August 32-in-32: Colorado Avalanche
Hayden Soboleski
2022-08-08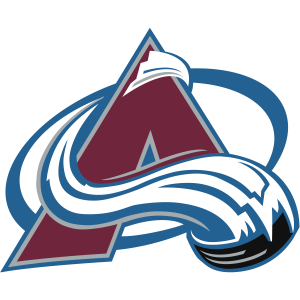 The 32-in-32 Series is an annual event here at DobberProspects! Every day in August we will be bringing you a complete breakdown of a team's draft, and insights into their off-season movements thus far. Following this up in September, we will dive into every team's prospect depth charts with fantasy insights and implications for the upcoming seasons. Check back often, because we plan on filling your hockey withdrawal needs all off-season long!
The Colorado Avalanche are the Stanley Cup Champions and as would be expected, most of their draft stock got spent along the way: 
Their 1st-round pick brought in Darcy Kuemper last offseason

Their 2nd-round pick brought in Devon Toews in 2020

Their 3rd-round & 5th-round picks recently brought in Alex Georgiev (more on that later)

Their 4th-round pick brought in Patrik Nemeth in 2021
In addition to trading picks, two notable prospects were shipped out at the deadline which made the cupboards a little emptier:
Justin Barron (RD) helped bring in Artturi Lehkonen

Drew Helleson (RD) helped bring in Josh Manson
Every traded prospect and pick was, of course, worth the cost considering the outcome, but as a result, the draft segment below for Colorado's DobberProspects 32-in-32 series entry is thin, to say the least.
The Draft
Round Six, 193rd overall – Chris Romaine, RD
Romaine is an average-sized defenseman with offensive upside coming out of high school and U18 competition. His 22 points in 18 games led the Milton Academy team, but we would be foolish to try and project a career path too far ahead from an 18-year-old's high school stats. He will be a long-term prospect (like most 6th-rounders) but Romaine has the potential to be a good two-way puck-mover. He will be shifting up to the USHL to play for Omaha next season and has committed to NCAA Providence after that until he is ready to turn pro. 
Round Seven, 225th overall – Ivan Zhigalov, G
With the final pick of the 2022 NHL Entry Draft, the Avs took a waiver on Zhigalov – a prospect who saw his numbers plummet after transitioning from Russian junior and Belarusian nationals to the QMJHL. He played 42 games for a competitive Sherbrooke squad where none of the netminders hit the 0.900 sv% mark. He will try again this season, this time in the OHL for Kingston. At 6'3" he has prerequisite goalie height but needs to add about 20 pounds to his frame and 20 points to his save percentage before he is considered a noteworthy prospect. 
The Off-Season
Not only did the organization not add many new prospects to the cupboard, they also didn't add many new veteran faces to the mix either. Some players priced their way out of town but Colorado did their best to keep the band together for another tour both in the NHL and AHL. 
Valeri Nichushkin, Artturi Lehkonen, Josh Manson, Darren Helm, Andrew Cogliano, and Jacob MacDonald are all returning to the Avs and fill many top-end and bottom-end roles that may have otherwise been up for grabs. There is still a possibility that Nazem Kadri returns too if the team can free up some cap room.
Mikhail Maltsev, Cal Burke, and Keaton Middleton are returning to the AHL Eagles on a roster with minimal turnover this off-season.
Incoming
Main Roster: Alexander Georgiev (G), Jonas Johansson (G), Brad Hunt (LD), Lukas Sedlak (LW)
System: Charles Hudon (F), Spencer Smallman (RW), Andreas Englund (LD), Josh Jacobs (RD)
Outgoing
Main Roster: Nazem Kadri (?) (C), Andre Burakovsky (LW), Darcy Kuemper (G), Nico Sturm (C), Jack Johnson (LD), Nicolas Aube-Kubel (LW/RW), Ryan Murray (LD)
System: Dylan Sikura (LW/RW), Roland McKeown (RD), Nick Henry (RW), Andreas Wingerli (C), Hunter Miska (G)
The most interesting new face in town is netminder Alexander Georgiev. The 26-year-old showed flashes of brilliance but a lack of consistency on his inevitably doomed journey to earn starts in New York, so this is very much a high-risk, high-reward move. After acquiring the goalie the team signed him to a 3-year deal so he will get multiple opportunities to prove himself which could be a fantasy goldmine. Don't forget about Pavel Francouz however, who has 2 years under contract himself and won behind this team multiple times in the playoffs when needed. Jonas Johansson was brought in as press box injury insurance given Francouz's history and Colorado's apparent injury curse. The biggest prospect impact here is that Justus Annunen will remain in the AHL rather than take a shot at the backup role, which is very reasonable for the youngster who struggled with consistency in the minors. 
Outside of the crease, the biggest NHL roster changes are the 2C, 2LW, and 4C roles left vacant by Nazem Kadri, Andre Burakovsky, and Nico Sturm. Re-signed Artturi Lehkonen likely holds down the vacant 2nd-line role (which he essentially stole in the playoffs). There is a good chance that a move gets made to fill the 2C gap but during Kadri's absence in the playoffs, the team managed just fine with 3C JT Compher shifted up a line. This would leave a bottom-six role up for grabs, possibly an opportunity for Alex Newhook to move back to the center position. Late-season college signing Ben Meyers will be the favorite to grab Sturm's 4th-line role but prospect Martin Kaut should get one more shot to stay healthy to start a season. KHL standout Lukas Sedlak is a darkhorse bottom-six candidate after coming in on a one-year deal. 
In the minors, the Avs said goodbye to a few contributors but filled those holes with comparable role-players. Dylan Sikura leaves a meaty top-line role available, most likely for AHL veteran Charles Hudon to take. Roland McKeown left a top-4 blueline spot but another AHL veteran Andreas Englund slides right in. Nick Henry and Andreas Wingerli leave depth roles open for the coaches to try out newer, shinier toys if they so choose, including incoming 25-year-old AHLer Spencer Smallman who got himself a two-year deal. As usual, high-upside prospects like Oskar Olausson, Alex Beaucage, J-L Foudy, and Sampo Ranta won't get anything handed to them by the Eagles – they will have to outplay AHL veteran scorers to earn top-line opportunities. Likewise, the 2022-23 Avalanche roster will be deep and competitive – don't expect too many new faces pushing their way into roster spots with immediate fantasy value.
In next month's 32-in-32 Series we will be diving into updated organizational depth charts to identify the prospect risers, fallers, and projected roles for the 2022-23 campaign. 
Thanks for reading! Follow me on Twitter @soboleskih for year-round Colorado Avalanche prospect updates.
Hayden Soboleski
LATEST RADIO & DRAFTCASTS