August 32-in-32: Colorado Avalanche
Hayden Soboleski
2022-08-08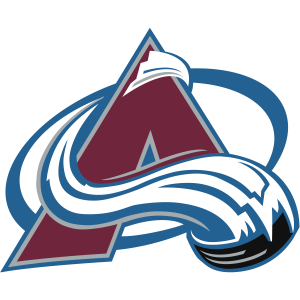 The 32-in-32 Series is an annual event here at DobberProspects! Every day in August we will be bringing you a complete breakdown of a team's draft, and insights into their off-season movements thus far. Following this up in September, we will dive into every team's prospect depth charts with fantasy insights and implications for the upcoming seasons. Check back often, because we plan on filling your hockey withdrawal needs all off-season long!
The Colorado Avalanche are the Stanley Cup Champions and as would be expected, most of their draft stock got spent along the way: 
Their 1st-round pick brought in Darcy Kuemper last offseason

Their 2nd-round pick brought in Devon Toews in 2020

Their 3rd-round & 5th-round picks recently brought in Alex Georgiev (more on that later)

Their 4th-round pick brought in Patrik Nemeth in 2021
In addition to trading picks, two notable prospects were shipped out at the deadline which made the cupboards a little emptier:
Justin Barron (RD) helped bring in Artturi Lehkonen

Drew Helleson (RD) helped bring in Josh Manson
Every traded prospect and pick was, of course, worth the cost considering the outcome, but as a result, the draft segment below for Colorado's DobberProspects 32-in-32 series entry is thin, to say the least.
The Draft
Round Six, 193rd overall – Chris Romaine, RD
Romaine is an average-sized defenseman with offensive upside coming out of high school and U18 competition. His 22 points in 18 games led the Milton Academy team, but we would be foolish to try and project a career path too far ahead from an 18-year-old's high school stats. He will be a long-term prospect (like most 6th-rounders) but Romaine has the potential to be a good two-way puck-mover. He will be shifting up to the USHL to play for Omaha next season and has committed to NCAA Providence after that until he is ready to turn pro. 
Round Seven, 225th overall – Ivan Zhigalov, G
With the final pick of the 2022 NHL Entry Draft, the Avs took a waiver on Zhigalov – a prospect who saw his numbers plummet after transitioning from Russian junior and Belarusian nationals to the QMJHL. He played 42 games for a competitive Sherbrooke squad where none of the netminders hit the 0.900 sv% mark. He will try again this season, this time in the OHL for Kingston. At 6'3" he has prerequisite goalie height but needs to add about 20 pounds to his frame and 20 points to his save percentage before he is considered a noteworthy prospect. 
The Off-Season
Not only did the organization not add many new prospects to the cupboard, they also didn't add many new veteran faces to the mix eit