August 32-in-32 : Chicago Blackhawks
Puneet Sharma
2022-08-07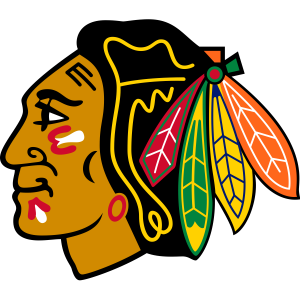 The 32-in-32 Series is an annual event here at DobberProspects! Every day in August we will be bringing you a complete breakdown of a team's Draft, and insights into their off-season movements thus far. Following this up in September, we will dive into every team's prospect depth charts with fantasy insights and implications for the upcoming seasons. Check back often, because we plan on filling your hockey withdrawal needs all off-season long!
We are roughly a month removed from the 2022 NHL Entry Draft and the Chicago Blackhawks have  officially gone into a full rebuild. It is not surprising that Kyle Davidson was traded back into the first round as  this was something he was quite open about leading up to the draft. How they went about doing it may  have been surprising to some. Davidson has also been clear on how he would like the structure of this  team to look and stayed true to the team's scouting profile of being more athletic and faster. He is putting  his stamp on this organization by building his team from the ground up which was never an option under the previous regime.  
Draft recap 
This was definitely a draft to remember. Kyle Davidson had no first-round draft picks for this year's draft,  which is a bit odd as when you want to start a rebuild it is usually a good idea to have your first-round pick. With no draft picks in hand, he had to go out and get some. This is where Alex Debrincat and Kirby Dach both came into the equation. By moving both forwards Davidson was able to obtain three first-round picks and multiple picks thereafter. The Blackhawks drafted two defensemen during the first round, which was surprising to most as they already have a deep defense prospect pool. They then drafted eight forwards from the second  to the seventh rounds to backfill player exits. The consistent message from management was to be faster and more competitive – skills that all draft picks have in common.  
Before we get into the details of the draft picks, here is a quick refresher on what they received in exchange for what they gave up in order to make those picks happen: 
What they received: 
∙

First Round – pick No. 7 (from Ottawa)