August 32-in-32 : Chicago Blackhawks
Puneet Sharma
2022-08-07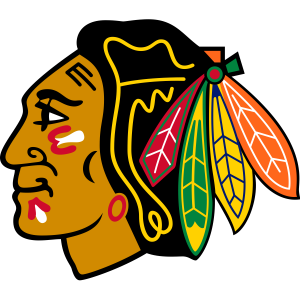 The 32-in-32 Series is an annual event here at DobberProspects! Every day in August we will be bringing you a complete breakdown of a team's Draft, and insights into their off-season movements thus far. Following this up in September, we will dive into every team's prospect depth charts with fantasy insights and implications for the upcoming seasons. Check back often, because we plan on filling your hockey withdrawal needs all off-season long!
We are roughly a month removed from the 2022 NHL Entry Draft and the Chicago Blackhawks have  officially gone into a full rebuild. It is not surprising that Kyle Davidson was traded back into the first round as  this was something he was quite open about leading up to the draft. How they went about doing it may  have been surprising to some. Davidson has also been clear on how he would like the structure of this  team to look and stayed true to the team's scouting profile of being more athletic and faster. He is putting  his stamp on this organization by building his team from the ground up which was never an option under the previous regime.  
Draft recap 
This was definitely a draft to remember. Kyle Davidson had no first-round draft picks for this year's draft,  which is a bit odd as when you want to start a rebuild it is usually a good idea to have your first-round pick. With no draft picks in hand, he had to go out and get some. This is where Alex Debrincat and Kirby Dach both came into the equation. By moving both forwards Davidson was able to obtain three first-round picks and multiple picks thereafter. The Blackhawks drafted two defensemen during the first round, which was surprising to most as they already have a deep defense prospect pool. They then drafted eight forwards from the second  to the seventh rounds to backfill player exits. The consistent message from management was to be faster and more competitive – skills that all draft picks have in common.  
Before we get into the details of the draft picks, here is a quick refresher on what they received in exchange for what they gave up in order to make those picks happen: 
What they received: 
∙

First Round – pick No. 7 (from Ottawa)

 

∙

First Round – pick No. 13 (from Montreal via New York Islanders)

 

∙

First Round – pick No. 25 (from Toronto)

 

∙

Second Round – pick no. 39 (from Ottawa)

 

∙

Third Round – pick No. 66 (from Montreal)

 

∙

Petr Mrazek

(from Toronto)

 

∙

Third-round pick in 2024 (from Ottawa)

 
What they gave up: 
∙

Alex DeBrincat (to Ottawa)

 

∙

Kirby Dach (to Montreal)

 

∙

Second Round – pick No. 38

 
Round One, Seventh Overall – Kevin Korchinski, LD 
Korchinski posted four goals and 61 assists over the course of 67 games in the WHL with the Seattle Thunderbirds. This draft choice seemed to be a bit of a reach for the Blackhawks. They could have easily drafted Korchinski further down the draft; however, they saw something in him that other teams did not. He  is an above-average skater with a very high hockey IQ, likes to skate with the puck out of his zone, and creates openings for his teammates in order to set up plays. All things point towards Korchinski being a very offensive-minded defenseman. He has experience with consistently being on the top power play and knows how to lead by example. While his talents are unquestionable, his defensive capability is at times. Spending more time in the WHL to further develop those weaknesses will only make him a more well-rounded player. With a large stature that will only get bigger with age, Korchinski is the type of defenseman the Blackhawks organization needs.
Round One, 13th Overall – Frank Nazar, C/RW 
Nazar sizes up a little smaller than your typical NHLer. He is 5-foot-10 and 180 pounds. What he lacks in size, he makes up in speed. Nazar is a fast skater and is able to make sound decisions under pressure.  He posted 28 goals and 42 assists over 56 games with the U.S National U18 Team and also 35 points  with the USHL over the course of 24 games. Nazar slots in at center, but has experience in playing at right wing which makes him a versatile player. His two-way capabilities stand out with this ability to play on the penalty kill and drive offensive play with this speed. Leading into the draft the key talking points on Nazar were dynamic with the puck, fast skater, great on his edges, strong acceleration and needs to add more size to his overall frame. Aside from the latter, I would not be surprised if you see Nazar in the NHL sooner than later. With that being said, the Blackhawks have no reason to rush him. As he stands, look for Nazar to play with the University of Michigan for the upcoming 2022-2023 season  
Round One, 25th Overall – Sam Rinzel, RD 
Sam Rinzel was drafted straight out of Chaska High School out of Minnesota; he put up nine goals and  27 points over the course of 27 games. He then moved on to the USHL where he played with the Waterloo Black Hawks and posted 10 points over 21 games. Many believe that Rinzel looks to be the most NHL-ready defenseman coming straight out of high school, which is obviously not going to happen.  For the best interest of the club and Rinzel, it makes sense for him to go to the University of Minnesota where he plans on attending and further develop his skills. The biggest knock against Rinzel during the draft was that he is a 6-foot-3 and 180 pounds at the age of 18. He needs to put on some weight but has more than enough time to do so. At this age and size, he is an above-average skater with great offensive potential. His defensive flaw is that he does not hit as much as he should but that may come with time as  he gets older and puts on more weight. The timeline on Rinzel is a long one; there is no expectation for him to jump to the next level until he is ready. 
Round Two, 39th Overall – Paul Ludwinski, C 
Drafted out of the second round with Ottawa's 39th pick, the Blackhawks drafted Paul Ludwinski out of the Kingston Frontenacs. Ludwinski had a fairly solid season posting 43 points (16 goals, 27 assists) over 67  games. He has experience in playing with top-tier talent as he did frequent a line with Shane Wright whenever the team felt Wright needed a jolt of energy. Lundwinski is a hard-nosed, energetic player who can make plays around the net. He is an excellent two-way centerman with a lot of speed and is known  to be strong on the penalty kill. Look for Ludwinski to play a reach a middle six in the NHL, unless he plays on the wing which he has in the past, in which case it can push him further up the lineup. His defensive skills are top-notch and will only get stronger as he matures.  
Round Two, 57th Overall – Ryan Greene, C 
Ryan Greene is a very interesting pick that the Blackhawks are very excited about. Greene is a fast skater (see the connection here) but has a little more size – typical to that of a prototypical center. Snagging him  at the 57th pick is what especially excited the Blackhawks. He's physically stronger and stands at 6-foot-2 with a strong right-hand shot. He put up 19 goals and 32 assists in 59 games in the USHL. He is  projected to play in a middle-six center slot. Greene has committed to Boston University where he will play his 2022-2023 season. 
Round Three, 66th Overall – Gavin Hayes, RW 
Gavin Hayes had a tough year in the OHL posting 49 points in 65 regular season games. Things just did not go his way, especially at the beginning of the year. Hayes is a type of player who likes to take a step  back to figure out what is going wrong to make sure he gets it right the next time. He's a 6-foot-2 forward  with tremendous upside and high-end talent. While his speed is not his strong suit, he does have a size advantage and good stick-handling skills that help him get into those gritty areas, not to mention he has a great shot.  
Round Three, 81st Overall – Samuel Savoie, LW 
Savoie is a gritty player that likes to play with some edge. He models his game after Brad Marchand. If  the Blackhawks get anything close to what Marchand is then they picked a good one. He played with  Gatineau Olympiques in the QMJHL and posted 18 goals and 15 assists in 65 games. Many of the  previous forwards have been right-handed shots however in this case Savoie is a lefty. He currently  skates around at a solid 190 pounds at 5-foot-10 and has some wheels on him. The guy can seriously fly  and while he does not have the height he has the frame and he does not shy away from throwing the body at times.  
Round Three, 90th Overall – Aidan Thompson, C 
Coming out of the USHL Thompson was passed up over the last two NHL Drafts. This year he found his  stride and came out strong. He posted 24 goals and 58 assists over 57 games with the Lincoln Stars. He  is an extremely fast-paced elite passer whose games improved year over year boosting his overall  confidence. He will be heading over to the University of Denver for the 2022-2023 season which has also been known to be the Blackhawks' player development ground.  
The Off-Season 
To say that the Blackhawks did a great job considering their situation is a stretch — however, management does deserve a bit of credit for making it clear how they intend to operate this organization going forward.  Davidson's plan to push for a complete tank job has been questioned by many, as it is bold, blatant and you could even say it is a little disrespectful to veterans like Kane and Toews. To go and trade away all of their linemates and now put them in a position to have to be the guys to make the decision to walk away from this team is a little harsh. Davidson is essentially forcing their hand and when they walk away, he can push the narrative that they wanted to move and this rebuild was just not for them.
It is also very  unfair from a fan perspective as the organization expects fans to show up to their games, while ensuring they will be — in a nutshell – terrible to watch, in order to hopefully get the number one pick overall for the next season. Nonetheless, that is the case and, for the most part, it seems like the fans are embracing this rebuild and understand that this is going to be a long and painful journey. The key word that keeps coming back to mind is asset management. Not getting a higher return for one of your star players  (DeBrincat) and allowing players like Dylan Strome and Dominik Kubalik to simply walk away without getting anything back isn't what most fans had in mind. The Hawks are just entering year one of a full rebuild which may take as long as seven to ten years for them to be truly competitive.  
Incoming  
Main roster: Petr Mrazek (G), Alex Stalock (G), Colin Blackwell (C), Max Domi (C), Andreas Athanasiou (F),  Dylan Sikura (RW), Buddy Robinson (RW)
System: Lukas Reichel (F), Taylor Raddysh (R), Philipp Kurashev (LW), Boris Katchouk (LW), Alex Vlasic (D),  Drew Comesso (G), Arvid Solderbolm (G), Riley Stillman (D), Caleb Jones (D) 
New Signings: 
Max Domi & Andreas Athanasiou 
The signing of Domi and Athanasiou is a smart one by Davidson. These guys bring grit, competitiveness, and speed – everything that Davidson has been preaching about with regards to his rebuild. The additions will help this young core with a few gritty veterans who are looking to revive their careers and their value. They both have played with a couple of teams already and have cemented a reputation of  being reliable middle-six and even at times top-six players. Both players are signed to one-year contracts, which means in all likelihood they may be moved at the trade deadline for additional assets. 
Colin Blackwell
Blackwell is another wise signing with an extra year of term. Blackwell inked a two-year deal at $1.2M per year with the Blackhawks. He was previously with the Toronto Maple Leafs and the Seattle Kraken, posting 20 points in 58 games this past season. His career faceoff percentage is hovering around 58%  which is probably what appealed to the Blackhawks. He is more of a depth key piece with no risk as well.  At 29, his age is slightly on the higher end when it comes to a rebuild, it would not be a surprise if he is moved at the deadline. Players like Blackwell appeal to many teams that are looking to make a playoff push. 
Petr Mrazek & Alex Stalock 
It is going to be a really tough year for these two goalies considering the team that is going to be in front of them. Who knows if Kane and Toews will be there all season but even with or without them, defensive collapses are likely. Mrazek has shown glimpses in the past that he can be a good goaltender but based on his injury history it seems to be a very questionable move. Now throw him in front of a team that is going to be abysmal, and it is going to be bad. Mrazek can however be a mentor and a veteran presence to many of the young goaltenders in the locker room. Stalock will play a very similar role in that he is in his mid-30s, and has seen a lot of games as a backup and at times a starter. His cap is very affordable at $750,000 which is not a huge issue and he is an unrestricted free agent next year which works right in line with Davidson's vision.  
Outgoing 
Dylan Strome (C), Dominik Kubalik (LW), Kirby Dach (C), Alex Debrincat (F), Brett Connolly (RW), Henrik  Borgstrom (F), Dylan Strome (F), Kevin Lankinen(G), Domimik Kubalik (F), Cam Morrison (C), Wyatt Kalynuk  (D) 
Alex Debrincat & Kirby Dach 
Post-draft reactions towards the Debrincat trade look like the return was underwhelming. The consensus  seems to be that the Blackhawks should have pushed for a high-end prospect in return, along with a first-rounder for this year and next year. Many teams were not comfortable in giving away their first-round picks for next year as the draft class is considered to be very strong and Davidson had indicated that they  wanted a second-round pick over whatever the Senators were offering up as part of the trade package. No matter how it looks, all indications point towards the Blackhawks being very happy with what they got 
for Debrincat and Dach. Short of trading Kane and Toews (which may possibly happen) the Blackhawks essentially erased their top two lines and replaced them with mediocre talent. Those players are on short-term contracts, which are a huge plus, and are spot fillers as the Icehogs look to develop their prospect pool to ultimately backfill the Blackhawks' vacancies.  
Dylan Strome 
Strome's departure should not come as much of a surprise; the Blackhawks have been trying to move him  for the past two trade deadlines. His qualifying offer of $3.6M was not what the organization was willing  to pay out. Although he had a strong finish to the season, it is important to mention that his linemates were Debrincat and Kane. Now that one of his highest-producing linemates is gone, the Blackhawks  were not willing to re-sign him at that price tag. Strome has glaring weaknesses in his game and in order for him to make a true impact he is best positioned in the center slot with elite talent. With the team being torn down for a full rebuild it just did not make any sense to give him a qualifying offer — however, letting him walk for nothing did not seem like a good idea either. 
Dominik Kubalik 
Kubalik came as a slight surprise however his qualifying offer was at $4M which at this point in his career seemed a little high for the Blackhawks to pay out, hence why he took an offer with the Detroit Red Wings  for $2M. Kubalik was two years removed from a 30-goal season and since then has not been able to put  up the same level of output. With an up-and-coming team like the Red Wings, there may be a chance for Kubalik to have a comeback year.  
Re-Signed 
Boris Katchouk (two-year/$750,000),  
In next month's 32-in-32 series we will do a deep dive into organizational depth charts to identify prospect risers, fallers, and projected roles for the upcoming 2022-2023 season.  
Thanks for reading!
Puneet Sharma
LATEST RADIO & DRAFTCASTS