August 32-in-32 : Carolina Hurricanes
Nathan Bondy
2022-08-06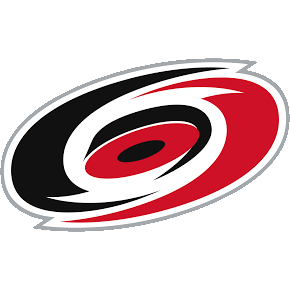 The 32-in-32 Series is an annual event here at DobberProspects! Every day in August we will be bringing you a complete breakdown of a team's Draft, and insights into their off-season movements thus far. Following this up in September, we will dive into every team's prospect depth charts with fantasy insights and implications for the upcoming seasons. Check back often, because we plan on filling your hockey withdrawal needs all off-season long!
Although the 2021-22 season ended in disappointment for the Hurricanes, it was still a step forward for the organization. They had quite reliable goaltending from new addition Frederik Andersen, while the previous goaltender Petr Mrazek struggled to play up to a contending team's standard. While moving on from Mrazek last season in the goalie swap with Toronto now seems like a no-brainer, having Andersen healthy come the 2022-23 playoffs will be a major priority for the Hurricanes team. 
The management team wasted no time this offseason. Despite the fact that they lost valuable players Nino Niederreiter, Anthony DeAngelo, and Vincent Trochek to free agency, the team's additions fully make up for the losses. First off, bringing in Brent Burns is a massive addition to the team. While Burns didn't originally have the Hurricanes on his list of teams to whom he'd approve a trade, he decided to waive his clause to come to the team. He is projected to start on the first pairing with defenceman Jaccob Slavin. Even with Burns' production slowing down over recent years, Slavin and Burns are bound to be one of the top pairings in the league. 
Burns isn't the only high profile name the Hurricanes acquired this offseason. Due to many teams lacking cap space, and the Hurricanes having room, the team was able to bring in Max Pacioretty without giving up any assets. Pacioretty will be a massive boost to the team's forward group and makes up for the losses of Niederreiter and Trocheck. Bringing in a high caliber player like Pacioretty without giving up any assets could prove to be one of the best moves this offseason. One thing to keep an eye on is Martin Necas. Currently, he is without a contract and we will have to see what the plans are going forward with the player. Even with Necas in the lineup there still looks to be one or two forward roster spots open to fight for. This may be an opportunity for prospects in the Hurricanes system to get a chance in the NHL, especially in the case of injuries. This offseason looks to be one of the more impressive offseasons so far in Hurricanes recent history as all of this was topped off with an impressive showing at the NHL Entry Draft.
The Draft
For the second year in a row, the Hurricanes didn't have any picks on day 1 of the NHL Entry Draft. They didn't let that stop them from making high value additions at each of their available picks. Their selections have quite a bit of potential and we'll go in depth on them below. 
Round Two, 60th Overall – Gleb Trikozov, RW
This pick has been getting Canes fans excited since the moment it's been announced and seems to be looking better with every week that passes. Many hockey analysts had Trikozov slated to go in the first round with some outlets even ranking him as high as 8th. The main speculation as to why Trikozov dropped to 60th is due to the unrest in Russia, but regardless of reason, snagging a player of that skill level late in the second round is looking like a steal. 
The Russian winger is a gifted skater with solid offensive awareness. While his shot is one of the more impressive attributes, his eye for the game helps him to make some beautiful passes too. 
Round Three, 71st Overall – Alexander Perevalov, LW
Similar to Trikozov, Alexander Perevalov likely should have gone far higher than 71st overall, with most outlets ranking him in the second round if not late in the first round. Perevalov is another offensively-minded winger with solid puck skills. He spend the majority of his season playing in the MHL for Loko Yaroslavl, recording 50 points in 42 games. While he had a slower end to the season, drafting the winger 71st overall looks to be another solid pick. 
Round Four, 101st Overall – Simon Forsmark, LD
The Hurricanes elected to draft Simon Forsmark with the pick acquired as part of the package returning for Tony DeAngelo. The puck-moving defenceman has shown lots of promise at the J20 level, but has yet to show solid offensive results at the SHL level. Forsmark showed promise with his passing, specifically excelling at breakout passing. Look for him to take a step forward offensively and off the puck next season.
Round Four, 124th Overall – Cruz Lucius, RW
Cruz Lucius is a versatile forward with multiple elements to his game. While his playmaking stands out, don't overlook his shot as it's also proven to be a threat. He spent much of last season out with an undisclosed injury, which likely contributed to the drop to the fourth round. If the undisclosed injury is a thing of the past, we are likely to see Lucius take another step forward as he is set to begin his collegiate career next season.
Round Five, 156th Overall – Vladimir Grudinin, LD
Grudinin is the third Russian player that the Hurricanes drafted many slots below his projection as many outlets predicted the mobile defenceman to be selected in the second round, with a few analysts even thinking he would be worth a first round pick. The Russian blue-liner is yet another offensive defenseman similar to the style of play that seems to be taking over pro leagues these days. While his stint in the VHL wasn't as productive, his time in the MHL showed his skill more which translated to 13 points in 18 games. Grudinin is a slick skating, speedy defenseman, and with some added strength his offensive skills are sure to make him a valuable piece of the Hurricanes prospect pool. 
Round Six, 171st Overall – Jakub Vondras, G
Vondras is a goalie with decent size. After not playing for most of the 2020-2021 season, Vondras put up solid numbers in the Czechia U20 2 system, winning 16 out of the 18 games he played. He later graduated to the Czechia U20 system and while his stats took a slight dip in the regular season, his playoff performance was far superior, winning 10 out of the 16 games he played, while boasting a .935 save percentage. Look for the athletic goaltender to take another step forward this year overseas.
Round Seven, 205th Overall – Alexander Pelevin, LD
The Hurricanes elected to use their seventh round pick on shutdown defenseman, Alexander Pelevin. He was one of the best defensive-minded blue-liners in the MHL but has a fair bit of room to grow offensively. Pelevin isn't afraid to throw the body as seen below, but was undisciplined with his stick and body positioning causing him to take 61 penalty minutes in 29 games this season.
Pelevin isn't just a defensive defenseman. While that is the best attribute of his game, he's also quite the skater too. His mobility leaves hope for him to take steps forward in the offensive aspects of his game as he shows bursts of speed as shown below. Pelevin is a perfect way to wrap up an impressive draft from the Hurricanes front office. 
The Off-Season
The Hurricanes went into the offseason knowing they likely wouldn't be able to keep Trocheck, and may even lose Neiderreiter too. Through a few key trades, the team was able to keep from getting worse on paper, and instead look even stronger on paper. While the team made quite a few depth and AHL-level signings, there still looks to be room for prospects to challenge for a spot in the lineup, which will make training camp quite exciting this year.
Incoming: 
Main Roster: Brent Burns (trade), Lane Pederson (trade), Dylan Coghlan (trade), Max Pacioretty (trade), Ondřej Kaše (signing)
System: Ivan Lodnia (signing), David Farrance (signing), Cale Morris (signing), Eric Cooley (signing), Josh Melnick (signing), Joseph LaBate (signing), Zach Sawchenko (signing), MacKenzie MacEachern (signing), Malte Stromwall (signing), Ryan Dzingel (signing), William Lagesson (signing)
Re-signed: Stefan Noesen (2 years), Ethan Bear (1 year)
Outgoing: Tony DeAngelo (traded to Philadelphia), Steven Lorentz (traded to San Jose), Eetu Makiniemi (traded to San Jose), Jack LaFontaine (UFA), Nino Niederreiter (UFA), Beck Warm (UFA), Andrew Poturalski (UFA), Josh Leivo (UFA), Josh Jacobs (UFA), Spencer Smallman (UFA), Alex Lyon (UFA), Max Domi (UFA), Ian Cole (UFA), Brendan Smith (UFA), Vincent Trocheck (UFA)
Development Camp
The Hurricanes held their yearly development camp from July 11-14th this year. This was a great showcase to the depth that the Hurricanes system has. With a mix of players drafted by the organization and some invitees, the camp held lots of drills and scrimmages. Of the invitees, so far the lone player to sign with the Hurricanes is right-winger, Eric Cooley, brother of Logan who was drafted third overall by the Coyotes just a few weeks ago. 
As the development camp went on, many scouts and fans took notice of prospect Scott Morrow, who had a rather impressive development camp, showing poise and making his NHL future look much more certain. Another cool story to keep an eye on is that of Jeremiah Slavin, brother of current Hurricane Jaccob Slavin. As a first-time invitee, he caught the attention of some of the development staff, so it will be interesting to see if he follows his brother's footsteps by signing with the Canes, or even the AHL affiliate Wolves. 
In next month's 32-in-32 Series we will be diving into updated organizational depth charts to identify the prospect risers, fallers, and projected roles for the 2022-23 campaign. 
Thanks for reading! Feel free to follow me on Twitter @nathan_bondy.
LATEST RADIO & DRAFTCASTS