August 32-in-32 : Carolina Hurricanes
Nathan Bondy
2022-08-06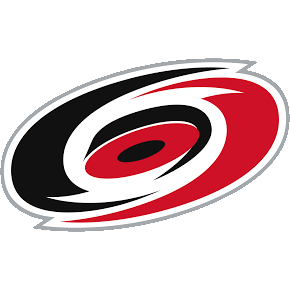 The 32-in-32 Series is an annual event here at DobberProspects! Every day in August we will be bringing you a complete breakdown of a team's Draft, and insights into their off-season movements thus far. Following this up in September, we will dive into every team's prospect depth charts with fantasy insights and implications for the upcoming seasons. Check back often, because we plan on filling your hockey withdrawal needs all off-season long!
Although the 2021-22 season ended in disappointment for the Hurricanes, it was still a step forward for the organization. They had quite reliable goaltending from new addition Frederik Andersen, while the previous goaltender Petr Mrazek struggled to play up to a contending team's standard. While moving on from Mrazek last season in the goalie swap with Toronto now seems like a no-brainer, having Andersen healthy come the 2022-23 playoffs will be a major priority for the Hurricanes team. 
The management team wasted no time this offseason. Despite the fact that they lost valuable players Nino Niederreiter, Anthony DeAngelo, and Vincent Trochek to free agency, the team's additions fully make up for the losses. First off, bringing in Brent Burns is a massive addition to the team. While Burns didn't originally have the Hurricanes on his list of teams to whom he'd approve a trade, he decided to waive his clause to come to the team. He is projected to start on the first pairing with defenceman Jaccob Slavin. Even with Burns' production slowing down over recent years, Slavin and Burns are bound to be one of the top pairings in the league. 
Burns isn't the only high profile name the Hurricanes acquired this offseason. Due to many teams lacking cap space, and the Hurricanes having room, the team was able to bring in Max Pacioretty without giving up any assets. Pacioretty will be a massive boost to the team's forward group and makes up for the losses of Niederreiter and Trocheck. Bringing in a high caliber player like Pacioretty without giving up any assets could prove to be one of the best moves this offseason. One thing to keep an eye on is Martin Necas. Currently, he is without a contract and we will have to see what the plans are