August 32-in-32: Arizona Coyotes
Keith Duggan
2022-08-02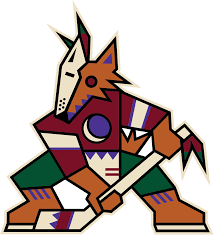 The 32-in-32 Series is an annual event here at DobberProspects! Every day in August we will be bringing you a complete breakdown of a team's Draft, and insights into their off-season movements thus far. Following this up in September, we will dive into every team's prospect depth charts with fantasy insights and implications for the
upcoming seasons. Check back often, because we plan on filling your hockey withdrawal needs all off-season long!
The NHL Draft on July 7-8th was a big deal for not only Arizona management but especially for their fans. They really do not have much to look forward to these days. Arizona has not been good for a while now and looking at their current roster, this will continue with a rebuild in full swing. If they do not finish with one of the worst records in 2022-23, it would be almost as shocking as Johnny Gaudreau's signing in Columbus. They should be frontrunners for the 2023 Connor Bedard sweepstakes, a potential franchise player slated to go first overall. Unfortunately, Arizona has never done well in draft lotteries, always seeming to fall. Add in conspiracy theories swirling on social media with regards to the league already set on rebuilding Chicago, having them winning the 2023 Draft Lottery so that they can select the phenom. Because, well, it's a bigger and more profitable market.
Big-name free agents and star players who end up changing teams such as Matthew Tkachuk never even glance for a second Arizona's way. Despite the team having an abundance of cap space. 
One of their best young players in defenseman Jakob Chychrun, who not too long ago was considered an "untouchable", has requested to be traded. From reports, he was close to being dealt at the draft but for now, is still a Coyote. 
Then there is the arena issue. I'm sure you have heard by now but just a quick reminder: After basically being kicked out of Gila River Arena, they will play at Arizona State University for the next three years, maybe a fourth, which only allows for 4,700 fans. Along with a home schedule that is less than desirable.