August 32-in-32: Edmonton Oilers
Jameson Ewasiuk
2022-08-16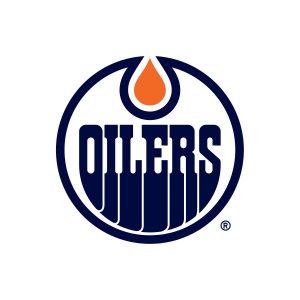 The 32-in-32 Series is an annual event here at DobberProspects! Every day in August we will be bringing you a complete breakdown of a team's Draft, and insights into their off-season movements thus far. Following this up in September, we will dive into every team's prospect depth charts with fantasy insights and implications for the
upcoming seasons. Check back often, because we plan on filling your hockey withdrawal needs all off-season long!
After years of dwelling in the basement and improperly handling and developing players, it appears that the Oilers have finally started to figure it out. In a season that featured some major highs and major lows, Edmonton's management opted to make a coaching change in February and they never looked back. With Jay Woodcroft behind the bench, the team went 27-12-4 for the rest of the season and went all the way to the Western Conference finals for the first time since 2006.
Ken Holland has definitely taken some heat from Oiler fans over time but the additions of Evander Kane in January and Brett Kulak at the deadline in March were both significant contributors to the team's playoff run where they lost to the Colorado Avalanche in round three.
There are a lot of different opinions on Evander Kane and while his off-ice history and attitude are not his best qualities, there is little doubt that when he is on the ice that he is a first-line, goal-scoring power forward. Connor Mcdavid has a history of boosting power forwards (see Patrick Maroon and Zack Kassian) but he's never had a big winger with the talent of Kane so there should have been no surprise at how the two excelled together. As a member of the Oilers, Kane amassed an impressive 22 goals and 39 points in 43 regular season games and then followed it up with an outstanding 13 goals and 17 points in 15 games. After the season there were a lot of questions surrounding Kane as to whether or not he would stick around in Edmonton but on July 13th, the goal-scoring winger was resigned by the Oilers to a very team-friendly four-year contract worth 5.125 million per season.
Brett Kulak will likely never produce numbers that jump off the page but his reliable, mobile play really brought stability to Edmonton's backend throughout their playoff run. After briefly testing the free agent market, Kulak opted to resign with Edmonton for four years at 2.75 million per season. If Kulak plays the way he has since joining Edmonton, then this contract is an absolute steal.
These two in-season additions will need to continue to be major contributors this season for the Oilers because Ken Holland did very little to improve the team in the offseason but we will discuss that further down.
The Draft
It is not very often that the Oilers walk away from a draft and people say, "wow they had a great draft." The 2022 NHL Draft for Edmonton was no different, unfortunately. The Oilers only had four draft picks and as per usual they shied from high-skill players.
Their best move was likely moving out Zack Kassian and his 3.2 million cap hit without retaining any salary. In addition to Kassian, they also gave up the 29th pick, a third in 2024, and a second in 2025 for the 32nd pick. The price was steep but they freed up some much-needed salary.
 Let us break down each pick.
By far Edmonton's best pick of the draft, the Spruce Grove (roughly 15 minutes to Edmonton) product is a September 2003-born power forward who was seen by most as a mid-second-round pick.
While he could be considered a bit of a "reach", there has been an impressive development curve with Schaefer. The 6-foot-3 winger came into his draft season with just three points in 25 previous games for the Seattle Thunderbirds. In his draft season, however, he took his game to the next level and recorded an impressive 32 goals to go with 58 points in 66 regular season games. He then recorded six goals and 21 points in 25 playoff games.
If Schaeffer can continue to develop and take steps forward then he is exactly the type of winger Edmonton is wanting these days. He has an excellent release on his shot, he is not afraid to get physical and he moves around well enough to be effective.
With the power forward already set to turn 19 on September 21st, Schaefer will need to continue to have a strong development curve as well as a big season in the WHL to justify his first-round selection before he turns pro in 2023.
Round Five, 158th Overall – Samuel Jonsson, G
Look, every pick in the later rounds to some degree is a shot in the dark but every year there are those obvious picks where people say, "I cannot believe he fell that far" or "he has great results but a major flaw". This is not one of those picks as of right now.
Jonsson is a 6-foot-5, late 2003-born netminder who was unranked by most if not all rankings. Jonsson played on one of the worst teams, Brynäs, in the J20 Nationell and recorded an underwhelming 0.883 save percentage and 3.25 goals-against-average in 31 games. While not being on a good team does not help, at the same time, the young netminder has not really had strong numbers at any level.
Obviously, you never know how goaltenders will develop but this pick needs to be seen as questionable as of right now.
Round Six, 190th Overall – Nikita Yevseyev, LD
Unranked by most rankings and seen as a late-round pick by a couple, Yevseyev is a bit of an unknown player with very little info going around on him.
From what can be gathered, Yevseyev is a steady defender who moves around the ice well and makes a good first pass out of the zone. To this point, he has not shown a lot of offensive upsides.
Edmonton's history with Russian players and prospects is well documented but they seem keen on drafting Russians the past couple of years and changing the narrative. Time will tell if Yevseyev can develop into an NHL player.
Round Seven, 201st Overall – Joel Määttä, C
Seventh-round picks rarely turn into NHL players but a good bet in finding late-round gems is selecting players that produced well in junior, NCAA, or Europe. In a draft that featured some very productive 20-year-olds and some talented 18-year-olds (see Matthew Ward) going undrafted, the Oilers opted to select Joel Määtä with their last pick.
The Finnish center is a 20-year-old that produced an underwhelming six points in 32 games at the University of Vermont. What stands out with the young Fin is his work ethic and strong defensive play on the ice. However, 20-year-old bottom six players in the CHL/NCAA do not develop into NHL players.
The Oilers have developed a habit of targeting players like Määtä in the later rounds instead of skilled offensive players and so far none have turned out. We will see if the Fin can be the exception.
The Off-season
Free agency
Ken Holland was praised early for his team-friendly re-signings of Evander Kane and Brett Kulak. He also addressed the need in net by signing Jack Campbell, one of the top free agent goaltenders, to a 5×5 contract.
Campbell struggled with consistency last season but still managed to finish with a respectable 0.914 save percentage and 2.64 goals against average. When on top of his game Campbell is capable of stealing games but he will need to find a way to be more reliable and consistent from game to game. The concern is that Edmonton's greatest weakness is their defense and not any better than the Leafs' was last year. A defense like the Oilers in front of Campbell does not put any goaltender in a position to succeed.
The concerning part about the Oilers' Summer is that they did nothing to improve their weakest part, their defense. It was clear in the playoffs, even in the rounds that they won, that their backend is likely not good enough to make them legit Stanley Cup contenders no matter how many points Connor McDavid and Leon Draisaitl produce. Duncan Keith retired this off-season, which is likely addition by subtraction due to his cap hit and poor on-ice play but it is still another hole in their d-core that Philip Broberg or another prospect will likely replace. They lack players that can play a hard-nosed, reliable defensive style when things tighten up in the playoffs
Holland also managed to resign Kailer Yamamoto to a two-year contract worth 3.1 million per season and the heavily debated Jesse Puljujarvi to a one-year, three million dollar contract. These two young players have a big opportunity to succeed in Edmonton if they can take steps forward this season.
Edmonton also opted to sign free agent winger Mattias Janmark to a one-year, 1.25 million dollar contract. He is also listed as a center but does not take draws so he is not a reliable option there. He brings speed and defensive ability but it would have been nice to see Edmonton add a bit of physicality to their bottom six. Aside from Warren Foegele, the team's bottom six of Janmark, Ryan, McLeod, and possibly Nugent-Hopkins and Puljujärvi is a pretty soft bottom-six. A rookie like Dylan Holloway though could inject some energy into this group though.
Ken Holland made sure to solidify the Bakersfield Condors by resigning key forward Tyler Benson and then bringing in reliable AHL netminder Calvin Pickard.
So with all these moves factored in, the Oilers are essentially the same team. Mike Smith (LTIR), Zack Kassian, and Duncan Keith are out and Jack Campbell and Mattias Janmark are in. This does not exactly instill confidence that the team is better than what we saw in the playoffs and we know that their biggest weakness was not addressed at all. Jack Campbell playing at the top of his game will be crucial for the Oilers. With all this said though, Edmonton had an impressive playoff run and they blew the doors off of the expectations placed on them. If they can come into this season hungry and looking to build on last year, they could have a very strong year.
Incoming
Main roster: Jack Campbell (G), Mattias Janmark (LW)
System: Calvin Pickard (G)
See above: Jack Campbell needs to be a rock for the team and there is not much stay-at-home defensive ability ahead of him.
Outgoing
Main Roster: Zack Kassian (RW), Duncan Keith (LD), Mikko Koskinen (G), Kris Russell (LD), Josh Archibald (RW), Derek Brassard (C)
System: Kyle Turris (C), Cooper Marody (C), Ilya Konovalov (G), Ostap Safin (RW), Colton Sceviour (C), Brendan Perlini (LW), Kirill Maksimov (RW), Filip Berglund (RD), Tim Soderlund (LW)
None of these players are major losses to the organization. It is disappointing that Ilya Konovalov opted to go back to Russia so quickly but that is the typical Oilers-Russian history. Cooper Marody was a strong AHL producer that will likely be missed on the Bakersfield Condors. Other than these two players, none of these losses are disappointing.
Re-signed 
Evander Kane (four-years/$20,000,000), Brett Kulak (four-years/$11,000,000), Kailer Yamamoto (two-years/$6,200,000) Jesse Puljujärvi (one-year/$3,000,000), Tyler Benson (one-year/$750,000)
**********
Thanks for reading. Follow me @JamesonEwasiuk for more Oilers news.
LATEST RADIO & DRAFTCASTS