August 32-in-32: Edmonton Oilers
Jameson Ewasiuk
2022-08-16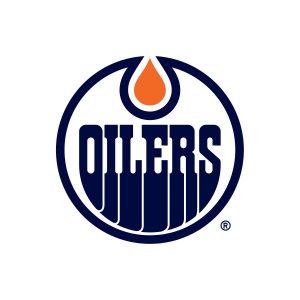 The 32-in-32 Series is an annual event here at DobberProspects! Every day in August we will be bringing you a complete breakdown of a team's Draft, and insights into their off-season movements thus far. Following this up in September, we will dive into every team's prospect depth charts with fantasy insights and implications for the
upcoming seasons. Check back often, because we plan on filling your hockey withdrawal needs all off-season long!
After years of dwelling in the basement and improperly handling and developing players, it appears that the Oilers have finally started to figure it out. In a season that featured some major highs and major lows, Edmonton's management opted to make a coaching change in February and they never looked back. With Jay Woodcroft behind the bench, the team went 27-12-4 for the rest of the season and went all the way to the Western Conference finals for the first time since 2006.
Ken Holland has definitely taken some heat from Oiler fans over time but the additions of Evander Kane in January and Brett Kulak at the deadline in March were both significant contributors to the team's playoff run where they lost to the Colorado Avalanche in round three.
There are a lot of different opinions on Evander Kane and while his off-ice history and attitude are not his best qualities, there is little doubt that when he is on the ice that he is a first-line, goal-scoring power forward. Connor Mcdavid has a history of boosting power forwards (see Patrick Maroon and Zack Kassian) but he's never had a big winger with the talent of Kane so there should have been no surprise at how the two excelled together. As a member of the Oilers, Kane amassed an impressive 22 goals and 39 points in 43 regular season games and then followed it up with an outstanding 13 goals and 17 points in 15 games. After the season there were a lot of questions surrounding Kane as to whether or not he would stick around in Edmonton but on July 13th, the goal-scoring winger was resigned by the Oilers to a very team-friendly four-year contract worth 5.125 million per season.
Brett Kulak will likely never produce numbers that jump off the page but his reliable, mobile play really brought stability to Edmonton's backend throughout their playoff run. After briefly testing the free agent market, Kulak opted to resign with Edmonton for four years at 2.75 million per season. If Kulak plays the way he has since joining Edmonton, then this contract is an absolute steal.
These two in-season additions will need to continue to be major contributors this season for the Oilers because Ken Holland did very little to improve the team in the offseason but we will discuss that further down.
The Draft
It is not very often that the Oilers walk away from a draft and people say, "wow they had a great draft." The 2022 NHL Draft for Edmonton was no different, unfortunately. The Oilers only had four draft picks and as per usual they shied from high-skill players.
Their best move was likely moving out Zack Kassian and his 3.2 million cap hit without retaining any salary. In addition to Kassian, they also gave up the 29th pick, a third in 2024, and a second in 2025 for the 32nd pick. The price was steep but they freed up some much-needed salary.
 Let us break down each pick.
By far Edmonton's best pick of the draft, the Spruce Gro