August 32-in-32: Nashville Predators
Curtis Rines
2022-08-17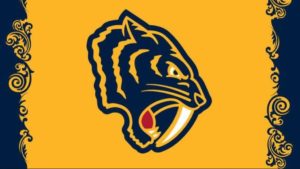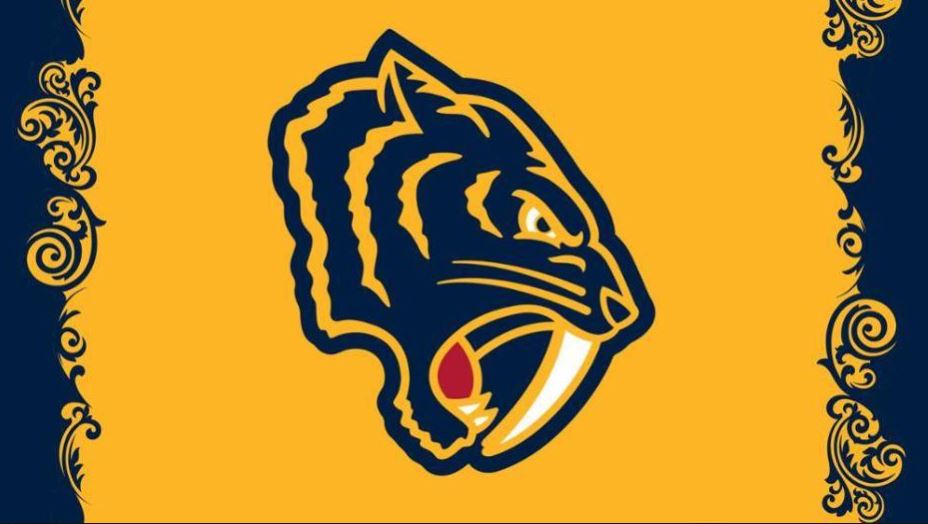 The 32-in-32 Series is an annual event here at DobberProspects! Every day in August we will be bringing you a complete breakdown of a team's Draft, and insights into their off-season movements thus far. Following this up in September, we will dive into every team's prospect depth charts with fantasy insights and implications for the upcoming seasons. Check back often, because we plan on filling your hockey withdrawal needs all off-season long!
In a crucial summer for the future of the Predators' franchise, General Manager David Poile has done quite well to keep Nashville a competitive team.
Locking up franchise cornerstone Filip Forsberg was priority number one. After months of speculation and nervousness in the fanbase, he was re-signed for another eight years, keeping the Swedish winger in Music City for, in all likelihood, the remainder of his career.
Once that enormous task was checked off the to-do list, the next step was removing the team's deadweight, which took up a lot of the overall roster depth and re-tooling those spaces to extend the window for contention even further. As you will see in the full off-season breakdown, it is fair to say that Nashville is a better team now than they were just mere months ago.
Bringing in a two-time Stanley Cup champion in Ryan McDonagh for basically a bag of pucks is a massive addition to an already strong blueline. Throw new signing Nino Niederriter alongside that, and you have two positive impact pieces added to the roster without even talking about the big picture. However, I'm getting ahead of myself.
Before we take a deep dive into the ins and out's of Nashville's summer roster changes, let's take a look at the NHL Draft.
The Draft
Round One, 17th Overall – Joakim Kemell, RW
Projected to be a top-ten pick by most scouts, Nashville was ecstatic to have Kemell fall to them at 17th overall.
The 5-foot-10 winger is a smooth skater who possesses a lethal shot. He has filled the net at all levels of competition and projects to be a top-six winger at the NHL level. His catch-and-release is among the best, as his positioning puts him in high-danger scoring locations around the ice.
Although he lacks in size, Kemell has consistently shown high-intensity forechecking skills and is not afraid to be physical when necessary. This gives him another layer to his game, allowing him to open up ice for himself and his teammates.
For a franchise that has consistently been seen as a defense-first organization, getting the upside of Kemell in the middle of the first round is the type of swing that David Poile and his scouting staff needed. He instantly becomes a top-three prospect in the organization and should be a significant piece of the Predators' future.
Round Three, 82nd Overall – Adam Ingram, C
Nashville's first selection of the third round was USHL forward Adam Ingram. The St. Cloud State commit is an intelligent centerman with high offensive instincts and playmaking ability. He mixes his talented skillset with his 6-foot-2 frame (at times) to be a hard-working player on both sides of the puck.
Alongside his frame, Ingram has a great active stick and positioning in his own end, making him a defensively sound forward. His vision gives him the ability to start the transition from his defensive zone into the opponent's end.
Ingram does lack pace at times which he will need to improve, but he projects to be a middle-six NHL forward. If he can also use his size to its fullest extent, which he has started to do, it raises his ceiling even further.
Round Three, 84th Overall – Kasper Kulonummi, RD
Just two picks after Ingram, the Predators selected Kasper Kulonummi, a two-way Finnish defenseman. The right-handed defender plays a well-rounded game and can move the puck efficiently to his teammates.
Kasper Kulonummi's (#3, blue) game is often defined by shifts like this.

Nothing flashy but poised under pressure w/ the puck, moves it w/ his head up, scans the ice well & is always ready to play a give-and-go style. Supports the rush but doesn't lead it.#Preds #2022NHLDraft pic.twitter.com/ogml8JQEUX

— OTF: Preds Prospects (@OnTheFutureOTF) July 8, 2022
He has shown some offensive abilities during his time in the U20 SM-sarja league, where he scored three goals and 29 points in 40 games. Pair that with his high level of decision making and it gives him a second/third-pair ceiling in my eyes.
Kulonummi still has lots of room to grow and a few full seasons in Liiga is the next step on his development path. For an organization that needed blueline depth in their farm system, he definitely stands out amongst the rest.
Round Four, 114th Overall – Cole O'Hara, RW
O'Hara is a raw playmaking winger who has had a prolific USHL career. In 107 games with the Tri-City Storm, O'Hara has tallied 36 goals and 101 points.
He is an agile skater but still needs to clean up his form around the edges. O'Hara's game thrives on the powerplay, and if he wants to become a pro player, he needs to find consistency at even-strength.
Round Five, 146th Overall – Graham Sward, LD
Sward is another two-way defender who possesses strong awareness on the ice and is rarely out of position. He needs a lot of improvement in his skating but working closely with Nashville's development staff will give him all of the tools he needs.
After losing David Farrance to free agency, Nashville's left-handed side of the blueline is lacking in the farm, so Sward is a welcome addition to the crop. With the proper development, he projects to be a bottom-pair defenseman.
Round Seven, 210th Overall – Benjamin Strinden, C/W
With their final pick of the 2022 NHL Draft, the Predators took another USHL forward in Ben Strinden. As an overage pick, his chances at becoming an NHL player are a longshot but he does have some above-average tools.
He is a two-way centerman who can be relied upon in the closing minutes of a game by his coaches. Strinden knows where to be at all times and battles to get the puck. He lacks in decision-making but it is something he can clean up.
Strinden does hold risk as he has already had two concussions in recent history, but as a seventh-round pick, he was worth a flyer for the Predators' organization. He will be heading to the NCAA in 2022-23 to play for North Dakota.
The Off-Season
Besides the obvious re-signing of Filip Forsberg, David Poile had to check off a list of moves to improve the Preds roster the best he could. A basic checklist looks something like this:
Re-sign Filip Forsberg.

Get rid of the dead weight in the bottom-six and depth players.

Find a top-four defenseman.

Sign one or two top-six wingers.

Replenish the organization's blueline depth.

Figure out the backup goaltending situation behind Juuse Saros.
For all of the flack that Poile receives, he did pretty well to cover a majority of this list in one way or another. The team on paper is better than it was before, even if there is still a hole or two in the group's forward core.
Incoming
Nino Niederreiter (LW) (Signed two-year contract – $4,000,000 AAV)

Ryan McDonagh (LHD) (Acquired from TB for Philippe Myers and Grant Mismash)

John Leonard (LW) (Acquired from SJ for Luke Kunin, signed one-year, two-way contract – $750,000 AAV)

Zachary Sanford (LW) (Signed one-year contract – $850,000 AAV)

Kiefer Sherwood (RW) (Signed one-year contract – $750,000 AAV)

Kevin Lankinen (G) (Signed one-year contract – $1,500,000 AAV)
Markus Nurmi (RW) (Signed one-year, entry-level contract)

Mark Jankowski (C) (Signed one-year, two-way contract – $750,000 AAV)

Kevin Gravel (LHD) (Signed two-year, two-way contract – $762,5000 AAV)

Jordan Gross (LHD) (Signed two-year, two-way contract – $762,500 AAV)

Roland McKeown (RHD) (Signed two-year, two-way contract – $762,500 AAV)
Niederreiter is the obvious significant addition up front and should slot in at the 2LW spot quite nicely. He can play in all situations and comes with 181 NHL goals. Add in the fact that he is an analytical darling (58.43 CF% and 58.19% xGF% last season), and it looks like the Predators got a bargain at $4,000,000 AAV.
As mentioned earlier, McDonagh is a recent back-to-back cup champion with the Tampa Bay Lightning. The 33-year-old brings 783 games of NHL experience plus 185 playoff games and can play the left or right side of the blue line. Although he is on the books for another four years at $6,750,000 per year, the low acquisition cost makes this a home run move for Nashville.
Leonard, Sherwood, and Sanford are all low-risk acquisitions for the bottom six. Leonard was once a highly touted player in the Sharks organization who hasn't been able to nail down a consistent NHL roster spot. Sherwood is coming off a 75-point season in the AHL and is an intriguing option for the fourth line. Out of the three, though, my favourite add is Zachary Sanford. I think he is an underrated playmaking winger who also has a 6-foot-4, 206-pound frame. He should be a great fit at the 4LW spot.
Even after the great playoff performance of Connor Ingram, the Preds brought in Kevin Lankinen to seemingly be the backup to Juuse Saros. At just $1.5 million, he's a good addition to the goaltending depth, and if he falters, Hynes can then turn to Ingram.
Out of the additions to the system, Markus Nurmi is the most intriguing. The 24-year-old signed a one-year entry-level deal after 39 points in 56 Liiga games. It is difficult to pinpoint whether he will be on the Predators or down in the AHL with the Admirals, but either way, he is a player to keep an eye on.
Outgoing
Luke Kunin (LW) (Traded to SJ for John Leonard and a 2023 3rd)

Philippe Myers (RHD) (Traded to TB for Ryan McDonagh)

Grant Mismash (LW) (Traded to TB for Ryan McDonagh)

Mathieu Olivier (RW) (Traded to CBJ for a 2022 4th)

David Farrance (LHD) (Signed an AHL contract with the Chicago Wolves)

Nick Cousins (C) (Signed two-year contract with FLA – $1,100,000 AAV)

Matt Benning (RHD) (Signed four-year contract with SJ – $1,250,000 AAV)

Ben Harpur (LHD) (Unsigned)

David Rittich (G) (Signed one-year contract with WPG – $900,000 AAV)

Matt Luff (RW) (Signed one-year, two-way contract with DET – $700,000 AAV)

Matt Tennyson (RHD) (Unsigned)

Rocco Grimaldi (RW) (Unsigned)

Jeremy Davies (LHD) (Signed one-year, two-way contract with BUF – $750,000 AAV)

Kole Sherwood (RW) (Unsigned)

Alex Biega (RHD) (Unsigned)

Brayden Burke (LW) (Unsigned)
Kunin is probably the biggest player that the Predators lost this off-season and that is a very good indication of the off-season they had. Kunin never found a true level of consistency in his two years with the Predators, and the change of scenery could help him as he enters his age-25 season.
Once considered the top blueline prospect in the organization, David Farrance has seemingly fallen off a cliff in the eyes of the Predators' front office and was allowed to walk to free agency. He never seemed to gain the trust of Milwaukee Head Coach Karl Taylor last season, and with the strides of Marc Del Gaizo, Nashville obviously saw Farrance be expendable.
Myers was an intriguing add when he arrived from Philadelphia in the return for Ryan Ellis but is another player that just could not find his footing with the Preds. He looked great in his loan stint with the Toronto Marlies in the AHL and seems like a good fit for a Tampa team that is always looking for new depth options.
Extensions
Filip Forsberg (LW) (Signed eight-year extension – $8,500,000 AAV)

Yakov Trenin (LW) (Signed two-year extension – $1,700,000 AAV)

Tommy Novak (LW/C) (Signed one-year, two-way extension – $750,000 AAV)

Cole Smith (LW) (Signed one-year, two-way extension – $750,000 AAV)

Devin Cooley (G) (Signed one-year, two-way extension – $787,500 AAV)

Jimmy Huntington (C) (Signed one-year, two-way extension – $750,000 AAV)

Cody Glass (C) (Signed one-year, two-way extension – $874,125 AAV)

Jeremy Lauzon (LHD) (Signed four-year extension – $2,000,000 AAV)

Yaroslav Askarov (G) (Signed three-year, entry-level contract)
In next month's 32-in-32 Series we will be diving into updated organizational depth charts to identify the prospect risers, fallers, and projected roles for the 2022-23 campaign.
Thanks for reading! Follow me on Twitter @curtis_rines for year-round Nashville Predators prospect updates.
LATEST RADIO & DRAFTCASTS