August 32-in-32: Montreal Canadiens
Sebastian High
2022-08-15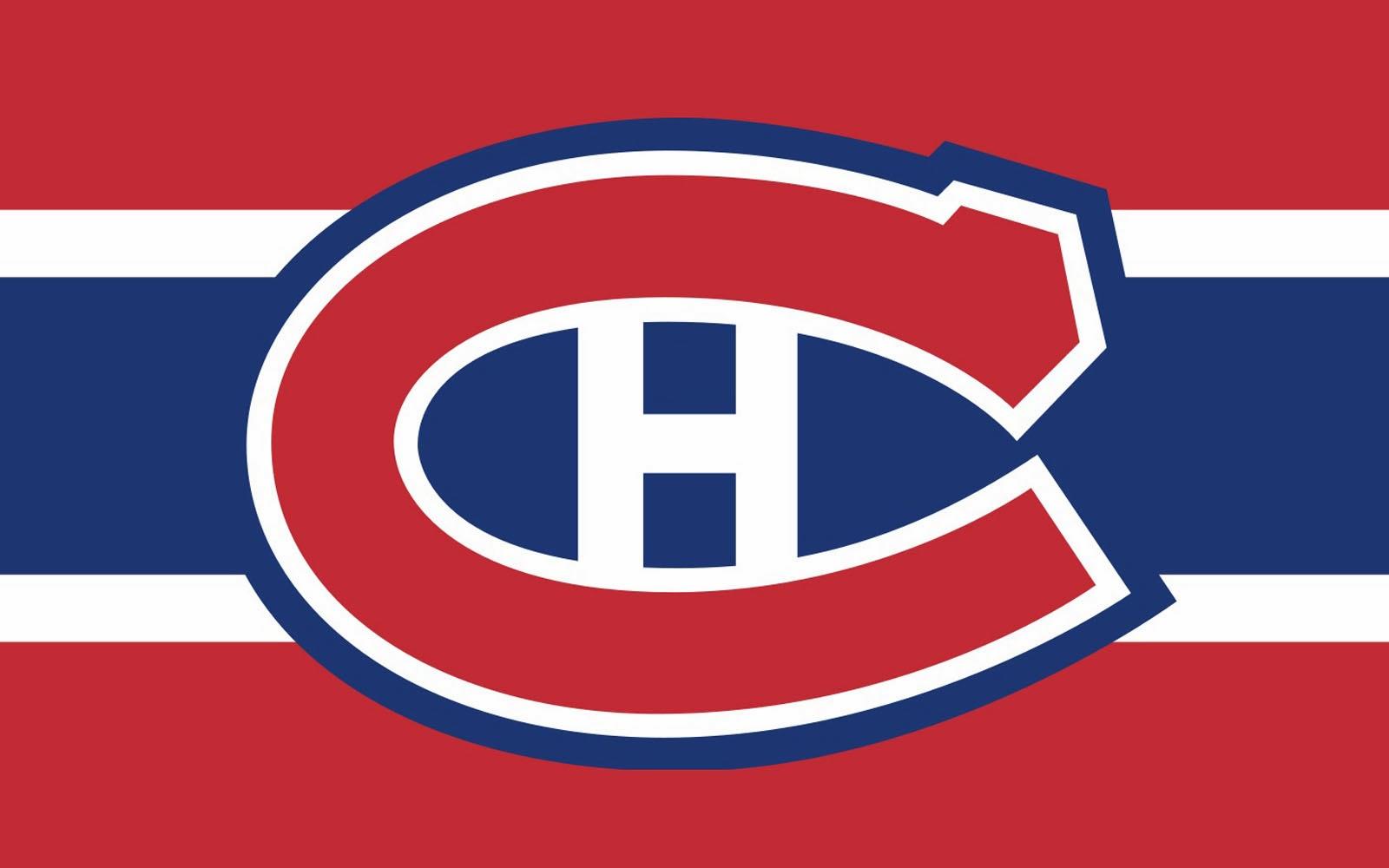 The 32-in-32 Series is an annual event here at DobberProspects! Every day in August we will be bringing you a complete breakdown of a team's Draft, and insights into their off-season movements thus far. Following this up in September, we will dive into every team's prospect depth charts with fantasy insights and implications for the upcoming seasons. Check back often, because we plan on filling your hockey withdrawal needs all off-season long!
The Montreal Canadiens are in full-on rebuild mode for the first time in over a decade. However Canadiens' management labels the current stage the team is in, it is clear that it is very different from the retools seen under Marc Bergevin's tenure. The Habs did not only sell their pending UFAs at the deadline – Ben Chiarot and Brett Kulak – but core players they were under no pressure to trade as well, in Artturi Lehkonen and Tyler Toffoli. These trades netted the Habs a handful of valuable futures – including Filip Mešár, Lane Hutson, Emil Heineman, Ty Smilanic, Justin Barron, and an unprotected 2023 1st rounder – and made it clear that management had a clear vision to build a team to be sustainable perennial contenders.
Entering the offseason with the first overall pick, 14 selections in the 2022 draft, a hellish cap situation, and – finally – a clear plan, this summer was always going to be an eventful one for the organization and was going to allow Kent Hughes and Jeff Gorton to lay the foundation of a team they believe will be excellent in a few years' time. It was fitting that the literal stage upon which the two announced the decisions that will be the foundation of the future Montreal Canadiens was at the draft in Montreal.
The Draft
The Habs entered Day one of the draft with 14 selections, but they "only" ended up using 11 of them. Picks 66 and 98 were used to acquire Kirby Dach, while pick 128 was flipped to Vegas for their 4th rounder next year, which will inevitably be a higher selection in a better draft.
Round 1, Pick 1 – Juraj Slafkovský, LW
The Habs made a splash at first overall, passing on Shane Wright in favour of Juraj Slafkovský to the shock of most fans, scouts, and analysts alike. Wright was the safe pick at #1, and quite possibly the best pick, but Slafkovský has a unique toolkit that the Habs clearly could not pass up on. He is a tremendously powerful winger with excellent edgework, a strong release, great hands in tight, elite puck protection and board play, and a high-end one-touch playmaking game. He's entirely projection, he flashed brilliance internationally but did not show that ability consistently, he's also unrefined in his defensive play. Taking him first was a calculated risk by the Habs and a bet on the quality of their own development system.
Slafkovský will likely split this season between Laval and Montreal, and fans should not expect him to shoot the lights out as a rookie or seriously contend for the Calder, he's a raw prospect for a first-overall pick. What fans can expect from him, however, is a highly-skilled power forward who brings the puck from the boards to the slot better than most NHLers and who will score when given the space to charge up his release. He has a lot to work on, including his shooting ability from in tight, but the potential for a top-line winger is there, though a second-line role at his peak is a real possibility as well.
Slafkovsky projects as one of the NHL's best puck protectors. He's technically refined in this area and is very willing to use his ability. He uses it to access the slot, which is an important part of what makes his game translatable to the NHL. pic.twitter.com/3Dzke6f5GP

— Sebastian High (@high_sebastian) July 22, 2022
Round 1, Pick 26 – Filip Mešár, F
With their second first-round pick, the Canadiens selected Slafkovsky's long-time and close friend, Filip Mešár, who is a skilled and dynamic player capable of playing every forward position, though his intelligence and playmaking abilities shine brightest when playing down the middle. Mešár has an excellent motor and uses it consistently to drive into the offensive zone, backcheck, pressure on the forecheck, and – occasionally – drive the net. His hands and passing are his two strongest offensive tools, which he weaponizes with his agility, vision, and improving delay game which creates openings for him to skate or pass into.
Mešár will likely start the season in Kitchener, which will give him the perfect opportunity to finetune his skill game against junior competition and adjust to North American ice. It will also provide him with some very interesting teammates to play with, including a highly intelligent and skilled centerman in Francesco Pinelli, a draft-eligible power forward in Carson Rehkopf, and a high-end draft-eligible two-way defenseman in Hunter Brzustewicz. With development focused on improving his lower body strength, consistency to flash his dynamic ability, and his top speed, Mešár could become a skilled second liner, possibly even at center.
Taking a break from tracking the last of the scouting report players to just appreciate one of my draft kings: Filip Mesar.

(also Adam Sykora was hilariously good in this game as well) pic.twitter.com/O0fnK2QiwA

— Austin (@BMaster716) June 18, 2022
Round 2, Pick 33 – Owen Beck, C
While the Habs passed on Shane Wright, they picked up an OHL centerman with a very similar playing style with the first pick of the second round. Owen Beck lacks Wright's upside, elite vision, and elite hockey sense, but he brings a lot to the table. He's a terrific play connector who makes his line mates better by supporting the puck carrier at all times by making himself open as an outlet option and by managing spacing in transition like few other junior draft eligibles did this year. He plays a high-pace game, is one of the quickest players in the class, and may have been the best faceoff taker available on draft day. He's also one of the best defensive forwards in the 2022 draft class, outshining Shane Wright in this department. He is extremely well-rounded and is easy to project to a third-line NHL role.
Beck is a high likelihood NHLer due to his refined habits, high-end defensive game, pace, and intelligence, but his ceiling will be determined by his ability to add deception and dynamism to his offensive game. He has a very good shot and flashes playmaking skill, but the offensive ability typical of top-six forwards has yet to be constantly displayed. Despite this, the Beck selection was an astute one by the Canadiens' scouting team as they may very well have added a long-term third-line centre to their organization. Next season, he will have the opportunity to flash more of his offensive skills with Mississauga.
Owen Beck (MTL) checks off a ton of boxes: above-average tools, inside-driven, defensive skill, give-and-go game. Easy to envision him playing in the NHL, and there's plenty of runway for improvement. pic.twitter.com/C5WeAPO033

— Mitchell Brown (@MitchLBrown) July 8, 2022
Round 2, Pick 62 – Lane Hutson, LD
While the Beck pick was a smart but safe one, selecting Lane Hutson was a real swing for the fences for the Canadiens, and a terrific one to make at 62 overall. Hutson was one of, if not the, most dynamic defensemen in the 2022 class. He has great hands, elite agility, and constantly scans to find the weak points in defensive structures with the puck on his stick. On top of this, his playmaking ability borders on elite and he was among the most intelligent players available at the draft. That's a great toolkit to bet on, especially at the tail end of the second round.
There are, however, reasons that he slipped to the Habs, the largest of which is his size. Hutson stands at a mere 5-8 and 158 lbs, which is certainly notable but his ability to play under pressure with extreme effectiveness certainly points toward his ability to succeed in pro hockey. He also slipped because he lacks an impressive top speed – which the Habs are certain to work with him on – along with poor pivoting ability and limited defensive value. In his own zone, Hutson plays a sound positional game and his active stick breaks up plays, but his limited reach and range make this a real uphill climb for him. He will have a chance to develop these aspects of his game at the University of Boston for the next three or four years.
But his transition game is by no means limited to passing. Here, he is going for a line change when the puck is sent right in front of him. He takes this opportunity to weave through the entire Dubuque team, gain the offensive zone, dump the puck in, and then goes for his change. pic.twitter.com/2QSWhopPx4

— Sebastian High (@high_sebastian) August 6, 2022
Round 3, Pick 75 – Vinzenz Rohrer, C
Double dipping on OHL centers, the Canadiens select a diminutive but extremely physical and aggressive player in Vinzenz Rohrer. He initiates contact regularly and his low centre of gravity and strong lower body allow him to win most of his puck battles. He's a very intense and frequent forechecker and shows a similar off-puck activity level in the defensive zone, which results in a lot of puck chasing rather than calculated positioning and timing; his defensive game needs quite a bit of refinement.
With the puck on his stick, Rohrer likes to sprint up the ice and is one of the quicker straight-line skaters in the OHL and his soft hands keep up with the pace of his feet. However, he lacks dynamic ability and his lateral mobility leaves quite a bit to be desired, which limits him in transition. Offensively, he is at his best around the net and can get impressive elevation on the puck from in tight, which is how he scores most of his goals.
Another fun pick from the Habs. Vinzenz Rohrer's one of the draft's most projectable physical players. Violent, and more importantly, he's always looking to get inside positioning on defenders, then immediately makes the next play. Passing skill & defensive upside, too. pic.twitter.com/L6AWuaDk5s

— Mitchell Brown (@MitchLBrown) July 8, 2022
Round 3, Pick 92 – Adam Engström, LD
Adam Engström did not get the same attention this year as a handful of his Djurgårdens teammates did. He is a mobile defenseman who has a long way to go to fill out his frame and develop his physical game but who has a very interesting profile in transition. Engström senses pressure very well and can weave out of tricky situations with control. He likes to carry the puck up the ice but is also a capable breakout passer. Upon entering the offensive zone, he happily joins the rush as a trailer to give his teammate a passing or rebound option. His stride is mechanically sound and features a good knee bend, which makes him a fairly powerful straight-line skater.
His defensive play has quite a long way to go to project to NHL average. He is passive in defending transition and despite having an active stick and scanning frequently, passes get through him regularly and the man he covers is rarely fully neutralized as a threat. Offensively, he flashes deception and evasion along with his decent puck management as a passer, but frequent point shots that lack power lead to many turnovers and he lacks a high-end offensive mind as of right now. He is a project pick but has some intriguing tools to build around and could develop into a decent #5 defenseman, and possibly even a #4.
Round 4, Pick 127 – Cedrick Guindon, C
Make that a triple-dip on OHL centermen. Cedrick Guindon is an intelligent forward who supports his teammates consistently and is typically the third player to enter the offensive zone. He has a decent release and is a better goal scorer than he is a playmaker, largely due to his ability to find open space around the slot and time his route to arrive there at the right moment. The defensive work rate is there though the habits and reads need quite a bit of work. One aspect of his game that needs focused attention is his four-way mobility. His forward stride is not bad, but his lack of lateral fluidity really limits his adaptability, evasiveness, and deception. A bottom-six projection is realistic for Guindon, and his strong foundation gives him a decent floor as an AHL goal scorer.
Round 5, Pick 130 – Jared Davidson, C
The first of three overagers the Habs selected, Jared Davidson had a breakout D+2 season, scoring 42 goals and 89 points in 64 games to lead a strong Seattle Thunderbirds team in both categories and clearing the runner-up by 10 goals and 23 points in each respective category. Despite this, he is a bit of a curious bet for the Habs to make in the fifth round. His stride is very choppy and features little knee bend or ankle flexion, which makes him quite slow and not very adaptable. He also doesn't keep his feet moving in the offensive zone, favoring gliding into position, which makes him predictable. The handling skill is also not a standout.
His upside in transition is very limited, but in the offensive zone, his good awareness level, hard shot, and good passing ability from tight situations make him a productive WHL. For this to translate to pro hockey, however, the Habs will need to work with him a ton on his skating and help him increase his involvement in play when off the puck in all three zones.
Round 6, Pick 162 – Emmett Croteau, G
Emmett Croteau is raw, even for a goalie prospect. He's big, at 6-4, and he did well in six playoff games in the USHL this year (three wins, three losses, .913 SV%), but he has a tendency of letting in low-danger shots that really should not go in. Despite this, his .899 regular season SV% was fifth in the league amongst goalies to have started at least 20 games – which 18 goalies did – none of the four to have put up better numbers than Croteau were first-time draft eligibles, though Tyler Muszelik and Christian Manz put up better numbers in 16 and 18 starts respectively, while Croteau had 35, and Jacob Fowler, a D-1 put up a by far league-best .927 in 18 starts. Like most goaltenders, Croteau is a project pick who will have a near handful of years to develop before the Canadiens need to sign him. He is off to Clarkson University in the NCAA this year, where he will likely stay for the next four seasons.
Round 7, Pick 194 – Petteri Nurmi, LD
Nurmi, another D+2, is a mobile defenseman who closes his gaps quickly and aggressively despite the lack of explosiveness in his stride, which is mainly due to his mediocre knee bend. His in-zone defensive play is aggressive but not very calculated. He pressures at the wrong moments, fairly often, and struggles to adapt if his opponent rolls around the pressure he applies. Offensively, Nurmi likes to activate off the rush and he has a decent shot to use when he gets the puck as the trailer. Apart from this, his offensive toolkit is limited. He is an average passer but misses the not-so-obvious high-danger passing opportunities. As he played the full season in a pro league (Liiga), there are worse bets the Habs could have made here, but the upside is limited.
Round 7, Pick 216 – Miguël Tourigny, RD
Tourigny is a far more exciting swing than either of the other two overagers the Canadiens picked, even if his chances of making the NHL are slim. He's an undersized goalscoring defenseman who was one of the best skaters in the QMHL last year while also being the best defenseman in the league in terms of carrying the puck in transition. Tourigny is extremely quick, shifty, and aggressive. He takes intelligent routes to gain offensive zone possession and has the hands to evade pressure with ease. He probably should have been drafted in both 2020 and 2021, so it's good that a team took a chance on him. He scored 31 goals and 80 points in 65 games this year and gets his goals by carrying the puck into the slot and shooting from high-danger areas, his shot itself isn't anything special. His style will be difficult to translate to pro hockey because his skill level isn't astronomical, but with this profile, the Habs took a big swing at a stage of the draft where only a handful of those swings were still available.
The Off-Season
The Canadiens were not players in free agency, only signing three UFAs for AHL depth: Madison Bowey, Mitchell Stephens, and Anthony Richard, as well as bringing Otto Leskinen back, who spent last season in the KHL and Liiga. What the Canadiens did, however, was make three big trades: one before the draft, one during the draft, and one after the draft.
First, the Habs traded away captain Shea Weber – or his contract to be more accurate – to the Vegas Golden Knights in return for Evgenii Dadonov. Moving a dead LTIR contract for a player who can contribute legitimate second-line production and has just one year left on his contract, making him easy to flip at the deadline for a pick or a prospect, is an astute move for the Canadiens.
Second, the Habs made a splash at the draft by trading away Alexander Romanov and pick 98 to the Islanders for the 13th overall selection and immediately flipped that pick along with pick 66 to Chicago for recent third-overall pick, Kirby Dach. Romanov is a fun defenseman but with limited offensive upside and selling high on him was a smart calculated risk. Bringing in a young centerman with high-end playmaking skill, soft hands, and excellent hockey sense is a great swing on the Canadiens' part. They sold high and bought low in these moves and with proper development and some luck with Dach's career not becoming marred with injuries, they may very well have added a long-term second-line centerman.
Third, the Habs made the trade that has been coming for nearly six months. Jeff Petry was moved to Pittsburgh, along with Ryan Poehling, for a Montreal-born-and-raised puck-moving defenseman in Michael Matheson. While the trade did not net Montreal the value that many fans had hoped for, they did add a player whose profile this team has missed since Andrei Markov's departure, which should not be undervalued. While this trade did not free up much cap space, it did make the blueline younger, despite Matheson still representing a veteran presence in that defensive corps. Losing Ryan Poehling does not sting too much, considering the Habs added Kirby Dach and already have a young center corps before considering the potential arrival of players like Jan Myšák, Owen Beck, and Filip Mešár in a few years' time.
The Habs also re-signed a few depth players this offseason. Chris Wideman was given a two-year contract with an AAV of $762,500. Corey Schueneman and Michael Pezzetta signed identical one-year, $750,000 deals. Samuel Montembeault signed a two-year deal at $1 million a year. Lastly, Rem Pitlick signed a bargain contract for two years with an AAV of $1.1 million.
New numbers! (Now we want to know what Juraj owes Chris.)#GoHabsGo

— Canadiens Montréal (@CanadiensMTL) July 22, 2022
More is still to come for the Habs, as Kirby Dach and Cayden Primeau still needs be signed. Cap space is quite tight so a trade can be expected unless Canadiens management comes up with a creative way of making cap space without moving a contract out.
Incoming
Main Roster: Juraj Slafkovsky (LW), Kirby Dach (C), Michael Matheson (LD), Evgenii Dadonov (LW/RW).
System: Mitchell Stephens (C), Anthony Richard (C), Madison Bowey (RD), Otto Leskinen (LD)
Outgoing
Jeff Petry (RD), Alexander Romanov (LD), Ryan Poehling (C), Lukas Vejdemo (C), Josh Brook (RD), Tyler Pitlick (RW), William Lagesson (LD), Cédric Paquette (C), Mathieu Perreault (C), Jean-Sebastien Dea (C), Laurent Dauphin (C), Xavier Ouellet (RD), Sami Niku (LD), Cale Klague (LD), Louie Belpedio (RD).
Re-Signed
Rem Pitlick (LW), Samuel Montembeault (G), Michael Pezzetta (LW), Corey Schueneman (LD), Chris Wideman (RD), Nate Schnarr (C), Alex Belzile (LW/RW), Joël Teasdale (LW).
In next month's 32-in-32 Series we will be diving into updated organizational depth charts to identify the prospect risers, fallers, and projected roles for the 2022-23 campaign.
Thanks for reading! Follow me @high_sebastian for more Habs content, prospect news, and scouting analyses!
LATEST RADIO & DRAFTCASTS