August 32-in-32: Minnesota Wild
Nate Villa
2022-08-14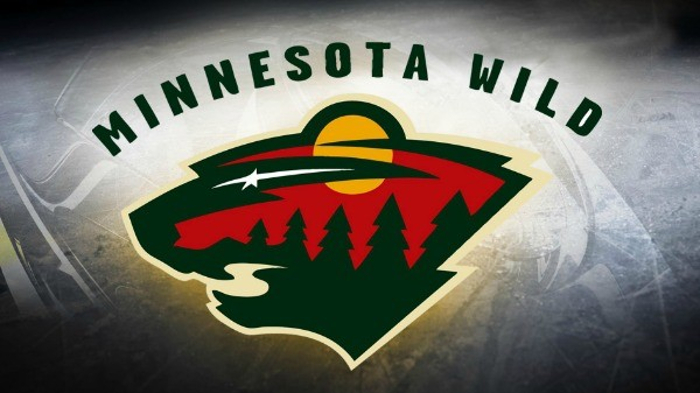 The 32-in-32 Series is an annual event here at DobberProspects! Every day in August we will be bringing you a complete breakdown of a team's Draft, and insights into their off-season movements thus far. Following this up in September, we will dive into every team's prospect depth charts with fantasy insights and implications for the upcoming seasons. Check back often, because we plan on filling your hockey withdrawal needs all off-season long!
The Minnesota Wild had a strong 2021-22 campaign that saw them finish with 113 points, good enough for second place in their Central Division. This led to a competitive match-up with the St. Louis Blues in the first round of the 2022 NHL playoffs, where they were unfortunately beaten in six games. Despite the first-round exit, there is strong optimism surrounding the young club, however general manager Bill Guerin had a lot of work to do over the summer ahead of the 2022-23 season. 
Due to the bought-out contracts of Zach Parise and Ryan Suter, totaling nearly 13 million dollars in dead cap space, the Minnesota Wild will be struggling to stay cap-compliant for the next couple seasons. Adding to this, when players have great seasons, they are often rewarded with improved contracts. Kevin Fiala was the perfect example this off-season when the Wild had to trade him as his next contract asking price exceeded the cap space they had. They managed to receive defensive prospect Brock Faber, as well as the 19th overall pick in the 2022 NHL draft from the Los Angeles Kings, however, they lost a point per game top-six forward in his prime. 
Minnesota's wild off-season also included a goalie controversy. By resigning Marc-Andre Fleury to a two-year $7-million-dollar contract, Cam Talbot requested a trade to get more playing time. An exchange was made with the Ottawa Senators to trade Talbot in exchange for a young up-and-coming goalie, Filip Gustavsson. 
With rumors swirling around Kirill Kaprizov's ability to play in the NHL next season due to the political situation with Russia being exaggerated, the Wild will be looking to stay competitive with a roster built to win now. It will be challenging to replace Kevin Fiala, but the Wild have a strong prospect pool and players such as Matthew Boldy that have already contributed at the NHL level. It will be difficult to replicate the season they had in the 2021-22 season, especially without the cap flexibility they desire, but if the incoming rookies can step up, then Minnesota should comfortably remain a playoff team. 
Now, let's talk about the NHL Draft.
The Draft
Due to having a strong 2021-22 season, the Minnesota Wild finished with the 24th overall selection in the first round of the 2022 NHL draft. As a result of the aforementioned Kevin Fiala trade, Minnesota was able to acquire the 19th overall pick from the Los Angeles Kings. This gave the Wild two mid-round picks in a relatively deep draft. Although this draft lacked the elite game-breaking talent at the top, it was relatively strong with many gems accessible in each round. 
Additionally, the Wild owned two picks (picks #47 and #56) in the second round, as well as one pick in each of the remaining rounds except for round seven. This means that the Wild had a total of eight selections in the 2022 NHL draft to build upon an already strong prospect pool. 
Round One, 19th Overall – Liam Ohgren, LW
The Wild started off the draft with the 19th overall selection that they acquired from the Los Angeles Kings for the rights of Kevin Fiala. They immediately drafted a left-winger who has the potential to replace the dynamic forward they lost in the trade. Ohgren is a 6-1 winger who relies on his great shot and skating speed to put up offensive numbers. He is incredibly hard-working and has great leadership skills as he led Sweden to the gold medal at the 2022 IIHF U18 World Championship as the team captain. 
Ohgren split his time between the Djurgaden Jr. and Djurgaden senior men's SHL team during the 2021-22 season and showed incredible offensive upside against his peers in the U-20 league putting up just short of a two point-per-game tally (58 points in 60 games). Ohgren projects as a bonafide top-six winger, but will most likely need a couple more seasons of development before he is able to jump into that role. He has recently signed his ELC contract and will experience his first take of professional NHL hockey during training camp in the fall. Depending on how it goes, he can continue to develop in Sweden or even get the chance to play in the AHL and/or NHL if he is deemed to be ready. 
Round One, 24th Overall – Danila Yurov, RW
The Wild continued their great start in the draft by picking Danila Yurov with the 24th overall pick. Due to the political situation with Russia, many of their athletes in the draft slipped from their initial expected rankings at the beginning of the season. Yurov was easily projected as a top-15 pick and the Minnesota Wild took him off the board towards the end of the first round, providing incredible value. 
Yurov is a power-winger who has the hard-nosed offensive and defensive skills to potentially play the center role as well. Despite being 18-years-old, Yurov had the chance to play 21 games for Magnitogorsk of the KHL, in what is a notoriously difficult league to get minutes in at a young age. Yurov also projects as another top-six power winger and is physically mature that he may even be ready for the NHL right now. Due to the political situation and for the sake of his development, it is most likely that Yurov will continue to develop in Russia for the foreseeable future and will most likely come to North America in a couple of seasons. 
Round Two, 47th Overall – Hunter Haight, C
Hunter Haight was the first of two selections for the Minnesota Wild in the second round of the draft. Haight has a height of 5-10 and despite being undersized, showed great two-way play in both the offensive and defensive zones with strong hockey IQ. His skillset could help land him a role in the NHL, if all goes according to plan.
Haight played his 2021-22 season with the Barrie Colts of the OHL where he recorded 41 points in just 63 games including 22 goals. He followed this up with five points in six OHL games for the Colts. Haight will not be NHL-ready for a couple of years, but with this tenacity and smarts, he will have every chance to crack an NHL lineup as a middle-six center.
Round Two, 56th Overall – Rieger Lorenz, C/LW
The Minnesota Wild selected Rieger Lorenz, a power-forward type winger with their 56th overall selection. Lorenz played in the untraditional NHL feeder league of the Alberta Junior Hockey League (AJHL) for the Okotoks. He put up incredible numbers consisting of 38 goals and 47 assists in 60 games, good for fifth in league scoring, albeit against a weaker caliber of competition. 
He has a great NHL build at 6-2, however, is still a project at the moment. The upside with this pick can be immense if Lorenz is able to put it all together. He is committed to joining Denver of the NCAA where he will be able to play a higher level of competition to continue to grow during the upcoming 2022-23 season. Despite being an offensive-minded player, he has to work on his skating, as well as making sure that his offensive capabilities are able to translate at the NHL level. 
Round Three, 89th Overall – Michael Milne, LW
There is a lot to like about Michael Milne and he is a very fascinating prospect. He has fairly decent size for the wing position at 5-10 and 185 pounds with strong two-way play and versatility to play in all offensive situations and roles. He had a phenomenal 2021-22 season playing for the Winnipeg Ice of the WHL putting up 81 points in just 68 games during the regular season and added another 19 points in 15 games in the playoffs during the Ice's deep playoff push. 
To complement his strong offense, he showed a plus-56 and plus-18 respectively during the regular season and the playoffs, which were among the best in the entire league. Despite all of these great factors, there are two caveats that will be put to the test to see if Milne can become an impactful NHL player one day. The first is that he is a draft over-ager and has plenty of development over his draft counterparts. The second caveat is that he played for an incredible Winnipeg Ice team that was dominant throughout the year and is full of NHL-level prospects, as well as upcoming ones. Due to these factors, it is tough to say what Milne's NHL ceiling will be, but with his tenacity, hard-work and both offensive and defensive skills, he projects to be a middle-six winger with a couple more seasons of development in the WHL and the AHL, respectively. 
Round Four, 121st Overall – Ryan Healey, D
Ryan Healey is a great low-risk, high-reward type prospect found in the fourth round of this year's draft. He has incredible offensive instincts in the opposition's defensive zone and is shifty and slippery to get away from opponents. On top of these instincts, he also has great hands and fairly decent size at 6-1, 185 pounds. 
Despite the skillset, he has yet to fully put it all together and remains a long-term project. He just came off a season playing for the Sioux Falls Stampede in the USHL where he finished with 21 points in 59 games with only three goals to show for. There is no doubt that he passes the eye-test at times, but it needs to start showing on the point sheet more often. He has a lot of time to continue to grow and is committed to joining Harvard University in the near future. In order to have a rewarding professional career, he will also have to work on the defensive side of his game where he finished a minus-25 during his most recent season and has to improve his decisions when defending. If he manages to work on the areas that he needs improvement, he has an opportunity to be at least a third-pair defenseman in the NHL that can contribute on the power-play. 
Round Five, 153rd Overall – David Spacek, D
David Spacek is an incredible find in the fifth round of the 2022 NHL draft. Despite being a draft over-ager, he just recently had an incredible first season playing in North America. He played as an integral top-pairing defenseman for the Sherbrooke Phoenix, whom had a great deep run in the playoffs. Spacek developed during his young hockey career in the Czech Republic before moving to North America to get familiar with the NHL/AHL style of play for the future. 
Hoping to follow in his father's footsteps as an NHL player, David tallied 50 points in only 57 games in the regular season for Sherbrooke, followed by an additional 13 points in just 11 games during the playoffs. In addition to playing in the QMJHL, he also represents the Czech Republic at most of their international tournaments. Slightly undersized compared to NHL defenseman at 6-0 and 174 pounds, he has to work on his skating ability, as well as his transferable offensive skills to really make an impact at the professional level. His defense can also be worked upon and he will continue to accumulate top minutes by playing for Sherbrooke in the upcoming 2022-23 season. Spacek has middle-pairing upside in the NHL if he can put all of his skills together, but will need a couple more years of development at the minimum to achieve this potential. 
Round Six, 185th Overall – Servac Petrovsky, C
For the final pick in the 2022 NHL draft, the Wild selected Slovak, Servac Petrovsky, with the 185th overall pick in the 6th round. This was another low-risk, high-reward pick for the Wild and they got an incredible player this late in the draft. Petrovsky is one of the many Slovak players drafted during 2022, signaling the beginning of a golden generation, alongside compatriots Juraj Slafkovsky, Simon Nemec and Filip Mesar, among others. Petrovsky also happens to be one of the younger players in the draft and has lots of room for growth, not only for his skillset, but also the build of his body. He is a center that is currently 5-10 and 181 pounds. 
If he wants to become a center at the next level, he will need to work on his strength and his frame. At the same time, his high-octave offense and slick mobility would be useful if he was to transition to the wing. Like David Spacek, this way Servac's first year playing in North America, where he put up respectable numbers of 54 points in 65 games for the Owen Sound Attack of the OHL. Included in the 54 points was 28 goals showing off a great shot. He followed this up by adding six points in seven games during the playoffs. He is currently playing for the Slovakian national hockey team in the 2022 IIHF World Junior championships and is most likely going to continue playing for the Owen Sound Attack next season. Petrovsky has a great chance to be a middle-six forward if he continues to develop and it will be interesting to see how high Petrovsky's ceiling can become, despite being the last pick of the draft for the Minnesota Wild.  
The Off-Season
GM Bill Guerin had a couple of action items to take care of during the off-season. With a cap-strapped team, he was limited with his options. A few of immediate moves had to be made and the determinant of Minnesota's upcoming season will depend on the youth rebellion coming in. 
Make a decision on Kevin Fiala (re-signing vs. Trade)

Finalize goaltending decision for the upcoming season 

Strengthen depth while staying cap-compliant in a complex situation

Build out draft capital and promote youth to the big NHL team

Navigate complex political situations with Russian players 
Minnesota managed to tackle the action items on this list. There were a handful of depth pieces that left in free agency, but a couple depth pieces were also brought in to fill those holes. The Kevin Fiala trade, as well as the re-signing of Marc-Andre Fleury were cornerstone moves that will impact how the Wild move forward. The Wild must rely on their core pieces and the incoming youth movement to keep their momentum in the division. 
Incoming
Main roster: Filip Gustavsson
System: Brandon Baddock (LW), Steven Fogarty (C), Nicolas Petan (C), Andrej Sustr (D), Jesper Wallstedt (G), Liam Ohgren (LW), Brock Faber (D)
Due to the limited cap space that Minnesota has been dealt with, they didn't have the flexibility to bring in any new bodies for the NHL club. The majority of their new incoming players are for the minor system including established veterans and newly signed ELC players. It is possible that a couple of these new signings can play some NHL games this year, but will depend on training game and injury situations. Wallstedt is a promising goalie whom may get a taste of the NHL this year. The same can be said for Brock Faber who is ready for professional hockey after playing in the NCAA. 
The main roster addition is Filip Gustavson, who was acquired in exchange for Cam Talbot. He is a young, 24-year-old goalkeeper who is expected to slot in behind Marc-Andre Fleury as the backup at the NHL level. He is coming off a below-average season for the Ottawa Senators, however, has some upside to become a 1B in the future if all goes well. 
Outgoing
Kevin Czuczman (D), Kevin Fiala (LW), Cam Talbot (G), Nick Bjugstad (C), Nicolas Deslauriers (LW), Jordie Benn (D), Jon Lizotte (D), Fedor Gordeev (D), Nolan Stevens (C) 
Besides the obvious losses in Kevin Fiala and Cam Talbot, whom were both reliable NHLers for the franchise, Minnesota lost out on some veterans. Nicolas Deslauriers was a playoff rental who added grit to the bottom six, while Jordie Benn was a leader in the locker room and a reliable 7th defenseman at this point. Nick Bjugstad is a bottom-six center whom is easily replaceable – ideally by elite prospect, Marco Rossi, who looks ready for the NHL in the 2022-23 season. 
Re-Signed & ELC Signings
Jesper Wallstedt (ELC: three-year/$2,850,000), Connor Dewar (two-year/$1,600,000), Jacob Middleton (three-year/$7,350,000), Marc-Andre Fleury (two-year/$7,000,000), Zane McIntyre (one-year/$750,000), Liam Ohgren (ELC: three-year/$2,850,000), Mitchell Chaffee (one-year/$750,000), Nick Swaney (one-year/$750,000)
Nathan Leblanc
LATEST RADIO & DRAFTCASTS