August 32-in-32: Los Angeles Kings
Sean Crocker
2022-08-13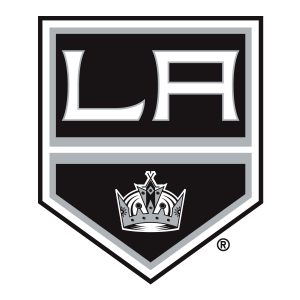 The 32-in-32 Series is an annual event here at DobberProspects! Every day in August we will be bringing you a complete breakdown of a team's Draft, and insights into their off-season movements thus far. Following this up in September, we will dive into every team's prospect depth charts with fantasy insights and implications for the upcoming seasons. Check back often, because we plan on filling your hockey withdrawal needs all off-season long!
What a difference a year can make in the NHL! The Kings returned to the postseason for the first time since the 2017-18 season and had their prized prospects make the jump to the NHL level in 2021-22. Top prospects like Quinton Byfield, Arthur Kaliyev, and Sean Durzi all made an impact on the team and complemented the veterans such as Anze Kopitar and Drew Doughty (when he was healthy) extremely well. 
After falling to the Edmonton Oilers in a game that was a microcosm of their season, the Kings needed to add a scoring winger to their top-six forward group. GM Rob Blake wasted no time in the offseason, landing highly sought-after RFA Kevin Fiala by trading away their first-round pick in 2022 (19th overall) and defensive prospect Brock Faber. Immediately inking Fiala to an eight-year extension worth a $7.85 million AAV, the Kings locked up the breakout star through the 2029-2030 season. 
The move effectively completes their top-six heading into next season after Adrian Kempe re-upped as well, and it is expected those two with play on the flanks of Kopitar to start 2022-23. Coming off a season that saw the Swiss winger destroy his previous career high in points by 31, the Kings are betting that Fiala's production is here to stay at a point-per-game, and it sure seems like that's the case. 
As of right now, the Kings have their younger players already broken onto the roster, but with one of the deepest prospect pools in hockey, they are in a great position with accumulated depth from drafts of years past, and they added that much more power to their prospect pool in Montreal. 
The Draft
The Kings did not own their first-round pick for the sake of bringing in Fiala to address their scoring woes, nor did they have their own third-rounder which they used to bring in Viktor Arvidsson last offseason. 
The Kings still managed to put together a strong showing at the draft with a mixed bag of selections that they used to shore up some areas of need while also swinging on safe and projectable picks, but also some heavier homerun swings on overall upside. 
Round Two, 51st Overall – Jack Hughes, C
Not to be mistaken with 2019 first overall pick Jack Hughes, this Hughes plays a similar game with a lower ceiling and other attributes that make him a complete player at a younger age. 
The Kings made a great pick with their first of this draft by taking a player with a projectable floor but also possesses offensive flair in his game. Hughes loves to pass the puck but also remain behind the rush to have the ability to reload defensively. He will occasionally make an ill-informed pass, trying to make the highlight reels, which he cleaned up as his rookie season at Northeastern University went on. 
While his 16 points in 39 games does not stand out and his size were taken advantage of by older competition, it is easy to forget he was the youngest player in college hockey last season. As Hughes stands at 5-foot-11, he will have to bulk up from 170-pounds to prevent his opponents from being able to bully him off the puck. Hughes does it all. He can pass the puck, escort it out of his zone with his speed, and likes to get into the dirty areas to dig for loose pucks. He was strong in the faceoff circle despite his smaller stature versus the rest of the conference, indicating he could have the makeup of a strong third-line center option at the NHL level, while he could be able to play up in the lineup as an offensive option when needed. It's just a matter of getting stronger and getting those reps in. 
Round Four, 103rd Overall – Kenny Connors, C
Going undrafted in 2021, Connors went unranked by NHL Central Scouting, but the Kings decided to take a chance on this raw prospect. What did they see that other teams didn't? 
Connors has one of those "projectable" games scouts rave about when their team takes the podium. At 6-foot-1, he has an incredible reach and a strong defensive stick, and while he doesn't boast much in the way of goal scoring, he loves to find his way into the dirty areas to win battles and create scoring chances that way. Putting up 56 points in 61 games in the USHL last season, Connors will look to refine his game at the University of Massachusetts and attended the Team USA Junior Evaluation Camp. 
Round Four, 116th Overall – Angus Booth, LD
Booth is a responsible defenceman and prioritizes his own end before thinking about jumping in on the play up ice. He has strong vision and can usually execute a clean breakout with a strong pass or by escorting the puck out himself. 
Relied upon to play both special teams last year, Booth flashed his potential on each unit while displaying a strong first step to commit to the backcheck or throwing his opponents for a loop to create a scoring chance in the offensive zone. 
Curiously enough, nothing about Booth's game stands out significantly. Defencemen sometimes take longer to find their way to the NHL unless they possess a standout feature to their game. Booth will return to the reigning QMJHL champions, the Shawinigan Cataractes, in the fall to continue to build on his all-around game. 
Round Five, 148th Overall – Otto Salin, RD
Offense is the name of the game for Salin. Ranked 23rd among European skaters for central scouting, the right-shooting defenceman loves to use his mobility to play the game fast to generate scoring opportunities for his team. He has the offensive tools to effectively run a powerplay as he uses his vision to help his great decision-making. He needs to work on his defense, where he occasionally gets caught flat-footed on the back check and struggles to be in position in the defensive zone. Expect Salin to spend a few years in Europe still before making the jump to North America, which is where he will look to refine his game to take that next step to the NHL. 
Round Six, 169th Overall – Jared Wright, RW
Another overaged prospect selected by the Kings; Wright is a player who can do a lot more than what he's known for in creating scoring chances. With the Omaha Lancers of the USHL, he spent time on the penalty kill where he played a key role, but he can also play fast and force defenders onto their backheels with his hardnosed forecheck. He can flip the play on a dime, where he has continuously stolen the puck in the defensive zone and created a chance for his team or outright scored. Wright has already committed to Colgate University for the 2023-24 season but will spend one more season with the Lancers as he looks to refine his craft and fill out his 6-foot-1, 170-pound frame. 
Round Six, 180th Overall – Jack Sparkes, RD
Sparkes is a hulking 6-foot-8 defender weighing in at 234-pounds, but do not let that size fool you as Sparkes is a strong skater both in a technical and strength sense. He uses his frame the way it is supposed to be and weaponizes his long reach to knock pucks off sticks or win battles along the boards. He is also not afraid to jump in on the rush and cause havoc in the offensive zone around the opposing team's net. Sparkes is committed to the University of Michigan for 2022-23 and will need a few years before the Kings think about him going pro. His blend of size, skill, and skating make it possible that he could turn into a strong bottom pair defender. 
Round Six, 215th Overall – Kaleb Lawrence, RW
The Kings swapped a 2023 seventh-round pick with the Boston Bruins for this pick, and they took Lawrence, who has only played two games over the last couple of seasons due to injury. If the Kings liked what they saw back in 2019-20, this could be worth the gamble, but as an overager, he will get one more look with Owen Sound of the OHL before the Kings decide what to do with his future. 
The Offseason
The Kings had a tidy offseason, addressing most of their glaring needs or next season. Struggling to score goals at times in 2021-22, the addition of Kevin Fiala hopes to remedy that weakness, as he looks to line up next to Anze Kopitar and Adrian Kempe to start the campaign. 
The Kings were also linked to left-shooting defencemen as they looked to upgrade on their shallow side, but Blake poured cold water on the idea of getting a big fish, such as Jacob Chychrun. Blake said they will look to move one of their right-shooting defencemen from the crowded side to the left for the sake of creating more depth. 
Sean Durzi and Mikey Anderson remain the last two RFAs to resign for the Kings, and with only $1.5 million in cap space remaining, they could be working on a trade to clear cap space to resign the two young breakout defenders. 
All-in-all, the Kings might not have been the busiest team to this point in the offseason, but they had an effective summer in addressing their biggest weaknesses and will roll out a similar roster to last year's edition in October. 
Incoming Players
Kevin Fiala (LW), Phoenix Copley (G), Tobie Bisson (D)
Outgoing Players
Dustin Brown (RW), Brock Faber (D), Olli Maatta (D), Christian Wolanin (D), Garrett Sparks (G), Vladimir Tkachev (LW), Troy Stetcher (D), Johan Sodergran (RW), Andreas Athanasiou (C), Nelson Nogier (D), Austin Strand (D), Martin Frk (RW)
Re-Signed Players
T.J. Tynan (C), Jacob Moverare (D), Frederic Allard (D), Adrian Kempe (RW), Carl Grundstrom (RW), Lias Andersson (C), Alex Edler (D), Brenden Lemieux (LW), Jaret Anderson-Dolan (C), Gabriel Vilardi (C)
In next month's 32-in-32 Series we will be diving into updated organizational depth charts to identify the prospect risers, fallers, and projected roles for the 2022-23 campaign. 
Thanks for reading! Follow me on Twitter @Seany_Hockey for year-round LA Kings prospect updates.
LATEST RADIO & DRAFTCASTS