August 32-in-32: Florida Panthers
Ben Gehrels
2022-08-12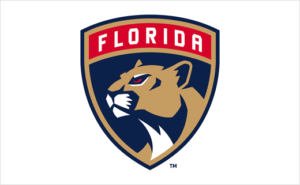 The 32-in-32 Series is an annual event here at DobberProspects! Every day in August we will bring you a complete breakdown of a team's Draft, and insights into their off-season movements thus far. Following this up in September, we will dive into every team's prospect depth charts with fantasy insights and implications for the upcoming seasons. Check back often, because we plan on filling your hockey withdrawal needs all off-season long!
The Panthers loaded up for the Cup in 2021-22, trading away their first-round picks in the next two drafts to bring in veterans Claude Giroux and Ben Chiarot. They finished the regular season as the top team in the league, edging out the Avalanche by three points for the President's Trophy on the strength of their dynamic offense—twenty-five more goals scored than the next highest team. 
But, after a surprisingly shaky first-round victory over Washington, that offense dried up completely against their in-state rivals, Tampa Bay: the Cats managed to slip only three pucks past the dominant Andrei Vasilevskiy on their way to getting swept.
GM Bill Zito clearly did not like what he saw. He switched coaches from Andrew Brunette to Paul Maurice and traded the team's scoring leader, Jonathan Huberdeau, and top shutdown defenceman, Mackenzie Weegar, to the Flames, along with prospect Cole Schwindt and another first-round pick (2025), for Matthew Tkachuk and a fourth-round pick. 
This was the blockbuster of the summer and will continue to be debated indefinitely but a key consideration for Zito here, besides adding grit, was the Panthers' cap crunch: they were able to sign Tkachuk for under ten million for the next eight years, whereas Huberdeau signed for 10.5-million with the Flames and might have walked away for nothing along with Weegar when they both hit free agency at the end of 2022-23.
While it feels like the Panthers were completely upended this off-season, they remain an incredibly deep, potent team—especially at the forward position and in net, where the improved Sergei Bobrovsky will continue to mentor goalie of the future Spencer Knight. The main hole is on defense because no one on the team or in the system can fully replace Weegar. Gustav Forsling should be first in line to try, however, and if he consistently partners with Ekblad, he could become a sneaky under-the-radar option to take a quiet run at 50 points after pacing for 43 this past campaign.
We will consider the impact of these off-season moves in greater detail below. First, let's have a look at how Florida made out in this year's entry draft.
The Draft
Florida is a team in win-now mode, and the top of their lineup is basically set for most of the next decade with cornerstone pieces Sasha Barkov, Tkachuk, Aaron Ekblad, and Sergei Bobrovsky all signed long-term. To repeat as President's Trophy winners next year and beyond, their depth will be crucial—just look at how successful teams like Tampa Bay and Pittsburgh have repeatedly retooled around their star players to maintain competitiveness.
Some of that all-important depth will arrive via free agency but some must arrive internally for Florida to have sustained success given the logistics of navigating around a salary cap. Although high-end Panthers prospects like Owen Tippett (PHI), Aleksi Heponiemi, and Gregori Denisenko have had difficulty sticking with the pro lineup over the past few years, lesser-known prospects like Ryan Lomberg, Eetu Luostarainen, and Lucas Carlsson have already made the jump and found meaningful ways to contribute.