August 32-in-32: Detroit Red Wings
Victor Nuno
2022-08-11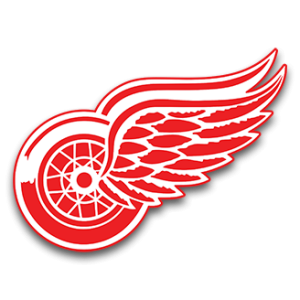 The 32-in-32 Series is an annual event here at DobberProspects! Every day in August we will be bringing you a complete breakdown of a team's Draft, and insights into their off-season movements thus far. Following this up in September, we will dive into every team's prospect depth charts with fantasy insights and implications for the
upcoming seasons. Check back often, because we plan on filling your hockey withdrawal needs all off-season long!
The 2021-22 season was the sixth in a row missing the playoffs for the Detroit Red Wings. The "Yzerplan" has been in effect for three years now and the fruits of the rebuild are starting to bear fruit. The team finished fifth in the Atlantic and was competitive for stretches of the season. At the beginning, there was even talk of potentially squeaking into the playoffs.
This offseason has already started to feel different than the previous ones under Steve Yzerman. He opened up the checkbook to both trade for and sign several players who will be in Detroit when the team hopes to be competitive again. Coming into this offseason, the only player the Red Wings had under contract beyond 2023-24 was Robby Fabbri. They now have three more players and several that should help with the transition, so what were the moves?
It started with a bang as the Red Wings acquired the rights to restricted free agent Ville Husso for the 2022 third-round pick from the St. Louis Blues and then signed him to a four-year, 4.75-million-dollar (cap hit). Husso was one of the best young goalies available who really proved himself this season. This move positions Husso to be the starter or 1A and Alex Nedeljkovic, who struggled a bit in his first season in Detroit, to be the 1B. Of course, Sebastian Cossa is the future in net, but he is most likely several years away and this way, they don't have to rush him.
As free agency opened, the Red Wings handed out their longest contract to forward Andrew Copp, who had a breakout season between the Winnipeg Jets and New York Rangers. Copp got five years at 5.625-million-dollar (cap hit) making him the second highest paid player on the team behind Captain Dylan Larkin. The team also signed the Chicago Blackhawks castaway Dominik Kubalik at two years, 2.5-million-dollar (cap hit). Kubalik really struggled this season in Chicago and his point totals steadily declined the past two seasons after a great rookie campaign in 2019-20. The last forward they signed was veteran David Perron at two years, 4.75-million-dollar (cap hit). The Stanley Cup champion will bring leadership and experience to a relatively young team.
The Red Wings also bolstered their blue line, headlined by Ben Chiarot at four years, 4.75-million-dollar (cap hit). Chiarot leapfrogs Filip Hronek as the highest-paid defender and should be leaned upon to play heavy minutes and lighten the load for some of the younger defensemen. They also signed Olli Maatta for one season at 2.25-million-dollar (cap hit) who will likely round out either the middle or bottom pairing.
The Draft
The only trade was the one to acquire Husso, otherwise, they used all 10 of their picks.
Round One, 8th Overall – Marco Kasper, C
Completely on brand, the Red Wings use their first pick in 2022 on a player who played his draft season in the SHL. This marks the third consecutive season selecting a Swede with their first pick, taking Lucas Raymond, and Simon Edvinsson in the previous two. This time, like in 2019 with Seider, they didn't pick a Swede, instead, they took Austrian center, Marco Kasper.
Kasper is one of the most NHL-ready prospects who was drafted in 2022. He played 46 games for Rogle BK, which finished in first place at the end of the regular season. Despite the team being competitive, they trusted the 18-year-old Austrian with over 12 minutes of ice time per night, including nearly a minute and half on the power play. Most impressively, Kasper drove play in his role in a men's professional league to the tune of a 51% Fenwick.
Kasper's game is built on a strong two-way presence. He is physical and will harass opponents when he doesn't have the puck. Some have questioned his offensive creativity, but with the right development, he could prove to have more offense than he has displayed so far, similar to Seider. He did finish with more points than any other player drafted in 2022 that played in the SHL, though Jonathan Lekkerimaki had a higher point-per-game mark.
Round Two, 40th Overall – Dylan James, LW
In round two, the Red Wings selected left winger Dylan James from the Sioux City Musketeers of the USHL. James has a good frame at 6-feet-0 and 181-pounds and as an October birth date, he is one of the oldest players from the 2022 draft. He used his size and strength well to fend off USHL defenders, especially along the boards, and to steal pucks from the opposition in the defensive zone.
James is committed to the University of North Dakota, which has a track record of developing quality players. It will be interesting to see if he can translate his offense to the NCAA level. In the USHL, he finished 13th amongst forwards in points per game of those drafted in 2022. He was named to the all-rookie team and was rookie of the year for the league. He helped lead his team to the Clark Cup championship with five goals and three assists in 10 games in the playoffs.
Round Two, 52th overall – Dmitri Buchelnikov, LW
With their second pick in round two, the Red Wings selected Dmitri Buchelnikov, who was not drafted in his first year of eligibility in 2021. He missed the cutoff to be first-time eligible for 2022 by nine days. Being undersized at 5-foot-10 and slim, he was not picked in 2021, but after a strong performance in the MHL for SKA-1946 St. Petersburg, the Red Wings decided he was worth the risk.
Buchelnikov has excellent speed and stick handling. He was clearly a step ahead of MHL competition scoring 75 points in 56 games. He helped his team win the MHL championship with 14 points in nine games. Because of the Russian conflict with Ukraine, no Russians were allowed at the U18 world junior championships or world championships, so we didn't get to see how Buchelnikov would have done if invited. 
Buchelnikov needs to show his scoring prowess against professional competition, which should happen at either the VHL or KHL level next season. If he can translate his game to the higher level, he could end up looking like a steal at 52nd overall. He wouldn't be the first Red Wings draft pick with this moniker.
Round Four, 105th Overall – Anton Johansson, D
After trading away their third-round pick for Husso, the Red Wings selected Anton Johansson with the first of their three-round four picks. Johansson is a big (6-foot-4, 179-pounds) right-shot defender who played primarily for Leksands IF at the J20 Nationell level. He shares a last name and nationality with Red Wings' 2019, 60th overall pick Albert Johansson, but there is no relation between the two. Anton is, however, related to Seattle Kraken forward Alexander Wennberg as a cousin.
Johansson moves well for his size and has a big shot that he can get off from the point. He did play four SHL games in the regular season and two playoff games this season without any points. Hopefully, he will get a more regular role for his SHL club and continue to develop. As a late (June 10) birthdate and a large frame, he has plenty of filling out to do. If he does reach the NHL with Albert, the Red Wings are going to have to figure out what to do with the name on the back of the jersey.
Round Four, 113th Overall – Amadeus Lombardi, C
Continuing the theme of older prospects, the Red Wings took overager Amadeus Lombardi at 113th overall from the Flint Firebirds of the OHL with their second fourth-round pick. He was first eligible for the 2021 draft, though he was not selected. This was likely because as an early June birthdate, he was less physically developed and he did not play anywhere last season due to the OHL shutdown.
In 2021-22 Lombardi put up 59 points in 67 games for the Firebirds and another 15 points in 19 playoff games. He helped his team defeat the Owen Sound Attack and Sault Ste. Marie Greyhounds before falling in the conference finals to the Windsor Spitfires. He finished only behind 2021 16th overall pick Brennan Othman in team scoring both in the regular season and playoffs.
Skating and transition play is where Lombardi excels. He can beat CHL-level players by skating wide around them, but can also use nifty stickhandling to evade defenders. His shot is good, but overall he needs to build strength and work on his play away from the puck. He certainly has a lot to work with and could be an interesting project for the Red Wings moving forward.
Round Four, 129th Overall – Maximilian Kilpinen, C/LW
With the third of their three fourth-round picks, the Red Wings went back to their old steady well of Swedish prospects and selected Maximilian Kilpinen, a forward out of the Orebro HK program. Kilpinen has a good frame at 6-foot-1 and played primarily at the J20 level where he registered 25 points in 27 games. Seems like he might have deserved a call-up, but it did not happen.
With strong production at the J20 level, he will be looking to prove he can do the same against men in the SHL. Kilpinen has a good shot but will need to work on changing the angle of the shot and including more deception in his game to beat professional goalies regularly.
Round Five, 137th Overall – Tnias Mathurin, D
With their fifth-round pick, the Red Wings selected big (6-foot-3, 201-pounds) left-shot defenseman, Tnias Mathurin, from the North Bay Battalion of the OHL. Like many OHL prospects, Mathurin did not play at all in 2020-21. You might think that due to his size he is just a physical defender who isn't very mobile, but that is not the case. He excels in transition and jumps into the play well.
Mathurin has a great shot and defensive game that you could see translating to the NHL. He will likely play two more seasons in the OHL and then transition to the professional ranks. The wait could be substantial, but if he continues to develop, the Red Wings could have a solid bottom pairing guy out of a late pick.
Round Seven, 201st Overall – Owen Mehlenbacher, C
With the first of their seventh-round picks, the Red Wings selected Owen Mehlenbacher from the Muskegon Lumberjacks of the USHL. The 6-foot-1 center put up a respectable 42 points in 56 regular season games and nearly a point per game in the playoffs. He finished ninth on the team in points, but he does much more than score. As a physical player, he protects the puck well down low and provides space for his teammates.
Mehlenbacher is off to the University of Wisconsin in 2022-23 where he hopes to continue to develop. With the right guidance and improvements in his skating, he could be a bottom-six NHL forward. There isn't a lot of scoring upside here, but he adds depth to an already pretty stacked prospect pool.
Round Seven, 212th Overall – Brennan Ali, C
With their second seventh-round pick, the Red Wings selected Brennan Ali who primarily played high school hockey in Connecticut during his draft season. He also saw 11 USHL games, nine with the Lincoln Stars and two with the United States National Team Development Program. At 6-foot-1 and 201-pounds, he has good size and uses it well. He skates well and has a good shot. His motor and compete level are his best traits, which projects him to be more of an energy, bottom-six type of player.
He will play at the University of Notre Dame next season. Perhaps with more coaching and time in the weight room, he can refine his game and discover more offense. It seems unlikely, but there is a decent upside with Ali. Players drafted out of high school have a long development road ahead, though his tenacity should eventually help him reach his goal.
The Off-Season
It seems that Yzerman has decided it is time to start being competitive again. He has overhauled much of the defense and added scoring up front. While this might now move the needle too much in the competitive Atlantic division, it should at least remove some of the pressure from the young players on this team. The additions and even some of the subtractions should make this team more competitive and help move the Red Wings in the direction where they are once again a competitive franchise every season, for the playoffs if not for the Stanley Cup.
Main roster: Andrew Copp (C/LW), Dominik Kubalik (LW), David Perron (LW/RW), Austin Czarnik (C), Matt Luff (RW), Ben Chiarot (D), Olli Maatta (D), Mark Pysyk (D), Robert Hagg (D), Steven Kampfer (D), Ville Husso (G)
System: Pontus Andreasson (C/RW), Jussi Olkinuora (G)
The blue line is almost completely overhauled this offseason. The only two regulars that remain are Moritz Seider and Filip Hronek. With the strong veteran presence, Seider and Hronek shouldn't have to carry as heavy a load and might unlock more offense. Chiarot should continue to provide value in peripheral leagues as he should get all the minutes he can handle. The rest of the additions will likely be depth pieces.
Up front, Copp will bring a strong two-way presence and make the Red Wings tougher to play against in general. He should be able to drive play into the offensive zone and help his teammates score a few more points. Although he may not have Artemi Panarin or Mark Scheifele to play with in Detroit, he should get a lot of minutes and the opportunity to produce at least similar results to the last two seasons.
Kubalik and Perron bring a whole lot of secondary scoring, something the Red Wings sorely lacked. The team now has a legitimate top six and opponents no longer have to shut down one line. This should dramatically improve their chances of winning on any given night. Kubalik is coming off a down season, but he should be able to rebound to near the 50-point pace he had in his first two seasons in Chicago. Perron probably won't score 26 power-play points again, but he should continue to be featured on the top unit.
The biggest addition is obviously in net, where Husso gives this team a legitimate tandem. No matter which of the two goalies they start on a given night, they have a good chance of winning with either Husso or Nedeljkovic. This season is pretty important for Nedeljkovic as he is an unrestricted free agent at its conclusion and will want to get his big payday. A good performance this season will ensure that and Husso should help make it happen.
Olkinuora gives the Red Wings depth in goal. He will help carry the load in the AHL so that the heir apparent Sebastian Cossa can acclimate to the professional game and not be pressured to play more than he needs to. Olkinuora has had strong results in both the Finnish Liiga and Russian KHL the last several seasons. At 31-years-old, he probably is who he is at this point, and similar AHL results can be expected, but there is always the chance he has more to give at the NHL level. 
Outgoing
Danny DeKeyser (D), Turner Elson (C), Sam Gagner (C), Carter Rowney (RW), Riley Barber (RW), Mitchell Stephens (C), Ryan Murphy (D), Olli Juolevi (D), Marc Staal (D), Brian Lashoff (D), Dan Renouf (D), Thomas Greiss (G), Filip Larsson (G), Magnus Hellberg (G), Kaden Fulcher (G)
DeKeyser has been a lifetime Red Wing and they may still bring him back, but the blue line is quite crowded now. If Simon Edvinsson is to be on the roster this season, DeKeyser will have to play elsewhere.
Yzerman took a shot on Olli Juolevi, but he just didn't show enough to warrant a new contract. The same can be said for Mitchell Stephens.
There was once a fair amount of hope that either Filip Larsson or Magnus Hellberg could be a serviceable goalie for the Red Wings, but time simply ran out for them to show enough to warrant another contract. After a strong USHL season in 2017-18 and NCAA season in 2018-19, Larsson regressed each of the seasons since. He will probably finish his career in Sweden unless another NHL team takes a gamble on him. After not qualifying Hellberg, the Seattle Kraken signed him to a one-year deal at league minimum
Re-Signed
Givani Smith (one-year/$750,000), Chase Pearson (one-year/$917,831), Victor Brattstrom (one-year/$750,000)
Brattstrom was drafted in 2018 by the Red Wings and spent last season in the AHL primarily with less than stellar results. He had a .894 save percentage and 3.32 goals against average in 32 games. Digging deeper, he only gave up one goal for every 1.18 expected goals according to InStat, suggesting he did much better than expected. With more games and coaching, the 6-foot-5 Swede might evolve into an NHL back-up or perhaps even 1B.
In next month's 32-in-32 Series we will be diving into updated organizational depth charts to identify the prospect risers, fallers, and projected roles for the 2022-23 campaign. 
Thanks for reading. Follow me @victornuno12 prospect goodness and Red Wings content.
LATEST RADIO & DRAFTCASTS