September 32-in-32: Toronto Maple Leafs
Nick Richard
2021-09-30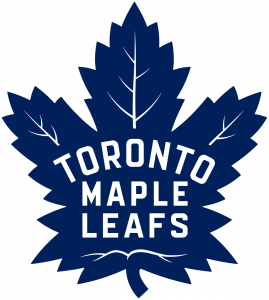 Welcome to the September 2021 edition of the DobberProspects 32-in-32 Series! This month, we will be diving into the depth of each organization, looking at their recent graduates, risers, fallers, and top 20 prospects. 
***********
Despite another bitter playoff defeat in 2020-21, the Toronto Maple Leafs are still very much in "win now" mode and they have the high-end NHL talent in place to be a contender for the foreseeable future. They did, however, lose a core piece of their roster in Zach Hyman to free agency this offseason, further illustrating how crucial it is for contending teams to draft well and maintain a steady influx of complementary talent to surround their star players with.
As a result of some less than stellar drafting prior to 2018, the Leafs haven't graduated many prospects or injected much fresh, young talent to either the AHL or NHL roster in recent years. The early returns on their draft selections since Kyle Dubas took over as general manager have been good but for the most part, it is too early to be expecting significant contributions from those players at the NHL level. That said, Rasmus Sandin appears ready to grab hold of a full-time job with the Leafs this season, Nick Robertson and Timothy Liljegren are knocking on the door, and players like Semyon-Der Arguchintsev, Mikhail Abramov, and Mac Hollowell are expected to play prominent roles for the Marlies.
Dubas and his staff have resorted to the free agent market to round out the Leafs' roster in the last few offseasons but their prospect pipeline is beginning to pay dividends and they should be able to fill some of those roles with cheap contributors on entry-level contracts in the coming years. To read more on the newest additions to Toronto's prospect pool, check out my August 32-in-32 article reviewing the Leafs' draft class and offseason additions:
The Leafs might not have an abundance of potentially elite players in their prospect ranks but the depth of their prospect pool is among the best in the league. Outside the obvious names, they have several prospects who have displayed legitimate NHL potential since being drafted and the current regime has done a good job of solidifying organizational depth.
Graduating Players
Sandin played more games in the NHL than he did in the AHL last season and after being thrust into playoff action last spring, appears primed to play his first full season in the NHL in 2021-22. He is expected to begin the season on Toronto's third pairing and will man the point on one of the Leafs' powerplay units. Sandin took over for Morgan Rielly – at least temporarily – on the top unit last season, and he could produce solid numbers if he is able to secure that role again at some point this season.
Sandin has all the tools to be a productive defenseman in the NHL. He sees the ice well and controls the point effectively with the man advantage, creating lanes to find teammates through traffic and drifting into space to unleash his heavy shot. At even strength, he drives play forward with intelligent passes from the back end and knows when to activate and join the rush to create advantageous situations for his team. There is still some room for growth in his game and if Sandin could add a bit of explosiveness to his stride while upping his overall pace, he has the potential to be an effective top-four defenseman for the Leafs.
Denis Malgin, C/W
Malgin's time with the Leafs was short-lived and appears to have come to an end. He spent the 2020-21 season on loan to Lausanne in the Swiss pro league and had a big season, leading the team with 42 points in 45 games. The Leafs extended a qualifying offer to Malgin prior to the free agent period but were unable to come to terms with the diminutive forward. He recently signed a four-year contract with ZSC in the Swiss league, effectively ending his Leafs tenure and perhaps his NHL career as well.
On The Cusp
Drafted in the first round way back in 2017, Liljegren's development has been a bit of a slow burn. He made the jump to the AHL immediately after being drafted and though the transition wasn't always a smooth one, he has shown steady progression in his time with the Marlies. Touted as a dynamic offensive defenseman in his draft year, Liljegren has grown into more of a reserved two-way rearguard since coming to North America.
While Liljegren's offensive game hasn't blossomed quite the way many expected it to, his play on the defensive side of the puck has taken great strides in the last couple of years and there is little left for him to accomplish at the AHL level. This also happens to be the first time that there is a clear path to NHL minutes for him going into the season after the Leafs made only minor depth additions on the backend this past offseason. Rasmus Sandin and Travis Dermott are expected to make up the Leafs' third pair to begin the season but Liljegren is the next man up and he will be pushing both players for minutes on Toronto's blue line. Entering his fifth professional season, the time is now for the former first-round pick to establish himself as an NHLer.
Robertson embarked on his first "full" season of professional hockey in 2020-21 but like most other things in the last couple of years, it didn't go quite according to plan. He suffered a knee injury just minutes into his first regular season appearance with the Leafs that would keep him on the shelf for close to a month. Upon his recovery, he was assigned to the AHL and recorded three goals to go along with seven assists in 14 games with the Marlies before being recalled to the Leafs for a handful of games to close out the regular season. Robertson closed out his campaign playing seven more games for the Marlies, racking up an impressive six points in the process.
He has carried his strong play through rookie camp and into the Leafs' training camp but he will have to wrestle a job away from one of the many veteran options Toronto has on the wing. Odds are that he will begin the season in the AHL but a strong showing there, coupled with an injury or two up front for the Leafs, could lead Robertson to a prominent role in the NHL as early as this season.
Risers
Topi Niemelä, D
Niemelä has had something of a meteoric rise since being drafted by the Leafs at the beginning of the third round in the 2020 NHL Draft. He had already established himself as a regular contributor for Kärpät at just 17 years of age and continued to climb their depth chart in his draft+1 season. Niemelä also starred for Finland at last year's World Junior Championships, earning Top Defenseman honors for the tournament with eight points in seven games on the way to a Bronze Medal finish.
Upon his return to Kärpät, Niemelä suffered a pair of significant injuries that caused him to miss most of the second half. Despite his poor injury luck, he showed that he is closer to being an NHL contributor than many may have initially thought heading into the 2020 draft. He has picked up right where he left off so far this season, playing big minutes for Kärpät and already has six points through six games.
Niemelä's game is built around his intelligence in all three zones. He is a proactive defender who often looks to be a step ahead of attacking forwards to take away space or close a passing lane. He is a strong puck-mover, able to shake forecheckers with his skating ability before firing a clean breakout pass, and doesn't hesitate to join the rush if he sees a lane. In the offensive zone, he manipulates coverages with good off-puck movement and creates deception on his passes to open up teammates for scoring chances. Niemelä is a well-rounded defenseman with a lot of projectable NHL traits – don't be surprised if Toronto tries to get his name on an ELC when his Liiga season wraps up.
Drafted a few picks ahead of Niemelä, Hirvonen also showed steady progression at Finland's top level and was a major contributor for the Bronze Medal winning squad at the World Juniors. He scored six goals and 15 assists in 54 games with Ässät, adding two goals and four assists through six contests at the WJC.
Hirvonen made the jump to HIFK of Liiga this season and has played well in the early going with three points in six games. His value isn't based solely on his offensive contributions, however, and he plays a responsible defensive game that complements the rest of his skillset extremely well. He is tenacious in puck pursuit and takes good angles, routinely causing turnovers and quickly turning play in a positive direction for his team. Hirvonen has a good shot, quick hands, and possesses the vision to complete difficult passes. What makes him so effective is the pace at which he processes the game and makes good decisions. He competes hard and doesn't shy away from the physical part of the game either, but he still needs to refine his skating stride to maximize his potential.
Miettinen had a stellar freshman season with St. Cloud State, tying for the team lead in scoring with 24 points in 31 games and earning the Rookie of the Year award in the NCHC. He was also named to the conference's All-Rookie Team as well as the Second All-Star Team.
Miettinen is a dangerous shooter who can beat goaltenders with a variety of shots. When given time and space, he creates deception with a heavy curl-and-drag release that he can let go from multiple points but he can also shoot it with power under pressure. Miettinen can quickly cradle hard passes to transition into a shot attempt and his one-timer is both hard and accurate. He can be an effective forechecker and his quick hands allow him to strip pucks from opposing players but he still needs to find consistency in his off-puck game. If Miettinen can continue to round out his game and diversify his offensive attack, he could grow into a secondary scoring option at the NHL level down the road.
Drafted in the fifth round of the 2020 draft, Ovchinnikov is a long-term project with a potentially big payoff. As one of the youngest players in his draft class, his production of 55 points in 54 MHL games was enough for the Leafs to take a swing on the young Russian forward. Ovchinnikov took another step forward in 2020-21, looking like a dominant force at the MHL level for much of the season and finishing with 51 points in just 40 games.
Ovchinnikov earned a limited look with his KHL squad in the second half last season but was unable to make much of an impact with so little ice time. He has earned a spot on the KHL roster to begin the 2021-22 season but has been used sparingly thus far, routinely going entire games without a single shift as the 13th forward. He just turned 19-years-old in August so even earning a spot in the KHL is impressive for a fifth-round pick. Ovchinnikov's offensive skillset is apparent; he is a strong skater who reads the game at a high level, he is a refined passer who can complete creative passes through layers, and he has the hands to make defenders look silly in one-on-one situations. In order to earn more playing time to put those skills on display, he will have to continue to add strength to his slight frame and show that he can make a positive impact when the puck isn't on his stick. Ovchinnikov is still very much a project, but he is certainly an intriguing one.
Fallers
Acquired in a deal that saw Andreas Johnsson head to New Jersey, Anderson was expected to push for a depth role with the Leafs in 2020-21. He was unable to beat out more experienced options, however, and got into just one game with the Leafs last season. Heading into the 2021-22 season, Anderson will once again be in tough to emerge with an NHL job after Toronto brought in several depth options in the offseason. No longer waiver exempt, this could be his last chance with the Leafs.
After joining the Leafs in the playoff bubble during the summer of 2020, Hollowell was expected to take a big step forward with the Marlies last season. That never really happened and the prospect clock is clicking by faster and faster for the now 23-year-old blueliner. With Topi Niemelä's emergence and the addition of Brennan Menell to the organization, Hollowell is slipping down the depth chart on the right side.
Joseph Woll, G
Woll had a difficult rookie season in the AHL and things didn't get much better for him behind a poor Marlies team in 2020-21. Last season was a strange one for everybody and Woll will have a chance to rebound this year on what should be an improved Marlies roster. He is still the top goaltending prospect in the organization and a solid showing in the AHL this season could land him back on the NHL radar sooner rather than later.
Ian Scott, G
Scott has fallen down the Leafs' prospect ranks through no real fault of his own. Since backstopping Prince Albert to a WHL Championship and earning CHL Goaltender of the Year honors in 2018-19, Scott has dealt with significant injury troubles. Hip surgery forced him to miss the entire 2019-20 season and he was only able to get into six games between the AHL and ECHL in 2020-21. To make matters worse, Scott suffered another injury in his first preseason appearance of the 2021-22 season and is expected to be out of action for an extended period of time once again. Here's hoping that Scott will eventually be able to put his injury problems in the rearview mirror and get back to realizing his potential as an NHL goaltender.
Prospect Depth Chart
This depth chart is meant to balance upside with proximity to the NHL. For example, Pavel Gogolev may be closer to pushing for NHL minutes than Matthew Knies or Nicholas Abruzzese are, but Knies and Abruzzese both have high enough ceilings to land above Gogolev on the organizational depth chart. Conversely, Semyon Der-Arguchintsev and Mikhail Abramov's combination of upside and proximity to the NHL are enough to mitigate Roni Hirvonen's advantage in overall potential for now.
| | | |
| --- | --- | --- |
| Left Wing | Center | Right Wing |
| | | |
| Nick Robertson | Semyon Der-Arguchintsev | Rodion Amirov |
| | | |
| Matthew Knies | Mikhail Abramov | Joey Anderson |
| | | |
| Nick Abruzzese | Roni Hirvonen | Ty Voit |
| | | |
| Pavel Gogolev | Alex Steeves | Ryan Tverberg |
| | | |
| Veeti Miettinen | Pontus Holmberg | Semyon Kizimov |
| | | |
| Nikolai Chebykin | Dmitri Ovchinnikov | |
| | | |
| Vladislav Kara | Joe Miller | |
| | | |
| | Wyatt Schingoethe | |
| | | |
| | Vladimir Bobylov | |
| | | |
| | |
| --- | --- |
| Left Defense | Right Defense |
| | |
| Mikko Kokkonen | Timothy Liljegren |
| | |
| Kristians Rubins | Topi Niemelä |
| | |
| Filip Král | Brennan Menell |
| | |
| Mike Koster | Mac Hollowell |
| | |
| Ryan O'Connell | Joseph Duszak |
| | |
| | William Villeneuve |
| | |
| | Axel Rindell |
| | |
| | Kalle Loponen |
| | |
| | John Fusco |
| | |
Goaltender
Joseph Woll
Erik Källgren
Ian Scott
Artur Akhtyamov
Vyacheslav Peksa
Top 20 Fantasy Prospects
Nick Robertson
Rodion Amirov
Matthew Knies
Roni Hirvonen
Semyon Der-Arguchintsev
Mikhail Abramov
Topi Niemelä
Timothy Liljegren
Alex Steeves
Nicholas Abruzzese
Pavel Gogolev
Brennan Menell
Ty Voit
Veeti Miettinen
Joseph Woll
Dmitri Ovchinnikov
Joey Anderson
Erik Källgren
Axel Rindell
Mac Hollowell
For more Leafs prospect news and insight, follow me on twitter @_NickRichard and check out the Lamenting the Leafs podcast!
LATEST RADIO & DRAFTCASTS