September 32-in-32: Vancouver Canucks
Dave Hall
2021-10-01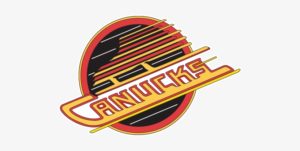 Welcome to the September 2021 edition of the DobberProspects 32-in-32 Series! This month, we will be diving into the depth of each organization, looking at their recent graduates, risers, fallers, and top 20 prospects. 
***********
It is officially October, the Province is fresh off of a typical post-summer monsoon and pre-season is in full swing. Folks, hockey is back. And for the first time in many moons, as I highlighted in last month's installment, the Canucks are set to put forward a legitimate forward group, along with a more than competent goaltending duo. The backend has it's positives, but could use some fine-tuning on the right-side. We will touch on the defense later.
With the club's two superstars finally signed and ready to go (Elias Pettersson and Quinn Hughes), the buzz surrounding the team is quite vibrant and positive. Not only did the organization bring in a string of new faces – all of which are poised to add a shiny new element to this team – but training camp has offered a healthy dose of internal competition for the remaining roster spots. While the majority of the club's openings are spoken for, there have been some interesting battles to keep close tabs on. One thing that we know for sure is that the Canucks will be blessed with endless options come opening night.
It has been quite some time since the Canucks' coaching staff were gifted multiple options upfront. Yet, this year, Head Coach Travis Green will have tons of leash when it comes to the top-nine pairings. In fact, the potential combinations are rather exciting and plentiful. Given the new offensive boost in Connor Garland, the two-way prowess of Vasily Podkolzin, combined with last year's surprise story, Nils Hoglander, there is tons of wiggle room for movement up and down. Additionally, this group consists of multiple skaters who can shift between various positions, meaning no combination is safe. Here are the names that we know that will be in the forward rotation:
Boeser – Pettersson – Miller
Pearson – Horvat – Garland
Hoglander – Dickinson – Podkolzin
Motte* – Sutter* – Open
*May not be ready for opening night.
While most anticipate Podkolzin logging third-line minutes, at least out of the gate, his recent audition has offered confidence in his ability to jump up and play a more prominent role. The same can be said for the likes of Hoglander, Tanner Pearson, and even newly acquired, Jason Dickinson – who can also be moved to the wing. If things are not working, the coaching staff can seamlessly throw each combination through a blender.
The real competition lies on the fourth line, where there is a long list of candidates who can jump up and fill that final spot – all of which have had strong training camp auditions, thus far. To add to the chaos, it is unclear whether the Canucks will have Brandon Sutter or Tyler Motte available, as both are recovering from their respective ailments. With that, the club will look to cast one to three faces from a list of hopefuls, those names being:
Matthew Highmore, Zack MacEwen, Philip Di Giuseppe, William Lockwood, Jonah Gadjovich, Nic Petan, Justin Bailey, Alex Chiasson (PTO)
William Lockwood, who we will touch on later, has looked quite strong out the gate. While he may not contribute much to the scoresheet, his pacey, high-energy game would serve as a breath of fresh air among the fourth-line. Di Giuseppe, on the other hand, brings 201 games of NHL experience and was a fantastic lowkey signing from the club. Petan, who is most known for his creative offensive nature, has shown decent throughout camp and could add another imposing offensive element to the bottom-six. Finally, Gadjovich's skating looks much improved, while Highmore and MacEwen bring their usual buzzsaw energy. The coaching staff will certainly have their hands full with this casting, and at this point, fans can choose their own path with regards to predictions.
Moving to the backend, it is safe for us to jot four names down in permanent ink, as the only big question marks lie within the combinations themselves. Travis Hamonic, who recently extended his contract, will make a decision today (Oct. 1) as to whether he will suit up for the Canucks this season. The real fun, however, begins on the third-pairing left side, where there are three names looking to find a permanent home. Those names being Olli Juelevi, Jack Rathbone, and recently acquired veteran, Brad Hunt.
Hunt, who most recently patrolled the blueline for the Minnesota Wild, has held his own throughout camp. This was expected. While he has never been a huge piece to any team's top-four, he has brought a strong presence as a very sturdy third-pairing defender with a booming shot and offensive upside.
Juolevi, on the other hand, has not done himself many favors throughout camp. In addition to him blowing up the Twitterverse with a lackluster performance at the club's annual conditioning skate, he has yet to offer many plays that have him stand out from the pack. Rather, he has been in the constant shadow of a fellow rookie (Rathbone) knocking on the door to overcome that final spot in the lineup – a spot that many had hoped Juolevi would finally embrace. While the hope of Juolevi blossoming into a top-four defender has stuck with many fans, that reality has looked to have officially faded into the wind. A rotating depth piece looks to be his new pricetag.
Without going into details, here is my predicted backend for opening night:
Hughes – Hamonic*/Schenn*
Ekman Larsson – Poolman
Rathbone – Myers

*Hamonic has until today (Oct. 1st) to opt of the season. At the time of writing this, he has yet to make his decision.
In goal, there are no shockers to be had with Thatcher Demko and Jaroslav Halak comfortably occupying the handcuff between the pipes. Although, Mikey DiPietro, who has seen just four official games since March 11th, 2020, has shown quite well during camp. His work alongside Ian Clark is beginning to shine through, and while he should enjoy a heavy workload in Abbotsford, the 6-foot netminder looks more than ready to begin his slow transition into the NHL. He is far from the goaltender that we saw give up seven goals to the San Jose Sharks some three years ago.
Demko
Halak
DiPietro*
*Comfortably knocking on the door.
Graduates
Nils Hoglander, LW
The spark plug forward forced his name onto the 2020-21 roster sheet following a tremendous training camp. While the reality of him blossoming into an NHLer was a very prominent reality, the timeline to which the jump took place certainly threw most for a loop.
Fast forward almost a full calendar year and that shock has long since passed, and now, you do not bring up a Canucks line combination without mentioning the young Swedes name. Now with a full (condensed) season under his belt – a campaign in which he posted strong 27-in-56 rookie numbers – Hoglander will be looked upon to bring continued offense and contribute as an important piece to this core forward group.
The 5-foot-9 youngster brings a refreshing mix of spunk, bite, and flashy offense to this lineup. His versatility offers the coaching staff a variety of lineup options amongst their top-nine and at this point, it's safe to consider him a full-time NHLer. Given the talent contributing to all three (top-nine) lines in Vancouver, his fantasy stock receives a nice boost.
Vasily Podkolzin, RW
The KHL is well known for misusing its young skaters – especially those with alternative plans to cross the pond – and Vancouver's 2019 10th-overall pick was no different. The past few seasons have consisted of stints in various Russian tiers, dominating the lower levels, while undergoing unsteady minutes at the top. Standard stuff.
His "big break" came during last year's KHL playoff run, where he matched his regular-season totals in 19 fewer games and led SKA with 11 points. For the record, this total now sits in a tie for first (with Vitali Kravtsov) all-time in playoff points among KHL U20 skaters. Additionally, He showcased his unique ability to perform in meaningful minutes and re-affirmed the Canucks belief in his versatile two-way game.
Unlike Hoglander, who was forced to work his way onto the roster sheet, most have the 6-foot-4 power-forward penciled in as a shoo-in for the club's middle-six. And rightly so. He brings everything you could ask for in a player, let alone a rookie. He sports a large frame, a strong work ethic, and underrated offensive prowess. He matches well with almost any version of player among the roster, and will surely be used up-and-down the lineup while offering a wide range of category options for fantasy goers. Let the Podkolzin era begin.
Jack Rathbone, LD
Taking the reigns from Quinn Hughes as the Canucks' most exciting defender is quite the tall order. Yet, Rathbone brings his own attached anticipation and is quickly confirming his previously projected upside. Following a strong two-year NCAA tenure, recording 53 points as one of Harvard's top defenders, the now 22-year-old took the leap to the pro level for the 2020-21 campaign.
In a shortened Covid season, the environment was less than ideal to make that jump, but Rathbone transitioned with utmost ease. Kickstarting his pro-career in Utica, he was instantly deployed in a spot for success, enjoying top-four minutes while naturally quarterbacking the club's powerplay. His composed demeanor, combined with his strong transitional style meshed well at the second-tier level and his nine points over eight games awarded him his first look at the National level. He scored a goal and contributed three points during his eight-game stint, and much like he did in the tier below, looked right at home.
Fast forward to this season, and Rathbone finds himself in stiff competition for the above-mentioned third-pairing job. Although, following just two pre-season matches, it's looking like that battle has dropped down to a two-man race with Rathbone leading the pack. Not only did he post two points in this year's preseason opener, but his subsequent game – although he did not even register a point – showed clear evidence of his ability to transition to the NHL on a full-time basis. As advertised, his smooth skating was on full display, he was able to outlet the puck flawlessly and his ability to react under pressure made him a clear standout.
Barring any unforeseen incidents or a sudden surge from Brad Hunt – which is possible -, Rathbone looks poised to begin the 2021-22 campaign in Vancouver. He shows all the early signs of transforming into a significant threat, and even though Quinn Hughes likely puts a slight cap on his overall upside, is well worth the risk in all deeper fantasy formats immediately. Of course, he is a must-have in all dynasty formats.
On the cusp
William Lockwood, RW
Lockwood was another fresh face to make his transition from the NCAA circuit to the pro level last season. Given his experience, it was expected that he enjoy a primarily bottom-six role in Utica, which is exactly where his inaugural year began. However, as the season progressed, and the injuries to the top club snowballed, his role on the team quickly saw a significant uptick. By the final stretch, the 23-year-old was enjoying top-six minutes, while contributing eight of his 11 points during his final 11 matches.
His hard-nosed work ethic eventually granted him his first looks in Vancouver, where he impressed the fanbase and officially put his name on the radar – at least to the common fan, who sparingly follows the prospect pool. While he did not contribute to the scoresheet, his pacey and headache brand of hockey was on full display and he quickly became a name that most wanted to see in the lineup on regular basis.
As a result of his late-year stint, he has often come up in conversations (this year) surrounding that final fourth-line opening. Although, with some of the more veteran names in the mix, the more probable scenario had him beginning the year in Abbotsford. That was until training camp. The tenacious winger has quickly forced his name back into the bottom-six conversation with a strong showing and while he may not offer significant fantasy value, he should equate to some categories for deeper formats. For now, he continues to offer strong entertainment value and a motor that runs through the roof.
Graduates (overseas)
Karel Plasek, LW
Plasek, who is fresh off of a career-best 10 point season in the Czech league, will be joining the Abbotsford Canucks for his inaugural North American campaign. While it is refreshing to see a member of the organization's draft crop dawn a Canuck – albeit their minor league affiliate – sweater, there should not be much anticipation with regards to his fantasy worth.
Over the past few seasons, he has added some much-needed weight to his frame, along with some additional puck skill to his repertoire, but overall, projects to sit as depth within the pool. He is likely to see bottom-six utilization on a forward-heavy baby Canucks squad.
Viktor Persson, RD
Persson, a 2020 7th-rounder, was scheduled to make his transition from the Swedish tour over to Kamloops for the 2020-21 season. Of course, Covid put those plans on hold, and he was forced to stick it out at home. Fast forward to today, and the young defender has made his way to Vancouver, where he has taken his first reps as a member of the organization (rookie/training camp).
As expected, he has since been assigned to the Kamloops Blazers (WHL) backend, where he will likely patrol a top-four role this year. Having him a car ride down the road brings offers significant benefits to both the organization and his development.
While it would have been nice to see him in North America immediately following his draft selection, there was some positive to his stay in Sweden. Not only did he enjoy decent numbers at both the J20 and HockeyEttan levels, with nine and six points, respectively, but he was also gifted a small stint in the SHL. Sure, it was an insignificant role, and he contributed zero points during his four-game ride, but the quick experience amongst men and higher competition offered an invaluable taste of what is expected to transition upward. He continues to be a long-term project, but certainly, one to keep eyes on at the Junior level.
With no first-round pick in this year's draft, Klimovich represents the Canucks first selection of the 2021 entry draft. Thus, creating quite the expectation for the Belarusian sniper. As I touched on in my August installment, there is much to be intrigued with on a skillset level, yet, it is important to keep expectations tempered. Given his explosive shot, progressed skating ability and shifty puck movement, it is easy to overlook his lack of experience – which caps out at the Belarusian tier-2 level.
While it is very possible that the 18-year-old earns a spot on the Abbotsford roster (he has enjoyed a strong camp, thus far), I beg this question – why rush his development? Given the organization's commitment to making the new AHL club competitive, a bottom-six role looks to be his likely landing spot. While his aggressive nature may fit the mold of an energy role, it would be beneficial for him to enjoy increased minutes, rather than sheltered.
Danila Klimovich (#88) with a strong shift here. He refuses to let this puck leave the O-zone. #canucks

– Scoring chance ✅
– Set up ✅
– Pressure on the puck carrier ✅

*Friendly match between Belarus vs Barys Nur-Sultan last week* pic.twitter.com/ji9dC3JdOc

— Dave Hall (@hall1289) August 29, 2021
Assigning him to the QMJHL, where his rights lay with Rouyn-Noranda, allows his game to acclimate to the new brand of hockey and adjust to life in North America. The team can periodically check in on his development, send over-developmental regimes, and continue to take a more hands-on approach. Additionally, his skillset should allow him to thrive, and contribute to a substantial number of goals. Coming into training camp in a calendar year with an increased bag of confidence and a boosted statistical stat-line will only benefit everyone involved.
While I certainly would not be surprised to see him earn a spot at the pro level, I do advocate for the opposite. The Canucks boast a healthy core of forwards at the moment, and incubating Klimovich's development is the more secure, albeit less exciting, approach. He brings middle-six offensive upside.
Risers
Aidan McDonough, LW
The Canucks have found strong value in the later rounds of the draft in recent years, and Aidan McDonough is no exception to that. Despite a condensed 2020-21 season, the 21-year-old (sophomore) bested his previous rookie points-per-game, finishing at a solid 0.95 clip (20 points). He notched 10 goals on the year, with six of those stemming from the man-advantage – which has undoubtedly become a staple of his game. While once considered a long-shot for NHL deployment, the sharpshooter has now jumped up the ladder and comfortably projects as a potential middle-six, special teams producer.
While he has committed to fulfilling his Junior year at Northeastern, there is a possibility of turning pro at the tail end of the 2021-22 campaign. All eyes will be on him as the organization's top NCAA talent.
Carson Focht, C
Focht is still some years away from competing, if at all, at the NHL level, but the 2020-21 season saw him take significant leaps. Much like many Junior eligible skaters in Covid times, the now 21-year-old was able to fast-track his pro transition. Additionally, thanks to a string of injuries within the organization, he received a promotion up the line-up rather swiftly.
His rookie campaign saw him skate with fellow rookie Will Lockwood and Jonah Gadjovich for a good portion of the campaign, producing 12 points, 22 penalty minutes, and 54 shots over 28 games. Given the added depth among the forward group, it's likely that he drops back to a bottom-six role for the upcoming season, but it was a solid, unsuspecting showing nonetheless. He remains a depth piece going forward.
Fallers
Linus Karlsson, C/RW
It seems counterintuitive to place an upward trending prospect under the "fallers" section, yet, here we are. Karlsson, 21, is coming off of an explosive season in the Allsvenskan League which saw him contribute 51 points through 52 games, placing him second all-time among (Allsvenskan) U22 single-season point-getters. He generated significant buzz and had most anticipating an inevitable transition to the North American game for this upcoming season.
Unfortunately, Karlsson had alternative plans. Rather than make his transition across the pond, he elected to stay in Sweden, signing a two-year deal with Skellefteå AIK of the SHL. Assuming he plays out the length of this contract, he will effectively become UFA, allowing him to commit to his team of choice. Specifically, the Canucks have until June 1st, 2022 (CapFriendly), in order to retain his rights. Despite his strong uptick, wait time and future uncertainty now place a large dent in his overall fantasy projection.
Lukas Jasek, C/RW
In recent memory, the Canucks have lost a handful of names, only to see them succeed in their subsequent landing spots. Jasek can now be added to that list. Over the course of his three-year tenure with the Utica Comets, the 24-year-old has slowly increased production year-to-year. He put an exclamation mark on this during the 2020-21 campaign, contributing 23 points over just 28 games with the Comets, blowing his previous points-per-game out of the water with a 0.82 clip. In addition to his burst of points, his overall game was taking tremendous strides, patrolling the ice in a variety of situations which included special teams. All signs were trending towards an approaching promotion.
That momentum was all for not, as Jasek took his talents overseas, signing a deal with the Pelicans (Liiga). His game has seen a continuation of said success and currently sits as the league leader in points with three goals and seven assists on his ledger. To add insult to injury, his new club has moved his game to (top-line) center, while he also leads the club's forward group in PK minutes – both areas in which the Cancuks could use going forward.
Much like Karlsson, it seems wrong to place a blossoming prospect in the "falling" section, but Lukas Jasek continues to trend towards the wall of "ones that got away".
Organizational Depth Chart
| | | |
| --- | --- | --- |
| Left Wing | Center | Right Wing |
| Aidan McDonough | Arvid Costmar | Vasili Podkolzin |
| Jonah Gadjovich | Carson Focht | Danila Klimovich |
| Nic Petan | Linus Karlsson | Will Lockwood |
| Lucas Forsell |  Connor Lockhart | Karel Plasek |
| | Dmitri Zlodeyev |  Lukas Jasek |
| |  Dmitri Zhukenov | Jack Malone |
| | Jackson Kunz | Artyom Manukyan |
| | | |
| | |
| --- | --- |
| Left Defense | Right Defense |
| Jack Rathbone | Brady Keeper |
| Olli Juolevi | Jett Woo |
|  Joni Jurmo | Viktor Persson |
| Hugo Gabrielson | Jonathan Myrenberg |
| Toni Utunen | |
| Jacob Truscott |   |
| Devante Stephens |   |
| Guillaume Brisebois |   |
Goalies
Michael DiPietro
Arturs Silovs
Aku Koskenvuo
Matthew Thiessen
Top 20 Fantasy Prospects
This section is intended to paint a picture of the Vancouver Canucks prospects whose current trajectory projects them making the most positive fantasy impact at the time that they reach the NHL. Arrival date and NHL certainty have been taken into consideration. However, a player's potential upside is the most important factor in determining this list. 
Vasily Podkolzin
Jack Rathbone
Michael DiPietro
Danila Klimovich
Aidan McDonough
Arvid Costmar
Will Lockwood
Jonah Gadjovich
Olli Juolevi
 Joni Jurmo
Jett Woo
Linus Karlsson
 Connor Lockhart

Dmitri Zlodeyev

Viktor Persson
Hugo Gabrielson
Jonathan Myrenberg
Arturs Silovs
Lucas Forsell
Toni Utunen
Thanks for reading.
Follow me @hall1289 for more Vancouver Canucks updates!
LATEST RADIO & DRAFTCASTS