September 32-in-32: Ottawa Senators
Jacob Barker
2021-09-26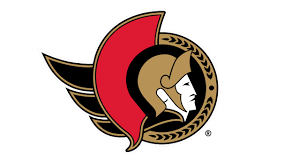 The 32-in-32 Series is an annual event here at DobberProspects! Every day in August we will be bringing you a complete breakdown of a team's Draft, and insights into their off-season movements thus far. Following this up in September, we will dive into every team's prospect depth charts with fantasy insights and implications for the
upcoming seasons. Check back often, because we plan on filling your hockey withdrawal needs all off-season long!
**********
Senators camp officially kicked off a few days ago with energy mixed with exciting optimism and eerie nervousness. On the one hand, the young Sens core seems to have taken another positive step forward, with expectations continuing to grow on developing stars like Josh Norris, Drake Batherson, and Erik Brannstrom. That said, there is one rising star that has yet to feature at camp, leading to an all too familiar feeling in many Sens fans' chest of uncertainty and fear, as Brady Tkachuk still remains in Michigan without a contract for the upcoming season.
While that is certainly the headline topic for team news at the moment, in this article I will discuss the remaining forward core and what they could look like come opening night and throughout the season. I will also break down the defensive core that continues to improve year after year, along with an interesting battle that is soon to be taking place in the crease.
The Forward Core
As much as it pains me to still be talking about this in late September, I'll start off by addressing the elephant in the room: Brady Tkachuk has not joined the team at camp due to him not signing an extension with the Sens yet. Reports have been extremely mixed on the matter, with some saying that talks are progressing well, while others, most notably brother Matthew, saying that the two sides are not particularly close.
Personally, I am still very much confident that a deal will get done prior to opening night, with the most likely outcome being an eight-year, $8 million (plus) payday for the potential future captain of the franchise. However, the Tkachuk's are notorious for holding out until they get what they believe they are worth, so if the organization does not offer a deal that Brady feels is reasonable, he isn't going to budge.
Moving on, despite General Manager Pierre Dorion's effort to acquire another piece for the top six, it looks like Chris Tierney will be forced to start as the 2C for the upcoming season. This has been a trend in the past couple of seasons, where the team expects Tierney to step into this role for a season with the expectation that he will learn to be effective for the team.
And yet, this often leads to a lack of production and sparks uncertainty within the forward group, ending with Tierney somewhere among the bottom-six after others steps up, much like Josh Norris two years ago and Colin White/Shane Pinto this past year. Although Dorion states that he is still looking to add a top-six forward for the upcoming year, if he isn't able to get it done, I would expect the likes of Shane Pinto, Colin White to fill this hole in the lineup once Tierney makes his way back down.
Some positive news surrounding training camp so far is the rise of forwards Egor Sokolov and Mark Kastelic. Both had fantastic rookie camps and have fit right in with the guys in the main camp so far, hinting at the possibility of either of them being available for some NHL action this season if called upon.
Alex Formenton is continuing his rise as well, with the potential to crack the opening night roster if he keeps up his play. The only way I see him not being in the lineup is if they look to give opportunities to guys like Tyler Ennis and Parker Kelly. Even if that is the direction the Sens go out of the gate, it won't be long until Formenton is a regular with the big club.
Concluding with some more positives, the top guys like Josh Norris, Drake Batherson, and Tim Stutzle still look like future stars for the team. Whether Tkachuk ends up signing long-term with the franchise or not, the forward core still shows tons of promise and I expect these three to continue taking another step forward in their respective developments and drive the offense for years to come.
Shane Pinto also looked unreal in Sens rookie camp, where he also sported the "C" on his jersey, which we have not seen on a Sens player in what feels like forever. I would look for him to snag an opening day roster spot if possible, but don't be surprised if the organization chooses to start him off in Belleville and allow others a first crack at the lineup.
The Back End
Although the defensive core has been a consistent issue pretty much since the departure of Erik Karlsson, it seems like they are taking a positive step forward this year. Thomas Chabot is still a fantastic puck-moving defenceman who will lead the defensive group and log heavy minutes, yet he doesn't have to feel alone in his efforts anymore. Erik Brannstrom and Victor Mete can contribute to that style of play as well, as both are comfortable on the puck and can find different ways to lead a breakout and generate offense for the team. They were even reported as getting reps as a pair with Brannstrom on the right side, a feat that many Sens fans did not think would ever be possible under the coaching of DJ Smith.
Michael Del Zotto has fit like a glove with the younger core and is expected to sit right behind Chabot in the early parts of the year, primarily as a stabilizer for the less experienced defensemen on their way up to the big league. Artem Zub and Nikita Zaitsev are expected to start the year as the right shot defensemen among the top-four, with each complimenting Chabot and MDZ well stylistically and should round out the core perfectly.
For the last two spots in the lineup, expect a battle between Mete, Brannstrom, and a few older players such as Nick Holden and Dillon Heatherington, with the spots, potentially being given depending on the strength and style of the Sens' opponents on a given night. I would ideally like to see Mete and Brannstrom play together on that bottom pairing for most of the year, with potentially some Jacob Bernard-Docker spurts as well as he also stood out at rookie camp.
One prospect who has looked quite strong at rookie camp was Lassi Thomson, a 2019 first-round selection who often flies under the radar amidst a quite talented prospect pool in the organization. Thomson had a challenging first year as a North American pro but looked confident at rookie camp and seemed to have returned to the style he likes to play – a strong, puck-moving defenseman with a cannon of a shot. Other standouts from rookie camp include Chandler Romeo and Maxence Guenette, who I thought looked quite solid in their roles and would like to see take on some more responsibility with their respective teams this upcoming season.
The Crease
Finally, let's talk about the mess that is the Senators' goaltending situation. Let me be clear, it's a pretty good mess to have, as the Sens have lots of young, talented goalies with little to determine the best of them all.
Matt Murray put on 12 (ish) pounds this offseason in an attempt to become a bigger, stronger netminder for the team. Murray got off to a rocky start with the organization, battling injuries and a bad spell to start the season. However, this year he feels confident that he will return to the often-unbeatable form that he showed in a Penguins uniform just a few years ago (sorry for the bad memories Sens fans). Barring injury, there is little doubt in my mind that Murray will be starting for the Sens on opening night this season.
There has not been much talk about Anton Forsberg to this point, but I would assume that he is the front-runner to back up Murray to start the season, given his solid performances in the eight games he played in with the franchise last season. By default, that means that Filip Gustavsson (Fili Franchise as some have tried to get going) is either going to be in the press box with the scratches, or down with the Belleville Senators to begin the year. Don't get used to that though, I would not be surprised if Gustavsson ended up getting a large number of NHL starts this year as well, especially given the uncertainty with Murray and Forsberg.
Mads Sogaard and Kevin Mandolese are likely to battle for the number two spot in Belleville should Gustavsson go down, which may be one of the most interesting battles in the Sens organization as both goalies have a very real case for deserving the AHL opportunity. Ideally, Gustavsson finds his way to the NHL and the two others can share time in Belleville, but you never know what the franchise will decide to do.
A huge riser in the organization has been Leevi Merilainen, the Finnish netminder who is set to join the Kingston Frontenacs of the OHL this season. Merilainen was a relatively unknown name prior to him being drafted 71st overall by the Sens in 2020, yet more than lived up to the hype when he posted a 0.934 save percentage in the U20 SM-Sarja this past season. Expect him to continue to develop his consistency with the Frontenacs this year, along with hopefully getting a chance to represent his home country in the World Junior Hockey Championships in Edmonton this year.
Expectations
If I am being honest, it is really challenging to predict how this Sens team is going to do this year. On the one hand, their young forward core and much more solidified defensive group could frustrate teams with their gritty style, leading to some scrappy wins and a record that could push them into the playoff race. On the other hand, the talented core is still quite young, and expecting them to compete with the best the NHL has to offer while most of them are still only in their second or third year as a full-time pro is unfair as well.
I will conclude by saying this: whether their record reflects it or not, I expect the Senators to take another step forward in their development this year. That being said, would one more year of suffering be worth it if it meant that Shane Wright gets added to this core? That's pretty much out of our control as fans, but I can't wait to see what this season has in store!
Organizational Depth Chart
| | | |
| --- | --- | --- |
| Left Wing | Center | Right Wing |
| Tim Stützle | Shane Pinto | Drake Batherson |
| Ridly Greig | Viktor Lodin | Egor Sokolov |
| Vitali Abramov | Clark Bishop | Jonathan Davidsson |
| Tyler Boucher | Mark Kastelic | Kole Sherwood |
| Roby Järventie | Jean-Christophe Beaudin | Carson Latimer |
| Alex Formenton | Parker Kelly | Luke Loheit |
| Zack Ostapchuk | Oliver Johansson | |
| Eric Engstrand | Philippe Daoust | |
| Cole Reinhardt | | |
| Angus Crookshank | | |
| Jakov Novak | | |
| | | |
| --- | --- | --- |
| Left Defence | | Right Defence |
| Erik Brännström | | Lassi Thomson |
| Jake Sanderson | | Jacob Bernard-Docker |
| Jonny Tychonick | | Maxence Guénette |
| Tyler Kleven | | Ben Roger |
| Olle Alsing | | |
| Chandler Romeo | | |
| Jonathan Aspirot | | |
| | Goalies | |
| | Filip Gustavsson | |
| | Mads Søgaard | |
| | Leevi Merilainen | |
| | Kevin Mandolese | |
Top 20 Fantasy Ranking
This section is intended to paint a picture of the Ottawa Senators' prospects whose current trajectory projects them making the most positive fantasy impact at the time that they reach the NHL. Arrival date and NHL certainty have been taken into consideration. However, a player's potential upside is the most important factor in determining this list.
Tim Stutzle

Drake Batherson

Erik Brännström

Jake Sanderson

Shane Pinto

Alex Formenton

Vitali Abramov

Jacob Bernard-Docker

Roby Järventie

Lassi Thomson

Ridly Greig

Egor Sokolov
Tyler Boucher

Zack Ostapchuk

Filip Gustavsson

Mads Søgaard

Tyler Kleven

Jonny Tychonick

Maxence Guénette

Kevin Mandolese
Thanks for reading. Follow me on @JacobMbarker12 for more Ottawa Senators updates!
LATEST RADIO & DRAFTCASTS