September 32-in-32: St. Louis Blues
Gordon Munro
2021-09-27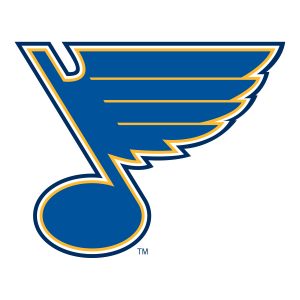 The 32-in-32 Series is an annual event here at DobberProspects! Every day in August we will be bringing you a complete breakdown of a team's Draft, and insights into their off-season movements thus far. Following this up in September, we will dive into every team's prospect depth charts with fantasy insights and implications for the
upcoming seasons. Check back often, because we plan on filling your hockey withdrawal needs all off-season long!
**********
As would be expected for a team that's consistently been a playoff fixture for most of the past decade, the St. Louis Blues don't have a high-end prospect pool. Yet, they've been able to add key players over the years through good drafting and development. Players like; Jordan Kyrou, Robert Thomas, Ivan Barbashev, Colton Parayko, and Jordan Binnington are all examples of players they've drafted in the past decade that have been able to fill spots in their current lineup. This trend will hopefully continue in the next few years as they hope to find legitimate NHL talent without having high picks.
As we touched on last month, this off-season they've been able to add some key new faces through the draft in players such as Simon Robertsson and Zachary Bolduc. Recently in a trade, they added Logan Brown, all of these players have helped stock up their prospect pool a little more. As long as they can keep finding quality NHL players in the later parts of the draft to fill out their roster, they should be able to stay competitive for years to come.
Risers
Jake Neighbours, LW
Neighbours, drafted in the first round (26th overall) in 2020, tore up the WHL during the covid-shortened 2021 season. In just 19 games, he scored nine goals and added 24 assists for 33 points. In his U-19 age category, he was tied for second in points league-wide, only trailing first place by a single point, despite playing three fewer games.
It's safe to assume that the expectation is for Neighbours to return back to the WHL this season and hopefully come close to the league leaders once again. After that, it will be up to him to prove he can make the team but so far he's definitely on the right trajectory to become a member of the Blues sooner than later.
Matt Kessel, D
Matt Kessel, a fifth-round pick in 2020, has never been a player to dominate offensively but this past year he took his game to another level. The big-bodied defenseman finished fifth overall on his team (UMass) in scoring and second amongst defensemen with 23 points in 29 games. We will see if this was a flash in the pan or if his scoring prowess is here to stay. If it is, this could help him shoot up the depth chart on a prospect pool that is shallow on the blueline.
Fallers
Klim Kostin, RW
Some may say this is harsh, but Kostin was a first-round pick in 2017 and has yet to secure a full-time spot on the Blues roster. Especially after putting up mixed results in his AHL career. He's only 22, so he should not be written off entirely but it's tough to think that Kostin will live up to the hype he once had. The clock is ticking.
After putting up mediocre results in his AHL debut season in 2019-20, Toropchenko opted to go to the KHL last year. Although putting up a higher points-per-game than in the AHL, his performance did not inspire confidence, scoring only 11 points in 45 games. Similar to Kostin, at 22 years old, he's hardly a write-off but he will need to improve his play if he wants to make the show.
Graduates
Jordan Kyrou, RW
This past season, Kyrou played his 99th career game and finally made the NHL team in a full-time role. After scoring 35 points in 55 games, and re-signing for a two-year deal that will pay him $2.8 million per season, it's safe to say that he will be a full-time NHLer.
Ville Husso, G
Similar to Kyrou, last year was his first full year in the NHL. Although his performance this past season left something to be desired, he definitely has his work cut out for him. For a team that's hopefully improved and looking to salvage their cup chances, Husso should be able to improve upon those numbers.
Perunovich failed to make his debut this past season due to needing shoulder surgery. He was already hyped to be a full-time NHLer, but now with the loss of Vince Dunn, it's very likely he could play the full 82 – barring injuries of course.
Prospect depth chart
| | | |
| --- | --- | --- |
| Left Wing | Center | Right Wing |
| Jake Neighbours  | Zachary Bolduc | Simon Robertsson |
| Nolan Stevens | Logan Brown  | Klim Kostin |
| | Dylan Peterson | Mathias Laferriere |
| | Nikita Alexandrov | Alexei Toropchenko |
| | Hugh McGing | Ivan Vorobyov |
| | Dakota Joshua | |
| | Tanner Kaspick | |
| | Keean Washkurak | |
| | | |
| --- | --- | --- |
| Left Defence | | Right Defence |
| Scott Perunovich | | Matt Kessel |
| Niko Mikkola | | Noah Beck |
| Jake Walman | | |
| Tyson Galloway | | |
| Tyler Tucker | | |
| Leo Loof | | |
| | Goalies | |
| | Colten Ellis | |
| | Joel Hofer | |
| | Will Cranley | |
| | Vadim Zherenko | |
Top 20 Fantasy Prospects
This section is intended to paint a picture of the St. Louis Blues' prospects whose current trajectory projects them making the most positive fantasy impact at the time that they reach the NHL. Arrival date and NHL certainty have been taken into consideration. However, a player's potential upside is the most important factor in determining this list.
Scott Perunovich
Klim Kostin
Simon Robertsson
Zac Bolduc
Jake Neighbours
Logan Brown
Nikita Alexandrov
Matt Kessel
Tyson Galloway
Mathias Laferriere
Dylan Peterson
Joel Hofer
Dakota Joshua
Colten Ellis
Niko Mikkola
Jake Walman
Nolan Stevens
Tyler Tucker
Jeremy Michel
Keean Washkurak
Thank you for reading.
LATEST RADIO & DRAFTCASTS