September 32-in-32: St. Louis Blues
Gordon Munro
2021-09-27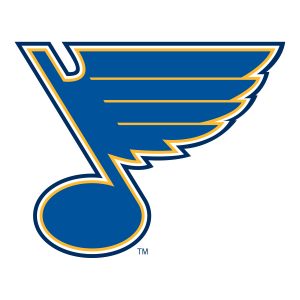 The 32-in-32 Series is an annual event here at DobberProspects! Every day in August we will be bringing you a complete breakdown of a team's Draft, and insights into their off-season movements thus far. Following this up in September, we will dive into every team's prospect depth charts with fantasy insights and implications for the
upcoming seasons. Check back often, because we plan on filling your hockey withdrawal needs all off-season long!
**********
As would be expected for a team that's consistently been a playoff fixture for most of the past decade, the St. Louis Blues don't have a high-end prospect pool. Yet, they've been able to add key players over the years through good drafting and development. Players like; Jordan Kyrou, Robert Thomas, Ivan Barbashev, Colton Parayko, and Jordan Binnington are all examples of players they've drafted in the past decade that have been able to fill spots in their current lineup. This trend will hopefully continue in the next few years as they hope to find legitimate NHL talent without having high picks.
As we touched on last month, this off-season they've been able to add some key new faces through the draft in players such as Simon Robertsson and Zachary Bolduc. Recently in a trade, they added Logan Brown, all of these players have helped stock up their prospect pool a little more. As long as they can keep finding quality NHL players in the later parts of the draft to fill out their roster, they should be able to stay competitive for years to come.
Risers
Jake Neighbours, LW
Neighbours, drafted in the first round (26th overall) in 2020, tore up the WHL during the covid-shortened 2021 season. In just 19 games, he scored nine goals and added 24 assists for 33 points. In his U-19 age category, he was tied for second in points league-wide, only trailing first place by a single point, despite playing three fewer games.
It's safe to assume that the expectation is for Neighbours to return back to the WHL this season and hopefully come close to the league leaders once again. After that, it will be up to him to prove he can make the team but so far he's definitely on the right trajectory to become a member of the Blues sooner than later.
Matt Kessel, D
Matt Kessel, a fifth-round pick in 2020, has never been a player to dominate offensively but this past year he took his game to another level. The big-bodied defenseman finished fifth overall on his team (UMass) in scoring and second amongst defensemen with 23 points in 29 games. We will see if this was a flash in the pan or if his scoring prowess is here to stay. If it is, this could help him shoot up the depth chart on a prospect pool that is shallow on the blueline.
Fallers
Klim Kostin, RW
Some may say this is harsh, but Kostin was a first-round pick in 2017 and has yet to secure a full-time spot on the Blues roster. Especially after putting up mixed results in his AHL career. He's only 22, so he should not be written off entirely but it's tough to think that Kostin will live up to the hype he once had. The clock is ticking.