September 32-in-32: Montreal Canadiens
Pablo Ruiz
2021-09-15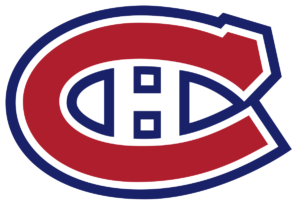 The 32-in-32 Series is an annual event here at DobberProspects! Every day in August we will be bringing you a complete breakdown of a team's Draft, and insights into their off-season movements thus far. Following this up in September, we will dive into every team's prospect depth charts with fantasy insights and implications for the
upcoming seasons. Check back often, because we plan on filling your hockey withdrawal needs all off-season long!
**********
The Canadiens lost a lot of important roster players this offseason and will count on their prospects and young players to fill the voids they left.
Graduates
Cole Caufield, RW
It's funny to think that what Caufield did at the end of the season and in the playoffs was a 'showcase', but that is exactly what it was. Caufield adapted quickly to life in the NHL and proved to be one of the Canadiens' top offensive threats through the end of the regular season, all the way through to the Canadiens' run to the final. However, this is the season Caufield officially graduates from blue-chip prospect to full-time NHLer.
An 82 game grind can be tough, especially on players coming out of the NCAA that are not accustomed to the constant travel and multiple games a week schedule. Caufield still remains an early favorite for the Calder as rookie of the year and will be given every opportunity to succeed, including top powerplay time and a spot on the first line.
Since scoring a hat-trick in his NHL debut in 2019, Poehling has seen expectations rise significantly. For that reason, people have been down on his game. When in reality, Poehling is only 22-years-old and developing nicely as a two-way third-line center. The departures of Philip Danault and Jesperi Kotkaniemi have opened an opportunity for Poehling to play in a bottom-six center role for the Canadiens this season, assuming he has a strong training camp.
Risers
Sean Farrell, LW
Farrell is the biggest riser of all Canadiens prospects following a monster 101 point season (53 games) for the Chicago Steel of the USHL. An undersized winger, Farrell will be a player to watch as he transitions into his first season at Harvard in the NCAA. The pandemic prevented him from playing for Harvard last season, which allowed him to dominate the USHL. This will be a measuring stick season for Farrell to see if last season was a mirage against weaker competition or if he can continue to produce while playing against college-level players.
Joel Teasdale, LW
After missing the entire last season due to injury, Teasdale adapted well to his first season pro. He put up 18 points in 28 games and was trusted by his coaches in every situation. He is a hard-checking player who even became a staple on the Laval Rocket penalty kill. Teasdale will be a top-six forward for the Rocket next season and because of his defensive acumen, he could be a dark horse for a call-up to the NHL.
Fallers
It may seem impossible for a player to be considered a 'faller' when he was drafted only a couple of months ago, but that is the reality for Mailloux. The OHL announced that Mailloux will be suspended indefinitely until at least January 1, 2022. At that time, he will be given an opportunity to be reinstated based on his conduct in the required counseling and mentoring he receives. Regardless, having your first-round pick sit out the first half of the year after being drafted is never a good sign.
Cam Hillis, C
It was a tough first-year pro for Hillis playing for the Laval Rocket, managing just a single point in 18 games. The lack of production is concerning considering Hillis' playmaking and offensive ability are generally his strengths. He also struggled defensively as he was often caught out of position or running around chasing the puck. These are details of his game that will mature over time as he adapts to the professional game. Hillis will have to earn his spot in the AHL as there is still a chance he will play for the ECHL affiliate Trois-Rivières.
Depth Chart
| | | |
| --- | --- | --- |
| Left Wing | Center | Right Wing |
| Joel Teasdale | Ryan Poehling | Jesse Ylönen |
| Rafael Harvey-Pinard | Jan Mysak | Alexander Gordin |
| Lukas Vejdemo | Oliver Kapanen | Joshua Roy |
| Sean Farrell | Joni Ikonen | |
| Luke Tuch | Riley Kidney | |
| Arsen Khisamutdinov | Blake Biondi  | |
| Rhett Pitlick | Xavier Simoneau | |
| Michael Pezzetta | | |
| | |
| --- | --- |
| Left Defence | Right Defence |
| Mattias Norlinder | Josh Brook |
| Jordan Harris | Logan Mailloux |
| Kaiden Guhle | Dmitri Kostenko |
| Jayden Struble | Daniil Sobolev |
| Gianni Fairbrother | |
| Jacob LeGuerrier | |
| William Trudeau | |
Goalie
Cayden Primeau 
Michael Mcniven
Jakub Dobes
Joe Vrbetic
Top-20 Fantasy Prospects
Ryan Poehling
Sean Farrell
Joel Teasdale
Thanks for reading. Follow me @ShotInTheCrest for more Montreal Canadiens updates.
LATEST RADIO & DRAFTCASTS