September 32-in-32: Edmonton Oilers
Jameson Ewasiuk
2021-09-16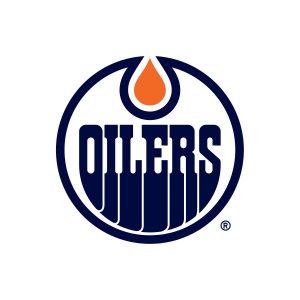 The 32-in-32 Series is an annual event here at DobberProspects! Every day in August we will be bringing you a complete breakdown of a team's Draft, and insights into their off-season movements thus far. Following this up in September, we will dive into every team's prospect depth charts with fantasy insights and implications for the
upcoming seasons. Check back often, because we plan on filling your hockey withdrawal needs all off-season long!
**********
As we discussed in last month's edition, Ken Holland made quite a few changes to the team but time will tell if these new additions actually result in a more productive squad. The forward group, on paper, has more depth but the defense might actually be weaker and the team intends to role with the Smith-Koskinen tandem yet again.
Graduates
Jesse Puljujärvi, RW
From prospect to NHLer. Last season, the highly regarded Finnish winger finally started to show his upside. Playing on a line with Connor Mcdavid for most of the season, Puljujärvi displayed the ability to be a complimentary winger on a scoring line, while also being responsible on the defensive side of the puck. He is learning how to use his size to his advantage in battles, while also learning to use his above-average skating more efficiently. Last year was a great first step but the young Fin will need to take another step forward if he hopes to remain on Edmonton's top line.
Dylan Holloway, C/LW
Edmonton's top forward prospect (if you don't count Yamamoto) had an outstanding sophomore season for the University of Wisconsin and opted to sign his entry-level contract in April.
We will dive more into Holloway a little bit later in this write-up.
Michael Kesselring, RD
In April, the Oilers signed Kesselring to an entry-level contract after just his sophomore season at Northeastern University.
Kesselring might just be Edmonton's most fascinating prospect. On paper, he is pretty pedestrian (13 points in 54 games at Northeastern) but when you see him play, you see a 6-5 right-handed defender with excellent mobility who flashes untapped offensive upside with the occasional rush up the ice. After signing, Kesselring suited up in 21 games for the Bakersfield Condors where he had a goal and two assists in 21 games.
If developed properly, the young defender could develop into a big, mobile shutdown rearguard for the Oilers, a player type the Oilers are missing after Adam Larsson left this offseason in free agency. The intriguing part will be how and if Kesselring's offensive game develops. The tools are all there and he seems to have confidence moving the puck so if that offensive light switches in his head in the future, Edmonton could have a solid two-way defender on their hands. Definitely a player to watch.
Risers
Ryan McLeod, C
Since being drafted in 2018, Ryan McLeod has been a highly regarded member of the Oilers' prospect system and he has consistently impressed when it came to Oilers' camps.
The young center has always passed the eye test but he has never been a big offensive producer, only finishing above a point-per-game once in his four-year OHL career. In 2019-2020, an AHL rookie, McLeod recorded five goals and 23 points in 56 games for the Bakersfield Condors. The numbers were respectable on a squad that struggled at times but nothing to overly get excited about.
Flash forward to last season. McLeod started the season playing Switzerland in the National League where he recorded a solid four goals and 11 points in just 15 games. From there, his offensive game flourished in the AHL where he centered one of the best lines in the league with Cooper Marody and Tyler Benson. His production spiked to the tune of 14 goals and 28 points in just 28 games. His strong play earned himself a call-up to the Oilers where he recorded one assist in 10 regular-season games and also suited up for four postseason contests. His offense has not translated to the NHL yet but he did not look out of place with his strong skating and his willingness to engage at both ends of the ice.
For this season, McLeod is one of the most likely forward prospects to make the Oilers. If he makes the team, he will likely start out as the team's fourth-line center with the potential to be the team's reliable, two-way third-line center in the future.
Carter Savoie, LW
Edmonton was pleased to see the local product fall to them in the fourth round of the 2020 NHL draft. The skilled winger was seen as an offense-only finisher with a deadly shot but below-average skating for his 5-10 stature. Additionally, there has been a lack of consistency away from the puck and on the defensive side of the ice.
It was expected that Savoie would take some time to adjust the NCAA last season after torching the AJHL the year prior to the tune of 53 goals and 99 points in just 54 games, but that was not the case. The goal-scoring winger made the most of the shortened 24 game season as he recorded 13 goals, which led his team, and 20 points, good for second on his squad. He paced NCHC freshmen in goals and shots (77) while placing second in rookie scoring behind St. Cloud State's Veeti Miettinen. He also led conference rookies in power-play goals (6) and game-winning goals (3). After all this, Savoie was named a unanimous selection to the NCHC All-rookie team.
Savoie has proven that he can produce at a higher level but expectations must still be kept in check for the young winger as he is still a bit of a project due to his lack of consistency at other areas of the game other than producing offense. If he can build on his rookie season and have an even greater impact as a sophomore, there is always the possibility that he turns pro early after this upcoming campaign.
Tyler Tullio, C
A lot of people were surprised to see Tullio fall to the fifth round of the 2020 draft but Edmonton happily picked up the talented center and, much like Savoie, it is looking like a good pick right now.
With the OHL not operating for the 2020-2021 season, Tullio opted to play in the Extraliga, the top men's league in Slovakia. The team he played for, HK 32 Liptovsky Mikulas, to put it bluntly, was bad last season. They won just six of 50 games but Tullio performed well in the 19 games as he recorded four goals and 13 points in 19 games which were good for third on his team in points-per-game.
Tullio did not play many games last season but the arrows are pointing in the right direction for a player who performed well despite having no pro experience and while dressing for a poorly performing team. This season will be very telling as to what Edmonton has in Tullio and what kind of progress he has made since being drafted as he will hopefully return to the OHL. He should be able to produce some strong numbers playing back in juniors.
Dylan Holloway, C/LW
Can a team's top forward prospect be considered a riser? Absolutely they can when they blow the roof off of the preseason expectations.
When Holloway was selected in the first round of the 2020 NHL draft, Holland received a ton of criticism for the pick. However, you would be hard-pressed to find the criticizers now after the young forward produced 11 goals and 35 points in just 23 games, while also playing a shutdown role for Canada at the World Juniors where he had a goal and an assist in six games. Holloway's 35 points were good for third on his team and his 1.52 points-per-game was second on Wisconsin, behind only highly regarded sniper Cole Caufield. Despite only playing 23 games, he was fifth in the NCAA in points and third in points-per-game. While expectations need to be kept in check, it is important to note that at even-strength, Holloway did not typically play with Cole Caulfield.
In April, Holloway opted to leave University early and sign his entry-level contract with the Oilers. He, unfortunately, has spent the time since signing the contract recovering from a thumb injury which apparently is still not fully healed. There was a chance that he would bypass the AHL and challenge for a spot on the big club the chances were probably slim and even less now that he may continue to miss time.
Going forward, Holloway's excellent skating and strong compete level should mesh well with the Oilers' forward group. The additions of Zach Hyman and Warren Foegele will make it tougher for Holloway to make the team but that's not necessarily a bad thing as he will have to truly earn his spot. That time is coming quicker than most people expected and we could see him in the NHL at least for a couple of games as early as this season.
Fallers
Cooper Marody, RW
Before we discuss Marody, let's be clear about one thing, he is not a faller due to lack of production last season. In fact, he actually had a very productive campaign for the Bakersfield Condors last year, as he had 21 goals and 36 points in 39 games. His 36 points were good for third in the AHL.
So, how is he considered a faller? While it is true that he had a great bounce-back season last year, the productive AHL producer is set to turn 25 this year and appears to have been surpassed on the prospect depth chart by younger prospects Ryan McLeod and possibly Dylan Holloway. At 25 years old and a below-average skater, Marody is unlikely to improve much more and appears to be entering "tweener" status, that is, a player that is a strong AHL producer but just cannot fully make the jump to the NHL.
Now with that being said, Marody has not necessarily been given much chance at the NHL level. During the 2018-2019 season in which he had a strong AHL rookie season, he suited up for six games for the Oilers. While he did not have an outstanding six games, he did not exactly play poorly either. His 2019-2020 campaign was filled with injury on a struggling Condors squad. Then last season, he struggled to make much of an impact at Edmonton's camp and failed to make the Oilers' taxi squad. He played well in the AHL after that but it is possible that he did not earn a call-up due to the Covid-19 restrictions and necessary quarantine from going from the United States to Canada.
So where does that leave Marody? Well, it is hard to say. On September 11th, Edmonton opted to re-sign the forward to a one-year contract. There is the potential for him to earn a bottom-six role on the squad, as there are only 10 of the 12 forward spots more or less set in stone. Of course, he is competing with Kyle Turris, Ryan McLeod, Dylan Holloway, Tyler Benson, Brendan Perlini, and Devin Shore for one of the two remaining spots. It feels like this will likely be a make-it-or-break-it season for Marody with the Oilers.
Tyler Benson, LW
See Marody above. At 23-years-old, Benson is on the verge of being passed on the depth chart by younger prospects. The Edmonton product has had three strong seasons in Bakersfield (he had 36 points like Marody last season but in 36 games) but has only been given seven games in the NHL. In those games, again like Marody, Benson did not play poorly but did not exactly stand out either.
In August, Edmonton resigned Benson to a one-year contract. It will likely be a make-it-or-break-it season for the winger but with two spots seemingly available on the Oilers' forward group, if he has a strong camp and preseason, Benson could be playing in the NHL in October.
If it was not weird enough that Edmonton drafted a 21-year-old in 2020, they drafted a 21-year-old with poor production. At his age and after putting up 15 points in 25 games as an NCAA rookie for the University of New Hampshire, Edmonton made a point to draft Engarås in the sixth round. Yes, the later rounds are a dart throw but what exactly was Edmonton thinking? Maybe they knew something we didn't?
Turns out they didn't. Engarås actually saw his production decrease as a sophomore, as he recorded 11 points in 22 games for a 0.5 points-per-game compared to 0.6 as a rookie. Maybe the decline is partially due to the crazy Covid-19 season? It is possible. It is not fair to write the player off but at this point, it seems like another one of those picks where Edmonton thinks they are the smartest team in the room.
Time will tell how this plays out but as of right now, a pick that was questionable at best when made is looking even worse a year later.
Prospect Depth Chart
| | | |
| --- | --- | --- |
| Left Wing | Center | Right Wing |
| Tyler Benson | Ryan McLeod | Kailer Yamamoto |
| Carter Savoie | Dylan Holloway | Cooper Marody |
| Maxim Beryozkin | Tyler Tullio | Seth Griffith |
| Matvei Petrov | Maxim Denezhkin | Raphaël Lavoie |
| Tim Söderlund | Aapeli Räsänen | Xavier Bourgault |
| Ostap Safin | Tomas Mazura | Jake Chiasson |
| Jeremias Lindewall | Filip Engaras | |
| | |
| --- | --- |
| Left Defense | Right Defecnce  |
| William Lagesson | Evan Bouchard |
| Philip Broberg | Filip Berglund |
| Dmitri Samorukov | Michael Kesselring |
| Markus Niemeläinen | Filip Kemp |
| Luca Münzenberger | |
Goaltender
Stuart Skinner
Ilya Konovalov
Oliver Rodrigue
Top 20 Fantasy Ranking
Dylan Holloway
Ryan McLeod
Tyler Benson
Carter Savoie
Tyler Tullio
Cooper Marody
Maxim Beryozkin
Matvei Petrov
Michael Kesselring
Jake Chiasson
***
Thanks for reading! If you like my rambling, you can check me out on Twitter @JamesonEwasiuk . To see the latest updates on all fantasy-relevant Oilers prospects check out the link below:
LATEST RADIO & DRAFTCASTS