September 32-in-32: New Jersey Devils
Hadi Kalakeche
2021-09-17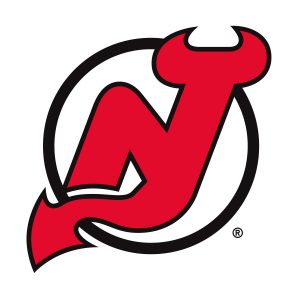 Welcome to the September 2021 edition of the DobberProspects 32-in-32 Series! This month, we will be diving into the depth of each organization, looking at their recent graduates, risers, fallers and top 20 prospects. 
**
As was detailed in last month's article, the Devils just turned a massive corner in their rebuild with the additions of Dougie Hamilton and Tomas Tatar, among others. Their offseason moves have lit a fire under their fanbase, who can now hope for a return to the playoffs while allowing just enough room to breathe for their young stars' hopes of consistent NHL ice-time. 
The additions of Luke Hughes, Chase Stillman, and Samu Salminen with their first three picks of the 2021 NHL Draft have refilled the Devils' cupboards and added one more narrative to their story by reuniting brothers Jack and Luke. In the meantime, the team and the fans get to enjoy their shiny new toy: one of the best offensive defensemen in the league.
The Devils are now looking to build off their offseason acquisitions and win some games, and much of it will rely on their youngest players' graduation to full-time NHLers. Players such as the ones below are pushing in the backs of the team's established players in hopes of participating in the Devils' return to former glory. Others are graduating from junior and looking to stand out in the AHL. Time will 
Graduating Players
Foote's 2020-2021 season saw him join the Devils near the end of the season for a six-game stint, in which he earned his first NHL goal and his first assist. The 20-year-old looked very comfortable in his role with the club, playing in limited minutes against sheltered competition.
His AHL season also helped him stand out from the rest of the prospects in the Devils' pipeline and earn a call-up, as he accumulated seven goals and 17 points over 24 professional games with the Binghamton Devils.
His lethal shot makes him a shoo-in for 20 goals if he makes it into the team's middle-six forward group, especially if he finds himself playing with one of Jack Hughes or Nico Hischier. He could very well start the 2021-2022 campaign on the Devils' roster, but should at the very least get an NHL game or two of action.
His NHL frame at 6-foot-4, 200 pounds makes his presence in the bottom-six justifiable as well, as he wins his fair share of puck battles and can keep up with the fourth-line grind. Expect to see him make a name for himself this year, although he could spend some time in the AHL and marinate some more. He's still 20 years old, and has a bunch of time to figure things out.  
Whether it's to the AHL or the NHL, Alexander Holtz should be climbing up the ladder of pro hockey this season. The 7th-overall pick of the 2020 NHL Draft had a bit of a stagnant Draft +1 season, as his production rate (18 points in 40 games) failed to improve from last year despite playing on William Eklund's wing. He still looked decent in 10 games of AHL action with Binghamton, but his three points in that span paint the picture of a player in need of an adaptation period. 
Holtz is yet another goal-scoring winger in the making that the Devils can count on this season, as he will likely start in the AHL and make his way onto the team's NHL roster by either earning a call-up due to good performances or by taking an injured player's spot. He's still 19 years of age and has so much room to grow, but his presence in the AHL last season and his entry-level contract having been inked in April makes him a prime candidate to push for a full-time spot on the Devils' roster. 
Mercer's game is very mature and composed; he thinks the game at a high level and plays between checks to find space and opportunities. It wouldn't be surprising at all to see him make the Devils' opening lineup for 2021-2022, as he can play a variety of roles and is very adaptable. He plays both special team units, using his dual-threat offense on the power-play to keep opponents guessing, while using his defensive awareness and smarts to work the penalty kill.
The 6-foot, 185-pound winger has advanced metrics that are promising so far in the QMJHL and earned 36 points in 23 games with the Chicoutimi Saguenéens in 2021. His 19 goals in 23 games represented the highest goal-scoring rate of his age group (via Pick224), and he earned them by taking a good quantity of shots from the low slot. 
He battles hard on loose pucks and is very crafty in-tight to work his way through coverage and get the puck to the front of the net. The consistency of his defensive involvements indicates that Mercer has the foundations required to play in the NHL right away; the Devils have a bunch of spots open on each wing, and the forward can play them both. If he doesn't make the cut, however, Mercer would have to return to the QMJHL for one more year, as CHL rules prevent the prospect from developing in the minors. 
Talvitie finished his NCAA stint this past season and joined the Binghamton Devils in the AHL, scoring three points in 18 games with the team. He is set to join the B-Devils full-time this upcoming season in order to bring out some more offense from him, as his point production seemed to have plateaued in college. His past three NCAA seasons have been similar in production (13, 19, and 16 points), which leads to question marks regarding his growth potential moving forward.
Nonetheless, the forward has a decent base of puck skills which allows him to play through opponents and shoot in stride. He times his skating patterns well and uses his speed intelligently to manipulate the flow of play. He could improve his playmaking to include his teammates in his attempts a bit more, but he doesn't veer into selfish territory. A lack of scanning habits is likely behind his shortcomings on that side of the game.
Risers
Clarke's stock has risen now that he has played his rookie AHL season and looked right in place on the team's top-six. The speedy winger boasts a shooting mentality and has improved his playmaking since joining the B-Devils. After a quick stint overseas with HC Nove Zamky in Slovakia during the COVID-19 lockdown, he finished his season with eight goals and 10 assists in 31 AHL games, using his speed to stretch the ice and cause trouble in coverage. His poise with the puck and his defensive habits need work, but Clarke seems to be putting some of the pieces together. His hands are some of the best in the prospect pool, as this goal from last April proves:
Clarke's 2021-2022 season should begin in the AHL, where he will continue to work on his overall game and round out any inconsistencies. He could even push for an end-of-season roster spot, especially if he builds off of his production from last year. 
Patrick Moynihan, C/RW
The 5-foot-11 forward put his name on the map during the 2020-2021 World Junior Championship, in which he was one of Team USA's most essential support players. He played on all four lines, even seeing some shifts next to the tournament scoring leader, Trevor Zegras. His two-way game is among the most advanced in the Devils' pipeline, and his engine allows his defensive responsibility to shine even brighter. Here he steals a puck in the neutral zone and feeds the trailer for a goal:
The forward also improved his point production in the NCAA, with a 17-game, 15-point season that few expected from the 2019 6th-round pick. He focused on distributing the puck more intelligently and came out of his season with more assists than goals, which he rarely accomplished in his career so far. A smart player who can occupy a variety of roles and play them with energy and intelligence.
Thompson was one of a few Devils prospects to have played an NHL game last season, as the forward earned a seven-game stint and came out of it with an assist. He still needs to build up his offensive game on the playmaking side, but his skating is decent, he can shoot the puck very well and he can keep up with plays defensively. His 6-foot frame is also a bit lanky, which makes him susceptible to losing puck battles, although working out with pro-level training staff should help out in that aspect.
Thompson's puck skills highlight his game, as he handles the puck in quick, light touches which he can pull away from stick checks at a moment's notice. His performance with the B-Devils (four points in 11 games) must improve next year if he wishes to become a staple of the main team's lineup. He should at the very least obtain some NHL playing time this upcoming season.
Fallers
Pytlik's 2020-2021 season was completely uprooted by COVID-19, as the OHL's season did not occur at all, leaving the young forward scrambling to find a league to play in. He ended up playing only four professional games, in the Czech second division and remained scoreless.
Pytlik's performance at the World Juniors revived some of the hopes of seeing him improve, as he carried the team during the exhibition rounds with eight points in four games, before earning an assist in the Czechs' only elimination game. His 6-foot-4 frame put him at a size advantage against the similar-age competition, but he seemed to struggle against men.
The forward's 2021-2022 season began with a scoreless game in Finland's top division, as he seems to be lacing up for KalPa while the OHL sorts its season out. Hopefully, this year brings more playing time for Pytlik, as the prospect cannot properly grow if he only plays four regular-season games all year.
The blueliner saw his first games of AHL action last season, earning 28 starts for the B-Devils. He struggled on the offensive side, with only six points in that span, and was inconsistent in his defensive responsibilities. His lack of vision and anticipation leads him to make costly mistakes, and he seemed easy to push around.
His puck management in the top half of the ice looked consistent enough, as he used his four-way mobility to shorten the blue line and pinch down to help his forwards keep the puck. He can also stickhandle and pass well, especially when the lanes are there. If he can learn to manipulate opponents and misdirect them, he could add a layer of offense which could be the difference between living up to his 2nd-round potential or stagnating development-wise.
Organizational Depth Chart (Combination of NHL readiness and upside)
| | | |
| --- | --- | --- |
| Left Wing | Center | Right Wing |
| Nolan Foote | Samu Salminen | Alexander Holtz |
| Arseni Gritsyuk | Tyce Thompson | Dawson Mercer |
| Nikola Pasic | Aarne Talvitie | Chase Stillman |
| Eetu Päkkilä | Patrick Moynihan | Graeme Clarke |
| | Benjamin Baumgartner | Fabian Zetterlund |
| | Jaromir Pytlik | Marian Studenic |
| | Nate Schnarr | Zakhar Bardakov |
| | | |
| | |
| --- | --- |
| Left Defense | Right Defense |
| Luke Hughes | Reilly Walsh |
| Shakir Mukhamadullin | |