September 32-In-32: New York Islanders
Mark Allan
2021-09-18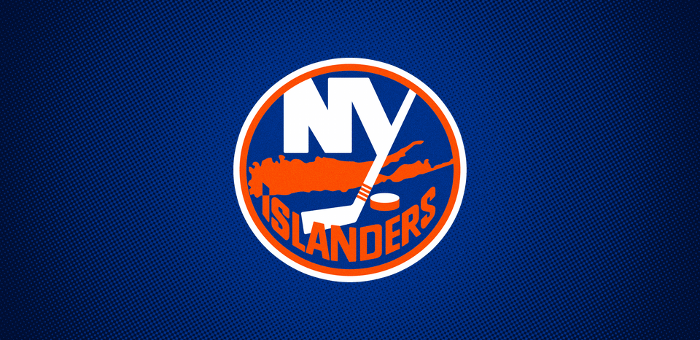 Welcome to the September 2021 edition of the DobberProspects 32-in-32 Series. This month, we are diving into the depth of each organization, looking at their recent graduates, risers, fallers and top-20 prospects. 
* * *
By adding or retaining several veterans with free-agent signings, Lou Lamoriello made it clear he wants the Islanders to at least reach the Stanley Cup final. And why not when they reached the conference final the past two seasons? That included falling just one Game Seven goal short against the eventual 2021 champion Tampa Bay Lightning. Time will tell whether the GM's machinations pay off with the Islanders' first Cup championship since 1983, which capped four consecutive triumphs.
Continuing a hectic off-season, Lamoriello re-signed goalie of the future Ilya Sorokin, wingers Anthony Beauvillier and Kyle Palmieri and C Casey Cizikas as well as adding veteran LW Zach Parise in September alone. Earlier, he re-signed stalwart blueliner Adam Pelech and grizzled defender Andy Greene as well as acquiring versatile winger Richard Panik from the Red Wings.
He was even rumored to be trying to land UFA and future Hall of Fame defenseman Zdeno Chara, drafted by the Islanders and infamously dealt with Jason Spezza to Ottawa the night before the 2001 entry draft for self-centred center Alexi Yashin.
The net result of the recent transactions is that the average of 29.3 years leaves the NYIs the fifth-oldest squad in the league. In the short term at least, there's barely any room for the organization's prospects to get promoted to the big time. Perhaps the Bridgeport Islanders will ice a competitive young team that might reverse the team's grim AHL records of the past two COVID-affected campaigns.
Editors Note: The Islanders just signed Zdeno Chara (on September 18) to a one-year deal solidifying the teams' back end, upping the teams average age, and making it harder for any other young defensemen to make the team.
Graduates
Mature-beyond-his-years blueliner Noah Dobson, 21, has yet to play a full NHL season although he's entering his third big-league campaign. With the departure of vet Nick Leddy to Detroit, the earlier trade of Devon Toews to Colorado and a career-terminating injury to Johnny Boychuk, the way is clear for Dobson to get more than his 16:24 average icetime from last year and to continue to be a PP mainstay.
But he had already graduated to the NHL, as did Sorokin with a strong rookie performance sharing the crease with Semyon Varlamov. Sorokin's 2.17 goals-against average and .918 save percentage were not surprising after seven sensational KHL seasons.
Serving an apprenticeship with C Jean-Gabriel Pageau on the third line, RW Oliver Wahlstrom made a promising 44-game NHL debut that included 12 goals as well as a goal and two assists in five playoff appearances. A gifted sniper, the 21-year-old might get a shot at moving up to the top six to replace veteran Jordan Eberle, now with the expansion Kraken.
Given how Lamoriello has stacked the deck with vets, the blueline is the only position where any other prospect has a reasonable shot at cracking the NHL roster unless injuries or unexpected slumps create opportunities. Three back-end prospects will get a good look at training camp. Please see the Risers section below.
* * *
Risers
Sebastian Aho, LD
With 25 NHL outings on his resumé, the mobile 25-year-old Swede has an edge in experience on his rivals. Besides registering two goals and four assists in those games, he's also amassed 105 points in 156 AHL appearances during three seasons. At 5-10 and 183 pounds, he's a terrific skater with great hockey sense. Although the Isles boast veterans ahead of him and he'll compete for an NHL job against two talented prospects, Aho has upside to be a top-four NHL defenseman and power-play quarterback, helped by superior playmaking skill. Just don't confuse him with the high-scoring Carolina forward of the same name.
Robin Salo, LD
The well-rounded 6-1, 187-pound Finn opened eyes with six scores and 24 helpers in 51 outings while on loan to Örebro HK in the highly competitive Swedish Hockey League. Playing a solid two-way game, Salo has good offensive instincts with the mobility and skill to help the attack. He has yet to play a game in North America, however. If he needs time to adjust, that could put him a hair behind Aho and another talented young blueliner.
Samuel Bolduc, LD
Taken 57th overall in 2019 (two years after Salo went 46th), the 6-4, 212-pound Canadian has a sizable edge over his Scandinavian rivals. The 22-year-old moves well for his size. As evidenced by him being runner-up in Bridgeport scoring with 14 points in 24 games as an AHL rookie, he has PP potential. That doesn't mean he neglects his play without the puck, although he could be more physical, especially considering his physique. He lacks Salo's international experience and Aho's three AHL campaigns, but he might turn out to be the best NHLer of the trio. This situation bears watching, beginning with the Isles' looming rookie and main training camps.
Oliver Wahlstrom, RW
A 6-2, 205-pound sniper, the Swede competes fiercely, especially with a puck on his stick. Opportunistically pouncing on opponents' miscues, Wahlstrom doesn't ignore defense but does his best work on the attack. An 11th-overall pick in 2018, he's particularly dangerous due to good size and skating, superior instincts and old-fashioned desire. His modest rookie production of 12 goals and nine assists in 44 appearances was limited due to a mere 12:23 average icetime, although he skated 1:44 per game on the PP. He's got a bright future, which would be accelerated if Trotz boldly elevates him to the top six.
Fallers
Kieffer Bellows, LW
Conventional NHL wisdom holds that power forwards take longer to develop. Take Bellows, for instance. Still only 23, the skilled 6-0, 194-pounder is strong, puckhandles well, shoots accurately and uses his strength to bulldoze to the opponent's net. He even has excellent genes inherited from dad Brian, a 485-goal man in the NHL. With all this going for him, head coach Barry Trotz gave young Bellows the first shot at a third-line opening on a strong, veteran squad. After an eight-game, three-point initiation the previous season, he threw his body around at the start of what became an aborted, 14-game, three goal follow-up. Frustrated by his inconsistent play, Trotz handed the opportunity to Wahlstrom, who made the most of it. It remains to be seen when Bellows might get another shot at making the Isles' NHL roster.
Ross Johnston, LW
A willing physical player with great size who has worked hard to fit into the Isles' responsible, team-first defensive posture, Johnston is not falling as much as slipping down the depth chart due to an influx of veteran NHL forwards on one end and talented youngsters on the other. He'll likely get most of his 2021-22 playing time in the minors, making the odd NHL appearance due to injury or a rugged opponent. He's not much of a fantasy option anyway.
* * *
Prospect Depth Chart
| | | |
| --- | --- | --- |
| Left Wing | Center | Right Wing |
| Kieffer Bellows | Otto Koivula | Oliver Wahlstrom |
| Anatoly Golyshev | Attu Räty | Simon Holmström |
| Alex Jefferies | Reece Newkirk | Ruslan Iskhakov |
| Arnaud Durandeau | Blade Jenkins | Cole Coskey |
| A.J. Greer | Cameron Berg | William Dufour |
| Alexander Ljungkrantz | Félix Bibeau |   |
| Collin Adams | Jacob Pivonka |   |
| Logan Cockerill |   |   |
| Ross Johnston |   |   |
| | |
| --- | --- |
| Left Defense | Right Defense |
| Robin Salo | Noah Dobson |
| Samuel Bolduc | Bode Wilde |
| Sebastian Aho | Grant Hutton |
| Mitchell Vande Sompel | |
| Parker Wotherspoon | |
Goaltenders
Ilya Samsonov
Tristan Lennox
Jakub Skarek
Henrik Tikkanen
* * *
Ilya Samsonov
Oliver Wahlstrom
Attu Räty
Noah Dobson
Samuel Bolduc
Robin Salo
Simon Holmström
Kieffer Bellows
Tristan Lennox
Bode Wilde
Otto Koivula
Reece Newkirk
Sebastian Aho
Jakub Skarek
Ruslan Iskhakov
Anatoli Golyshev
Mitchell Vande Sompel
Parker Wotherspoon
Blade Jenkins
Arnaud Durandeau
* * *
Feel free to check out all of the organizational profiles for other NHL teams that have been written and the ones that are still to come each day. DobberProspects should be your go-to site for information and analysis about every team's best up-and-coming players.
Mark Allen
LATEST RADIO & DRAFTCASTS