September 32-in-32: Philadelphia Flyers
Edric Joseph
2021-09-19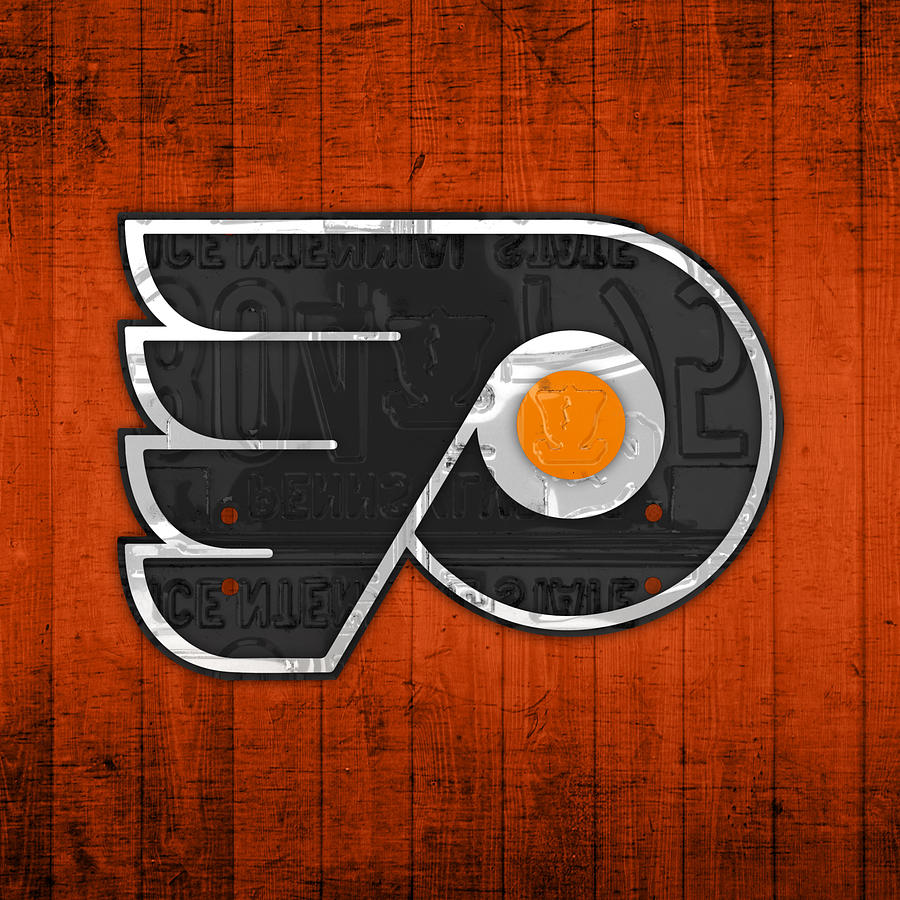 Welcome to the September 2021 edition of the DobberProspects 32-in-32 Series! This month, we will be diving into the depth of each organization, looking at their recent graduates, risers, fallers and top 20 prospects.
**********
As alluded to last month, between the team's sub-par performance along with all the roster activity, the Flyers are something of a wild card coming into this season. With a lot of uncertainty as to who gets what deployment, there is a lot of opportunity for players to move up the depth chart if not get some playing time in for the Flyers in the coming campaign.
Graduates
Cam York, D
Signed at the tail-end of last season, Cam York is expected to patrol the Phantoms blueline this year in a full-time capacity. He flourished in the NCAA at the University of Michigan and it didn't hurt his stock to captain Team USA to a gold medal at the World Juniors. barring injury should be a big part of the Flyers' future. He is not Brian Leetch, although there is a lot of Brian Leetch in how he plays the game.
Nicholas Aube-Kubel, RW/C
He mildly underachieved as a bottom-six forward, but given the team's disappointing season all around he is still expected to start the season with the Flyers. He is a sneaky good offensive threat and hustles on the forecheck as well as anyone on the team. He would do well to cut back on the avoidable penalties though. Doing so would only complement how well he can innocuously turn the tide in the way of successful breakouts and entries.
Tanner Laczynski, C
A consummate utility guy that can fit into any situation, not unlike the aforementioned Nicholas Aube-Kubel. Tanner Laczynski will be with the Phantoms full-time this year if things go as planned. More cups of coffee with the Flyers should be in the not-too-distant future for Laczynski. In the meantime, being a capable AHL player seems well within his grasp.
Brian Zanetti, LD
Zanetti will be trying his hand at competitive hockey across the pond with the Peterborough Petes of the Ontario Hockey League. There is no denying his skating stride is smooth and his passing is on point. That being said, we should have a better baseline for his offensive skills and where he is at in his trajectory at the end of the coming year against more polished competition.
Ty Murchison, LD
This fall Ty Murchison will be taking his talents to Arizona State and joining the Sun Devils Varsity Hockey program. Try as he might to offensively contribute from time to time, teams have come to expect him to be a defense-first defenseman and Arizona will likely expect more of the same. He can really disrupt what momentum opposing teams may have going for them.
After three seasons with the University of Minnesota-Duluth (UMD), each noticeably better than the last, Jackson Cates will embark upon his inaugural tenure with the Lehigh Valley Phantoms. He finished first on UMD in assists and second in overall points. He could really stand to improve his puck handling so as not to be avoidably turnover prone. Doing so would also make him more conducive to scoring opportunities that harness his effective shooting. He has a healthy work ethic regardless, and will start the season with his head on straight.
Joel Farabee, LW
If he could sustain the progress his magical first game at the start of last season, for the entire year, the whole team could retire. He had his peaks and valleys, through it all Joel Farabee announced himself as a big weapon for the Flyers going forward. It is doubtful they would have moved on from Voracek if they did not believe in Farabee as they do.
Risers
Wade Allison, RW
What is there to say about his expected uptick in production that his stats do not already tell us? Allison was terrific in many of his underlying numbers, although his high-danger chances and expected goals rates really warranted further consideration from Flyers Head Coach Alain Vigneault. He is too good to not make room for, his sharp shooting is a bonus.
Jay O'Brien, C
O'Brien's career trajectory is still on the mend, even so he really has come a long way in redeeming himself. He made the best of a less ideal situation and parlayed it into a promising first year for the Boston University Terriers. It seems he really has started to turned a corner.
Cam York, LD
Things may very much be going as hoped for York, which definitely makes him a riser. He can run the powerplay like an orchestra conductor. He has picked a good time to turn pro as he had nothing more to gain from another year playing for the University of Michigan Wolverines. His path to the main roster is unclear given the recent additions to the blueline, although he will likely make some appearances as injuries come up.
Elliot Desnoyers, LW
After a flying start, no pun intended, Desnoyers slowed down as the season progressed. Through it all, Desnoyers really gave Flyers fans reasons to get excited early on last season while suiting up for the Halifax Mooseheads. He really drives play whenever the puck is on his stick. Even when he does not, he is a player that his teammates are proud to backup as his determination is undeniable. His early-season success is hopefully more sustainable this time around.
Fallers
Rubtsov was expected to come in to the season like a house on fire and instead had a season as stimulating as a bowl of oatmeal with nothing on it. To be fair, he was coping with a wrist injury that made handling a stick difficult. It seems that if he did not have bad luck, he would have no luck at all. With new coaches in the fold and a lot of players moved elsewhere, the door of opportunity is open for him to make a better impression this time around.
Morgan Frost, C
His talent and floor are such that he can only really go up from last season. He had his moments in his 20 games with the Flyers however he enters this season on the outside looking into a full-time role with the big club. It is easy to forget or write him off as he was a first round pick back in 2017. If he did his homework and recovered from his untimely shoulder injury than he can still be a big part of the Flyers attack for years to come.
Prospect Depth Chart
| | | |
| --- | --- | --- |
| Left Wing | Center | Right Wing |
| Elliot Desnoyers | Morgan Frost | Tyson Foerster |
| Issac Ratcliffe | Jackson Cates | Wade Allison |
| Matthew Strome | Zayde Wisdom | Bobby Brink |
| Olle Lycksell | Jay O'Brien | Maksim Sushko |
| David Kase | German Rubtsov | Linus Sandin |
| | Marcus Westfalt | |
| | |
| --- | --- |
| Left Defense | Right Defense |
| Cam York | Wyatte Wylie |
| Yegor Zamula | Ronnie Attard |
| Mason Millman | Jack St. Ivany |
| Linus Hogberg | Ethan Samson |
| Emil Andrae | Mitch Eliot |
| Adam Ginning | |
| Ty Murchison | |
| Cooper Zech | |
Goaltenders
Samuel Ersson
Felix Sandstrom
Kirill Ustimenko
Ivan Fedotov
Aleksei Kolosov
Matej Tomek
**
Cam York
Wade Allison
Morgan Frost
Maksim Sushko
Elliot Desnoyers
Jackson Cates
Ronnie Attard
Noah Cates
Linus Hogberg
Issac Ratcliffe
Matthew Strome
Jay O'Brien
German Rubtsov
**
Edric Joseph
LATEST RADIO & DRAFTCASTS