September 32-in-32: Minnesota Wild
Tyson Brockelbank
2021-09-14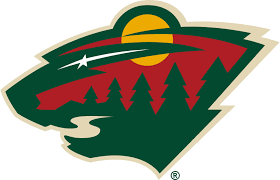 The 32-in-32 Series is an annual event here at DobberProspects! Every day in August we will be bringing you a complete breakdown of a team's Draft, and insights into their off-season movements thus far. Following this up in September, we will dive into every team's prospect depth charts with fantasy insights and implications for the
upcoming seasons. Check back often, because we plan on filling your hockey withdrawal needs all off-season long!
**********
Minnesota enters this season having embraced a "retool". The buyouts of Ryan Suter and Zach Parise by General Manager, Bill Guerin have sent a clear message – the Wild are getting younger and faster and will look to play a more skill-based brand of hockey. While the Kirill Kaprizov contract hangs over the organization, signs are good that he will be in training camp with a new deal. Minnesota remains a young up-and-coming team who should challenge for a playoff spot again.
From a fantasy perspective, Kaprizov is the obvious own. The runaway Calder winner is a dynamic play-driving force that makes Minnesota hockey fun to watch. In net, the Wild have established NHL veteran, Cam Talbot, who will look to build on a strong second half from last season. Kaapo Kähkönen looked strong throughout the first half of last year, but down the stretch was plagued by inconsistencies. A split crease makes extracting high-volume stats from this position tricky. Look for the Wild to ride whoever is playing well at the moment.
Rookie, Marco Rossi, should make his NHL debut this season after having all of last season wiped out due to Covid-19 complications. Rossi is not getting much attention as a player to make some noise in the Calder race but consider him a dark horse who, if given the right opportunity, could make some serious noise.
Graduates
Kirill Kaprizov, LW
ELECTRIC. If one were to sum up the reigning Calder winners season in a word, it would be this. Kaprizov led all rookies in goals and points, scoring 51 points in 55 games, which also led all Wild skaters. A superstar in the making that plays an exciting brand of hockey, Kaprizov is a top option for years to come.
Kähkönen stormed the NHL last year, stealing the starting job from Cam Talbot after a blistering stretch. He posted a .952 save percentage from early January to mid-February, good enough for top three in the league at the time. He cooled off down the stretch but still showed fantasy owners as well as Wild management that he has a bright future.
Nico Sturm, LW/RW

Perhaps he is a less impactful player than those listed above him but still, Sturm has carved out a role for himself on the fourth line as a high-energy player who brings some sandpaper to the lineup. Some potential value in multicat leagues but it might be a few years before that role is fully realized.
Risers
Matthew Boldy, LW
A player who has made the most of every opportunity given to him thus far. The third line is probably the perfect place for him at the current stage of his development, as the sheltered minutes allow him to fine-tune his skills even more. Boldly could eventually push his way into a top-six role but he will face quite a row of competition from the Wild pipeline.
If you haven't heard of Khusnutdinov, he is making sure you know his name this year coming out of the gates flying, scoring 4 points through his first 5 games this season playing for St. Petersburg in the KHL. This outburst was enough for him to be named rookie of the month for the entire KHL this month. Marat will look to keep this pace up and force his way onto the main roster next season.
Fallers
For a player drafted as a play-driving defenceman, Johansson has put up modest point totals through two seasons in the SHL with seven and six, respectively. Once envisioned as a potential PP specialist, Johansson's path to the NHL has become cloudy. His defensive game has some glaring holes, mainly his gap control needs serious work. Hopefully, he turns it around but the sandglass may have been flipped the other way on Johansson.
Any Goalie not named Jesper Wallstedt

This one is pretty simple, any goalie in the system has been immediately passed and lapped just for good measure. Wallstedt is the first real answer that the Wild have had in the net since, well, honestly they've probably never had a prospect like this in goal. With all due respect to Kaapo Kähkönen, it looks increasingly likely that he is a placeholder for Wallstedt.
Organizational Depth Chart
| | | |
| --- | --- | --- |
| Left Wing | Center | Right Wing |
| Matthew Boldy | Marco Rossi  | Ivan Lodnia |
| Adam Beckman | Marat Khusnutdinov | Pavel Novak |
| Vladislav Firstov | Alexander Khovanov | Mitchell Chaffee |
| | Jack McBain  | Brandon Duhaime |
| | Damien Giroux | Nick Swaney |
| | Mason Shaw | |
| | Caedan Bankier | |
| | Josh Pillar | |
| | Nikita Nesterenko | |
| | Sam Hentges | |
| | Matvei Guskov | |
| | |
| --- | --- |
| Left Defence | Right Defence |
| Carson Lambos  | Calen Addison |
| Jack Peart | Simon Johansson |
| Marshall Warren | Filip Johansson |
| Dameon Hunt  | Kyle Masters |
| Ryan O'Rourke | |
| Fedor Gordeev | |
| Nate Benoit | |
Goalies
Jesper Wallstedt 
Hunter Jones
Déreck Baribeau
Top 20 Prospects
1. Marco Rossi
2. Jesper Wallstedt
3. Calen Addison
4. Matthew Boldy
5. Adam Beckman
6. Marat Khusnutdinov
7. Carson Lambos
8. Alexander Khovanov
9. Ryan O'Rourke
10. Jack Peart
11. Connor Dewar
12. Will Bitten
13. Damien Giroux
14. Vladislav Firstov
15. Ivan Lodnia
16. Jack McBain
17. Fillip Johansson
18. Simon Johansson
19. Pavel Novák
20. Hunter Jones
Thanks for reading! Follow me on Twitter @TBrockelbank for more Minnesota Wild updates.
LATEST RADIO & DRAFTCASTS