August 32-in-32 Series: Anaheim Ducks
Dave Hall
2021-08-02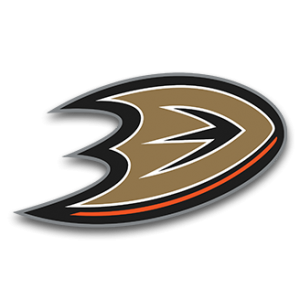 The 32-in-32 Series is an annual event here at DobberProspects! Every day in August we will be bringing you a complete breakdown of a team's draft and insights into their off-season movements thus far. Following this up, the September 32-in-32 Series will dive into every team's prospect depth charts with fantasy insights and implications for the upcoming seasons. Check back often, because we plan on filling your hockey withdrawal needs until the season begins!
******************
The youth movement has taken full flight (no pun intended) in Anaheim, and 2021-22 should see a continuation of that, and then some. As a result, we can expect somewhat of a quiet off-season for the Ducks and their head office. While it's encouraging to see a list of young talent make their debut, it can also be a painstaking process for fans, and fantasy goers alike. Luckily, the Ducks sport some of the more intriguing and entertaining young prospects in the game. With elite-level talents such as Trevor Zegras and Jamie Drysdale taking strong strides, to mid-tiered youngsters such as Isaac Lundestrom, there is a positive to watching your team win just 17, out of a possible 56 games throughout the season.
In addition, the club finally saw one of their more polished prospects take that next leap in his game, that being Max Comtois. After two subpar seasons, struggling to find results through sheltered minutes, the heavy set power-forward led the team in goals, points and sat at the top in most peripheral statistics such as hits (93) and PIMS (40).
All-in-all, the Ducks are primed to stay the course, allow their young players to grow as a group, and remain rather vanilla this off-season as they continue to grow within.
Draft Recap
Given the overall talent level among this year's draft crop, falling back one spot from second to third was rather inconsequential (Seattle Kraken moved up). Unlike years in the past, the general consensus had any pick in the top-10 to be rather comparative, thus, there was no panic selecting third.
Round One, 3rd Overall – Mason MacTavish, C
With Ryan Getzlaf inching closer to retirement, the Ducks are in search of a replacement power-forward. Queue the 207-pound, Mason MacTavish. The current Peterborough Pete brings an NHL-ready frame and backs that up with a killer instinct. He plays the game in all three zones and is not afraid to go to the dirty areas to get his prize. To add to an already imposing skillset, he holds one of the best shots in the class. Not only does he get it off with extreme velocity, but he is also able to strike from any angle. Whether it's goaltender or defenders, he poses a strong threat when on the ice.
With no OHL season, MacTavish took his talents overseas, where he competed amongst men in the Swiss League. He compiled nine goals (11 points) over 13 games, with additional seven points in a four-game playoff bout. While the competition may not compare to other men's leagues such as the SHL or Liiga, the success he saw at a young age should be noted. Upon his return to North America, he contributed to a powerhouse U18 Canadian team, skating alongside future rockstar Connor Bedard, chipping in 11 points himself, and taking home a Gold Medal.
MacTavish brings an intriguing versatility to his game, which will allow the coaching staff to move him up and down the lineup. Whether it's on the third-line banging his body around, or in the top-six contributing points, there is a spot for him. The Ducks drafted a good one.
Round Two, 34th Overall – Ollen Zellweger, LHD
Zellweger is just days from the cutoff that would see him fall to the 2022 entry-draft, which may have something to do with him slipping to the second round. The Alberta native shows promise in many aspects and is considered an above-average mover. He shows great skating ability, and refuses to sit around and stay stagnant – he is a busy body. He wins the majority of his foot rases, and despite standing 5-foot-10, manages to choke out opposing offenders. He creates clean passes and carries a cannon for a shot. As an added benefit, the lefthand shot can play on both sides of the ice, which is considered a unique art form amongst defenders.
Zellweger bested his 12-in-56 WHL rookie season, with an impressive 13-in-11 sophomore stint (cut short due to the Covid shutdown). Furthermore, he enjoyed a strong (2021) U18 tournament, where he finished with eight points and tied for the most points by a defender. Given that he has yet to turn 18 (September), the young defender has ample time to grow, and given his year-to-year trajectory, has all of the potential to develop into a nice piece to the club's six-man roation.
Considered a few seasons away from even seeing a sniff at the NHL level, the Ducks add another solid, mobile defender to their list of rearguard depth.
Round Three, 66th Overall – Sasha Pastujov, LW
Slipping to the third round was a bit of a surprise, as many had him pegged as a second, or in some cases, a first-round talent. Pastujov is a prominent producer and can create offense in a variety of fashions. It's hard to pinpoint his exact bread and butter. While he can find his teammates with pinpoint accuracy, his ability to finish plays is second to none. He has a tremendous release and a nose for the back of the net.
His general knock, and the likely reason for his drop, is in the skating department. This is an issue that arises with many of this year's draft crop, and certainly something that can be overcome with a strong program and skating regime. As far as value is concerned, this may be classified as one of the strongest in the third round.
Round Three, 76th Overall – Tyson Hinds, LHD
The club traded up to select Hinds, a dependable rearguard from the QMJHL. After taking a mobile, high upside defender earlier in the draft (Zellweger), Hinds is the insurance pick who projects to be a safeguard, complementary piece to the bottom pairings. He's considered a decent skater but does not project high upside.
Hinds, who began the 2020-21 campaign with the Shawinigan Cataracts, was dealt midway through the season to the Oceanic, where his year took a turn for the better. He enjoyed increased minutes, further responsibility, and capped off the year with six goals and 15 points in 23 games in Rimouski.
Do not expect this every night, but every once in a while it all comes together:
Round Four, 98th Overall – Josh Lopina, C
The Ducks hope to catch a bit of late-blooming upside with their fourth-round selection. Lopina, an overage selection, enjoyed a respectable – to say the least – freshman year with UMASS. 
While his 23 points are something they will look at with high regard, it was his work at the other end that likely peaked the club's interest. He was one of Hockey East's top producers in blocked shots, was a catalyst in the face-off circle, top-10 in plus/minus (+21) Nationwide, and ultimately played a large role in competing, and eventually winning, a National Championship. His efforts granted him Hockey East Rookie of the Year.
The realistic goal would be for Lapina to translate into a responsible bottom-six forward. Although, at the moment should be considered a depth piece as he continues to develop his game at the NCAA level.
Round Five, 130th Overall – Sean Tschigerl, LW
Tschigerl portrays all of the qualities you'd expect from a Western League pest. Leading both his Calgary Hitmen and all U18 skaters in goals (13), the Alberta native enjoyed his first point-per-game season as a WHL sophomore (21 points). 
While there is definite offensive intrigue, a good portion of his hype stems from his work ethic. He brings a strong, powerful presence and is relentless on the play. He hits, he forechecks, he kills penalties – he's your dream third-line player.
While he's likely to see out his fourth season on WHL, his game has "pro" written all over it. At the very least, the strong depth should come with his future.
Round Five, 148th Overall – Gage Alexander, G
With two very strong goaltenders in the Ducks pipeline, any taken in these next few drafts are pure depth pieces and insurance for trade purposes. Gage Alexander is no different. With two very low utilized seasons in the WHL, it's hard to get a strong gauge on where his potential could lead him. Standing 6-foot-7, he brings incredible size, which can directly affect his game both positively and negatively.
In 16 official starts  (over two seasons) with the Winnipeg Ice, he sports a 7-4-1 record, 2.97 save percentage, along with a single shutout on his ledger. Six of his seven wins came in the 2020-21 season, where he started in nine games. He will return to the "dub" to continue strides towards becoming a pro within the Anaheim organization.
Round Six, 162nd Overall – Kyle Kukkonen, F
Kukkonen began the 2020-21 season in High School, where he enjoyed a dominant season with 74 points over just 23 games. As he transitioned to the NAHL, he continued that success with 16 points in 19 games. He is slated to join Michigan Tech for his Freshman season at the Collegiate tier next season, at which point, a better feel for his long-term potential can be assessed.
Kukkonen brings a highly offensive game and boasts tremendously soft hands. Of course, his skills are quite raw and will require some time to develop. However, much like most at this point in the draft, the goal is upside, and he certainly brings it.
Offseason Moves
As previously mentioned, the Ducks have remained quiet during the off-season. Content with their strong wave of young talent, there has not been a strong push to sign free agents or bring in additional players via trade. The rebuild will continue, and the hope is that the club grows within to create a playoff-worthy team.
The big "signing" of the off-season (thus far) has been re-upping their tenured captain, Ryan Getzlaf. Now 36, the two-time Olympic Gold Medalist signed a one-year, 4.5 million (3M cap hit) dollar deal. This allows him to continue his role as a strong locker room presence, as he teaches a line-up of forwards how to be a pro.
Incoming: Brogan Rafferty, Greg Pateryn, Daniel O'Regan, Buddy Robinson
Outgoing: Ryan Miller (retired), Chase De Leo, Andy Welinski, Andrew Agozzino, David Backes, Carter Rowney, Danton Heinen, Andrew Poturalski, Haydn Fleury (Seattle Expansion)
Re-Upped Players: Ryan Getzlaf, Alexander Volkov, Sam Carrick, Trevor Carrick, Vinni Lettieri
******
Stay tuned for the September edition, where we break down the organization's prospect depth and future outlook.
LATEST RADIO & DRAFTCASTS