August 32-in-32: Arizona Coyotes
Keith Duggan
2021-08-01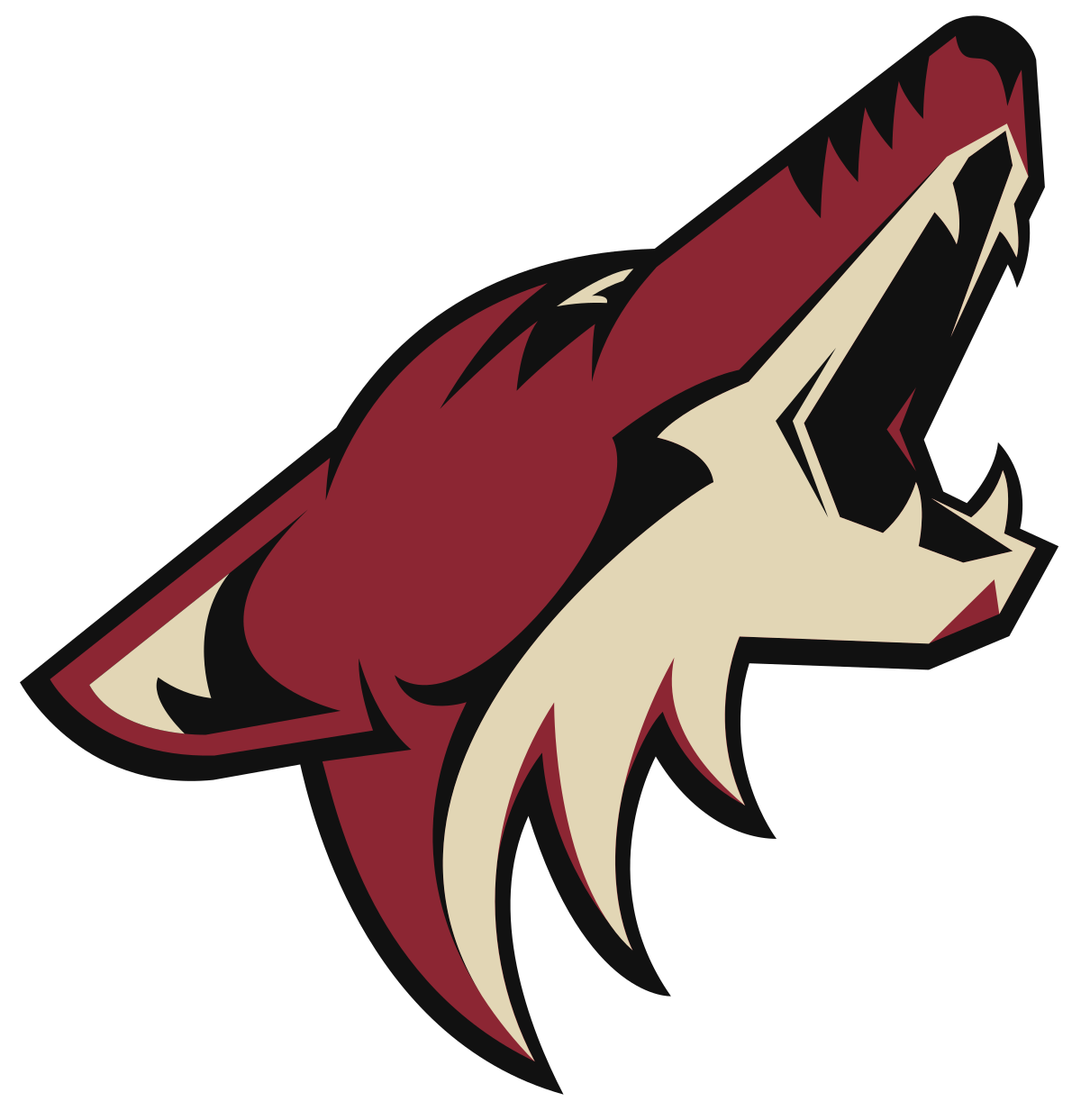 The (now) 32-in-32 Offseason Series is an annual event here at DobberProspects! Every day in August we will be bringing you a complete breakdown of a team's draft and insights into their off-season movements thus far. Following this up, the September 32-in-32 Series will dive into every team's prospect depth charts with fantasy insights and implications for the upcoming seasons. Check back often, because we plan on filling your hockey withdrawal needs until the season begins!
32 in 32: Arizona Coyotes
The Coyotes have been bad to okay for a while now. So, deciding it was time to blow things up and go for a rebuild wasn't a crazy idea. Still, I must admit it was shocking to see the way GM Bill Armstrong went about completely dismantling the roster, adding a huge bounty of draft picks. As of this writing, the Coyotes have two first-round and FIVE second-round picks in 2022. Armstrong took on some expensive contracts to add those draft picks but a lot of those expire after this coming season, and he might be able to deal those veterans at the trade deadline to add more assets. I don't think Armstrong's done either with Phil Kessel almost a guarantee to be traded and basically Jakob Chychrun as the only untouchable on the roster. Who knows, maybe Armstrong will be able to complete his diabolical mission of owning every second-round pick in 2022.
While this is exciting for someone who covers the Coyotes for DobberProspects, most of these trades have been rough for fans of the team. Seeing popular captain Oliver Ekman-Larsson, Conor Garland and No. 1 goalie Darcy Kuemper gone is a tough pill to swallow. Arizona had trouble selling tickets as it was, and this won't help. I give Armstrong and the ownership credit though for a brave move that should pay off in the long-term.  With two strong drafts on the way, the Coyotes are frontrunners to win the Shane Wright sweepstakes in 2022 and Conor Bedard for 2023. I don't think it's outlandish to think that Arizona could post the worst record in the salary cap era.
Arizona originally did not have a first-round pick in 2021 due to the old management team violating draft scouting rules. With the rebuild on though, Armstrong was determined to add more picks. The blockbuster deal that saw OEL and Garland head to Vancouver netted them a first-round pick, ninth overall. Also taking on Andrew Ladd and his terrible contract, Arizona added a second-round selection from the Islanders. This added to their own along with one they picked up in the Derek Stepan trade earlier last season giving them three second-round picks. They also swapped a 2022 seventh-round selection to pick up a seventh this year. That gave Arizona nine picks in 2021.
Coyotes Draft Recap
Round 1: #9 overall, Dylan Guenther, RW
The Edmonton Oil Kings forward was universally listed as a top-10 pick going into the draft with some analysts, including The Athletic's Corey Pronman ranking him as high as No. 2. Guenther had 12 goals and 24 points in 12 games of a COVID-abbreviated 2020-21 WHL season. This after he had 59 points in 58 games during his 2019-20 season as a 16-year-old. The Coyotes had familiarity with Guenther, as new scout Randy Hansch was GM of the Oil Kings when they drafted him first overall at the 2018 WHL bantam draft after he led the CSSHL U-15 division with 56 goals and 103 points in 30 games.
Guenther is a well-rounded forward who can skate, score and make plays at an NHL level pace. He has excellent skill level, making plays through seams while also having the shot to score from a distance. He also works hard off the puck, forcing turnovers and playing in traffic, even though Guenther isn't overly physical. He projects as a top-six forward who should put up some decent point totals.
With Armstrong as GM, I don't feel the Coyotes will rush Guenther like management in the past probably would have, even though he has the skill to make the team now. So, we most likely will not see Guenther in a Coyotes sweater for a few years.
Round 2: #37 overall, Josh Doan, RW
The consensus after the draft was Arizona grabbed Josh Doan, son of Coyotes legend Shane, a little high. It sure was a cool sight and story to see Josh picked.
The Coyotes though insisted this was no marketing ploy.
"I think if it was a favor it would have been done last year" said director of amateur scouting Darryl Plandowski. "In the end, we just said 'Josh is too good to pass up."
Doan is a classic late bloomer. He went undrafted in 2020 after Doan played limited minutes and didn't put up many points for the Chicago Steel. It was a different story last season though, as he was one of the Steel's and USHL's best players, exploding for 31 goals and 70 points. That was good for third in USHL scoring. Josh plays very similar to his dad: he displays good offensive creativity, generating chances for himself and others. He works hard, goes to the to the net, wins battles along the boards and is solid defensively. The biggest drawback is his skating, but Shane wasn't a great skater either and it didn't hold him back. He'll stay close to home this coming year, playing for Arizona State University.
Round 2: #43 overall, Ilya Fedotov, LW
Fedotov is a strong skater with a very high skill level. He's dangerous off the rush with his speed and reach, regularly getting around defenders. Fedotov's toolkit look top-two rounds, but he did it in a lower level of competition (MHL) without ever playing internationally. He also didn't post huge numbers, 18 goals and 38 points in 54 games, but Fedotov played on a deep junior team. He's set to play in the MHL again this year but hopefully we get to see him with Russia at the WJC.
Round 2: #60 overall, Janis Jerome Moser, D
The last of Arizona's three second-rounders was a double overager, this being the last year of draft eligibility. He was captain of EHC Biel-Bienne as a 20-year-old, being named to the NL Media Swiss All-Star Team. Moser set career highs is games, goals and assists last year with 9-21-30 in 48 games. He played for Switzerland at 2021 World Championship, posting two assists in seven games. The Coyotes scouted Moser heavily last season and feel at his age (21 now) he's close to making the NHL soon. He's not flashy but is just an intelligent and efficient defenseman who more times than not makes the right play on the ice.
Round 4: #107 overall, Emil Martinsen Lilleberg, D
Lilleberg probably first got on the Coyotes radar after seeing him play with prospect Cam Crotty in his brief stint in Norway. The 20-year-old Norwegian has played the last three years in his home country, primarily in the Eliteserien, the top league in Norway. Lilleberg was named top rookie in the Eliteserien after the 2018-19 season and captained Team Norway at the WJC (Division 1A) for the 2020 tournament. Represented Norway at the 2021 World Championship, putting up one goal in six games. He has good size (6-2, 207 lbs), plays physical and is a decent skater but doesn't seem to be overly skilled. Lilleberg will play this coming campaign in the SHL with IK Oskarshamn, so it will be good to see him go up against tougher competition.
Round 4: #122 overall, Rasmus Korhonen, G
Ranked seventh among European goalies by NHL Central Scouting, Korhonen played most of last year in Finland's U20 league. He had a .908 SV% in 17 games and saw two contests in the Liiga, where Korhonen had a .800 SV% in relief appearances. He had a .934 SV% in nine games before being recalled though. Korhonen is 6-5, moves well for that size and is efficient in his net. His dad was a pro goalie himself and now is one of the most highly regarded goalie coaches in Finland. This is a long-term prospect for Arizona. He will start this coming season for Hermes in the Mestis, Finland's Tier-II league.
Round 5: #139 overall, Manix Landry, C
Was born in Salt Lake City but moved to Switzerland while he was a baby and learned to play hockey there. When he looked to have a future in hockey, his family moved to Quebec. Landry has played the last three years for Gatineau of the QMJHL, where he captained the team last season. He's never put-up big numbers, with last year being his best, 10 goals and 23 points in 29 games. Landry plays with a lot of energy though, aggressively forechecking, backchecking and attacking with energy. His potential looks to be a bottom-six forward who kills penalties and provides energy to his team. Could be a sleeper.
Round 6: #171 overall, Cal Thomas, D
Thomas spent time with three different teams last year, spending most of the campaign with his hometown high school club of Maple Grove High in Minnesota. He put up some good point totals with five goals and 26 points in 23 games. Thomas is a mobile defenseman who will play for University of Vermont in 2022-23. He'll play in the USHL this year, probably for Sioux Falls where Thomas appeared in 9 games last season.
Round 7: #223 overall, Sam Lipkin, LW
Lipkin was a teammate of Doan with the Chicago Steel last year and much like Josh in 2019-20, he saw limited minutes. His numbers weren't great, three goals and 11 points in 30 games. The Coyotes never came out and said it but I'm guessing they hope Lipkin follows the same trajectory as Doan and explodes this season for Chicago while receiving more playing time and responsibility. He's big (6-3, 196 lbs), has decent skill and plays hard, very similar to Doan.  He'll suit up for the Steel this year before heading to Quinnipiac University in 2022-23.
Draft recap
The Guenther pick was a slam dunk and I believe he's a future top-six winger in the NHL. With the Coyotes rebuilding, he's a big piece of the puzzle and is a must add in dynasty fantasy leagues. The other eight selections I'm not so sold on. Doan, Fedotov and Landry look like maybe's and could be worth late round selections in dynasty leagues but as of right now don't have high ceilings.
OFFSEASON MOVES
Incoming: Andrew Ladd, Josef Korenar, Shayne Gostisbehere, Antoine Roussel, Jay Beagle, Loui Eriksson, Bokondji Imama, Cole Hults, Anton Stralman, Vladislav Kolyachonok, Liam O'Brien, Ryan Dzingel, Connor Timmins, Dmitrij Jaskin, Carter Hutton, Vladislav Provolnev, Karel Vejmelka, Andre Tourigny (coach)
Outgoing: Adin Hill, Conor Garland, Oliver Ekman-Larsson, Tyler Pitlick, Brayden Burke, Tyler Steenbergen, Derick Brassard, Michael Chaput, Jason Demers, Alex Goligoski, Aaron Ness, Jordan Oesterle, Emil Pettersson, Antti Raanta, Michael Bunting, Jordan Gross, Frederik Gauthier, John Hayden, Dryden Hunt, Nate Sucese, Darcy Kuemper, Lane Pederson, Rick Tocchet
Retired: Niklas Hjalmarsson
As I wrote earlier, it's been a crazy offseason. The Coyotes currently only have nine regulars returning from last season. And, once again I don't think Armstrong is done yet. As of right now the Coyotes top goalies are Carter Hutton and Josef Korenar. I know they are trying to tank for a rebuild but things could get ugly…like real ugly, so they have more pieces to add for sure.
Obviously with that many incoming and outcoming players the Coyotes are going to look totally different for 2021-22. I'm not sure how many prospects are going to play with the team this year as Armstrong is all about development and having them in a losing environment isn't ideal. Kyle Capobianco is running out of chances and should get a long look this season but at the same time I think Arizona is looking to trade him. Conor Timmins will definitely be in the top-four and I think Victor Söderström has an outside chance but another year in the AHL won't hurt especially since Arizona will be bad. Last year showed Barrett Hayton needs more development time so I think he'll spend 2021-22 in Tucson again. Jan Jenik will see some time with Arizona but same as Hayton I believe he spends most of the year in the AHL. Matias Maccelli will most definitely start and most likely stay in Tucson throughout the year.
The do have a couple dark horses from the KHL who could make a mark on Arizona. Dmitrij Jaskin will return to the NHL after two years of dominating the KHL with Dynamo Moscow. Jaskin led the KHL in goals last season and was MVP in 2019-20. While he didn't show a ton of offense with St. Louis/ Washington before playing in Russia, the Coyotes believe Jaskin has made huge strides in his game. Also, they believe Vladislav Provolnev was an under the radar signing after a strong year in the KHL.
Bokondji Imama has a chance of making the fourth line. Armstrong loves size and toughness in the lineup and Imama checks both those boxes. His game has come a long way the last few years.
Thanks for reading and stay safe out there. Feel free to follow me on Twitter
LATEST RADIO & DRAFTCASTS