December 31-in-31: Nashville Predators
Nicholas Kawka
2020-12-17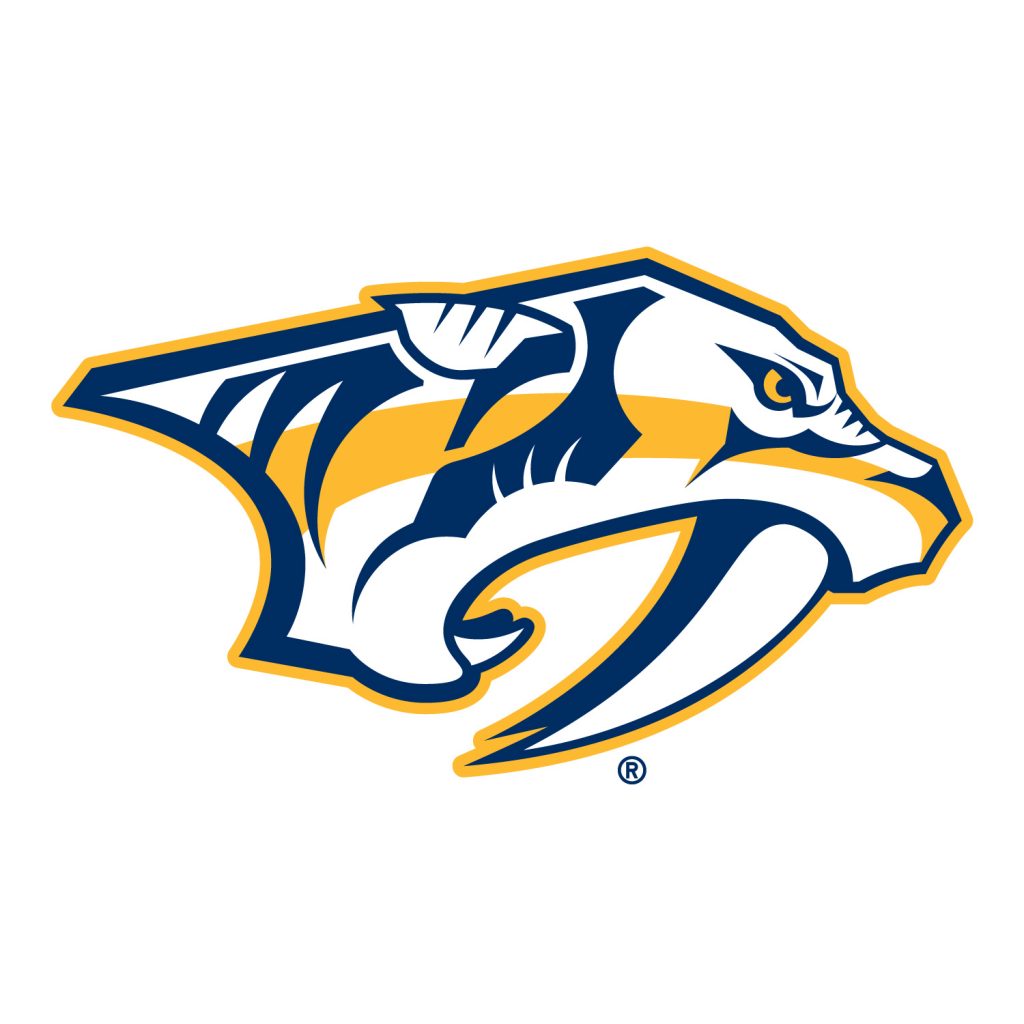 With the Stanley Cup window still in sight, the Predators had high hopes for the 2019-20 season. The addition of Matt Duchene to the offence, the increased role of Juuse Saros in the crease and Dante Fabbro graduating to the pro game appeared to be major steps forward toward another strong campaign in the music city. Unfortunately, what resulted was uncharacteristic defensive play, eye-opening goals against numbers, a coach being fired and more of a two steps back rather than a two steps forward result. A significant injury to Viktor Arvidsson was just salt in the wound in a season where the Predators appeared to lose their identity and were looking for answers. The steady play of Norris Trophy-winning Roman Josi along with a late-season surge propelled the team back into the playoff picture all to be halted by the Covid-19 shutdown. The team never regained momentum and saw an early play in round exit once NHL play resumed.  
While landing some steady pieces in the draft, free agency came and went and solid depth options ended up signing new deals elsewhere. Nashville may not have met expectations, but Milwaukee certainly did. The Admirals were at the top of the AHL standings for much of the 2019-20 season, ultimately making management look to their own talent to promote within.
Risers
David Farrance
The Boston University defender erupted this past season. He doubled his point total from the previous and led the Terriers in scoring. Despite his newfound fantasy hockey relevance, Farrance was a treat to watch carrying the puck often and transitioning from defence to offence with ease. He opted to play in his final year of NCAA eligibility, so Predators fans may be feeling some nerves, but given the organizational depth in the AHL, sticking around for one more season will only give Farrance the additional reps he needs to really solidify his game.
Rem Pitlick
Pitlick came off a stellar season at the University of Minnesota and stepped right into the Milwaukee lineup ready to contribute. His 20 goals as a rookie caught the attention of many and his ability to play a harder brand of hockey spotlighted his versatility. He has a strong frame and has a real knack for finding open lanes to let off his quick release. Pitlick may see NHL time in the near future.
Connor Ingram
After being acquired from Tampa Bay as somewhat of a throw away, Ingram relished the opportunity in the Nashville system this past season. While Milwaukee was a solid defensive squad led by a strong veteran presence, Ingram earned the starting role and capitalized in the moment posting tremendous statistical numbers. Still only 23 years old, Ingram has good size and should soon be ripe enough to make his mark at the next level. He has risen up the depth chart in a hurry.
Fallers
Tomas Vomacka
In a season where Vomacka was looking to take a step forward, he and the University of Connecticut experienced much of the same. Mediocrity in the standings and up and down results made for somewhat of a rollercoaster season where the team just couldn't find it's groove and neither could Vomacka. It's hard to pinpoint the success of a team solely on goaltending, but it could have been a real opportunity for Vomacka to grab the reins to take over games and be a difference maker. With the addition of Askarov to the depth chart, it will only make things harder for Vomacka to breakthrough in the long-term.
Lukas Craggs
Fresh off an NCAA season where Craggs was a staple physical presence, he was unable to sustain a similar type of game in the AHL. After a short time with Milwaukee, Craggs spent the remainder of the year in the ECHL and scored at a healthy point per game pace. While Craggs isn't necessarily a true faller per se, he is lost out because of such a deep lineup in the AHL. It was a disappointing result for Craggs right after signing out of Bowling Green, but he remains a viable play in the AHL when things resume, given the rise of many to the NHL ranks.
Graduating Players
Junior to Pro 
Patrick Harper
Harper had a significant bounce season while sharing the ice with Farrance at BU. He returned to his fine form from his freshman days and scored at over a point per game pace. He proved himself worthy of an entry-level deal from Nashville and his two-way game will fit nicely in Milwaukee.
Overseas
Across the pond in Europe, the puck continues to be dropped and many Predators prospects are making their mark. 
Eeli Tolvanen has found his game at times in the KHL while playing with Jokerit. He has seen steady minutes in a top six role along the wing and is getting his offensive looks, but his four goals through 22 games are consistent with his lack of overall production over the past number of years. Maybe the most notable, and the least mentioned Predator making noise, is Juuso Parssinen. Through 18 games, Parssinen has scored 12 points for TPS Turku in the SM-liiga and is making a strong case for himself in the system. Albeit a long-term forecast, Parssinen is looking like a seventh round steal at the moment from the 2019 draft.
Yaroslav Askarov continues to roll. He dismantled the Karjala Cup going 3-0 helping Russia win the tournament. He is back in the KHL and playing major minutes for St. Petersburg SKA. He's been unconscious posting a 0.96 goals against average and a 0.962 save percentage through seven games. With the World Juniors around the corner and his subpar showing last time around, one can only imagine that Askarov will be chomping at the bit to take another swing on that international stage.
Semyon Chistyakov and Egor Afanasyev were also part of the Russian victory at the Karjala Cup. Chistyakov has made the jump to the KHL and is showing that he can play a well-rounded game despite reservations about his size. Afanasyev was on loan to CSKA Moscow early on in the fall and has since been loaned to the MHL and Krasnaya Armiya Moskva. He has been very productive in both spots. Both  and both were also invited to the World Junior camp and earned spots to join Askarov.
Vladislav Yeromenko has been steady for Dinamo Minsk. He is a prototypical defender and serves as a reliable option along the blueline. Isak Walther has taken a leadership step with the his Sodertalje club by sporting an 'A' and is as productive as ever clipping along at a point per game. 
On a final international note, Philip Tomasino was named to the Team Canada World Junior roster. He fell short at last season's camp and is coming off a solid year in the OHL. Generally slotted as a center, Tomasino has seen time on the wing during inter squad play and his versatile game make him an intriguing option that can contribute in a variety of roles. 
Prospect Depth Chart
Prospects ranked as a combination of upside and NHL ETA 
Top 10 Prospects
Prospects ranked and tiered as a combination of upside and NHL likelihood
Yaroslav Askarov

Philip Tomasino

David Farrance

Eeli Tolvanen

Yakov Trenin

Connor Ingram

Egor Afanasyev

Rem Pitlick

Alexandre Carrier

Luke Evangelista
Thanks for reading. Give me a follow on Twitter @nicholaskawka for more Nashville Predators prospect news.
Nicholas Kawka