December 31-in-31: Detroit Red Wings
Nick Richard
2020-12-11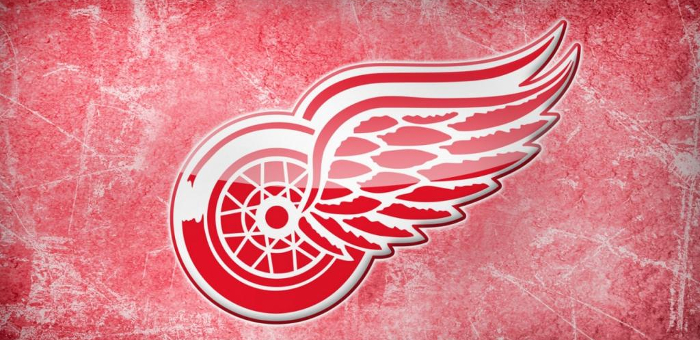 The Red Wings are in a full on rebuild and Steve Yzerman has helped guide the way as Detroit has added high end talent to their system in the last couple of drafts. Some of that talent is beginning to knock on the NHL's door, but much like the rebuild as a whole, many of the organization's most intriguing prospects will require patience. The Red Wings have pieces to build around in Lucas Raymond, Moritz Seider, and Filip Zadina among others, but they are not ready to make the jump from the bottom of the league to contending for the playoffs just yet and will likely be in a position to add another elite talent to their stable of prospects when the 2021 NHL draft rolls around.
Last month, we looked at the Red Wings' offseason moves with a recap of their 2020 draft class and this month we will see how those new prospects fit into the broader picture of Detroit's system.
Graduated to the NHL
Filip Zadina – LW: Zadina bounced back and forth between the AHL and NHL last season, but after finishing with eight goals and seven assists for 15 points in 28 NHL games last season, he likely has an NHL job to lose. Another year older and with added experience under his belt, Zadina has gotten off to a hot start in the Czech league to begin this season. He will look to carry that performance into camp and earn a prominent role for the Red Wings this year.
Dmytro Timashov – LW: A fifth round pick of the Maple Leafs in 2015, Timashov surprised many when he made Toronto's roster out of camp last season. He slotted in and out of their lineup for most of the season, picking up four goals and five assists in 39 games before being claimed on waivers by the Red Wings in February. He was held off the scoresheet in five games with Detroit and will look to avoid the waiver wire again by earning a spot in the Red Wings' bottom six.
Graduated from junior/college to pro
Jared McIsaac – LHD: McIsaac missed the first part of the 2019-2020 season recovering from shoulder surgery but returned to Halifax's lineup for three games before departing for the World Junior Championships where he played a key role for Canada en route to a gold medal victory. Upon completion of the tournament, he was dealt to the Moncton Wildcats where he finished off a strong season with 17 points in 25 games for one of the QMJHL's most dominant teams. Now 20 years old, McIsaac was slated to make the jump to the AHL this season, but with the league on hold due to the pandemic, he was instead loaned to HPK of Liiga in Finland. His tenure there lasted all of one shift before he suffered a broken hand and had his loan terminated. McIsaac should be healthy in time to get his first taste of AHL hockey whenever they begin their season, though it has been a rough road for him to get there.
Risers
Moritz Seider – RHD: It might not be fair to consider the sixth overall pick from the 2019 draft as a riser considering he was arguably the Red Wings' top prospect the moment they called his name, but the selection was met with skepticism by many and Seider's impressive first season in North America is worth mentioning. The German blue liner stepped into the AHL at just 18 years of age and performed well in significant minutes, finishing the season with two goals and 20 assists in 49 games while playing a mature, physical game. Seider has spent the early part of the 2020-2021 campaign playing on a loan agreement for Rogle of the SHL and is producing offensively in big minutes with nine points in just 13 games. The fact that Detroit decided not to release him for the upcoming World Junior Championships likely means he is in line for an opportunity to win an NHL job whenever training camps get underway.
Jonatan Berggren – RW: The Red Wings had high hopes for Berggren after selecting him 33rd overall in 2018 but after having much of his last two seasons stolen by various injuries, there were concerns about his development being derailed. Berggren has erased those concerns so far this year, becoming an offensive force for Skelleftea of the SHL. He has been a playmaking machine and his 23 points are currently tied for third most in the league. After dealing with adversity for the last couple of years, Berggren has staked has place as one of the organization's top prospects.
Otto Kivenmaki – LW: The Red Wings took a flyer on Kivenmaki, selecting him in the seventh round of the 2018 draft following a season in which he put up 37 points in 37 games at Finland's U20 level. He followed that up with 35 points in just 23 games at the same level the following season, earning his first taste of Liiga action with Assat. Though his offensive production didn't take a gigantic leap in his first full season at the men's level, Kivenmaki has established himself as one of Assat's most important forwards this season and currently has six goals to go along with eight assists through 20 games. Now a key member of his Liiga team and still just 20 years old, Kivenmaki has gone from being a late round project to a legitimate prospect.
Fallers
Dennis Cholowski – LHD: After scoring 16 points in 52 games during his rookie season, it seemed as though Cholowski was in line to be a regular on Detroit's blue line in 2019-2020. Instead, he struggled to find his footing and split his season between Detroit and Grand Rapids. Cholowski will once again be battling for a job in training camp and the clock is starting to tick ever so slowly as some of Detroit's other high end defensive prospects climb the organizational ladder.
Joe Hicketts – LHD: Hicketts' time as a potential piece of Detroit's future has likely come and gone with the addition of prospects such as Jared McIsaac, William Wallinder, and Albert Johansson. Hicketts is still a valuable AHL player who could handle NHL minutes in a pinch, but that's probably all he is at this point.
Prospect Depth Chart
This organizational depth chart was determined by a combination of upside, as well as NHL readiness, regarding overall impact at the NHL level. There was some nuance in the decision making process with upside winning out between Jonatan Berggren and Evgeny Svechnikov, while Michael Rasmussen's proximity to the NHL gave him the slight edge over Theodor Niederbach – for now.
| | | |
| --- | --- | --- |
| LW | C | RW |
| Filip Zadina | Joe Veleno | Lucas Raymond |
| Taro Hirose | Michael Rasmussen | Jonatan Berggren |
| Cross Hanas | Theodor Niederbach | Evgeny Svechnikov |
| Otto Kivenmaki | Dominic Turgeon | Albin Grewe |
| Robert Mastrosimone | Chase Pearson | Sam Stange |
| Givani Smith | | Elmer Soderblom |
| Dmytro Timashov | | Ethan Phillips |
| Kirill Tyutyayev | | Ryan O'Reilly |
| Jack Adams | | Kienan Draper |
| Chase Bradley | | |
| | |
| --- | --- |
| LHD | RHD |
| Dennis Cholowski | Moritz Seider |
| Jared McIsaac | Antti Tuomisto |
| William Wallinder | Gustav Lindstrom |
| Albert Johansson | Kyle Wood |
| Joe Hicketts | Seth Barton |
| Eemil Viro | Gustav Berglund |
| Donovan Sebrango | Alex Cotton |
| Kasper Kotkansalo | Patrick Holway |
| Malte Setkov | |
| Cooper Moore | |
| Kyle Aucoin | |
G
Filip Larsen
Victor Brattstrom
Jan Bednar
Keith Petruzelli
Kaden Fulcher
Jesper Eliasson
Carter Gylander
Joren Van Pottelberghe
Top 20 Fantasy Prospects
1. Lucas Raymond – RW
2. Filip Zadina – LW
3. Joe Veleno – C
4. Moritz Seider – RHD
5.  Theodor Niederbach – C
6. Jonatan Berggren – RW
7. Dennis Cholowski – LHD
8.  Taro Hirose – LW
9.  Evgeny Svechnikov – RW
10. Jared McIsaac – LHD
11.   William Wallinder – LHD
12.   Cross Hanas – LW
13. Otto Kivenmaki – LW
14.   Robert Mastrosimone – LW
15.   Albert Johansson – LHD
16.   Givani Smith – LW
17.   Jan Bednar – G
18.   Albin Grewe – RW
19.   Antti Tuomisto – RHD
20.   Sam Stange – RW
The Red Wings have struggled both on and off the ice in recent years, but it appears as though that is changing with Steve Yzerman at the helm. It won't happen overnight and there are bound to be more difficult times before restoring glory to the Winged Wheel, but fans only have to look to the most recent Stanley Cup champion to see what their new GM is capable of building.
Follow @_NickRichard on twitter
LATEST RADIO & DRAFTCASTS