DPR Episode 61: Mason Black, NHL Rank King, OHL Preview
Peter Harling
2019-08-26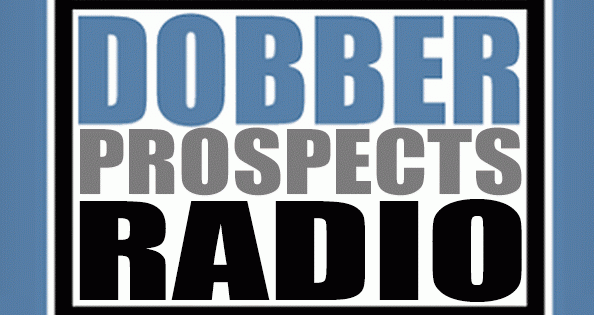 Episode 61, the first episode of the fourth season of DooberProspects Radio opens with a primer of fantasy hockey draft guides. With the fantasy season fast approaching and lots of you are preparing for upcoming drafts, Peter breaks down what guides to buy
Dobber Guides are your bible. If you don't have them yet get it at the following link
https://dobbersports.com/shop/
Other guides you may want to supplement your draft prep with may include the McKeens draft guide and yearbook. Gus Katsaros and Ryan Wagman do a great job.
Keeping Karlsson Audio Almanac. 30 hours, 304 player point projections, 32 chapters and the Smorgoaliesboard (70 goalies ranked in tiers)
If you want a print magazine because you are old school like Peter, the Forecaster is the best there is. Find it on News Stans in Canada or on Amazon here
https://keepingkarlsson.selz.com/item/almanac
If you want a good old print magazine like Peter does than the Forecaster is by far the best. It is available now on news stands in Canada and outside of Canada on Amazon 
This Episode guest is DobberProspects Vegas writer Mason Black. Mason also invented the NHL Rank King app and the PNHLe stat for ranking and projecting prospects. Mason breaks down how it works as well as reviewing and previewing the coming season in the OHL with top prospects graduating, top draft eligible prospects and some teams to watch.
Thanks for listening
Enjoy the show
LISTEN TO THE EPISODE!
LATEST RADIO & DRAFTCASTS