DPR Episode 94: Steve Laidlaw on Fantasy Drafting
Peter Harling
2020-10-15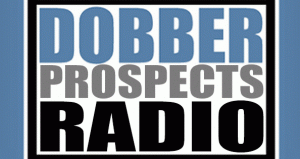 With the 2020 NHL Draft finally behind us, Steve Laidlaw joins me to discuss the fantasy impact of the NHL Draft results.
Steve and Peter are in a fantasy league together and are in the midst of the fantasy draft. They review how the first round of the NHL Draft compared to their first round of the fantasy draft. Players selected draft strategies and trades made.
Listen in for some insights on how Peter and Steve enter a draft, how they value and identify draft targets, and how NHL value and fantasy value can be similar or different.
Enjoy the show and thanks for listening
LISTEN TO THE EPISODE!