Pittsburgh Penguins – Offseason Prospect System Review
Mark Allan
2018-08-23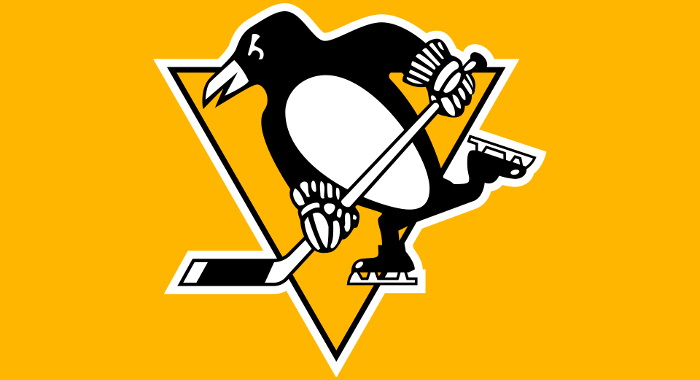 * * *
Thanks for joining us for our August 31-in-31 series! Every day this month we are looking at each team and diving into their prospect depth charts, risers and fallers, graduating prospects, and top-10 prospects in the system.
* * *
Offseason Moves
When you win two straight Stanley Cups, your self-imposed bar is set as high as it gets. Falling short of a threepeat is no disgrace, especially in a salary-cap league. Pittsburgh's expectations remain high. And why not?
The Penguins are coming off a 100-point campaign while retaining arguably the deepest and most talented corps of forwards in the NHL, led by the formidable one-two punch of Sidney Crosby and Evgeni Malkin. The top six veteran blueliners are under contract for at least two years. They also have the only puckstopper who has ever earned two championship rings as a rookie. The prospect pool is admittedly the shallowest of 31 organizations, but a team that has Stanley on its mind every time doesn't have as much room for youngsters as other franchises.
Considering the Penguins are already built for another Cup run, GM Jim Rutherford had a surprisingly busy summer, including a salary dump in which he dealt versatile winger Conor Sheary and depth D-man Matt Hunwick for Buffalo's 2019 fourth-round pick. UFA additions included veteran D Jack Johnson, greybeard C and former Penguin Matt Cullen, depth C Derek Grant, hulking RW reclamation project Jimmy Hayes and 30-year-old John Muse to address a shortage of organizational netminders.
Bolstering the Penguins' present as well as their future, Rutherford re-signed Bryan Rust, Riley Sheahan, Tristan Jarry, Daniel Sprong, Dominik Simon and Jamie Oleksiak. Speaking of the future, Rutherford's numerous RFA retainees included Linus Ölund, Jean-Sebastien Dea, Teddy Blueger and Tobias Lindberg. The organization has two dozen players on one-year contracts, hinting at more change in a year regardless what happens this season.
FAs Tom Kühnhackl (Islanders), Josh Jooris (Leafs), Carter Rowney (Ducks), Jarred Tinordi (Preds), Andrey Pedan (Ak Bars Kazan, Kontinental Hockey League) and Lukas Bengtsson (Linkoping HC, Swedish Hockey League) found employment elsewhere, although Pittsburgh retains the NHL rights of Pedan and Bengtsson. Tough guys Tom Sestito and Vincent Dunn were still looking as this article went online.
Graduating Players
Dominik Simon – The Czech doesn't have the above-average speed that seems mandatory in today's NHL. At 5-11 and 180 pounds, he compensates with vision and craftiness that lead to elusiveness, slick stickhandling and clever passing. He's even got a sneaky wrist shot. Simon, who missed more than three months with a thumb injury, totaled four goals and eight assists in 33 games. He plays best while complementing skilled linemates, and the trade of Conor Sheary could open a top-six job. Imagine what Simon could do with a more-consistent focus and more than 11:25 TOI, including just 31 seconds on the PP.
Daniel Sprong – All Sprong has to do to make the big-league roster is convince coach Mike Sullivan that he cares about playing when the Pens don't have the puck. The sniping Dutchman led the Wilkes-Barre/Scranton offense with a point-a-game campaign that featured 32 goals in 65 AHL games. He tied for fifth in AHL points, tied for second in goals and tied for eighth in PPGs. Lethal with the puck on his stick, the former second-rounder is a top-six triggerman waiting to happen. He'll have to earn it because Phil Kessel, Bryan Rust and Patric Hornqvist all play the right side.
Zach Aston-Reese – The 6-0, 205-pound winger might have to shift to the left side if Sprong forces his way onto the lineup. Assuming a full recovery from a concussion and broken jaw thanks to a predatory playoff hit by Washington's Tom Wilson, Aston-Reese will find employment somewhere among Pittsburgh's deep and talented forwards because he brings a physical element the team lacks. He could conceivably bubble up to the top six because he was on a 20-goal pace albeit in just 16 NHL outings.
Risers
Tristan Jarry – Pittsburgh's No. 1 netminding prospect is listed here, although the first half of his new two-year, team-friendly RFA deal is two-way, meaning he gets paid less when he's in the AHL, and implying the Pens feel he needs more seasoning in the minors. In 26 big-league games (most while starter Matt Murray was hurt), the 23-year-old had unimpressive peripherals of 2.77 and .908, although a 14-6-2 record helped the Steeltowners to 100 points. Although the 6-2 goalie's AHL numbers were even more wobbly, he's still on a trajectory toward a long NHL career, especially after Filip Gustavsson was traded. Nevertheless, this is a crucial campaign for Jarry.
Teddy Blueger – The Latvian took a noticeable step forward in his second full AHL schedule, improving from 31 points in 54 games to 45 points (including 21 goals) in 70 outings. He dropped from plus-24 to a still-impressive plus-16 and added two assists in three post-season games as Wilkes-Barre-Scranton disappointingly went out in the opening round. As with other prospects in the organization, Blueger's biggest challenge is cracking a formidable group of NHL forwards. Not expected to make the big-league roster out of training camp, he'll have to impress whenever he's called up due to injury.
Sam Miletic – The solidly built 6-0, 196-pound winger enters his pro debut on a high note. Posting 54 points in 35 games with London, the Detroit native added 38 points in 28 games after the Knights dealt him to the Niagara IceDogs. Thirty-six goals, 56 helpers and 92 regular-season points (in only 63 games) followed by 12 points in 10 playoff appearances is a heck of a sendoff from the OHL. Doing all this while playing a two-way game augers well for a successful first AHL schedule.
Fallers
Jeff Taylor – The second-highest-scoring blueliner in Union College history has struggled playing against men. After a mere one assist in 13 AHL games (and minus-2), Taylor was demoted to the Wheeling Nailers, where he posted 19 points in 28 ECHL games. At his best, the 24-year-old is a puck-moving defenseman who compensates for a lack of size and physicality with anticipation, quickness, slick passing, determination and a high hockey IQ, at least when on offense. He needs to make a positive impression at Wilkes-Barre/Scranton's training camp.
Tobias Lindberg – Although the Swede excelled with the OHL's Oshawa Generals in his lone North American junior campaign, the 6-2, 216-pounder has fallen on hard times since. He followed 22 points in 34 AHL outings in 2015-16 Binghamton Senators, with just 51 points in 130 games for the Toronto Marlies and Chicago Wolves. He's buried among Pittsburgh deep collection of LW prospects and, unless he really impresses in the final season of his ELC, he can expect to be with another organization for 2019-20, perhaps back in Sweden.
Frederik Tiffels – Like Lindberg a so-so forward lost in a thick forest of LWs and like Taylor a player having trouble rising from the ECHL to the AHL, the fleet German registered 33 points in 44 games for the Wheeling Nailers but only three points in a dozen appearances for Wilkes-Barre/Scranton. The 6-1, 201-pounder must get noticed in the last season of his ELC.
Prospect Depth Chart
Left Wing
Dominik Simon
Filip Hållander
Adam Johnson
Sam Miletic
Teddy Bluegers
Justin Almeida
Sam Lafferty
Tobias Lindberg
Kasper Bjorkqvist
Frederik Tiffels
Center
Linus Ölund
Jordy Bellerive
Anthony Angello
Thomas Di Pauli
Right Wing
Daniel Sprong
Zach Aston-Reese
Jean-Sebastien Dea
Left Defense
Jeff Taylor
Clayton Phillips
Niclas Almari
Zachary Lauzon
Right Defense
Calen Addison
Dane Birks
Goalies
Tristan Jarry
Casey DeSmith
Alex D'Orio
Top Ten Fantasy Prospects
* * *
The first on-ice day of full training camp begins Sept. 14 in Pittsburgh. The Pens' six-game exhibition pre-season schedule against Detroit, Buffalo and Columbus runs from Sept. 18 to 28.
* * *
Keep reading as our 31-in-31 team-by-team prospect analyses roll on every day this month.
Mark Allan
LATEST RADIO & DRAFTCASTS