Philadelphia Flyers – Offseason Prospect System Review
Edric Joseph
2018-08-22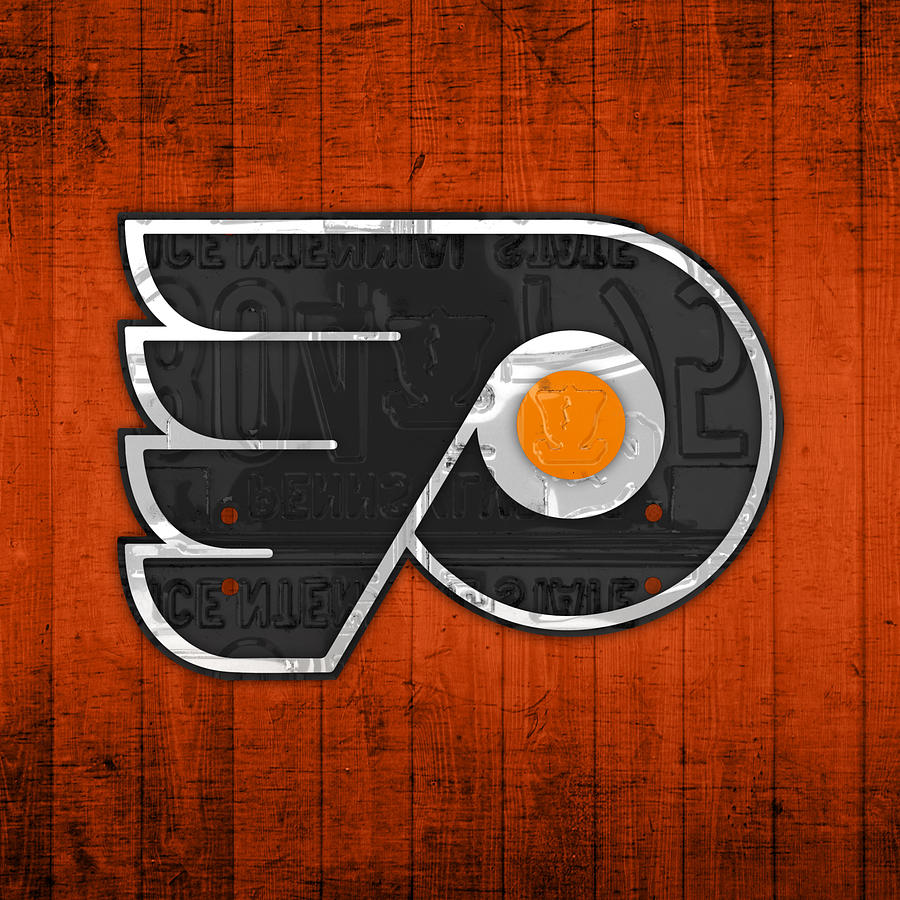 ***
Thanks for joining us for our August 31-in-31 series! Every day this month we will be taking a look at each team and diving into their prospect depth charts, risers and fallers, graduating prospects, and top ten prospects in the system.
***
Offseason Moves
The Flyers took action promptly tending to their situation pertaining to Sam Morin, as they re-signed him for three years and are hopeful he can remain healthy, return to form and prove to be a good running mate for someone such as Provorov, Gostisbehere or Sanheim on the main roster, someday. They are no doubt enamoured with the sandpaper he has in his game and it will make the team a lot tougher to push around whenever he takes to the ice.
The Flyers tended qualifying offers to many players with expiring deals. One name that was conspicuously missing was Petr Mrazek. With the pipeline for in-house goaltending solutions coming along as it has, the team had little incentive to retain Mrazek's services and let him be to pursue other opportunities elsewhere.
It goes without saying that the biggest off-season move for the Flyers has to be the return of James Van Riemsdyk to the fold after a six-year stint with the Toronto Maple Leafs. This free agent signing only stands to make the team better, it calls the role of Wayne Simmonds into question on the team powerplay as they both like to generate garbage goal opportunities for their team. The situation is likely to resolve itself in due course as Simmonds may sign elsewhere once his contract expires at the conclusion of the 2018-2019 season. In the meantime, it will make for a harder time for any wingers in the Flyers' pipeline to carve out a meaningful role this year.
While the return of JVR was the chief acquisition during free agent season for the team, they also managed to also sign defenseman Christian Folin to a one-year pact. He has been accumulating more staying power however he still sits in the press box much of the time. When he does make the roster, he can be a real sneaky play when addressing Fantasy Hockey needs for hits and blocks. He will bring some depth to the blueline on the right side, and could be a serviceable replacement for Radko Gudas down the road with the blue collar duties he performs proficiently. This short-term agreement with the team is befitting the situation given how Folin needs to to prove he belongs at this level on a more than interim basis.
These moves notwithstanding, it was largely housekeeping type of personnel decisions made by Ron Hextall and company. In similar, show me type scenarios, Taylor Leier and Alex Lyon made their filing for salary arbitration a moot point after signing one and two-year contracts respectively. Lyon will have his work cut out for him just finding meaningful playing time when competing for the starting role with Carter Hart in LeHigh Valley. What's more is that Anthony Stolarz recently agreed to a one-year, two-way deal as well in the coming season. If Neuvirth and Elliot remain healthy this year there is a better chance than not Stolarz will also be suiting up for the Phantoms in the coming season. It is safe to say help is on the way to address the Flyers' goaltending situation with the likes of Hart and Sandstrom leading the way.
Graduating Players
Travis Sanheim – He was on the main roster bubble for much of 2017-18, look for that to be put to rest in the coming season as Sanheim pushes for full-time employment in the City of Brotherly Love. He made considerable strides and looks like he has a chance at getting meaningful top-four minutes in the coming campaign. He is not going to be rushed into trial by fire with left-handed defensemen the likes of Provorov and Gostisbehere ahead of him on the depth chart.
Morgan Frost – Frost silenced the skeptics and doubters in short order this past year with a remarkable 112 points in 67 games for the Sault Ste. Marie Greyhounds this past year. He was a force in all areas of the ice and will start to tempt Hakstol and company at training camp with his top-six forward potential.
Philippe Myers – Sanheim is the defenseman prospect closest to the main roster, although Myers is proving to be no slouch. His athleticism and booming shot are easy to grow enamoured with and as long as he can stay healthy he can really go places with his strong relative corsi measurements and absurd stamina. He has the tools to be much of what they expect from a Sam Morin in terms of truculence, although Myers projects to be more of an offensive catalyst.
Risers
Carter Hart – Expecting someone else? It was Hart and nobody else in the CHL as a whole with his dominant individual stats, especially his sterling 0.947 save percentage. If the tandem of Elliot and Neuvirth are slow out the gate the Flyers faithful may be calling for Hart to make his major league debut sooner than later. In any event, he is most likely to report to LeHigh Valley so he has more time to get closer to being in NHL game shape.
Oskar Lindblom – An honourable mention to the graduating players segment due to how he looked at times playing with Nolan Patrick on the main roster. He looks like quite the defensive specialist as it is, although his offense is quietly coming along. He may struggle to stand out favourably with the talent on the wings that the Flyers have as it is.
Issac Ratcliffe – He really exhibited his finishing ability towards the end of last year after looking lost to start the season. He has the makings of a match-up nightmare given his size coupled with his hands that have been coming along nicely. His mobility is the chief reason that is keeping him from being NHL ready at this time.
Fallers
German Rubstov – After being a well-touted first rounder in 2016, 2017-2018 was rather underwhelming for Rubtsov. He doesn't use his physical tools to take control of the game offensively the way his skills demand he should. If he can start taking more initiative when he is on offense, he can start breaking through to the main roster. Until then, he should continue to pull his weight on defense.
Samuel Morin – After something of a disappointment where he did not make the Flyers roster over Hagg and Sanheim, Morin got considerably injured soon after and has yet to return to form. The likelihood that he makes the Flyers remains high given how he has the makings of a defensive savant.
Mark Friedman – His play in his own zone is especially concerning given that is suppose to be a chief competency for a defenseman. It has been inferred that he also needs to do some growing up to belong in the professional ranks and really tap into his potential.
PROSPECT DEPTH CHART
Left Wing
Joel Farabee
David Kase
Issac Ratcliffe
Oskar Lindblom
Carsen Twarynski
Taylor Leier
Radel Fazleev
Tyrell Goulbourne
Center
Morgan Frost
German Rubtsov
Jay O'Brien
Mikhail Vorobyev
Connor Bunnaman
Right Wing
Tanner Laczynski
Wade Allison
Mike Vecchione
Nicolas Aube-Kubel
Pascal Laberge
Cole Bardreau
Left Defense
Adam Ginning
Davaid Bernhardt
Terrance Amorosa
Samuel Morin
Linus Hogberg
Right Defense
Phillippe Myers
Mark Friedman
Reece Wilcox
Goalie
Carter Hart
Felix Sandstrom
Alex Lyon
Matej Tomek
Anthony Stolarz
TOP TEN FANTASY PROSPECTS
Carter Hart, G
Morgan Frost, C
Joel Farabee, LW
Jay O'Brien, C
Wade Allison, RW
Isaac Ratcliffe, LW
Samuel Morin, D
* * *
Keep reading as our 31-in-31 team-by-team prospect analyses roll on every day this month.
Edric Joseph
LATEST RADIO & DRAFTCASTS