Ottawa Senators – Offseason Prospect System Review
sidosmond
2018-08-21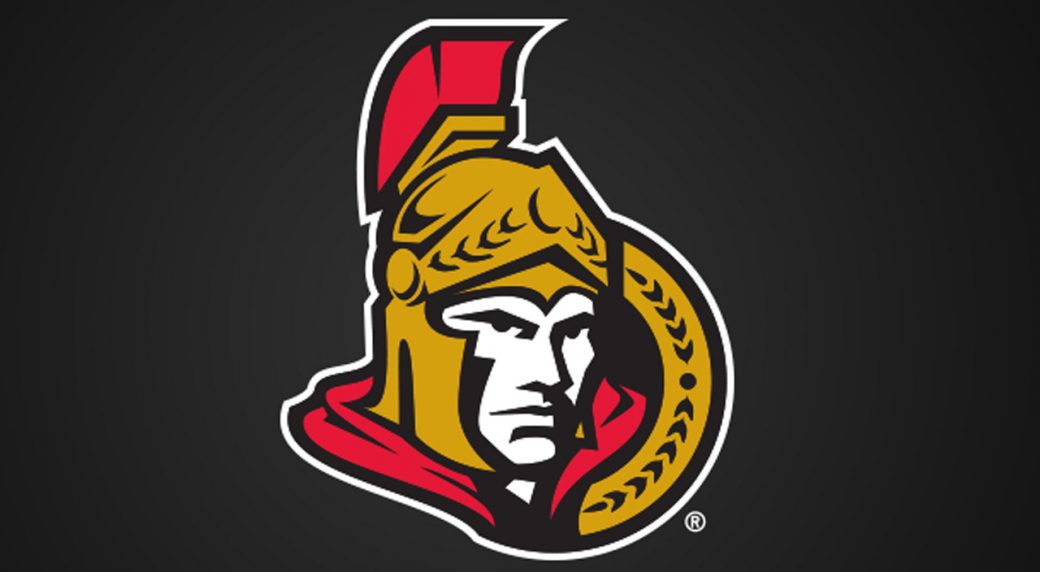 ***
Thanks for joining us for our August 31-in-31 series! Every day this month we will be taking a look at each team and diving into their prospect depth charts, risers and fallers, graduating prospects, and top ten prospects in the system.
***
Offseason Moves
Luckily for fantasy GMs the situation in Ottawa doesn't necessarily affect your squads. Karlsson is still there, Stone re-signed for another year and Cody Ceci is also sticking around. The bright side for those who have Senators prospects (or are considering acquiring some) is that the team appears to be gearing towards an in-house repair of their current situation. The present is indeed very grim for the franchise, which is very difficult to watch having grown up cheering for this team. But the future has some bright spots and the Sens have a handful of NHL-ready prospects; patience is a virtue.
The Senators go into the offseason with a great deal of discussion about their financial status. With an arena deal in negotiation, Karlsson potentially flying the coop next season and staple forward Mark Stone only signing for one season; it should come as no surprise that Ottawa's roster saw more trimming than additions. Mike Hoffman was traded away in a shroud of controversy along with prospect Cody Donaghey. Burrows retired to take up coaching. Freddy Claesson took off to the Rangers and minor leaguers Tyler Randell and Chris Driedger have moved on to new AHL clubs. Joining the Senators is former first rounder Mikkel Boedker, Penn State standout Andrew Sturtz, and first round selection Brady Tkachuk. The Senators also added minor leaguers Adam Tambellini, Chase Balisy, Mike McKenna and Paul Carey; the latter who may serve a depth role on the parent club.
The Senators went into the off season needing to fill some cupboards; particularly on defence. Following the 2018 draft, their blue line does look better, however it won't be for a few more years. Making things worse is the uncertainty of Erik Karlsson's future with the team. Thomas Chabot is going to be an incredible and elite defenceman for years to come, but I can't see his production being as steady with Cody Ceci as his partner instead of Karlsson. It does not appear that the Senators will have a miracle turn around year; though it is an odd year which means Craig Anderson could win a Vezina, but that means that more prospects could get serious looks with the big club as they try and rebuild. I hope the Senators can right the ship sooner rather than later.
***
Graduating Players
Aaron Luchuk – Following a great season with the Windsor Spitfires and an even more
impressive Memorial Cup run in 2017, Luchuk demolished the OHL last season. He scored 50
goals and racked up 115 points in his overage season. He owns great offensive upset and is a
good faceoff man. The question is can he drive his own offence or were good linemates the
answer to his success.
Thomas Chabot – A bright spot on a terrible team. Defensively he still has some learning to do
but it is unlikely he returns to the AHL. His offensive IQ is incredibly high, and his production will
only increase from his 29 points in 63 games. A fantastic skater with a heavy shot, Chabot is the
real deal, hopefully the Senators can hold onto this stud.
Andrew Sturtz – Sturtz is a pinball on skates. He hits, he scores and can make plays. He really is
a bundle of energy with some offensive potential. He left Penn State early to sign with the
Senators. He was impressive in his brief end of the season stint with Belleville getting three
points in six games and getting in the box for eight minutes.
***
Risers:
Drake Batherson – started the season in the QMJHL on an absolute tear. Cooled off and was
moved at the trade deadline to a playoff contender and finished his season with 77 points in 51
games. He also was a key cog in Canada's World Junior Championship team. Finished his year
was a 33 point playoff in 22 games. With a good camp, a roster spot is not out of the question.
Filip Chlapik – Chlapik had a very impressive first year pro. He led an offensively inept team in
Belleville in scoring despite missing 20 games with Ottawa. He finished the season with 32
points in Belleville. In his 20 games in Ottawa he only managed four points, but average only 10
minutes per game. Could earn a top nine spot, has the skating, creativity and playmaking
acumen to be a difference maker.
Filip Gustavsson – Trading was not the something the Ottawa Senators did very well this
season. However, the one prospect they did cash in on was Filip Gustavsson. Considered one of
the best goaltending prospects in hockey right now. Could see back-up duties in Ottawa in the
event of injuries.
Fallers:
Nick Paul: In 2015 when he made his NHL debut he gave fans and Senators staff reason to be
excited. He played a big strong game and showed his great release. Since then his play has been
sub-par to say the least and there were times to say the least and with each call-up his window
is getting smaller to prove he deserves to be there. Make or break year.
Marcus Hogberg: Before last season Hogberg was a giant goaltender in Sweden and nobody
could score on him. Last season he bounced up and down between the ECHL and the AHL
finding little to know consistency in his game. He's a big man who moves really well, still has
upside.
Christian Jaros: This one is only a matter of limited opportunity. Adjusting to the North
American ice may have been a hurdle, but Jaros has an offensive touch and can bulldoze
players. Averaged under eight minutes in his two appearances in Ottawa last season, will make
more appearances this year.
***
Organizational Prospect Depth Chart:
Left Wing 
Brady Tkachuk 
Alex Formenton 
Nick Paul 
Max McCormick 
Francis Perron 
Filip Ahl 
Center
Colin White
Filip Chlapik
Logan Brown
Drake Batherson
Aaron Luchuk
Right Wing
Gabriel Gagne
Markus Nurmi
Todd Burgess
Left Defence 
Thomas Chabot 
Christian Wolanin 
Ben Harpur 
Andreas Englund 
Max Lajoie
Johnny Tychonick
Right Defence
Christian Jaros
Julius Bergman
Macoy Erkamps
Jacob Bernard-Docker
Goalies
Filip Gustavsson
Marcus Hogberg
Joel Daccord
***
Top 10 Prospects
***
Thanks for reading! Check back for a new team each day as we continue our August 31-in-31 Prospect System Reviews
Sid Osmond