New York Islanders 2018 Draft Review and Development Camp Updates
michaelfarkas
2018-07-18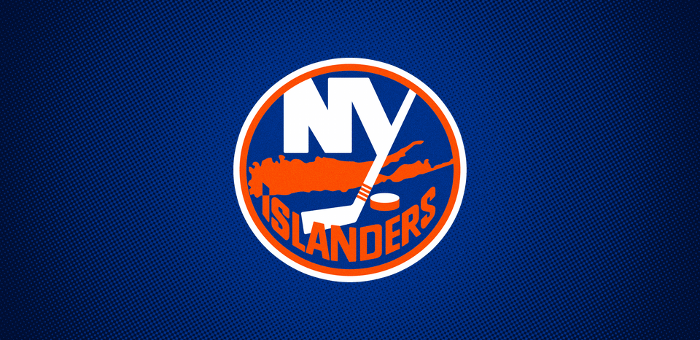 31 in 31 Series, July: New York Islanders
Draft Review
A sign that reads "under new management" at the Islanders draft table would be understatement. They have a new GM in veteran Lou Lamoriello, a new head coach in veteran Barry Trotz and soon they'll have a new captain, with star center John Tavares bolting for Toronto. The Islanders new staff hit the ground running with four selections in the first 45 picks of the 2018 NHL Entry Draft. A draft, with an unmistakably American flavor, that hopes to pave the way for soothing turbulent times in and around the organization.
Round 1 (11th overall) – Oliver Wahlstrom, RW/C
Across the U.S. National Team Development Program slate, Oliver Wahlstrom potted 70 goals and 139 points in 88 games last season. Playing on a top line with Jack Hughes and Joel Farabee, Wahlstrom was one goal off the pace car (Niklas Nordgren) at the U18 World Juniors as well – he ended up being named to the tournament's All-Star Team. The 6-1, 208 pound forward has dual citizenship (Swedish/American) but has committed to play for the United States, and has committed to Boston College in 2018-19.
Wahlstrom is already an imposing figure and he has one of the best shots in the entire draft class. He has a lot of confidence in his shot and his ability to score from anywhere. He shows plenty of technical skills to take on defenders 1-on-1 as well and has proven to be adept at making space for himself and getting open. He's a good skater that could use some more horsepower to get to a better top speed considering the frame he has to carry around. Though Wahlstrom is often listed as a center, given his style of play, he should almost certainly play wing at the next level. It's reasonable to think that he's one and done at BC, especially given the Isles sudden need for a lot more goals. Wahlstrom should be good enough, quickly enough to act as redemption for the Michael Dal Colle selection in 2014.
Round 1 (12th overall) – Noah Dobson, D
With the previously acquired Calgary selection, the Islanders went right back up to the podium to select rangy, right-handed shooting defenseman Noah Dobson from the Memorial Cup champion Acadie-Bathurst Titan. The 6-3 defenseman moved quickly up most draft boards over the course of the season. Dobson was second among QMJHL defensemen in points with 69 in 67 games. His plus-33 rating also featured among the league's best.
A smart and competitive two-way defenseman, Dobson shows a lot of promise at both ends of the rink. He still has a steep development arc ahead of him with a lot of room for growth: at the top-end, is Alex Pietrangelo (both in terms of style and impact), but if it all doesn't click, it's likely the offensive production that will fall short. The Prince Edward Island native shows flashes of puck carrying, one-time ability and the ability to beat multiple forecheckers, but it's unclear if he's going to be able to fine-tune those skills enough to become a 50-point NHL defenseman. He has a strong foundation of defensive acumen and smarts; the main question is whether the elite skill level can be crafted. The long play is to let him simmer for the rest of his junior eligibility and then move onto the AHL, that would likely promote the best chances of pulling all the offensive potential out of him as possible – whether the Isles have that kind of time is another story. If Dobson was born a week earlier, the development path might look a little different too.
Round 2 (41st overall) – Bode Wilde, D
In the second round, the Islanders selected another player with dual citizenship in defenseman Bode Wilde. Wilde was raised in Canada until the age of 12 before embarking on a hockey career in the States. The lanky, right-handed defenseman notched 57 points across 86 games with the USNTDP. Despite that production, he had a rough (and scoreless) U18 tournament. Wilde has de-committed from two universities (Harvard and the University of Michigan) and is now likely headed the OHL route – Saginaw owns his rights.
There's a lot of raw upside to Wilde's game from the back line certainly. He is a tremendous lateral skater, very agile and great at transition and back skating. The stride going forward isn't quite as efficient as it can be, but that's likely just growing pains for an 18-year-old possessing a nearly 6-3, 200-pound frame. He has a plus shot and can hit a moving puck consistently, he also shows flashes of being able to skate with the disc. He has very quick hands and opts for quick touches to beat forecheckers (and, later, defenders) 1-on-1. The biggest question surrounding Wilde is his hockey sense. He has the physical and technical tools to make up for it for a little while, but players with limited hockey sense are seldom a good bet to work out. He's a project and major risk, but the upside is high – especially early on in his career.
Round 2 (43rd overall) – Ruslan Iskhakov, RW/C
The Islanders second Day 2 pick was used on super-skilled Russian center/right wing Ruslan Iskhakov. While standing at just 5-8, Iskhakov has some of the best hands in the entire draft class. He played in Russia's junior league last season, amassing 30 points in 33 games. With four points in five games, he really put scouts on notice at the Ivan Hlinka tournament. The Moscow native, who also played junior hockey in Slovakia, is committed to the University of Connecticut beginning in 2018-19.
Despite being one of the youngest players in the draft class (July 22, 2000), Iskhakov is definitely one of the most creative. To augment his terrific hands, Iskhakov is a great skater with terrific edgework and balance. He exhibits advanced on-ice vision and makes some passes that can only be described as "adventurous". Smart and skilled, Iskhakov will obviously need to bulk up his frame if he's even going to play at the NCAA level at 5-8 as an 18 year old. This is a homerun pick if there ever was one.
Round 3 (72nd overall) – Jakub Skarek, G
After just one goaltender was selected in the first 60 picks of the 2018 NHL Entry Draft, the Islanders were part of a run on goalies that saw five taken in a 24-selection span. They came away with Jakub Skarek from the Czech Republic. Skarek helped his club HC Dukla Jihlava earn promotion into the top-tier Czech League in 2017. Predictably – as recently-promoted teams are prone to do – the club struggled in its new surroundings, but those struggles should not lie at the feet of the young goaltender. He was, however, loaned to another second-tier Czech team to rebuild some confidence in his game and the results were very positive. Naturally, some question his abilities against elite talent on the heels of some very unbecoming international tournaments in the past two years.
Standing at 6-3 and already a strong puck tracker, Skarek exhibits a good foundation for growth. He is strong on his edges and flashes good athleticism matched with some quick shuffle ability. He operates out of the butterfly and his first instinct is to seal the ice and then maneuver from there as the play dictates. Skarek is a battler and will fight for sightlines as well as loose pucks. The Islanders have already signed him to an entry-level contract and he'll be loaned to Pelicans Lahti in Finland's top league for 2018-19. Goalies are always fun to handicap, he's definitely worth a pick in dynasty leagues from a fantasy perspective but poolies will have to weigh the Islanders current abhorrent goalie situation with the fact that the Isles may have the best goalie prospect depth in the league with Linus Soderstrom, Ilya Sorokin and now Skarek.
Round 4 (103rd overall) – Jacob Pivonka, C
The Islanders hammered the USNTDP in 2018, and went back to that well once more in the fourth round with Jacob Pivonka. Son of former Washington Capitals center Michal Pivonka, Jacob takes his dad's same heady approach to the game. He didn't post significant numbers at the USHL level (just eight points in 25 games) but that was because he was well down the pecking order in terms of the centers that were available to the club.
Pivonka is heading to the University of Notre Dame where he might earn the opportunity to develop a little bit more offense to his game. At this point, it seems like his ceiling is that of a third line center (and he's a long way from that) and, as such, doesn't offer much to fantasy owners in any format.
Round 5 (134th overall) – Blade Jenkins, C/LW
Blade Jenkins left the USNTDP to join the Saginaw Spirit (OHL) in 2017-18. The move paid off for him, as he was able to earn more ice time and become a key cog in the Saginaw offense. Jenkins was one of just two 20-goal men on the team and he had a team-best three points in their four-and-out playoff series versus Sault Ste. Marie.
Blessed with a good frame and a nose for the net, Jenkins shows off some strong finishing ability near the cage. He has good edgework and balance, but his top speed is not ideal and his stride is fairly sloppy. The biggest question for Jenkins is whether or not he'll develop a dynamic enough skill set to translate his goal scoring to the next level, at the moment he scores a lot of "junior goals" – the key to next season isn't so much the goal total itself, it's more so how the goals are scored that needs to be reviewed.
Round 7 (196th overall) – Christian Krygier, D
With the Islanders eighth and final selection in 2018, they selected another American with bloodlines – Christian Krygier from the Lincoln Stars (USHL). Son of former Washington Capital agitator Todd Krygier, Christian has no trouble throwing his weight around either. What the 6-2 defenseman does have trouble with is scoring: leaving his final USHL season with no goals and eight assists in 48 games, Krygier has committed to Michigan State with his brother Cole. This is an old school pick of a tough, defensive defenseman – he's not entirely on the radar as an NHL prospect much less one that needs to be tracked for fantasy purposes.
Development Camp Notes
The Islanders development camp consisted most recent draft picks (minus Iskhakov, who was unable to get his visa situation figured out on such short notice) plus the following invites:
Goaltenders
Corbin Kaczperski
Ben Kraws
Emanuel Vella
Defensemen
John Schultd
Hakon Nilsen
Ryan Mackinnon
Adam Brubacher
Forwards
Michael Babcock
Chase Berger
Devin Brosseau
Bobo Carpenter
Darien Craighead
Nico Feldner
Maximilian Daubner
Yu Hikosaka
Ryan Hitchcock
Dalton Hunter
Nikolajs Jelisejevs
Ivan Kosorenkov
Alex Limoges
Joona Luoto
Kyle MacLean
Guillaume Maillard
Tyce Thompson
Yannick Turcotte
Erik Brown
With Boston University's (NCAA) Bobo Carpenter ('96) and Victoriaville's (QMJHL) Ivan Kosorenkov ('98) showing the most promise during the proceedings.
Among players that are Islanders property, Wahlstrom stole the show against a crowd of players that is largely not NHL-caliber. Reportedly, recent Swiss signing Yannick Rathgeb put in a strong performance, as did young Dobson with a heady, poised outing.
Robin Salo continues to grow as a player, while Michael Dal Colle continues to fall short of the mark. His time in the organization is surely winding down at this point.
Offseason Moves
The Islanders extended the contract of goaltender Christopher Gibson for two more seasons. Gibson appeared in a few games down the stretch for the Islanders and did enough to remain in the organization. Moreover, the Isles felt comfortable enough to move fellow (now former) Bridgeport goalie Eamon McAdam to Toronto in a deal that brought back Matt Martin into the fold.
The Isles gave rugged winger Ross Johnston a four-year contract extension worth one million per season. Johnston had 11 points and 113 PIM in the minors last season. He appeared in 24 games with the Isles as well.
With KHL veteran Jan Kovar coming over from Europe on a one-year deal, the Isles may have one less roster spot for a young forward, particularly anyone that may have waiver exemption status. Between Kovar and Valtteri Filppula signing for one season, the Isles don't appear to be ready to thrust an unready prospect into the hole at center ice on opening night if the situation doesn't warrant it.
***
Follow Michael on twitter: @MichaelFarkasHF
Image courtesy of icethetics.co
LATEST RADIO & DRAFTCASTS