Edmonton Oilers 2018 – Development Camp, Prospect & Draft Updates
Jameson Ewasiuk
2018-07-12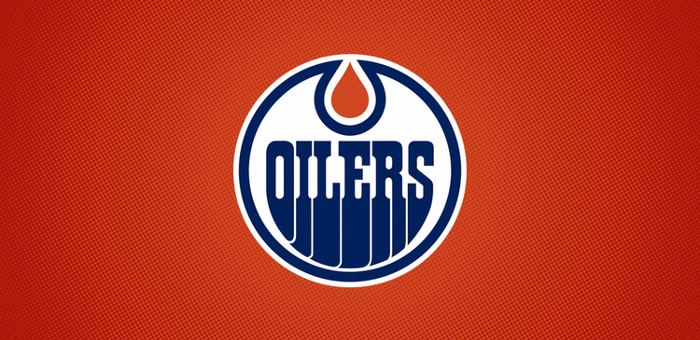 Edmonton Oilers July 31-in-31 
With very little cap space and only six draft picks coming into the weekend, Edmonton, as expected, had a relatively quiet draft. The biggest surprise for Edmonton was the opportunity to draft Evan Bouchard, a player they didn't think would still be available, at 10th overall. If the rumors are true, the Oilers were trying to trade up to select Bouchard and were ecstatic when he fell to them. Edmonton also made a couple minor trades with Montreal during the draft. Edmonton sent their third round pick in 2018 (71st overall) plus their fifth round pick in 2018 (133rd overall) to move up to 62nd overall. Peter Chiarelli and Marc Bergevin also connected on a deal that sent the Oilers' 2019 fifth round pick to the Canadiens in exchange for goalie prospect Hayden Hawkey. Hawkey has played three seasons (two as a starter) at Providence College and posted a respectable 2.04 GAA and .919 SV% in 40 games last year. The Hawkey trade was unexpected to say the least but with the Oilers' inability to develop goalie prospects, the more in the system the better.
Here's what you need to know about Edmonton's 2018 draft picks:
Evan Bouchard – RHD: 1st round, 10th overall
When a player who not only fills a need but is arguably the best player available falls to you, you get the Edmonton Oilers' situation with Evan Bouchard. Bouchard was ranked sixth overall on ISS's final list and seventh overall on Bob McKenzie's final ranking. There's a lot to like about this pick for Edmonton. Bouchard is an offensively dominant defender that was the only player over a point-per-game average on the London Knights, he had 30 more points than his team's second leading scorer Nathan Dunkley and he led the OHL in shots by a defenseman with 297. He finished the season with an eye popping stat line of 25 goals and 87 points in 67 games.
Bouchard may not be a flashy end to end puck mover but he is a pinpoint accurate passer who likes to join the rush and has a booming point shot. He excels in the offensive zone and knows how to orchestrate a power play. His defensive game has been criticized but he was also tasked with carrying the London Knights on his back and often played 30-40 minutes a night. His skating has been seen as a weakness and I would consider it average. Bouchard has solid size at 6-foot-2 and 195 pounds, and is an October born who has played three seasons in the OHL. There is a small chance that he will play for Edmonton this season if he really impresses in camp/preseason but he would likely have to beat out of Benning, Gravel and Bear to do so.
Ryan McLeod – C: 2nd round, 40th overall
Now here's a player that struggled to live up to the expectations put on him at the beginning of the year. With that being said, this is another very good pick for the Oilers. McLeod was ranked 26th overall on ISS's final list and 22nd on Bob McKenzie's final ranking so there is strong value with this pick. McLeod is a talented center with an intriguing combination of size (6-2, 205) and speed. He has the ability to play a two-way game and has the skills necessary to be an effective top six center in NHL but he must continue to build his consistency. McLeod has a habit of playing the perimeter too often but he can also be effective in the dirty areas when he wants to be. Edmonton might have to be patient with McLeod but at the moment he is their top center prospect in the system.
Olivier Rodrigue – G: 2nd round, 62nd overall
There was talk that the Colorado Avalanche wanted to take a goalie at 64th overall and because of that, Peter Chiarelli took no chances and opted to trade the 71st and 133rd overall picks to move up to 62nd. Edmonton selected top ranked North American goalie Olivier Rodrigue and Colorado ended up selecting Finnish netminder Justus Annunen at 64. This is a very good pick for the Oilers as they rarely have a top goalie prospect but of course the pick took some scrutiny from some fans. The reason for the criticism is that Olivier is the son of the Oilers' goalie consultant Sylvain Rodrigue and the Oilers have been guilty of drafting players in the past who have family ties to the organization instead of taking the best player available. This is not the case with Rodrigue. He tracks the puck extremely well, is positionally solid and has very good quickness. Edmonton is finally getting some prospect depth in the goalie position but now we have to see if they can start developing these players.
4th round: No Pick – Conditional pick traded to Montreal for Al Montoya. Originally slated to be a fifth round pick but changed because Montoya played in at least seven games for the Oilers.
5th round: No Pick – Traded as part of the deal to move up and select Olivier Rodrigue.
Michael Kesselring – RHD: 6th round, 164th overall
A bit of an under the radar player, Michael Kesselring is a big (6-4, 193) right-handed defender that played for New Hampton School of the USHS-prep and was ranked 75th for North American skaters on Central Scouting's final list. He possesses very good mobility for a player his size and has displayed solid offensive instincts. Last season he recorded 11 goals and 34 points in 38 games for New Hampton but these numbers should be taken with a grain of salt due to the lower quality of competition that he faced in the USHS. He also played in 12 games for Des Moines of the USHL where he recorded two assists. Kesselring will play for Des Moines next season and was slated to play for Merrimack College for the 2019-2020 season before he de-committed. This player is a project that the Oilers' organization and their fans will have to be patient with.
Patrik Siikanen – C: 7th round, 195th overall
With multiple CHL players falling later than expected in the draft, some people thought Edmonton would snag one of them with their final pick of the draft, however this was not the case. The Oilers opted to select Finnish center/winger Patrik Siikanen. Last season with the Blues U20 team of the Jr. A SM-liiga, Siikanen recorded 10 goals and 17 points in 24 games played. Siikanen is seen as a versatile forward with a good shot but needs to improve his skating. Like most late round picks, this player will take a while to develop, if he ever does, and isn't a viable fantasy option at this point.
Development Camp Roster and Notes
Note: All 25 players at camp were members of the Oilers' organization, there were no free agents attending.
Goaltenders (4): Olivier Rodrigue (Chicoutimi, QC/ Drummondville, QMJHL); Stuart Skinner (Edmonton, AB/ Swift Current, WHL), Shane Starrett (Bellingham, MA/ Wichita, ECHL), Dylan Wells (St. Catharines, ON/ Peterborough, OHL)
Defencemen (8): Evan Bouchard (Oakville, ON/ London, OHL), Matthew Cairns (Mississauga, ON/ Cornell, ECAC), Logan Day (Seminole, FL/ Endicott, NCAA D3), Vincent Desharnais (Laval, QC/ Providence College, H-East), Caleb Jones (Frisco, TX/ Bakersfield, AHL), Philip Kemp (Greenwich, CT/ Yale, ECAC), Michael Kesselring (Florence, NC/ Hampton School, NH USHS), Dmitri Samorukov (Volgograd, RUS/ Guelph, OHL)
Forwards (12): Tyler Benson (Edmonton, AB/ Vancouver, WHL), Skyler Brind'amour (Raleigh, NC/ Chilliwack, BCHL), JD Dudek (Derry, NH/ Boston College, H-East), Cameron Hebig (Saskatoon, SK/ Regina, WHL), Colin Larkin (Waterford, MI/ UMass-Boston, NCAA D3), Kirill Maksimov (Moscow, RUS/ Niagara, OHL), Ryan McLeod (Mississauga, ON/ Mississauga, OHL), Cooper Marody (Brighton, MI/ Michigan, Big Ten), Graham McPhee (Bethesda, MD/ Boston College, H-East), Ostap Safin (Prague, CZE/ Saint John, QMJHL), Nolan Vesey (North Reading, MA/ Maine, H-East), Kailer Yamamoto (Spokane, WA/ Spokane, WHL) 
Breakdown of players attending Development Camp:
 
2018 NHL Draft: Bouchard, Kesselring, McLeod, Rodrigue
2017 NHL Draft: Brind'amour, Kemp, Maksimov, Safin, Samorukov, Skinner, Yamamoto
2016 NHL Draft: Cairns, Desharnais, McPhee, Wells
Bakersfield (AHL): Day, Jones
Wichita (ECHL): Starrett
Free agent signings: Day*, Hebig, Larkin, Starrett
Acquired in trades: Dudek, Marody, Vesey
 
*Signed to an AHL contract
The Edmonton Oilers Development Camp started on June 25th and concluded with the fifth annual Billy Moores Cup in June 28th.
Kailer Yamamoto separated himself from the pack and looked like he is poised to challenge for a full time spot on the Oilers in the fall. What he lacks in size he makes up for by being supremely talented and a threat anytime he has the puck. He recorded three points in his team's 4-2 win of the Billy Moores Cup.
Evan Bouchard displayed the offensive abilities that all the fans are hoping he can bring to the NHL. He scored a beauty with an absolute laser of a one timer from a feed by Yamamoto in the Billy Moores Cup. He had three points in the game. His defensive game could use some polishing but I'll hold off judgement until I see how he does in preseason.
Kirill Maksimov turned a lot of heads and scored his team's only two goals in the Billy Moores Cup. This player is a pure goal scorer plain and simple. He likely has the best shot of any prospect in the Oilers' system. If the rest of his game translates, Edmonton could have a steal on their hands with Maksimov.
Some other players that stood out were:
–Ryan McLeod with his speed and slick passing.
–Tyler Benson with his work ethic and willingness to take the puck from the wing to the net.
–Stuart Skinner who did not let in a goal in the Billy Moores Cup.
–Graham McPhee who was noticeable with his tenacity and never give up attitude in battles.
Offseason Moves
On June 23rd Edmonton extended qualifying offers to Darnell Nurse, Anton Slepyshev (who signed in Russia) and Ryan Strome.
Due to having very little cap space to work with, Peter Chiarelli has had to be smart and creative in his efforts to fill holes on the Oilers' roster through free agency. On July 1st Edmonton made three signings. One of the signings was of 33-year-old, former Oiler, Kyle Brodziak to a two year contract with an AAV of 1.15 million. This is a nice contract for the Oilers for an Alberta boy who brings veteran leadership, can kill penalties, can win face offs and put up a respectable 33 points last season. Edmonton also signed 25-year-old, former Oilers' prospect, Tobias Rieder to a one year worth two million dollars. Rieder will give the Oilers more speed on the wings, penalty killing and some much needed secondary scoring. These two signings might make it harder for Yamamoto to make the team but they won't affect any other prospects much as the Oilers don't have many, if any, other prospects ready to challenge for a spot on the team. 
Lastly, Edmonton signed former Kings defenseman, Kevin Gravel to a one-year, two-way deal worth $700,000. He will likely serve as the team's seventh defender and/or provide depth in the AHL. Gravel will replace the role that Eric Gryba, who the Oilers have recently bought out, provided but is a better skater than Gryba is. Prospects such as Ethan Bear and Bouchard will likely have to beat out Gravel if they want to make the team. He also has the potential to challenge Matt Benning for the No. 6 defender position. 
On July 6th Edmonton re-signed Ryan Strome to a two-year contract with an AAV of 3.1 million. It was expected that Strome would get around three million per season so I like this deal. He will likely center Edmonton's third line this season as he looked more comfortable there than on the wing last season. If he can become more consistent and improve on the 34 points that he posted in his first season with Edmonton, that's a bonus. 
If you like what you read and are interested in more Oilers/prospects updates make sure to follow me on Twitter @JamesonEwasiuk
Image courtesy of icethetics.co