August 32-in-32: Arizona Coyotes
Keith Duggan
2023-08-04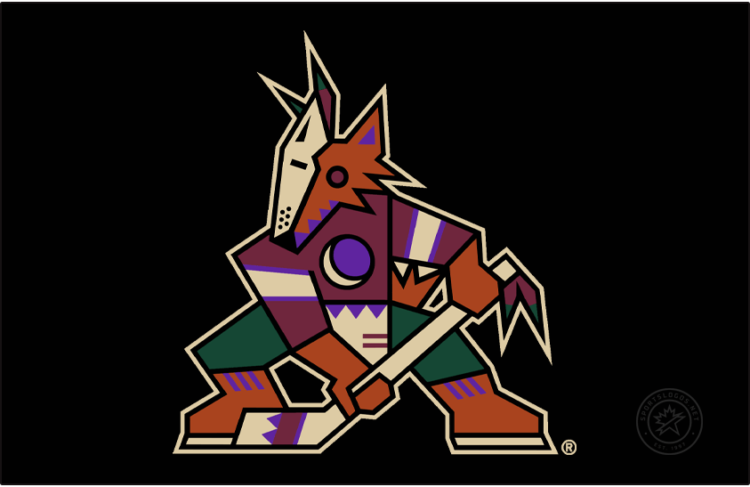 ***
Welcome to the August 2023 edition of the DobberProspects 32-in-32 Series. This month, we are diving into the depth of each organization, looking at their recent graduates, risers, fallers and top-20 prospects. 
***
As discussed in last month's 32 in 32 series, the Coyotes future in Arizona is currently in question. Voters rejected the Tempe arena project, leaving them playing at least one more season at Mullett Arena, a college-sized rink for those of you not keeping up, and then who knows. As Coyotes GM recently said when talking to the media though, "There is a lot of noise in the desert, as I told people in the zoom calls while I was recruiting, I don't build rinks, I build teams. I cannot help you with the rink part, but I can help you put a good team on the ice. That is our motto." 
 Armstrong's mission goes on as Arizona's rebuild continues with the team stocking up on draft picks recently. They made 10 selections in 2022, including top prospect Logan Cooley. Arizona had 12 draft picks in this past June's draft and currently have 13 selections in 2024. Within the last few years Arizona has gone from one of the NHL's worst prospect systems to arguably a top-10 one. The Coyotes were supposed to be tanking for Connor Bedard last year. But a funny thing happened, Arizona actually had home-ice advantage at Mullett, winning more home games than 13 other NHL teams. They finished with the sixth-worst record in the league, not exactly a Stanley Cup favorite but showing that this team is overachieving and improving quicker than many (including me) thought. With Arizona bringing in a few under the radar players this offseason like Sean Durzi, Jason Zucker and Alex Kerfoot, adding in some of the young players continuing to improve, this team should jump a little in the standings again. 
***
Graduating players
The Coyotes are starting to see their rebuild come through. Young players like Clayton Keller, Barrett Hayton and J.J. Moser all were huge parts of the team last season. Seeing a fourth-round pick like Matias Maccelli be one of the top rookies in the NHL last year had to be satisfying also. And they are not done with several other draft picks close and knocking at the door. Arizona should have two of their top prospects be part of the top six this campaign. 
*
Graduate to NHL
Logan Cooley, C: Fully expected to sign with Arizona after his year with University of Minnesota was over, Cooley took his time making a decision. Shortly after the Tempe arena project was voted down, Cooley announced he would be returning for another year of college. That started rumors that he was not interested in playing for Arizona, which at Coyotes development camp Cooley denied. While another year of development would not be terrible, Cooley looked ready for the next challenge. On July 26th, he surprised again, signing his ELC with Arizona. While it is unrealizable expecting Cooley to be the team's top center right off the bat, he most definitely will bring skill and dynamic play to a lineup that desperately could use it.
Dylan Guenther, RW: Guenther got around last year. He played 21 games with Arizona, was loaned to Canada for the 2023 World Juniors, returned to Arizona for 12 more contests, then assigned to Seattle of the WHL for the rest of 2022-23. In Arizona, Guenther proved he could hang. During 33 games with the Coyotes, he had six goals and nine assists, despite seeing minimal playing time. Arizona has high expectations for Guenther this season and with that should see more time on the power play and his TOI go way up. Expect him to play a top nine role this year. It is exciting to think of a future line of Cooley and Guenther together. 
Victor Söderström, D: Soderstrom has not progressed as originally hoped when he was selected 11th overall back in 2019. No one is using the bust word…yet, but Soderstrom does not look like that top pairing defenseman Arizona thought they were getting. After three years of splitting time between NHL and AHL, he no longer is waiver exempt. He will make the big squad this year but do not expect huge point totals.  
*
Graduating from College/Europe:
Josh Doan, RW: Expected to play at least three years at Arizona State, Doan surprised and signed with Arizona after just two. He had six points in 14 games with Tucson to finish off 2022-23 after two very strong offensive seasons in college. He is expected to play this year at Tucson in a top six role. 
Aku Raty, RW: Everyone knows his younger brother Vancouver prospect Aatu, but Aku showed himself to be a serious prospect last year. After years of middling production, he broke out in 2022-23, putting 18 goals and 42 points for Ilves in the Liiga. Also expected to play in the AHL, it will be interesting to see how Raty adjusts to North America. 
Maksymilian Szuber, D: After three years of playing in the DEL, Szuber brings his game over to North America. His highest point total was 10, so do not expect big offensive numbers from him. Szuber played very well for Germany at the 2022 WJC.
*
From KHL to College:
Artyom Duda, D: From the KHL to College probably is not one you see on here often, that is why I felt the need to include Duda. I was weirdly surprised to hear that Duda signed a letter of intent to play at University of Maine for 2023-24. Has a Russian ever left the KHL to play American College? I'm sure it has possibly happened before but this is the first time I can recall. He seemed to be a good prospect but being in Russia, I never really saw him play. Duda was only there for a few days but his play at Coyotes Development camp in June opened my eyes to the excellent prospect he is though. His on-ice vision and especially skating really, really stood out. It is not set in stone that Duda will play for Maine yet since he did suit up for KHL games, but everything seems good right now. I'm excited to see what he does there. 
*********
Risers
Logan Cooley, C: He is not only the Coyotes top prospect, but Cooley is one of the top prospects in the NHL. He had an outstanding 2022-23 with the only negative being him falling short of winning gold for USA at the WJC and a college championship. Now he brings his game to the NHL for the next challenge. I honestly expect him to finish 2023-24 as one of the Coyotes top scorers. 
Sam Lipkin, LW: Looking for a sleeper prospect, Lipkin could be your man. After being one of the top scorers in the USHL during 2021-22, Lipkin had a very productive freshman campaign at Quinnipiac. That included winning a college championship where he assisted on the game-winning overtime goal, beating Cooley and University of Minnesota. His 43 points were second on the club, Lipkin also played a bottom six role for USA at the 2023 WJC. The Coyotes pushed hard for him to turn pro but Lipkin decided to return for at least one more year at Quinnipiac.
The Coyotes tempted Sam Lipkin with an 'impressive presentation' and a contract offer, but the 2021 seventh-round pick opted for another year of development at Quinnipiac, and a chance to defend the Bobcats' national championship.

Story: https://t.co/dc1DwWR8ES

— Craig Morgan (@CraigSMorgan) April 23, 2023
*****
Fallers
Ivan Prosvetov, G: Once dubbed "goaltender of the future" for Arizona, his stats have not been good the last few years. Personally, I do not think Prosvetov has been developed well. He spent a good two seasons in the NHL either on Arizona's taxi squad or a backup instead of getting quality starts with Tucson. He was better in 2022-23 but still does not look like that future starting goalie he was expected to be. No longer waiver except, he could be claimed by another team. Arizona does not seem worried, as they plan on him playing this year in Tucson. 
Nathan Smith, C: I really thought Smith would play 2022-23 with Arizona, he was so good his junior year of college and arrived as an older prospect (played most of last year as a 24-year-old). I was surprised to see him an early cut from Coyotes camp and then struggle offensively in the AHL. His 27 points last year were seventh in Tucson scoring. I expect a bounce back year for Smith but watching him play at times I am not totally sure. 
******
Organizational Depth Chart 
(Combination of NHL readiness and upside).
| | | |
| --- | --- | --- |
| Left Wing | Center | Right Wing |
| Daniil But | Logan Cooley | Dylan Guenther |
| Samuel Lipkin | Conor Geekie | Jan Jenik |
| Ilya Fedotov | Nathan Smith | Milos Kelemen |
| Julian Lutz | Jonathan Castagna | Josh Doan |
| Ben McCartney | Tanner Ludtke | Aku Raty |
| Noel Nordh | Samu Bau | Miko Matikka |
| Ryan McGregor | Curtis Douglas | Alexander Daryin |
| Vadim Moroz | Anthony Romano | Elliot Ekefjard |
| Carson Bantle | Filip Barklund | Adam Zinka |
| Liam Kirk | | |
| Danil Savunov | | |
*
| | |
| --- | --- |
| Left Defense | Right Defense |
| Dmitri Simashev | Victor Soderstrom |
| Vladislav Kolyachonok | Michael Kesselring |
| Patrik Koch | Maveric Lamoureux |
| Artyom Duda | Cameron Crotty |
| Jeremy Langlois | Montana Onyebuchi |
| Maksymilian Szuber | |
| Justin Kipkie | |
| Cal Thomas | |
| Mathew Morden | |
| Terrell Goldsmith | |
| | |
| | |
*
Goalies
Ivan Prosvetov
Michael Hrabal
Matt Villalta
Rasmus Korhonen
Anson Thornton
Melker Thelin
Carsen Musser
*****
Top 20 Fantasy Prospects
This section is intended to paint a picture of the Arizona Coyote prospects whose current trajectory projects them making the most positive fantasy impact at the time that they reach the NHL. Arrival date and NHL certainty have been taken into consideration; however, potential upside is the most important factor in determining this list.
Logan Cooley
Dylan Guenther
Dmitri Simashev
Conor Geekie
Daniil But
Victor Soderstrom
Josh Doan
Sam Lipkin
Artom Duda
Jan Jenik
Ilya Fedotov
Maveric Lamoureux
Michael Hrabal
Julian Lutz
Vladislav Kolyachonok
Miko Matikka
Jeremy Langlois
Noel Nordh
Nathan Smith
Ben McCartney
******
Rookie Faceoff Tournament
 The Coyotes will once again be taking part in the Rookie Faceoff Tournament, this year hosted by the Las Vegas Golden Knights. This is the fifth year in which the tournament will feature the same six teams: Anaheim, Arizona, Colorado, Los Angeles, San Jose and Las Vegas. It will take place between September 15-18th.
With top prospects like Cooley and Guenther there, it should be a competitive team for Arizona.
*****
Thanks for reading! Feel free to follow me on Twitter @KDuggan92
LATEST RADIO & DRAFTCASTS