August 32-in-32: Anaheim Ducks
Pat Quinn
2023-08-02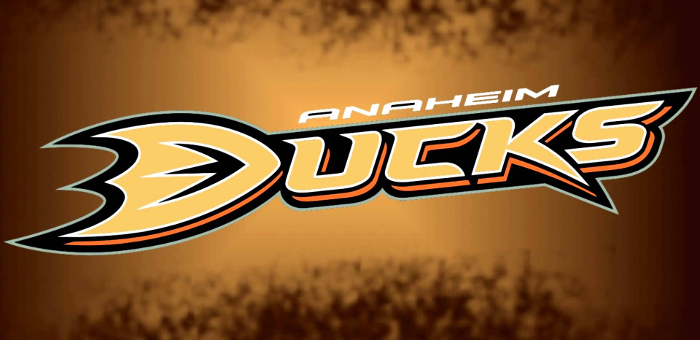 ***
Welcome to the August edition of the DobberProspects 32-in-32 Series. This month, we are diving into the depth of each organization, looking at their recent graduates, risers, fallers and top-20 prospects.
***
The Anaheim Ducks are heading in to the 2023-24 season looking to finish with another high selection in the 2024 draft. The Ducks fired HC Dallas Eakins and hired new head coach Greg Cronin to come in for the next step in the rebuilding process as he looks to develop the younger players and progress the organization forward.
The Ducks brought in some more veteran faces for the organization: overpaying Alex Killorn for his Stanley Cup experience, signing Radko Gudas for his solid defense and punishing hits, and Robert Hagg for depth. This season should also see the exodus of Adam Henrique and Jakob Silfverberg at the deadline.
There was also this from Frank Seravalli on goaltender John Gibson:
Which created some retraction and back and forth between the agent and Seravalli:
Gibson has not been good for a while, but behind the Ducks roster how can you be very good trying to prop them up for so long. There have been rumors that he has wanted out for a while but he has also stuck around and kept playing. Have injuries finally taken their toll and Gibson is not good any more, or is it just a disinterest in continually playing for a non-playoff team that has resulted in the below average play. It will be an interesting development no matter what happens.
*****
Graduates
Mason McTavish, LW/C
Solidified himself as a fully-fledged top six NHL player. Zero chance he plays anywhere else
Jamie Drysdale, D
From eight games last season to hopefully being back to his top four performing self on the back end
Olen Zellweger, D
Done in the WHL and will either be in the NHL or AHL (more below)
Sasha Pastujov, LW
The supremely skilled forward is now done with the OHL and will have to prove his is a worthwhile prospect for keeper leagues as he will be playing with the San Diego Gulls in the AHL
Nathan Gaucher, C
Done in the QMJHL and will be playing in the AHL
Judd Caulfield, RW
Finished his NCAA tenure and will be playing for the San Diego Gulls
Pavel Mintyukov, D
Another top defense prospect for the Ducks. It will likely be a battle between him and Zellweger for the NHL roster spot, or both may flip between the NHL and AHL
Tyson Hinds, D
Moving from the QMJHL to the AHL with the Gulls
Jackson LaCombe, D
Wrapped up his NCAA tenure, and got in two NHL games to end the season. He will likely start in the AHL for the Ducks
Lukas Dostal, G
It is time for the Ducks top goalie prospect to attempt to shine in the NHL in a backup/1B role as he is currently the only other goalie on the roster with NHL experience
Calle Clang, G
Clang came over from the SHL and got in a couple AHL games. He will now look to lead the Gulls in net as he will battle Gage Alexander in net
Nikita Nesterenko, C
Nesterenko wrapped up his NCAA time, scored his first NHL goal (his only point in nine games), and will be playing full time in the AHL
*
Risers
Leo Carlsson, C
There is no guarantee the #2 overall selection outright makes the NHL, so he is instead included in risers. He has the chance to make the Ducks and be the #2C right out of the gate and there is no doubt he will be a very good player for a very long time
Benoit-Olivier Groulx, C
A real stand out on the lowly Gulls team for his two-way play and increased production. There is a real good chance Groulx joins the Ducks squad and plays in a bottom six role, but with Carlsson being drafted, and Lundstrom and Strome still on the roster, he will likely play in the AHL once gain.
Olen Zellweger, D
Zellweger was awarded the 2022-23 WHL Defenseman of the Year and voted an all-star defenseman in the Memorial Cup. He has nothing left to prove in the WHL. He will be battling Mintyukov for an NHL spot as they are both lefties and may be in the AHL to start, but there he will also lead the powerplay. There is a chance for a huge hit here as he could make the NHL and lead the Ducks' powerplay as well
Pavel Mintyukov, D
Mintyukov was awarded the 2022-23 OHL Defenseman of the Year. He ahs nothing left to prove in the OHL (does this sound familiar, because it will be as they are in the EXACT same spot!). He will be battling Zellweger for an NHL spot as they are both lefties and may be in the AHL to start, but there he will also lead the powerplay. There is a chance for a huge hit here as he could make the NHL and lead the Ducks' powerplay as well
Tristan Luneau, D
Luneau essentially doubled his production in the QMJHL and if not for the other defense studs in the system, he would be garnering more attention. Also, thanks to all the young plays on defense in the organization, he will almost certainly play in the QMJHL again. Oh, and did I forget to mention that he was awarded the 2022-23 QMJHL Defenseman of the Year
*
Fallers
Urho Vaakanainen, D
Injured for a majority of the 2022-23 season, he should still have an NHL spot but with the recent graduates on defense coming for the Ducks Vaakanainen will really need to stand out to hold his spot under a new coaching staff
Sam Colangelo, RW
Colangelo struggled in his third NCAA season as his production was not up to his previous year. He also switched schools going from Northeastern University to Western Michigan University for 2023-24. Hopefully, the change of venue reinvigorates Colangelo's game and production
Josh Lopina, C
In 72 AHL games, spanning a season and a quarter, Lopina has just eight points. He will need to start producing if he hopes to have a future in Anaheim, especially as more and more talent gets added to the system.
*****
Prospect Depth Chart
A combination of NHL readiness and upside
| | | |
| --- | --- | --- |
| LW | C | RW |
| Mason McTavish | Leo Carlsson | Brett Leason |
| Pavol Regenda | Benoit-Olivier Groulx | Jacob Perreault |
| Sasha Pastujov | Nathan Gaucher | Judd Caulfield |
| Braden Tracey | Glenn Gawdin | Sam Colangelo |
| Nico Myatovic | Nikita Nesterenko | Trevor Janicke |
| Blake McLaughlin | Albin Sundsvik | |
| | Josh Lopina | |
| | Coulson Pitre | |
*
| | |
| --- | --- |
| LHD | RHD |
| Olen Zellweger | Jamie Drysdale |
| Pavel Mintyukov | Tristan Luneau |
| Urho Vaakanainen | Drew Helleson |
| Jackson Lacombe | Noah Warren |
| Tyson Hinds | Ian Moore |
| Colton White | |
*
Goaltenders
Lukas Dostal
Calle Clang
Gage Alexander
****
Top 20 Fantasy Prospects
This section is intended to paint a picture of the Anaheim Ducks prospects whose current trajectory projects them making the most positive fantasy impact at the time that they reach the NHL. Arrival date and NHL certainty have been taken into consideration. However, a player's potential upside is the most important factor in determining this list.
Not included are Mason McTavish and Jamie Drysdale for obvious reasons
Leo Carlsson
Olen Zellweger
Pavel Mintyukov
Tristan Luneau
Lukas Dostal
Nathan Gaucher
Jacob Perreault
Calle Clang
Sasha Pastujov
Braden Tracey
Jackson Lacombe
Benoit-Olivier Groulx
Pavol Regenda
Nikita Nesterenko
Sam Colangelo
Drew Helleson
Nico Myatovic
Blake McLaughlin
Coulson Pitre
Gage Alexander
*
If you missed last months 32 here it is: https://dobberprospects.com/2023/07/01/august-32-in-32-anaheim-ducks-2/
Thanks for reading, follow me on twitter: @FHPQuinn
Pat Quinn
LATEST RADIO & DRAFTCASTS