July 32-in-32: Anaheim Ducks
Pat Quinn
2023-07-01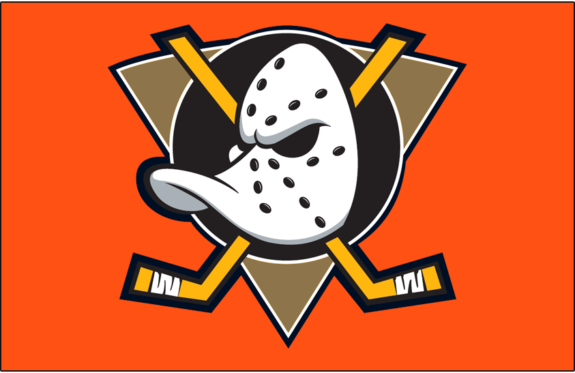 ***
The 32-in-32 Series is an annual event here at DobberProspects! Every day in August we will be bringing you a complete breakdown of a team's Draft, and insights into their off-season movements thus far. Following this up in August, we will dive into every team's prospect depth chart with fantasy insights and implications for the upcoming seasons. Check back often, because we plan on filling your hockey withdrawal needs all off-season long!
***
The Ducks entered the draft with the second overall selection after losing the draft lottery to Chicago. Anaheim is currently at the bottom of the NHL in terms of cap hit and only have a few UFAs and RFAs to sign.
Next season seems like another bottom-five finish season as the Ducks go about the rebuilding process and look to add more assets. Also, will this finally be the off-season where John Gibson will be traded?
*******
Draft Recap
Round 1, Pick #2 – Leo Carlsson, C
Anaheim surprised the draft world when they selected Leo Carlsson second overall, instead of who everyone assumed they were selecting in Adam Fantilli. Carlsson is no slouch though as the difference between the two will likely end up to be minimal. He is a beast of a prospect and easily has the potential to not only be a #1C in the NHL but also out of all the Ducks' young players. Carlsson is a great two-way player with incredible offensive instincts and creatively. He will be a player put out in all situations. There is not really a lot more to say because he just does everything so well.
*
***
Round 2, Pick #33 – Nico Myatovic, RW
Myatovic played on the stacked Seattle Thunderbirds squad and as the season wore on the Thunderbirds added more and more talent diminishing his role, especially in the playoffs. Going in to next season there will be more ice time for him to show his talent with increased production. Myatovic feels almost like a "safe to make the NHL" type of pick, but there could be more offense there than people have given him credit for thanks to his fantastic shot and drive to the net.
***
Round 2, Pick #59 – Carey Terrance, C
Terrance was selected slightly higher than a majority of draft rankings placed him but that is not to take anything away from the player, more so on the strength of the draft. Terrance has good size, great speed as a skater, loves to dangle, and a high-level shot. He also a ton of compete which teams love as he will battle everywhere on the ice.
***
Round 2, Pick #60 – Damian Clara, G
Being a 6-6 goalie is a highly sought after option at the draft and Clara fits that profile. He is also a project that will take a while to develop. Clara will continue to hone his skills in Sweden until at least 2024-25 as he works on his consistency and his play reading. His athleticism is good and he, obviously, covers a majority of the net. Additionally, he is the first player born in Italy to be drafted to the NHL.
***
Round 3, Pick #65 – Coulson Pitre, C
Pitre, like Myatovic, appears to be another "safe to make the NHL" type of pick. He does not appear to have a lot of explosive offense that can translate to the NHL, but what can translate is his skating, smarts, and battle ability. That alone can solidify a bottom-six NHL role in the future.
***
Round 3, Pick #85 – Yegor Sidorov, RW
This is the second time Sidorov was available for the NHL draft and this time he was selected. What stands out the most with Sidorov is his shot. It is deceptive, quick and accurate. If he can evolve the other areas of his game enough he could have a chance to be a middle-six NHL goal scorer. A boom/bust type of pick
***
Round 4, Pick #97 – Konnor Smith, D
In selecting the 6-6 defender the Ducks are hoping to have drafted a future stay-at-home defender than can defend the team's skilled players. Smith like to play a simple game, there is nothing flashy here, might be good for multi-category leagues in the future if he makes it.
***
Round 5, Pick #129 – Rodwin Dionicio, D
Dionicio has great offense instincts and is always looking to make a play. This is also the second time he has been available and the Ducks swooped him up. Dionicio is great to lead a break out, transition play, or make a big hit. His skating is what has held him back as is really affects his defense. If he can correct that, he could be a steal of a late round pick.
***
Round 6, Pick #161 – Vojtech Port, D
Port was hampered by an awful Oil Kings squad, as the team was dead last with a record of 10-54-4 and was the lowest scoring team by at least 60 total goals for. Port finished as the top scoring defenseman on the team with 17 points in 46 games. There is skill there and hopefully some talent can be added to help him, or he can be traded away to another WHL team. This could also be a great pick if all the development goes well.
********
The Off-Season
Incoming
Radko Gudas, D – $4M x 3 years – Similar deal to his last one, Gudas is a good middle pairing dman that will hit anything, and if you lose in the playoffs to the team he is on he will likely shout in the goalies face
Alex Killorn, LW – $6.25M x 4 years – Did Killorn have something on GM Verbeek? This deal is atrocious. Thankfully the Ducks have plenty of cap room to overpay for Tampa Bay experience
********
Outgoing
Max Comtois – Was not qualified by the Ducks and will be a UFA on July 1. His career in Anaheim has really been on a downward trend since the 2020-21 season. It is unknown why his production has just tanked, or why the Ducks want to cut bait. Thanks to no public discussion/information on "why", the rumours now lead everyone to wonder if this is related to the fallout from the 2018 World Junior Championship Canada squad scandal. Who knows if we will ever find out
Kevin Shattenkirk is a UFA and is looking to sign elsewhere
Other UFAs:
Nathan Beaulieu, Scott Harrington, Derek Grant, Jayson Megna, and Anthony Stolarz
Other RFAs not extended qualifying offers:
Simon Benoit, Bryce Kindopp, Josiah Slavin, Olle Eriksson Ek, and Axel Andersson
***********
Re-Signed
None so far, but will update if a signing happens
Notable RFA's:
Troy Terry and Trevor Zegras – Anaheim will have zero trouble signing both players to long-term, or bridge, deals
Lukas Dostal, G – The goalie of the future will surely be signed
RFA prospects yet to get a real NHL chance yet:
Benoit-Oliver Groulx
******
Thanks for reading, follow me on twitter: @FHPQuinn
Pat Quinn
LATEST RADIO & DRAFTCASTS