August 32-in-32: Pittsburgh Penguins
Dave Hall
2022-08-29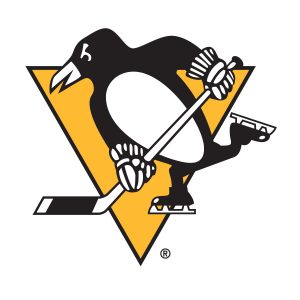 The 32-in-32 Series is an annual event here at DobberProspects! Every day in August we will be bringing you a complete breakdown of a team's draft, and insights into their off-season movements thus far. Following this up in September, we will dive into every team's prospect depth charts with fantasy insights and implications for the upcoming seasons. Check back often, because we plan on filling your hockey withdrawal needs all off-season long!
The Penguins continue to be one of the NHL's more impressive teams, having recently made the playoffs for the sixteenth consecutive season on the backs of superstars such as Sydney Crosby. But for how long? With their core group of players now on the wrong side of 30, some even 35, the club's window for contention is closing in rapidly. That reality does not seem to phase Ron Hextall and company, though. Rather than break it down and start fresh, the club found a way to keep the band back together, signing a string of 30-plus UFA's over the summer, keeping their contention window ajar for the next few seasons. At least, that is the hope.
Of course, winning has come at a cost for the club. With a league-best playoff streak (16 years) alive and well, the club has forgone its fair share of top-rated draft picks over the years. As a result, leaving their prospect's shelves rather empty. In fact, this year's first-round selection stood as just the third in 10 years for the club and the first since 2019, when they selected Samuel Poulin.
Make no mistake about it, it's win at all costs for the Penguins right now, and with a strong core – albeit aging – at the helm, the possibility of hoisting another Stanley Cup is certainly within reach.
But first, it was time to draft.
The Draft
While it is certainly positive that the club held a first-round pick, the Penguins were still left empty through rounds two and three. With just five picks over the weekend, Ron Hextall and company had to get creative to find the best bang-for-their-buck in the deeper rounds, yet again.
Round One, 21st Overall – Owen Pickering, LD 
Finally, a first-round pick.
With the depth chart in need of virtually everything, the Penguins elected to shore up their left-side defense pipeline. With 33 (9G + 24A) points over 62 games, Pickering finished tops amongst his Swift Current Bronco's in points by a defender.
The Manitoba native brings an intriguing mix of size, skill, and skating ability – a combination that can be tough to find in defenders. While he is still quite slender, he boasts a staggering 6-foot-4 frame, with tons of potential to add to his listed 181-pounds. Although it may be rare for such a large frame, Pickering is quite mobile and was considered one of the better skating amongst this 2022 defense crop. He carries relatively fluid edges and is able to cover tons of ground while putting himself into good positions to create offense or close in gaps. The Penguins receive a bit of a project and are banking on him filling out and hitting on a nice upside swing, but overall, should squeeze out a top-four asset, at the very least.
🎥 Size, skill, and a nose for the net. Meet Owen Pickering.@SCBroncos<