August 32-in-32: Washington Capitals
Pat Quinn
2022-08-30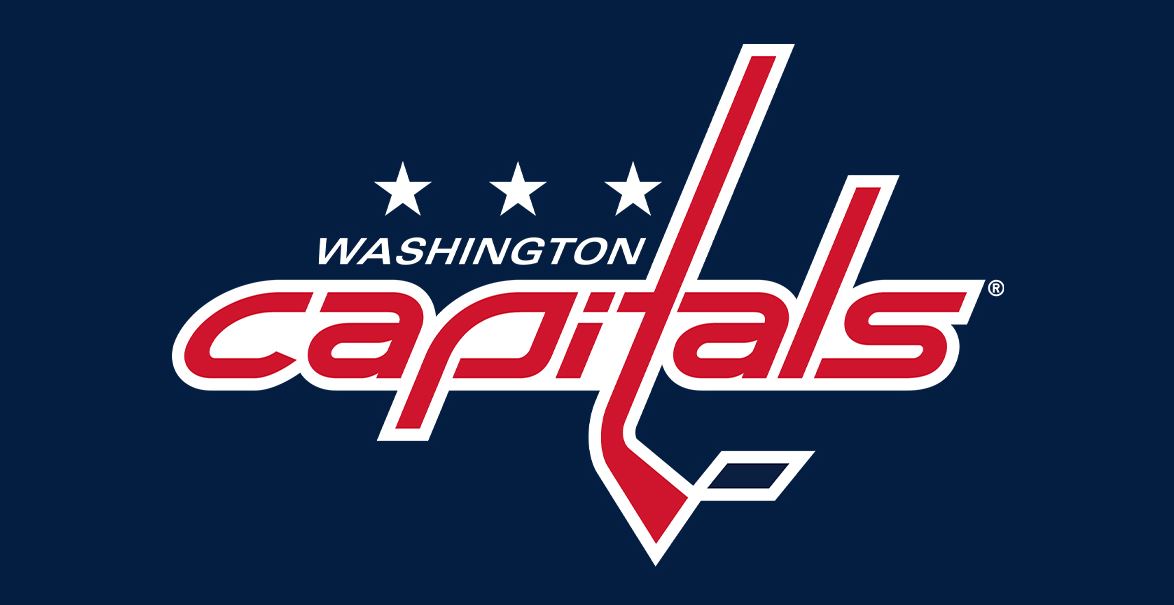 The 32-in-32 Series is an annual event here at DobberProspects! Every day in August we will be bringing you a complete breakdown of a team's Draft, and insights into their off-season movements thus far. Following this up in September, we will dive into every team's prospect depth chart with fantasy insights and implications for the upcoming seasons. Check back often, because we plan on filling your hockey withdrawal needs all off-season long!
The Capitals offseason so far has been one of small tweaks at forward and defense, and then a massive upgrade in net. The Capitals reeled in the most sought-after goalie in Darcy Kuemper in hopes to lead them to another Stanley Cup, while saying goodbye to both Vanecek and Samsonov. They also added up front in hopes that Dylan Strome and Connor Brown can add scoring to the team, and that Henrik Borgstrom can find his game, while both Tom Wilson and Niklas Backstrom recover mid-season from injuries. On defense the Capitals added some depth but are hoping another young defenseman can make the squad on the bottom pair.
The Capitals were also big winners at the draft grabbing more potential high-upside players than they have in any draft over the past few years. The Capitals again stuck road blocks at forward that may keep all of their younger players scratched or in the AHL.
Draft Recap
Round 1, Pick #20 – Ivan Miroshnichenko, LW/RW
Miroshnichenko is the exact type of player the Capitals needed to select here. His upside is amongst the best in the draft and he has a chance to be the best player in the draft when all is said and done. The last time the Capitals had a player fall to them with high upside (but not to this extent) would be Hendrix Lapierre in 2020. Both players fell due to the uncertainty with injuries, but Miroshnichenko likely would have been selected higher if not for him also being Russian.
Miroshnichenko has a high-end shot and great playmaking ability. His ability to use his size with his skating ability gives defenders fits. On the powerplay he can be lethal as well. It is unknown how he will have recovered from the Hodgkin's lymphoma but everyone hopes he gets right back in to his high level of play. He may stay in the KHL until longer than his contract expires in 2023-24 but there is a sense he will come to North America once his contract expires.
Quick should out to myself for actually calling Miroshnichenko to the Capitals in the mock draft episode of the DraftCast:
Round 2, Pick #37 – Ryan Chesley, D
Chesley was a top defenseman in the USNTDP in 2021-22. He has good size and skating ability, along with great transition play. Chesley knows both ends of the ice as he can defend exceptionally and control the play in the offensive zone while blasting in goals, which he showed by playing both special team's last season. He just kept getting better as the season wore on and could have easily been a first-round selection. Chesley may not become a big NHL scorer but with his projectable size and ability there is a high likelihood that he can become an NHL player.
In round three the Capitals decided to actually select two players with high-end ability who can potentially become scorers in the NHL, instead of the usual grinder/bottom-line projection type players they have selected in the past.
Round 3, Pick #70 – Alexander Suzdalev, LW
Suzdalev is a pass first player who can read and process plays very well. He was a top player for HV71 in the J20 league last season, posting 51 points in 45 games, but did struggle in his five games in the HockeyAllsvenskan (with minimal ice time though). Suzdalev needs to work on his shot and his willingness to play in the dirty areas of the ice. His hockey IQ can only get him so far and it may take time for him to develop in to an NHL player, if he does become one.
Suzdalev has signed to play with the Regina Pats in the WHL for 2022-23. On that team he will play with likely first-overall selection Connor Bedard. The two played together when Bedard was loaned to Sweden's HV71 (J18 and J20) in 2020-21 and they do know each other pretty well because of it.
Round 3, Pick #85 – Ludwig Persson, C/LW
Persson is a fast-paced forward who can create offense in transition as he loves to carry the puck and fly around the offensive zone. Persson is a competitive player who fights to win the puck as well. There is a smart playmaker here as well, and his combination of smarts, speed and compete may help him become an NHLer. He played in the J20 for Frolunda, easily playing against his peers with 61 points in 41 games, but struggled in the bigger and faster SHL for 10 games. Persson will play in the HockeyAllsvenskan for 2022-23 which will help him with development as it is the best next step for him.
Round 5, Pick #149 – Jake Karabela, C
The Capitals again went to the boom/bust drawer to grab a kid who has shown high-end skill. In his first year in the OHL Karabela finished fourth on the team in scoring with 45 points in 68 games, and was an important player on both the powerplay and penalty kill. He is a high skilled player but fell so far in the draft due to his smaller stature and mediocre skating ability. If Karabela can fill out, while keeping up with his body growing, and work on his skating then he could potentially land as a middle-six player in the NHL.
Round 6, Pick #181 – Ryan Hofer, C
Washington still went to the WHL to draft a player but this time waited until round six to selected the overager Hofer. He is a player with a great shot and anticipation, but needs to work on every other aspect of his game. Hofer is a long shot to make it but he still may have a career out of being a top-end AHL/overseas player.
Round 7, Pick #213 – David Gucciardi, D
Gucciardi is an intriguing prospect with promise but not a high chance of making the NHL, as with most seventh-round selections. He loves to shoot the puck and is a noted great skater, but there are warts to his game in the consistency department that may hold him back.
The Off-Season
Incoming
Darcy Kuemper (signed $5.25M x 5 years) – The Capitals came out of the free agency gate swinging giving the 32-year-old Kuemper a $26.25M five-year contract to be the #1 Vanecek and Samsonov clearly were not developing fast enough to be. Washington is hoping the Kuemper will keep up the high-end play he has shown since 2018-19 and lead them to another Stanley Cup
Charlie Lindgren (signed $1.1M x 3 years) – To back up Kuemper Capitals signed Lindgren to a $3.3M contract over three years to be a 1B style back up, as Kuemper has shown a proneness to injuries. His play in 2021-22, in both the NHL and AHL, for St. Louis was exceptional and the Capitals hope he can keep that style of play up
Connor Brown (1 year left at $3.6M) – Rumoured to be heading to Edmonton before free agency in a trade the Capitals came in and gave the Senators a 2024 2nd round selection for the final year of Brown's services. Brown will be a middle-six winger for the Capitals who can play up and down the line up. It is a good signing but also is a signing that will block young players from the roster (more on that next month)
Erik Gustafsson (signed $800k x 1 year) – A depth signing for offense from the back end Gustafsson has shown to be good in transition and offense but never great enough for coaches to trust him long enough in his own end. The contract is small enough that it can be buried if a young player can pass him on the roster
Dylan Strome (signed $3.5M x 1 year) – The Capitals are hoping the Strome they have signed for one-year has finally found his offense game, but color me skeptic to his offense outside of high-end players. I admit to being routinely down on him but they could still take the time given to him and excel for the Capitals. If that happens he may re-sign at a cheap price with the Capitals
Henrik Borgstrom (signed $750kNHL/$400kAHL x 1 year) – The Capitals signed Borgstrom to a one-year, two-way contract and he will have to fight to even make the NHL squad. He blocks the Capitals other younger players but if he can finally begin to realize his potential the Capitals could keep him as an NHL roster regular next season as they have quite a few UFAs
Outgoing
Ilya Samsonov – Washington did not qualify Samsonov and let him walk. Letting him walk for free may be a big regret for the Capitals down the line, as Samsonov could find consistency and become the starter everyone thought he could be, giving the Leafs a long-term high-end starter for free
Vitek Vanecek – After coming back from the Seattle expansion draft at the price of a 2023 2nd round pick, the Capitals traded him to New Jersey for a 2022 2nd (Chesley) and a 2022 3rd (Suzdalev) round picks. Vanecek never stayed consistent enough for a team with Stanley Cup aspirations but he could stabilize the net in New Jersey
Johan Larsson – Signed in Sweden
Phoenix Copley – Signed by LA for depth in net
Re-signed
Marcus Johansson (re-signed $1.1M x 1 year) – Signed for an extra year to be a bottom-six player who Laviolette will for sure play in the top six at times
Matt Irwin (re-signed $750kNHL/$450kAHL x 1 year) – Head Coach Laviolette's favorite #7 defenseman has a job for life as long as Lavi coaches somewhere
Beck Malenstyn (re-signed $762.5k x 2 years) – Two-year contract with the first year two-way and the second one-way. He will be mostly a depth call up
Brett Leason (resigned $775k x 2 years) – Two-year one-way contract for $775k per year. He could be snagged on waivers as the Capitals roster is too full to keep him on but he may stick around as the #13 or #14 forward. It will take him a long time to develop so that may keep him Capitals property if he re-enters waivers from another team
Thanks for reading, follow me on twitter: @FHPQuinn
Also follow the DraftCast: @DobberDraftCast
Pat Quinn
LATEST RADIO & DRAFTCASTS