August 32-in-32: Vancouver Canucks
Dave Hall
2022-08-31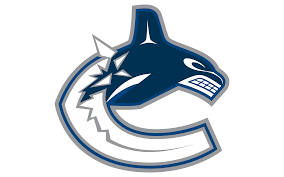 The 32-in-32 Series is an annual event here at DobberProspects! Every day in August we will be bringing you a complete breakdown of a team's Draft, and insights into their off-season movements thus far. Following this up in September, we will dive into every team's prospect depth charts with fantasy insights and implications for the
upcoming seasons. Check back often, because we plan on filling your hockey withdrawal needs all off-season long!
In a tale of two seasons, the Vancouver Canucks 2021-22 campaign was full of extreme lows, and even more intriguing highs. For years, it felt like the push for Jim Benning, and the entire coaching staff to be let go had been providing a dark and gloomy cloud over both the organization and it's loyal fanbase. Even so, the club's ownership decided to give both Benning and Head Coach one last "kick at the can" to try and spark some magic. Unfortunately, that candle burnt out rather quickly. By December, the Canucks had sported a dismal 9-15-2 record and found themselves in the basement of the Pacific Division. To add to this, it seemed that everyone, with the exception of J.T Miller, was struggling to find their game under Travis Green. Most notably, Elias Pettersson, who was coming in hot off of a fresh three-year, 22,050,00 million dollar deal, looked like a completely different player on the ice. It was getting ugly from nearly every angle.
Cue the change.
Ownership provided a clean sweep, and essentially changed the entire outlook of the club's season, and future, overnight. While they ultimately fell just shy of their playoff goals, the second half of the season, coached by the long-time veteran, Bruce Boudreau, was something that no one could have predicted. Right from the gate, he backed them to a seven-game winning streak, bringing Rogers Arena to their feet and igniting an incredible spark that the city and club had not felt in quite some time. "Bruce, there it is". From the date of the tectonic shift in early December, the Canucks would go on a 32-15-10 stint, eventually running out of steam at the tail end of the season, just missing the post-season. Who cares, for the first time in years, fans seem excited and confident in what's to come.
Oh, and Elias Pettersson? He posted 43 points in 29 games under Bruce, finishing the year with 32 goals and 68 points. In fact, nearly every player experienced significant upticks in both statistics and confidence levels. Yes, hope is finally beginning to be restored.
In addition to the coaching staff, a new management team was also put in place. Former Pittsburgh Penguins GM, Jim Rutherford, was brought in to serve as President of Hockey Operations, while Patrik Allvin, also a former Penguin, would assume the General Management role. Over the next few months, the club announced a string of names to join the new group, which included Emilie Castonguay, and Cammi Granato, who have become the Canucks first female Assitant General Managers in Canucks history. So far, this new regime seems to be doing, and saying, all of the right things.
Unfortunately, they were left with a ton of work to clean up – work that won't fix itself overnight -, which includes an exhausted list of unideal contracts, a thin (to say the least) defensive corps, and a dwindled prospect pipeline.
First, it was time to draft.
The Draft
For the first time since 2019, when they selected Vasily Podkolzin, the Canucks carried a coveted first-round pick (15th overall). In a draft as open as this year's, there was a good chance that a solid prospect would be available, thus, making it an easy decision to retain the pick and make the effort to kickstart the long-winded journey to replenish a suffering prospect pool. With no second-round pick in hand, they would enter the weekend with six selections.
Round One, 15th Overall – Jonathan Lekkerimaki, RW
Do you like goals? Well, that is precisely what Jonathan Lekkerimaki will give you. And lot's of them. While he is capable of providing underrated playmaking opportunities, the Swedish winger's ability to beat netminders is as threatening as they come. In fact, amongst his fellow draft mates, Lekkerimaki may carry the purest release.
Skating alongside fellow first-round draftees, Liam Ohgren and Noah Ostlund, Lekkerimaki enjoyed a lucrative J20 Nationell 2021-22 campaign with 35 points (20G + 15A) over 26 games for Djurgårdens IF J20. His efforts among the junior circuit awarded him a 26-game stint in the SHL to boot, where he added seven goals and nine points.
As mentioned, scoring goals is his bread-and-butter and his lethal shot will undoubtedly translate to any level he is faced with. However, his challenges stem from being a perimeter player, rarely injecting himself into the dirty areas, and looking somewhat stagnant without the puck in a shooting position. So far, he has shown a need to be placed with more play-driving linemates, as his ability to create opportunity himself has been lacking. With that said, when he does see the puck in a danger zone, he certainly knows what to do with it.
Although his rights lie with the Vancouver Giants (WHL), Lekkerimaki has confirmed his plans to return to Sweden, taking on the Allsvenskan league, after his Djurgårdens squad was relegated to the lower tier. The drop in competition should allow him to thrive, and fans should see a solid stretch of goal-scoring throughout the 2022-23 campaign.
No, he is not the perfect player and will certainly need to improve in areas of his game before taking that next step into the (North American) pro level. However, at 15, he is considered a "no brainer" selection and carries a high-end, top-six upside, with powerplay killer written all over him.
Round Three, 80th Overall – Elias Pettersson, LD
You read that right, folks. After missing the second round, the Canucks drafted Elias Pettersson in third, or as some have dawned him, "RePeytey" or "EP 2.0". The puns are likely to follow him throughout his tenure with the organization, but don't let that sway you away from his play on the ice. As a third-round pick, Pettersson brings an intriguing game.
Pettersson's strongest attribute is his fluid skating ability. He manages to cover tons of ground and walks the line with the best of them. Defensively, he is strong with his gap closures and challenges puck carriers quickly, forcing tons of turnovers. Offensively, he thrives by inserting himself into the play and staying active at all times. With a solid wrist shot, and one-timer, Pettersson brings strong shooting ability and generates chances in front by getting them through lanes. At 6-foot-2, he sports a good foundation and although he rarely uses it to bruise his opponents, he does not get pushed around easily and can stand his ground, even amongst tougher competition.
Despite being a third-round pick, Pettersson instantly crosses many boxes that should have fans excited for his come-up. He may not bring top-pairing upside, but he has strong potential to grow into a well-versed top-four defender, with the ability to carry out both special team's capabilities.
Round Four, 112th Overall – Daimon Gardner, C
Gardner is coming off of a monster year within the Minnesota High School circuit, compiling 83 points (45G + 38A) – yes, 83 – over 30 games with Warroad High. Standing at a whopping 6-foot-4, 290-pounds, at 18 years of age, he absolutely towered over his peers and carried a huge power edge all year long.
As you could imagine, his game is centered around his size and work ethic. He goes hard to the net, plays a solid two-way game, and absolutely thrives on the boards. Should he make the NHL, you can bet that special teams will likely play a role in his success, both on the penalty kill and net-front presence powerplay.
He has committed to Clarkson University but will make a pit stop in Chilliwack first during 2022-23, before making that jump. He may be a project, but certainly carries many tools that bring intrigue.
Round Five, 144th Overall – Ty Young, G
Surprisingly, the Canucks brought in a new project for their highly respected goalie coach, Ian Clark. At the time of this writing, Young is still just 17 years old and was one of the draft's youngest prospects. Splitting his time between the AJHL (17 games) and WHL (23 games), respectively, his overall numbers were not all that flashy. In fact, he posted nearly a 3.50 goal against average at both levels and finished his Prince George Cougars stint sporting a 6-9-3. However, considering he backstopped two below-average teams, numbers should be taken with a grain of salt.
Standing 6-foot-3, he brings good size and adds strong mobility to boot. He looks poised to develop into the Cougars' go-to starter in the near future and now has one of the more successful goaltending crews providing development. A project, sure, but a fun one to keep tabs on, nonetheless.
Round Six, 176th Overall – Jackson Dorrington, LD
Dorrington, a 6-foot-2 left-shot defender, is an interesting prospect. He has moments where he flashes strong potential and others where you can definitely see reasons for him slipping to the sixth round. Even so, he seems well worth the gamble and if he hits, could provide some bottom-four upside.
Generally speaking, he brings a little bit of everything, but will also need to touch it all up in order to progress to the higher levels. He plays a solid two-way game, and provides good gap control in the defensive zone, while his outlets are strong and he can quarterback a powerplay when asked. He makes a few too many mistakes and seems to struggle with IQ at times, but hopefully, that is something that can be coached at the higher ranks.
After a full year in the USHL, Dorrington will jump to the NCAA circuit, joining his fellow Canucks prospect, Aidan McDonough, at Northeastern University. As a Freshman, he will have his work cut out for him to find a top-four role, given that the club is in a desperate hunt for a National Championship.
Round Seven, 208th Overall – Kirill Kudryavtsev, LD
In recent memory, the Canucks have actually done a nice job in the seventh round. In a round that is supposed to fill pure depth, the club has selected the likes of Lucas Forsell (2021), Viktor Persson (2020),  Aidan McDonough (2019), and Arvid Costmar (2019). While there is no guarantee, at least two of those names look to be on a good track to provide potential NHL value. You can now add Kirill Kudryavtsev to this list, and boy, does he scream boom-or-bust.
The left-shot rearguard made the trip across the pond for the 2021-22 campaign, suiting up for the Soo Greyhounds. His transition to the small ice seemed rather seamless, earning immediate top-four minutes and making his presence felt on the scoresheet. With 39 points (5-34-39), the Russian defender finished third among rookie defenders league-wide.
He is a player who brings pinches of everything and can be more than competent at both ends of the ice. His game lacks consistency, and there are tendencies to take his foot off the gas. However, when he's on, he is a competitor and a dual threat on the ice. As a seventh-round pick, his path to the top offers an extended timeline. However, despite falling at the draft table, he projects quite high and carries interesting NHL upside.
He will return to the Soo, where he is slated to patrol a significant role on their backend. Be prepared for a fun season, folks.
The Off-Season
If Vancouver's off-season could have a title, it would simply be named "J.T Miller". Despite some healthy, and very encouraging moves from the new regime, all talks circulated around the future of their 99-point star. Fresh off of a career year, Miller is considered one of the better bargains around the entire league. Signed for one more season, the now 29-year-old is sitting at a very friendly 5.25 Million cap hit. Unfortunately, with such cap constraints, signing him long-term has proved to be quite the challenge. Therefore, sparking the ever-ongoing debate: to trade or not to trade. After witnessing Johnny Gaudreau walk away for nothing, there is no question that fans feel uneasy about him returning as a Canuck. Then again, at the end of the day, he is a 99-point player, and arguably the team's top player. Stay tuned.
Miller aside, the club added some very interesting names this summer.
Incoming
Main roster: Curtis Lazar (C), Dakota Joshua (C), Ilya Mikheyev (RW), Andrei Kuzmenko (RW)
System: Linus Karlsson (C), Collin Delia (G), Wyatt Kalynuk (D),  Christian Wolanin (D)
It's not often that the Vancouver Canucks land top-rated free agents. Yet, Andrei Kuzmenko, this summer's most intriguing International asset, will officially dawn the blue and green jersey. Of course, there are always questions on whether overseas stars can translate and make immediate impacts at the NHL level. However, the mere idea that this new regime was able to acquire such a star should stand as a huge confidence boost for fans, and a good indicator of what's to come for the future.
At 26-years-old, he has been one of the KHL's more prominent producers. He has compiled 200 points (85G + 115A) across 315 games and brings very impactful playmaking skills. He thrives from behind the net and provides the club with instant secondary offensive potential, and should play a prominent role on the club's secondary powerplay unit. Given the club's forward depth, it's unclear where he slots in the immediate, but there is a good chance that he enjoys a middle-six role to get acclimated to the smaller ice. It's boom-or-bust for these types of players, but something tells me that he will not be a quick "flash in the pan", as we have seen from other Russian players.
Ilya Mikeyev was a signing that most did not have on their radars. With the club in desperate need of defenders, particularly on the right side, combined with the lack of money circulating among the organization, a winger was somewhat of a shock. Nevertheless, the former Maple Leaf brings tons of excitement. His game is built on speed. I mean, Connor McDavid type speed.
He can play in nearly any situation, which includes penalty killing, and both middle and top-six roles. No, he won't be contributing 70-points, but he does bring the potential to provide excellent depth scoring on a team that is quite strong in the top nine.
As mentioned, the club failed – at least, so far – to shore up their most prominent need, defense. Yet, as it stands right now, the Vancouver Canucks look much more improved from the team that we saw in April and should ice a competitive team for the 2022-23 season.
Outgoing
Juho Lammikko (RW), Jaroslav Halak (G), Alex Chiasson (RW), Ashton Sautner (D), Madison Bowey (D), Sheldon Rempal (RW),  Justin Bailey (RW), Brad Richardson (C), Brandon Sutter (C), Devante Stephens (D), Nic Petan (C), Matthew Highmore (C), Brad Hunt (D)
Re-signed
Brock Boeser (RW), John Stevens (C), Sheldon Dries (C), Guillaume Brisebois (D), Will Lockwood (RW), Noah Juulsen (D), Jack Rathbone (D), Michael DiPietro (G), Phillip Di Giuseppe (LW)
In next month's 32-in-32 Series we will be diving into updated organizational depth charts to identify the prospect risers, fallers, and projected roles for the 2022-23 campaign.
Thanks for reading. Follow me @hall1289 for more Canucks news.
LATEST RADIO & DRAFTCASTS