August/September 32-in-32: Winnipeg Jets
Dave Hall
2021-10-04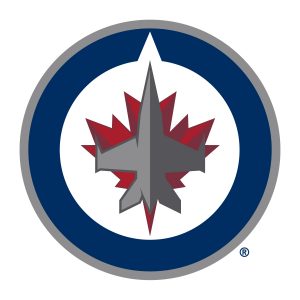 The 32-in-32 Series is an annual event here at DobberProspects! Every day in August we will be bringing you a complete breakdown of a team's Draft, and insights into their off-season movements thus far. Following this up in September, we will dive into every team's prospect depth charts with fantasy insights and implications for the
upcoming seasons. Check back often, because we plan on filling your hockey withdrawal needs all off-season long!
**********
When compared to many of the NHL's 31 additional teams, the Winnipeg Jets' off-season was rather uneventful and vanilla. With one of the more potent top-six units in the game, and arguably one of the greatest (current) goalies to patrol the crease, why change a good thing? The club remains in "win now" mode, and with an exception to bringing in a couple of key defensive assets in Nate Schmidt and Brandon Dillon, the club will ultimately be rolling over the better portion of their 2020-21 quarter-final roster.
This quiet trend continued into the draft, where the Jets held just four picks. While most assumed and anticipated a trade (to acquire additional picks) to be announced, the club elected to stay put and work with their light draft table. With a small sample size to work with, there was no messing around and General Manager, Kevin Cheveldayoff,
had a clear goal in mind – bolster their future offense. All four picks were targeted with offense in mind, and when all was said and done, most would agree that he did a fine job at executing.
There is no denying that the Jets should continue to stay comfortably competitive for the next few seasons. However, the depth chart is beginning to thin out at a rapid rate, and at some point, the club will be forced to reach into the jar and search for additional help in the fountain of youth. For now, that is an issue for the future.
The Draft
Round One, 18th Overall – Chaz Lucius, LW
Had he not suffered a leg injury, which kept him out for a favorable half of an already condensed season, Lucius may not have been available this deep into the draft. The Jets could care less, as they got their guy and received tremendous value at 18th overall.
The Kansas product brings a heavy offensive presence, with the ability to create opportunity from very little. While he brings touches of many attributes, his bread and butter is built around his ability to score goals. Whether it's from in tight or from afar, Lucius' bag is deep and is poised to bring in tons of special team's upside. Do not sleep on his playmaking ability, however, as he demonstrates crafty vision and tends to be in the right spot often. He is defensively sound and does not shy away from hounding the puck carrier. Overall, his skating is nothing to write home about, but should not hinder any of his future upside.
He has enjoyed strong success at both the USDP and USHL levels in recent years and will now officially take his talents to the NCAA and suit up as a Freshman for the University of Minnesota this upcoming season. It's likely that he spends the next few years developing his craft at the Collegiate level before taking the next leap. However, his raw upside is well worth the wait and has top-six, top powerplay unit written all over him.
Round Two, 50th Overall – Nikita Chibrikov, RW
The Jets drafted a continuation in their search for offense, this time finding it through the Russian circuit. Chibrikov, a SKA St. Petersburg product, has made his rounds throughout the organization's various tiers over the past few seasons. Of course, as is usually the case with youngsters, he has enjoyed the majority of his statistical success at the lower levels. Yet, with 20 games at the KHL level – an accomplishment which many do not achieve so young – under his belt as an 18-year-old, it is clear that his game shows strong promise.
At 5-foot-10, 172-pounds, he does not carry the heaviest of frames. However, that rarely stops him from dropping his head and putting himself into the areas to win out puck battles. He plays the game with very little hesitation and is quite tenacious on a shift-to-shift basis. He skates well and when he does win those battles, he displays elusive hands and the ability to create in both the goal and assists department.
As is the case with most Russian eligibles, Chibrikov will develop overseas. This comes with its well-documented downsides, as the Jets lose the ability to groom him the way they see fit. Furthermore, it is not uncommon for young players, especially those looking towards alternative plans of crossing the pond, to experience the "bench" treatment. While it is nice to earn the pedigree of suiting up in KHL marches, the VHL is where he will earn the most minutes and enjoy the most development (for now).
He is slated to spend the next two seasons in Russia, after which, the Jets will look to bring him overseas to continue his development in North America. Luckily, fans will not have to wait long to get a good look at their team's most recent investment, as he should slot in as a member of Russia's upcoming World Junior Championship team. Patience is needed, but he is well worth the wait.
Round Three, 82nd Overall – Dmitri Kuzmin, D
The Jets firmed up their backend with their lone rearguard selection of the draft. Kuzmin, a left-shot defender, brings tons of intrigue and there is no denying his entertainment value. After just a few clips, you get a strong sense of his shifty, heads-up demeanor and overall swagger that he brings to the ice. While he may not play the game with great pace, he shows tremendous edgework and sound pivots. He has a crisp first-pass and his vision is certainly a noted strong suit of his.
At 5-foot-10, 174-pounds, the Belarusian lacks the prototypical frame in which we typically see in defenders. Although, what he lacks in frame, he certainly makes it up in tenacity and work ethic. Gap control and decision-making have been questioned, but overall, his offensive upside remains an intriguing piece to his game and enough to counter said deficiencies.
He is well-known for his lacrosse-style goal in last year's U18 WJC:
The club has already done their due diligence in signing him to an ELC and recently had him taking reps in his first NHL training camp. Kuzmin has since been assigned to the OHL, where his rights are currently owned by the Flint Firebirds. This is great news for the Jets, as his game is still tremendously raw and he will now see the benefit of adapting his game to the North American style while being just a short distance away from the club. The Jets swung high for upside here.
Round Five, 146th Overall – Dmitri Rashevsky, LW
It is not often that teams take flyers on double overagers (passed over through two straight drafts), but here we are with Rashevsky. So, what do the Jets see in him that 30 (31 this year) other teams did not? Well, right off the bat, they see a player who boasts clear offensive ability. Over two seasons, he tore up the U17 Russian circuit, posting 96 points (1,52 ppg), while a year later (2019-2020) he had his way with the MHL, contributing a tremendous 74 points (1.21 ppg). With this offensive resume, the club hopes to have snagged a project prospect with a chip on his shoulders. While there are justifiable concerns with long-term development, it's a calculated risk that the club was willing to take.
So far, that risk has paid off in spades. Through 13 games, Rashevysky has scored at a point-per-game pace and now sits 13th in the KHL in that regard.
Despite his age, he is still very undersized (6-foot-1, 164-pounds), which restricts his ability to win battles. To his advantage, he plays the game with a high-end motor and is on a constant hunt for the puck. His main catalyst is his hands. The 20-year-old pulls off some of the more creative moves among this drafts circuit and does so somewhat effortlessly. Looking beyond his incredible hands, the remainder of his offensive game are passable. He is able to pass the puck, as well as finish it when needed.
The Off-season
Incoming
Brenden Dillon (D), Nate Schmidt (D), Mikey Eyssimont (C), Luke Johnson (C), Riley Nash (C), Austin Poganski (RW)
Outgoing
Jordie Benn (D), Laurent Brossoit (D), Derek Forbort (D), Trevor Lewis (RW), Mathieu Perreault (LW), Tucker Poolman (D), Nate Thompson (C), Marko Dano (LW) Luke Green (D), Cole Kehler (G), Skyler McKenzie (D), Joona Luoto (LW) Sami Niku (D)
Re-signed
Paul Stastny (C), Dominic Toninato (LW), Eric Comrie (G), Logan Stanley (D), Neal Pionk (D), Andrew Copp (LW), Johnathan Kovacevic (D)  
Prospect Graduates
The Jets 2017 first-rounder has taken positive strides in his development over his three-year tenure within the Jets organization. Although there was some time wasted in the press box as a member of the club's Taxi Squad, his transition took flight (pun intended) during the 2020-21 campaign. Kick Starting the year in Liiga, posting eight points over 10 games with HPK, Vesalainen returned to North America to split his time between the Jets and their minor league affiliates, Manitoba. While it was not his first crack at the NHL – he enjoyed a five-game stint during the 2018-19 campaign -, the 2020-21 season saw him take on a touch more responsibility while sneaking in some playoff experience to boot. 
Given the club's current depth chart on the wing, the 22-year-0ld holds a strong chance to sneak onto the club's bottom-nine plans. With a healthy mix of size and skill, Vesalainen offers a few options for the club to explore this season. Should they need an offensive boost, he can step up to play a more prominent attacking game. Furthermore, should they look for more bite on bottom-six, he can play the shutdown role, as well as kill penalties. His versatility will be a much-welcomed addition to the permanent look of this club.  
Logan Stanley, LD
Jets fans have waited patiently for Stanley to marinate in the American League and were finally blessed with his much-developed presence during a condensed 2020-21 Covid season. The towering 6-foot-7 defender dressed for 37 games with the Jets and contributed four points (1G + 3A) on the backend. More importantly for multi-cat fantasy owners, he offered 63 shots, 49 hits, and 31 blocks – all of which sat in the top echelon in per-60 ratios on the Jets roster.
There will be a healthy battle for that third-pairing spot this season, and Stanley is certainly no guarantee to come out as the victor. However, as a former first-round asset, combined with his sturdy stay-at-home presence, there is a good chance for him to reclaim his role as a member of the Jets defense corps on opening night. Calling all multi-cat (deeper) league owners. 
On the Cusp
The 21-year-old Swede seems destined to excel in a bottom-half role at the NHL level. He plays a no-nonsense game and can be relied upon to make responsible, hard-working play on the ice. In the past year, he has even found an offensive touch, contributing 17 (1.06 ppg) and 19 (0.86 ppg) points at the Allsvenskan and AHL levels, respectively. He makes solid decisions, brings a strong work ethic, and is a top-notch penalty killer to boot.
He will be battling amongst some seasoned veterans for the Jets' third and fourth center positions, so he may not deploy immediately out of training camp. However, the former second round-pick should inch his way into the line-up at some point throughout the season, if not immediately. For deeper formats, he should offer a little touch of everything.
Ville Heinola, LD
As mentioned, there will be a battle for that third and final pairing on the left side in Winnipeg. Heinola, now 20, will be very much a part of that battle. Now with a mixed batch of NHL and AHL experience, the Finnish defender has looked much more confident in his role with the club. He is a smooth skater, who makes good decisions up the ice and seems destined to log top-four minutes down the road.
Until the club brought in veteran defenders Dillon and Schmidt, most had Heinola in a tight battle to make this team out of camp. However, given the names on the depth chart, it's likely that Heinola finds himself on the outside looking in with the Moose. This is fine. As a young defender, there is no sense in rushing progress, and given his long-term outlook, the club can rest easy knowing their high-end prospect is taking on a heavy role in the American League. With that said, I do expect to see Heinola on the shortlist for promotion, should there be a need. He continues to hold strong top-four pairing upside.
Risers
Dylan Samberg, LD
The two-time (back-to-back) Frozen Four champion enjoyed his first pro season with the Manitoba Moose in 2020-21, and while he did not blow up the stat sheet – seven points through 32 games -, he has quickly shot up the club's depth chart. In fact, many believe that Samberg is defensively primed to contest for an NHL role immediately. Of course, given their "win now" mentality, the organization is comfortable in letting him incubate as a key defender among their affiliates.
To add insult to, well, injury, the 22-year-old suffered a high ankle sprain on day one of training camp. The ailment is expected to have him out for six-to-eight weeks, putting a damper on his start to his anticipated sophomore season. Even so, his trajectory continues to climb, and is looking to mold as a strong addition to this backend in the next season or two. 
No surprises here, the Jets top prospect enjoyed a lucrative AHL rookie season with the Manitoba Moose. Not only did he sit eighth in rookie scoring, but his 26 points also finished second amongst the Moose roster. He was honored with Rookie of the Month honors in April (2021), where he contributed 13 of his final points total.
Perfetti s an elite talent, with a tremendous mix of incredible vision and top-talent shooting ability. He thinks the game at a high rate and is incredibly patient with the puck. While there is an outside chance that the 19-year-old earns a spot out of camp, it's a safe bet to assume that he resumes his role as a prominent member of the Moose's top-six unit. Now as a sophomore, he is primed for a big year.
Fallers
Leon Gawanke, RD
Although he redeemed himself with a strong showing for Team Germany in last Spring's World Championships, Gewanke took a small step back in his sophomore season with the Moose.  Following a standout 26-in-48 rookie season, the German defender managed just seven points in a condensed 2020-21 year and seemed to have a hard time keeping pace with his opposition. As an offensive-minded defender, he will hope to have a bounce-back season.
Johannesson, drafted in 2020, did not play any games during 2020-21, meaning his stock has not necessarily "fallen". However, due to a combination of injury and a COVID shutdown season, his development was certainly stunned. At 5-foot-9, Johannesson already carries a smaller frame and while he remains a crafty, offensive-gifted defender, his lack of physicality is a slight concern. He will need to come out and rekindle his strong play that was displayed two seasons ago at the J20 Nationell (was J20 SuperElit).
Organizational Depth Chart
(Combination of NHL readiness and upside).
| | | |
| --- | --- | --- |
| Left Wing | Center | Right Wing |
| Kristian Vesalainen | Cole Perfetti | Nikita Chibrikov |
| Daniel Torgersson | Chaz Lucius | Dmitri Rashevsky |
| | Henri Nikkanen | |
| | David Gustafsson | |
| | Nathan Smith | |
| | Harrison Blaisdell | |
| | Kristian Reichel | |
| | Austin Wong | |
| | Pavel Kraskovsky | |
| | | |
| --- | --- | --- |
| Left Defence | | Right Defence |
| Anton Johannesson | | Leon Gawanke |
| Ville Heinola | | Johnny Kovacevic |
| Logan Stanley | | Simon Lundmark |
| Declan Chisholm | | Nelson Nogier |
|  Dmitri Kuzmin | | Tyrel Bauer |
| Dylan Samberg | | |
| | Goalies | |
| | Arvid Holm | |
| | Jared Moe | |
| | Mikhail Berdin | |
| | Logan Neaton | |
Top 20 Fantasy Prospects
This section is intended to paint a picture of the Winnipeg Jets prospects whose current trajectory projects them making the most positive fantasy impact at the time that they reach the NHL. Arrival date and NHL certainty have been taken into consideration; however, the potential upside is the most important factor in determining this list.
Cole Perfetti
Kristian Vesalainen

Ville Heinola

Chaz Lucius
Nikita Chibrikov
David Gustafsson

Logan Stanley

Dylan Samberg

Mikhail Berdin

Johnny Kovacevic

Declan Chisholm

Henri Nikkanen
Dmitri Rashevsky

Arvid Holm

Kristian Reichel
Nathan Smith

Leon Gawanke

Simon Lundmark

Daniel Torgersson

 Dmitri Kuzmin

Anton Johannesson
Thank you for reading.
LATEST RADIO & DRAFTCASTS