August 32-in-32: Los Angeles Kings
Julian Mongillo
2021-08-11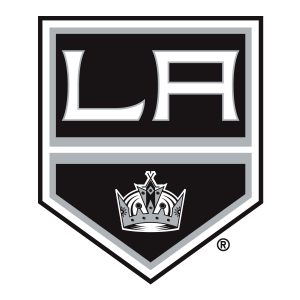 The 32-in-32 Series is an annual event here at DobberProspects! Every day in August we will be bringing you a complete breakdown of a team's draft and insights into their off-season movements thus far. Following this up, the September 32-in-32 Series will dive into every team's prospect depth charts with fantasy insights and implications for the upcoming seasons. Check back often, because we plan on filling your hockey withdrawal needs until the season begins!
******************
The Los Angeles Kings did take strides to be a better team last season but ultimately were still undergoing a rebuild and stockpiling draft picks and prospects. The Kings used most of their draft capital in trades, ultimately only making four selections in the draft this year. It is important to note that GM Rob Blake took the approach of quality over quantity in this draft after trading away many of his later-round picks to move up to select players from the first three rounds. 
The Kings also used some of their draft capital to acquire Viktor Arvidsson from the Nashville Predators earlier in the offseason. This acquisition shows the Kings are looking to turn to the next stage of their rebuild and become a team that will be looking to be much more competitive. 
Draft Review
Let's begin the Kings offseason recap by taking a look at their most recent draft and the players they were able to add to their already very talented prospect pool.
Round One, 8th Overall – Brandt Clarke, D
The Kings could have potentially drafted their future Drew Doughty replacement with their opening pick of the draft, selecting Brandt Clarke of the Barrie Colts. Clarke had somewhat of an unusual draft year due to the OHL season being canceled, which forced him to play overseas for Nove Zamky Mikron HC in the Slovakian League. 
The 18-year-old blueliner tallied six goals and seven assists during his 26 game stint in Slovakia, after coming off a 38 point season in his 2019-2020 season in the OHL. Brandt did struggle at times defensively playing against the men in Slovakia but ultimately benefited from playing against much stronger competition than he would have faced in the OHL. His mobility and hockey sense remains his best asset on the ice and allows him to make high-level plays and create open space easily. 
He can develop into a true number one defenseman for the Kings but will need to work on his strength and defensive zone play, which are not uncommon areas needing improvement for young defensemen. His vision, passing, and ability to transition and lead the offense are of very high quality, which gives him great upside into developing into a top-tier NHL player. The Kings should be very excited about this selection especially in the spot they got him and could have a legitimate number one two-way defenseman in the making.
Round Two, 42nd Overall – Francesco Pinelli, C
The Kings expressed their high regard for Pinelli when they traded up in the second round to make him the Kings' first pick on day two of the draft. The Kings pulled off a deal with the Ottawa Senators sending their 49th and their 136th overall selections to take the young center.
The Kings are adding a player with great offensive upside, who put up 41 points in 51 games played in his rookie season with the Kitchener Rangers in the 2019-2020 season. Due to the OHL season cancellation, Pinelli found himself playing overseas on loan with HDD Jesenice in Slovenia where he posted 11 points in 13 games played. 
He joins a very deep center prospect pool with the Kings but brings great playmaking ability and creativity up the middle. He can beat opponents with his crafty hands to create space for himself and also has a good wrist shot. He is good at finding gaps in the defense to put himself in good situations to score or create plays and is defensively responsible and does not cheat for offense.
He will have lots of time to mature in junior and will need to focus on improving the skating aspects of his game. He has the potential to be a top-six forward at the NHL level and is loaded with offensive upside.
Round Two, 59th Overall – Samuel Helenius, C
The 6-6 Finnish center was selected by the Kings after they acquired the pick from the Carolina Hurricanes in exchange for a 2021 third and fourth-round selection in 2021. Helenius is not a flashy player by any stretch but he does offer high-end defensive ability from the forward position.  
Los Angeles already has several highly skilled centermen in their organization and Helenius gives them characteristics that they're lacking in their prospect pool at the center position. He played last season for JYP (Liiga) in his native Finland, tallying seven goals and 14 points through 54 games, and also added four points in seven games for Finland at the World Junior Championships. 
In both instances, Helenius was a key contributor on the team's penalty kill because of his defensive awareness and big frame and uses his size consistently to recover pucks and get in on the forecheck. He does not offer much in terms of offense and has work to do on his quickness and skating to be able to make a leap to the NHL ice down the road. There is a lot of refinement required but he can be a strong contributor in a bottom-six NHL role that can be relied upon in shutdown and penalty kill situations because of his strong defensive abilities.
Round Three, 84th Overall – Kirill Kirsanov, D
The Russian blueliner was also selected after the Kings traded to move up five spots to make the selection, sacrificing their 89th and 168th overall picks in the process. This draft pick also follows suit with the Kings trying to add different playing styles of players to their prospect pool. 
Kirsanov has become highly regarded as one of the better defensive defensemen available in the draft. He played solely in Russia last season in the MHL, VHL, and with St. Petersburg SKA in the KHL where he saw 29 games of action and put up three assists in the 2020-21 season.
His skating is very good for his 6-1 frame although he does need to work on his agility and speed. The Finnish defender has great anticipation when in his defensive zone and can shut down attackers with his active stick and good gap control, although he does need to work on his positioning as he can get caught straying too far away from his assignment. 
Despite being looked at as a more defensive defenseman, he can move and distribute the puck well in transition and the offensive zone. He likes to put pucks on net but does struggle with shot selection and finding open shooting lanes. His aggressiveness to keep pucks in the o-zone also helps create cycle opportunities and sustained pressure making it difficult for opponents to exit their zone. He has the potential to be a bottom four pairing defenseman at the NHL level if he can address his subtle defensive blemishes.
Offseason Moves
The Los Angeles Kings had a reasonable amount of cap space heading into the offseason with not too many holes to fill in their lineup. Most of the free agents that needed to be re-signed were restricted free agent status which allowed the team to keep the cost of the signings to a minimum and use that cap space in free agency. 
Additions:
Vladimir Tkachev, LW/RW (Signed 1-year, $925,000)

Viktor Arvidsson, LW/RW (Trade w/ Nashville for 2021 2nd-rd, 2022 3rd-rd)

Brayden Burke, LW (Trade w/ Arizona for Cole Hults, Bokondji Imama)

T.J Tynan, C (Signed 1-year, $750,000)

Phillip Danault, C (Signed 6-year, $33,000,000)

Alex Edler, LD (Signed 1-year, $3,500,000)

Garret Sparks, G (Signed 1-year, $750,000)
The Danault, Edler, and Arvidsson additions prove Rob Blake's intent on turning a new leaf and transitioning from a rebuilding team to one that has playoff aspirations. Tkachev is also an intriguing signing that should be put into a position to succeed in a top-nine role for the team to start the season. He is only on a one-year deal and is a low-risk signing that could provide scoring upside for a team that struggled to find the back of the net last season.
Subtractions:
Michael Eyssimont, C (Not tendered qualifying offer)

Matt Luff, RW (Not tendered qualifying offer) 

Drake Rymsha, C (Not tendered qualifying offer)

Troy Grosenick, G (UFA)

Daniel Brickley, LD (UFA)

Mark Alt, RD (UFA)

Tyler Steenbergen, LW (Not tendered qualifying offer)

Kurtis MacDermid, LD (Selected by Seattle in Expansion Draft) 
The Kings' did not lose much in terms of their subtractions this offseason. Defenseman Daniel Brickley and forward Matt Luff are of the most notable losses who were let go by the team. Luff showed some scoring upside in the past but was never consistent enough to warrant a full-time NHL role even in the bottom-six. Brickley also fell further out of the team's depth charts as newer and more highly skilled offensive defenseman entered the mix. Steenbergen was acquired as part of the package with Brayden Burke but was not tendered which isn't surprising considering the number of players the Kings have waiting in the organization for their opportunity. 
Re-Signed Free Agents: 
Christian Wolanin, LD (Signed 1-year, $750,000 extension)

Trevor Moore, LW/RW (Signed 2-year, $3,750,000 extension)

Andreas Athanasiou, LW/RW (Signed 1-year, $2,700,000 extension)

Lias Andersson, C/LW (Signed 1-year, $874,125 )

Austin Strand, RD (Signed 1-year, $771,750)

Kale Clague, LD (Signed 1-year, $761,250)
The Kings brought back most of their notable restricted free agents that were due for extensions this offseason. Most of these players are higher upside players that should be a key part of the Kings depth or among the first to be recalled from the minors in the event of injuries. Lias Andersson and Kale Clague will likely begin the year in the minors and should see time between the NHL and AHL throughout the season. Both Moore and Athanasiou should play an integral part in the team's special teams and provide a jolt of energy with some scoring touch. 
Seattle Expansion Draft 
With the league's 32nd NHL franchise entering the league, some questions remained on who they would select from the Kings roster. Ultimately the Seattle Kraken opted to select defenseman Kurtis MacDermid which came as a shock to some with some more intriguing options available for selection. Losing MacDermid in the expansion draft temporarily opened a spot on the blueline that was eventually filled in free agency. The MacDermid selection allowed the Kings to retain higher upside players such as Kale Clague who is one of the notable players left unprotected. The 6-5 blueliner only played 28 games for the Kings last season but has struggled to be a consistent feature in the lineup each night for the last two seasons. 
Viktor Arvidsson Acquisition
The team started their offseason with a big trade that saw them acquire forward Viktor Arvidsson from the Nashville Predators for a 2021 second-round pick and a 2022 third-round pick. The cost to acquire a two-time 30 goal scorer was relatively low and one that the Kings should be very happy with. The Swede had a tough season in 2020-21, scoring only 25 points in 50 games played but will immediately slot into a top-six role with the Kings and see time on the top power-play unit. 
This move is one that set precedence for the type of offseason the Kings were looking to have and showed everyone that the team is past its rebuilding stage and ready to compete for a playoff spot. 
This type of acquisition does hamper some prospects' outlook, especially those that would have been pushing for a roster spot come training camp. This could mean that some players like Tkachev, Arthur Kaliyev, Carl Grundstrom, and Lias Andersson will likely be on the outside looking in and have to start the season as extras at the NHL level or back in the AHL. 
Alex Edler Signing
The Alex Edler signing is somewhat of a head-scratcher considering how short the term on the deal is but further reiterates the Kings want to compete for a playoff spot this season. Signing a veteran like Edler immediately upgrades the Kings' top-four defense corps. Edler brings a plethora of experience in all situations and can be a great mentor for players like Mikey Anderson and fellow Swede Tobias Bjornfot. 
Unfortunately, this signing does mean that a player like Kale Clague, who has been waiting patiently for his opportunity at a full-time NHL role, will have to wait even longer. Clague was re-signed to a one-year, two-way extension this offseason which means that beginning the season in the minors is again the likely route for Clague. 
Overall Edler should have a positive impact on the Kings' lineup in terms of making them better suited in terms of matchups against other team's top players, while also mentoring young defensemen in the organization and sheltering them from playing the tougher minutes.
Phillip Danault Signing
This is perhaps the most notable offseason deal in terms of term, dollar amount, and its effect on the prospects in the organization. The Kings had some extra cap space to use this offseason and chose to bring in Danault who will make them a more defensively sound team. This deal helps bolster the Kings' depth down the middle and gives them two of the strongest two-way centers in the NHL. The former Montreal Canadien pivot should be used in a matchup role against the opposing team's top lines which should help players like Anze Kopitar focus more on contributing offensively. 
While this move is good for the overall team and should help them become competitive faster, it does push some prospects down the depth chart. Players like Gabriel Vilardi who played largely in a second line role last season will now likely be slotted into the third line center spot. Likewise, prospect Jaret Anderson-Dolan, who played predominantly on the fourth line last season will likely be sent back to the AHL or be an NHL extra. Blake Lizotte who inked a one-year extension earlier this offseason will now likely handle fourth-line center duties as opposed to the third-line role he had last season. 
Not only does this move everyone at the NHL level down the depth chart, it means that the prospects in the minors, who have been waiting for their opportunity at the NHL level, will likely have to continue to wait. Players like Rasmus Kupari, Alex Turcotte, Tyler Madden, and Akil Thomas will have to continue to mature in the minors due to the added center depth Danault provides. This move also likely means that the Kings 2020 first-round selection Quinton Byfield is also more likely to start in the minors this season. Before the Danault signing, it appeared that there was an outside chance that Byfield could push for a roster spot but this signing allows the team to be patient with Byfield and give him a full season at the AHL level. Byfield should get top-line minutes in all situations in the minors this season which is probably better suited for him rather than playing in a bottom-six role at the NHL level. 
This signing should pay dividends for the Kings now and moving forward because of Danault's ability to contribute immediately to the lineup and be a mentor to the plethora of young center's that will pass through the organization. It should also allow Byfield to see sheltered minutes and put him in a good position to succeed when he does reach the Kings on a full-time basis. 
**
The Kings look poised to take a big leap forward this season and it is evident that they are beginning to bring in veteran players to help the prospects along in their development. The mix of NHL-experienced players and young creative prospects should help make the team both fun to watch and hard to play against. We will be back in September for a deeper dive into the team's updated prospect pool and their outlook for the 2021-2022 season.
Follow me on Twitter @JulianMongillo for more hockey coverage.