August 32-in-32 Series: Edmonton Oilers
Jameson Ewasiuk
2021-08-10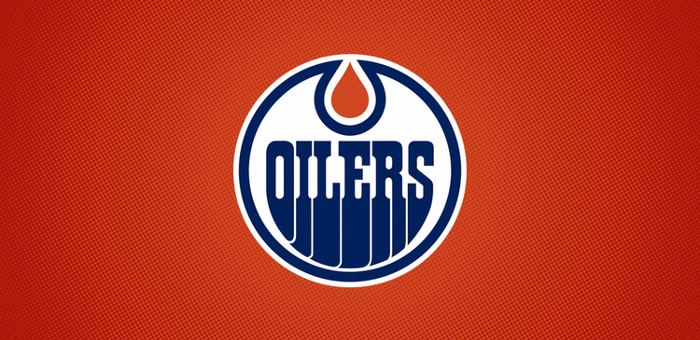 The 32-in-32 Series is an annual event here at DobberProspects! Every day in August we will be bringing you a complete breakdown of a team's draft and insights into their off-season movements thus far. Following this up, the September 32-in-32 Series will dive into every team's prospect depth charts with fantasy insights and implications for the upcoming seasons. Check back often, because we plan on filling your hockey withdrawal needs until the season begins!
***
When a team has the best player in the world and another forward who is top 10, arguably top five, the question should not be, "will they make the playoffs?" But rather, "how far will they go?" Yet the Oilers never cease to disappoint. After being relatively easily handled by the Chicago Blackhawks in the 2020 "play-ins", Edmonton had a strong 2020-21 campaign led by Connor Mcdavid's historic season in which he recorded 105 points in just 56 games. The last time a player reached the 100 points plateau in so few games was 1995-96 when teammates Mario Lemieux and Jaromir Jagr did it. Pretty impressive to say the least. Edmonton followed up this solid season by getting swept in round one of the playoffs by the Winnipeg Jets. Turns out two plays cannot win you a Stanley Cup, who knew?
Changes needed to be made but before we jump into roster moves, let us check out the newest prospects added to the cupboard.
The Draft
Round One, 22nd overall – Xavier Bourgault, C/RW
First off, there is nothing wrong with the Bourgault pick itself, but in typical Oiler fashion, it will be scrutinized for years. Why will it be scrutinized you ask? Well, Edmonton originally had the 20th pick but traded it to Minnesota for 22nd and 90th. On paper, that is actually a pretty nice trade for the Oil, but the problem was that by some Christmas-type miracle, Jesper Wallstedt fell to them and they purposely passed on selecting the highly regarded netminder. Edmonton is desperate for a goalie of the future and has not drafted an NHL starter since 2004 when they selected Devan Dubnyk in the first round…woof. Selecting Wallstedt at 20 was a no-brainer and Minnesota capitalized on it. But what is done is done, let us talk about Bourgault.
Xavier Bourgault is an intelligent and creative offensive player, who is a threat as both a puck distributor as well as as a finisher. His 20 goals in 29 games last season is impressive but while his shot is quick and deceptive, it is not as good as you would expect from the goal total. At 6-0 and roughly 170-pounds, the gifted forward is not the best skater but that could improve as he gets stronger. Like many young offensive players, his intensity will need to become more consistent. He has the potential to be a great complimentary piece to one of Edmonton's elite centers.
Dandy sequence by Xavier Bourgault (#98-Y). Entering the OZ in a 2v1, through the shift he reigns in a bobbling puck & distributes well. I especially love his movement and the awareness he shows by continually filling the ice to extend the play and create a chance. #2021NHLDraft pic.twitter.com/Zlqia6mTyF

— Brayden Olafson (@olaf1393) November 9, 2020
Round Three, 90th overall – Luca Munzenberger, LD
Munzenberger, who was selected with the additional draft pick from their first-round deal, is a big, stay-at-home defender who plays a physical style and has good skating for his 6-2 frame. He is not an overly creative puck mover but he is efficient and a reliable puck distributor. He has not shown a lot in terms of offensive upside but he does possess a big point shot. The Oilers had a close look at this player when he played for Germany at the World Junior Championship held in Edmonton back in December.
This is a pretty classic Edmonton draft pick, in that it is way off the board (Munzenberger was ranked as a late-round pick by some and not ranked at all by others) and the player has questionable upside. Time will tell if reaching for Munzenberger was worth passing on Wallstedt.
90. Oilers take German LHD Luca Munzenberger. German kid who made a name for himself at the WJC but played a big role on his league team. He was committed to UVM and I think that hasn't changed. pic.twitter.com/OrpYh3a0nI

— Steve Kournianos (@TheDraftAnalyst) July 24, 2021
Round Four, 116th overall – Jake Chiasson, RW
A bit of a sleeper to some, Chiasson can play a power forward style and will become more effective in that regard once he adds some weight/strength to his 6-1, 165-pound body. He moves well around the ice but his skating is a bit unorthodox, partially due to his lack of strength. He competes well in battles and has underrated offensive instincts. He was a complementary player on a strong Brandon Wheat Kings' top line, but if you go in expecting that he just benefits from his linemates, he will likely surprise you. Chiasson has the potential to be one of the Wheat Kings' offensive leaders in the near future.
Round Six, 180th overall – Matvei Petrov, LW
Edmonton got good value with this selection, as many considered Petrov to be a top 100 pick. The Russian winger is an offense-first goal scorer that loves to shoot the puck, as evidenced by his 22 goals in 58 games in the MHL last season. He has a knack for finishing plays although he could utilize his teammates more. He is a good skater that is not afraid to play a feisty style but could use some improvement in his shift to shift compete level.
Petrov was the first overall pick by the North Bay Battalion in the 2020 CHL import draft so there is the possibility that he comes over to North America this season.
Round Six, 186th overall – Shane Lachance, LW
Without being too critical, this selection was a head-scratcher. When a team drafts from an obscure league (Lachance was selected out of the NCDC) typically that player blew the roof off that league. This could not be any further from the truth for Lachance who was tied for 13th on his team in scoring with just 15 points in 25 games. To say that the big, 6-4 power-forward is raw would be an understatement and with his skating being a concern, it is hard to project him at this point. His physical style is an asset but he will need to show some offensive upside if he hopes to play at the pro level one day. Lachance is committed to Boston University for the 2022-2023 season.
Round Seven, 212th overall – Maximus Wanner, RD
You could consider this selection off the board again but in the seventh round, everything is a dart throw. Wanner was unranked by most organizations and was the 223rd ranked North American skater by NHL Central Scouting. The rangy defender plays a reliable defensive game and moves around the ice well for a young 6-3 player. He did not show a lot in terms of offensive upside for the Moose Jaw Warriors but every once in a while he would flash a bit of offense or a crafty play that makes a viewer think there might be more there.
With Daemon Hunt, Denton Mateychuk, and Cole Jordan all clearly better options offensively, it is hard to see Wanner getting much offensive opportunity next season. Much like Munzenberger and Lachance, Wanner is a long-term project pick.
​​Offseason Moves
Incoming:
Devin Shore, C (resigned)
Duncan Keith, LD (trade)
Tim Soderlund, C (AHL, trade)
Mike Smith, G (resigned)
Zach Hyman, RW (UFA)
Tyson Barrie, RD (resigned)
Cody Ceci, RD (UFA)
Warren Foegele, LW (trade)
Derek Ryan, C (UFA)
Darnell Nurse, LD (resigned)
Brendan Perlini, RW (UFA)
Outgoing:
Gaetan Haas, C (UFA)
James Neal, LW (Buyout)
Alex Chiasson, LW/RW (UFA)
Adam Cracknell, RW (AHL, UFA)
Tyler Ennis, LW (UFA)
Joseph Gambardella, LW (AHL, UFA)
Slater Koekkoek, LD (UFA)
Dmitry Kulikov, LD (UFA)
Joakim Nygard, LW (UFA)
Alan Quine, C (AHL, UFA)
Patrick Russell, RW (UFA)
Anton Slepyshev, RW (KHL, UFA)
Dominik Kahun, LW (UFA)
Jujhar Khaira, C (UFA)
Theodor Lennström, LD (AHL, UFA)
Ethan Bear, RD (trade)
Ken Holland knew that changes needed to be made and that he had the cap space to make moves happen. The problem is that almost every move he has made to date has been heavily scrutinized.
Regardless of the prices he paid, the Oilers' forward group is better offensively as well as more gritty than it was last season. The additions of Zach Hyman (UFA), Derek Ryan (UFA), and Warren Foegele (obtained in a trade for Ethan Bear) gives Edmonton's forward group more depth and secondary scoring. Hyman was one of the big fish of free agency and sure the last couple seasons of his seven-year contract worth 5.5 million per year will likely sting, but he helps the team win now in Mcdavid's prime.
The additions will make it harder for Tyler Benson, who has been knocking on the door for a while it seems now and top forward prospect, Dylan Holloway, to crack the squad, which is great for showing the team's built-up depth. The forward additions are especially nice when you consider that fourth-liners, James Neal and Alex Chiasson, were arguably the best players that they lost from upfront, neither of which are a cause for concern. The additions should help provide secondary offense behind Connor Mcdavid and Leon Draisaitl and take some of the weight off their shoulders.
The backend is where things get a little bit sketchy. Ken Holland's first acquisition of the Summer was the addition of Duncan Keith, in exchange for Caleb Jones and 2022 3rd round pick. While Keith is not nearly the player he used to be, he is still a serviceable veteran who should be a bit more sheltered playing behind Darnell Nurse. The problem that most seem to have with this trade is not the price they gave up, but rather that Edmonton was not able to get Chicago to retain any of Keith's 5.5 million per year contract. That is a lot of cap to take on while sending next to none out for a declining player who struggled last season. Regardless of the price, Keith should improve Edmonton's left side and bring much-needed experience to the group.
Edmonton's defense was not exactly a strong point to begin with, so losing fan-favorite Ethan Bear, as well as the team's best defensive defender in Adam Larsson, definitely hurts. Losing two key pieces on your right side, especially a player in Bear who is just 24-years-old, has caused Ken Holland to take a lot of heat on social media.
Warren Foegele is a nice top-nine forward piece with some untapped offensive upside and who fills a need, but trading Ethan Bear for him seems like one of those situations where you are robbing Peter to pay Paul. To fill the holes of Bear, Edmonton has basically guaranteed Evan Bouchard a full-time spot and he will be tasked with being Ethan Bear's replacement.
To replace Larsson, Holland went out and signed unrestricted free agent Cody Ceci to a four-year, 3.25 million per season contract. Ceci is coming off a steady season but has been wildly inconsistent throughout his career, so giving him four years is obviously a concern at that price. This signing came across as a desperation move, with Larsson not wanting to resign and with not many defensively reliable right-handed options left in the free-agent market.
Edmonton also resigned Tyson Barrie, who will continue to enjoy the fruits of being on the ice with Connor Mcdavid, while not knowing how to actually defend in his own zone. Again, knowing that Adam Larsson was going to walk and that he was going to trade Bear, resigning Barrie also seemed like a desperation "B-option" in order to keep one of their right-handed defenders from last season still on the team. Ken Holland did a good job of not overpaying Barrie though as he signed him to 4.5 million per season for 3 years. You cannot ask for a much cheaper after-type guy who led the NHL in defenceman scoring.
In addition, in the last week, the Oilers resigned Darnell Nurse to a mammoth of a contract worth 9.25 million per season for eight years. While Nurse is the team's best rearguard, he definitely took advantage of the big contracts that team's have been dishing out to top-pairing defenders this Summer. To put it bluntly, Ken Holland's negotiating skills once again failed the team, as there is no way that Nurse should be making more than Cale Makar per season, who signed his new contract less than two weeks prior. Nor should he make more than Dougie Hamilton got on the free-agent open market.  If negotiations finished at 9.25 per season, where did they start for the Nurse side!?
Now to goaltending, something that has plagued Edmonton for years. The free-agent market was littered with goaltenders this season, so surely Holland was able to nab one of them after failing to last offseason? Nope. This will be the third straight season of the Smith-Koskinen duo. While Smith did have a great 2020-21, he is not a long-term option as he is 39-years-old and Koskinen was, to put it nicely, unreliable last season. This makes the passing of potential franchise netminder, Jesper Wallstedt that much worse. Top goaltending prospect, Stuart Skinner, showed real promise in the AHL last season and Ilya Konovalov, who has been solid in his KHL career, is coming over to North America. Olivier Rodrigue has shown promise and will also be in the mix in the AHL although he had some growing pains in his 11 AHL games last season. Edmonton desperately needs one of their goalie prospects to turn into an NHL netminder.
***
Thanks for reading, and be on the lookout for next month's 32-in-32 series, where we will dive into each team's prospect depth chart. You can check me out on Twitter @JamesonEwasiuk. To see the latest updates on all fantasy-relevant Oilers prospects check out the link below:
LATEST RADIO & DRAFTCASTS