August 32-in-32: Detroit Red Wings
admin
2021-08-09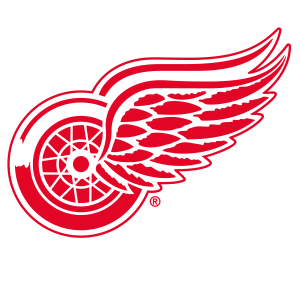 The 32-in-32 Series is an annual event here at DobberProspects! Every day in August we will be bringing you a complete breakdown of a team's draft and insights into their off-season movements thus far. Following this up, the September 32-in-32 Series will dive into every team's prospect depth charts with fantasy insights and implications for the upcoming seasons. Check back often, because we plan on filling your hockey withdrawal needs until the season begins!
******************
The "Yzerplan" continues in Hockeytown as the Red Wings stockpile talent through the draft. GM Steve Yzerman has spent his last three years adding futures by retaining salary and flipping veterans. This offseason has brought on additional optimism after a promising and immediate impact from Jakub Vrana (acquired in a trade for Anthony Mantha) who completed the season with eight goals and 11 points in 11 games with his new squad.
That promising offseason glistened with the acquisition of goaltender Alex Nedeljkovic from the Carolina Hurricanes. In a trade that baffled many throughout the hockey world, the Red Wings may have landed the young goaltender that they sorely needed. 
The future is bright in Detroit but results won't be instantaneous. 
Off-Season Moves
As touched on already, the Red Wings kicked off their offseason with a stunning move that landed the rookie goaltender that broke out and stole the starting role for the Divisional Champion Hurricanes. In the abbreviated 2021 season, Nedeljkovic put together a dazzling .932 SV% with a 1.90 GAA in 23 GP. Though the quality of teammates does decline in front of him in the short term, Nedeljkovic shows a lot of potential to continue taking strides and give the organization time to develop more within their pipeline. More on that later. 
The Red Wings look to be much more effective in their transition to offense. Whether that be the addition of Nick Leddy and the expected graduation of Moritz Seider on the blue line or the injection of Pius Suter. 
Leddy brings a veteran presence with a specialty on the powerplay but all eyes will be on Seider. Seider is an early contender for the Calder Trophy as he projects to be a mobile two-way defenseman with elite vision and hockey sense. He has a knack for finding lanes to get his shot through from the point and hitting his teammates with a strong first pass out of his end. Very few flaws in his game already and promises to be a turning point caliber player in the rebuild.
The priority has been to add effective players in their mid-20's to improve the team today while developing the future.
The Draft
Detroit had a slew of draft picks at their disposal for the 2021 NHL Entry Draft and executed well on the picks they had and traded up for.
Round One, 6th Overall – Simon Edvinsson, LD
In the first round, they first made the selection of big Swedish defenceman Simon Edvinsson at 6th Overall. On many draft boards, Edvinsson was ranked as high as 3rd Overall, so it could feel as though he slipped to them at six.
He was the highest-rated European defenceman and a 6-5, he provides a lot of grit and mobility to the blueline. He utilizes his in-zone defensive awareness and instincts to close gaps effectively while being able to throw his weight around. His smooth skating stride makes him a mobilized threat on both sides of the ice.
Round One, 15th Overall – Sebastian Cossa, G
Midway through the first round, the Red Wings felt the need to trade up to get their goaltender of the future in Cossa. What surprised many is the selection over fellow goaltender Jesper Wallstedt, but the scouting staff clearly liked what they saw out of Cossa in his fantastic season with the WHL's Edmonton Oil Kings.
With his large stature at 6-6, Cossa has quick reflexes that allow him to control and recover any rebounds well. A strength in his game is his glove work, as he confidently flashes the leather and smothers up chances in his crease. A creative goaltender with a varied arsenal of saves, he can switch up options depending on the situation.
Round Two, 36th Overall – Shai Buium, LD
A deceptive and shifty defenceman, Buium effectively uses change-ups in his skating, stick handling, shot, and eyes to deceive opposing players. His hands and feet can work independently to mix up the opposition and create opportunities for teammates offensively. His ability to make plays in close quarters unlocks himself and his teammates for various offensive chances, whether that be through a give-and-go play or a pass through a seam into a high danger area. 
Round Three, 70th Overall – Carter Mazur, LW
An explosive offensive talent that scored routinely in the USHL with the Tri-City Storm amassing 20 goals and 44 points in 47GP. Mazur, at 6-0, is able to thrive within a high-speed offensive system, one that it looks like the Red Wings will be looking towards in the immediate future.
Mazur needs time to develop but his goal-scoring instincts, dangerous shot, and leadership stand out as strengths in his game. Look for another step forward in his D+1 season as a University of Denver commit.
Round Four, 114th Overall – Red Savage, C/LW
Aside from possessing one of the coolest names in the draft, Savage is a flashy and dynamic offensive player that can create in transition with deception and speed. His nose for high danger scoring areas and hunger to seek out set up spots to unleash his wrist shot make him a steady threat in the offensive zone.
Round Five, 134th Overall – Liam Dower Nilsson, C
The very definition of a playmaker, Dower Nilsson can thread difficult passes through heavy traffic with great accuracy to set up his teammates. He effectively looks off passes as a power-play quarterback so that he can open up lanes through unwitting defenders. His vision stands out as a massive strength in his game.
Round Five, 155th Overall – Oscar Plandowski, RD
An elusive skater with the full bag of tricks in his skating repertoire, Plandowski flashes brilliant footwork that allows him to be exceptionally mobile. He is never afraid to join the rush, stick-handles well, and can exit his own zone with smart carries or a good first pass. Defensively, there is a lot of development to come but offensively those tools are ready to use.
Round Six, 166th Overall – Pasquale Zito, LW
An all-around player, Zito consistently is a difference-maker in all zones. With steadiness on his skates, it makes it very difficult to push him off the puck. Having missed the entirety of his draft-eligible season due to the OHL shutdown, we have a small idea of the player he has become over that time period but his hockey sense stood out in his D-2 year. One thing that will be interesting to see is any improvement in his shot. If he was able to add more power into his shot, he could add more offensive potency to his game to go along with his incredible puck distribution.
Early Returns
Moritz Seider, RD
I fully anticipate a debut in the red and white for Seider in 2021-22 and expect that the hype train is just getting going on a player that is wildly dynamic all over the ice. With a straight-up nasty mean streak, responsible defensive awareness, and high-end offensive upside, I have him as a favorite to contend for the Calder as the NHL's Rookie of the Year.
Get ready Detroit, Seider is enormously fun.
Lucas Raymond, RW
The highly anticipated arrival of Raymond to North America looks to have come. It's expected that Raymond will at least begin with the Griffins of the AHL before making the NHL leap as he continues to build up his strength physically.
The gifted Swede didn't blow people away on the scoresheet last season in the SHL with Frolunda but he had a strong campaign nonetheless and showed the elite offensive potential in the World Juniors Championship as a leader for Sweden with five points over five games played.
Look for his high hockey IQ to allow him to adapt very quickly to the smaller ice surface in the AHL.
Jonatan Berggren, LW
Another highly skilled Swedish forward that is making his debut on this side of the pond, Berggren finally enjoyed a healthy season in the SHL and absolutely lit it up. As a U21 player, he compiled 45 points in 49GP with Skelleftea. His game will translate very nicely to North America where he can challenge for a spot on the Red Wings immediately but may start in Grand Rapids of the AHL like Raymond.
The points haven't come yet for Wallinder at the pro level but his elite hockey IQ and skill have continued to shine despite that. As Seider graduates and leaves Rogle, look to Wallinder to fill in that role and potential breakout as a number 1 defenceman.
In and Out
In: Mitchell Stephens, Brian Lashoff, Dan Renouf, Luke Witowski, Pius Suter, Jordan Oesterle, Ryan Murphy, Alex Nedeljkovic, Nick Leddy
Out: Hayden Verbeek, Evgeny Svechnikov, Christian Djoos, Mathias Brome, Dominic Turgeon, Joe Hicketts, Patrik Rybar, Bobby Ryan, Dylan Macllrath, Darren Helm, Luke Glendening, Turner Elson, Keven Boyle, Alex Biega, Jonathan Bernier
******************
Follow me @SeanWarren234
LATEST RADIO & DRAFTCASTS