The Most Interesting Prospect on Every Team (Eastern Conference)
Michael Kosciesza
2021-07-17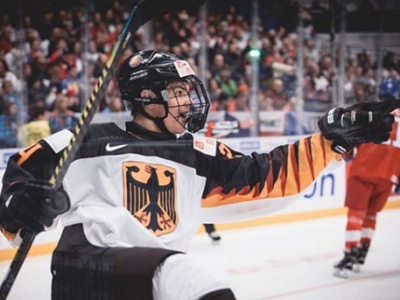 If you live under a rock in the online fantasy community you may have missed the release of our Prospects guide. Our team has worked hard on it under the leadership of Tony this season and we have some talented people who have contributed to a monstrosity of a prospect booklet. I covered the Dallas Stars portion of it so it had me all excited to see everyone's evaluations on some of my favourite prospects around the league. No one asked, but here it made me take on my own task of giving you my most interesting prospect on each team.
I'll start by reminding you that this is the most interesting prospect, not the best or highest potential but interesting. IN some cases this one someone who has been forgotten, someone who has been overlooked or someone who I think is in an interesting situation that hasn't gotten a lot of exposure. With that being said, let's look at the Eastern conference.
Boston Bruins:
Jack Studnicka
Studnicka is a player who plays with a lot of confidence and exhibited that with a strong OHL career in which he captained the Oshawa Generals for two seasons and boasted an "A" in his short time in Niagara. He is a strong player who plays with skill, structure and the occasional flare of creativity. The COVID years were not kind to him, playing only a total of 31 games between the NHL and AHL. It's unfortunate because he had a great year leading up to this season with 49 points in 60 AHL games that had a lot of people thinking he might go on a Calder run filling in for an injured David Pastrnak. That obviously didn't happen but I'd bet on the COVID season being an anomaly on what has been nothing but a promising star career on the rise. 
Buffalo Sabres
Jason-John Peterka
JJP has potential to be the next big German star following the likes of Leon Draisaitl, Tim Stutzle and Moritz Seider (who looks plenty promising). Peterka has Mike Hoffman written all over him, offensive sniping abilities and a powerplay thre