[Ferrari] 2021 NHL Draft Rankings: The Final Cut
Tony Ferrari
2021-06-30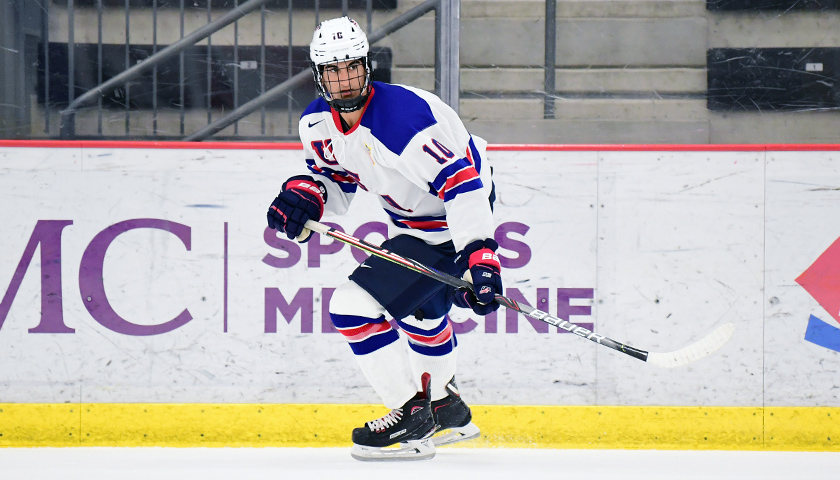 The 2021 NHL Draft is almost here and that means that final rankings are due! This year has been wild thanks to a global pandemic and a wide-open draft class. While Owen Power seems to be the favorite at the top of most boards, he does not hold down that spot on this board. Instead, his Michigan teammate, Matty Beniers, has captured the number one spot on my final board, and the Swedish flavor that's been evident on my list all season continues to be strong.
I wanted to thank the Dobber team for a wonderful year and for helping me grow as an evaluator. The DobberProspects scouting team will be releasing their ranking next week but for now, you get my personal twist on the 2021 draft board. As always, feel free to reach out on Twitter and let me know what you love or what you hate, what you think should be a discussion, and any other comments you have on my board. Before we get to the rankings, I want to shamelessly plug the DobberProspects Fantasy Prospect Report that will be released in mid-July where there will be blurbs and information on over 100 players with evaluations and projections from a real-world and fantasy hockey perspective. I've included blurbs for the top-32 here but the guide has a boatload more plus a bunch of other draft content and that's not taking into consideration all of the drafted prospects' content breaking down each teams prospect pools! Be sure to snag your copy when you can! Without further ado, let's just get to the reason you came here, my final 2021 NHL Draft Rankings!
1 | Matthew Beniers | C/W | Michigan (NCAA) | 6-2 | 174lbs 
The name atop the board has changed many times this season but Beniers has been on top since his NCAA season came to an end. With such a complete game from the skill and speed to his detail work along the boards and on the backcheck, Beniers has solidified his name atop the Ferrari 2021 NHL Draft board. His skating stride isn't the cleanest and he may not project as a true number one star but in a draft that lacks star power, Beniers gives you a top-six center who can play big minutes in an important role in all situations. There's a ton of belief that he could be the player to wear the 'C' at some point in his career as well. 
2 | William Eklund | C/W | Djurgården (SHL) | 5-10 | 170lbs 
While Benier's solidified his spot at the top, Eklund and Wallstedt (#3) were both in the conversation. Sweden continues to produce high-end talent with a strong 2021 draft class headed by Djurgårdens forward William Eklund. He plays a highly intelligent game with few mistakes. His playmaking ability is among the best in the class with silky smooth passing and vision that sees through layers with ease. He looked comfortable at the SHL level this season and came up big in big moments with multiple overtime winners. He has some positional versatility with the ability to play center as well. As arguably the top transition player available in 2021, Eklund should translate quite well to the NHL game.