SHL Report: May 2021
Tomáš Zahorák
2021-05-21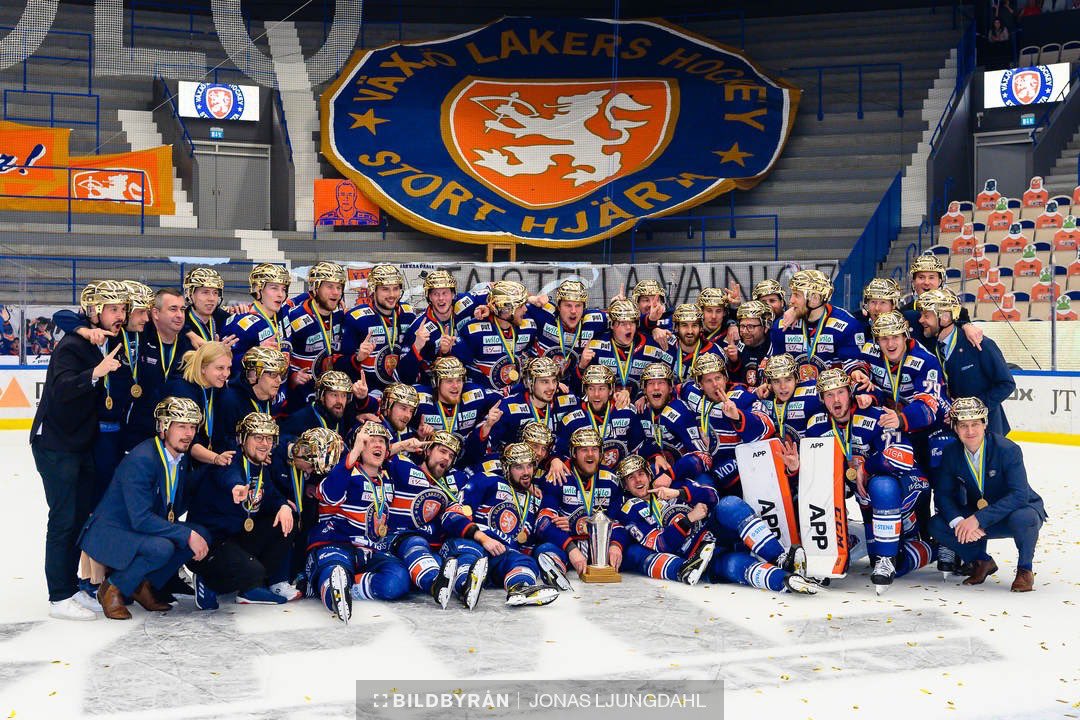 It has been a great past eight or so months, but the 46th SHL season is now over, and we got to know the new champion. Växjö Lakers with prospects Pontus Holmberg, Jack Drury and Fredrik Karlström defeated Rögle BK in five games and raised the Le Mat Trophy above their heads. It is Växjö's third win in the history of the league. The organization also accomplished this goal in 2015 and then in 2018.
The Lakers were the best team after the regular season, but they kept grinding until the end and won it all more than deservedly. Rögle fell just short, even though they also had a great group of guys on the team. It was a good battle, and the NHL prospects on both sides showed great potential. Let us take a quick look at how they and other SHL prospects performed under the playoff pressure.
This is the last report from the 2020-21 season, so I hope you will enjoy it!
In case you have missed it
It has been a pretty busy few days for former Växjö goaltender Erik Källgren. A week after he won the SHL with the Lakers, he signed a two-year contract with Frölunda. However, just a couple of days ago, he inked his first two-year, two-way, entry-level NHL deal with the Maple Leafs. It may sound surprising, but it is possible to get out of the SHL contract to sign in the NHL before June 15th. The 24-year-old Swede recorded a fantastic .930 save percentage in ten playoff contests. In 21 regular-season outings, he registered a .911 save percentage with a record of 12 wins and nine losses.
Källgren is not the only goalie that drew the attention of NHL teams. The Blackhawks were also fishing in the Swedish waters, and they caught six-foot-three inches tall fish named Arvid Söderblom. The older brother of the Red Wings prospect Elmer Söderblom signed a two-year, two-way, entry-level deal with the Original Six organization. You can read more about him further in the article.
One of two SHL's top scorers, Simon Ryfors, inked a one-year, two-way, entry-level contract with the Lightning. The 23-year-old forward tallied 25 goals and 45 points in 51 regular-season contests. In the playoffs, he marked one goal and ten points in 14 outings. Bolts also signed the 71st overall pick from the NHL Entry Draft, 19-year-old goaltender Hugo Alnefelt. He played in 22 games for HV71 and recorded a .904 save percentage.
Jacob Peterson is another Swede who signed his first deal in the NHL. The 21-year-old Stars prospect has a pretty good campaign under his belt, as he collected 14 goals and 33 points in 43 regular-season games. He also played in six contests during the playoffs, where he scored just one goal and two points.
Let us stay in Färjestad for a bit longer, as there is another forward who just inked a deal with the NHL organization. Peterson's teammate and the Flyers prospect Olle Lycksell agreed on two-year, two-way, entry-level terms with the organization that drafted him almost four years ago. The 21-year-old winger recorded nine goals and 21 points in 46 regular-season contests. He also appeared in six playoff games and collected one goal and three points.