[Robinson] 2021 NHL Draft Rankings (February 2021)
Cam Robinson
2021-01-28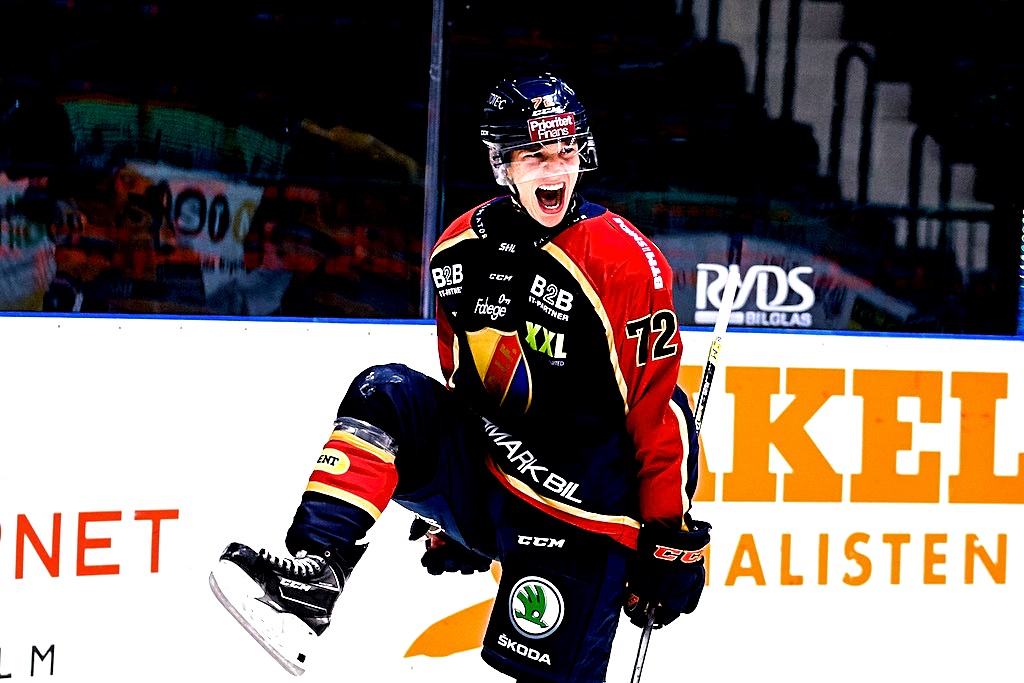 William Eklund Celebrating
The year 2020 may finally and mercifully be over, but the strange circumstances remain. Attempting to traverse the scouting of draft-eligible prospects in this pandemic-filled world is no easy feat. That is why you're seeing my first published board in the New Year instead of in the summer as usual.

The WHL and OHL have yet to fire up. We're hopeful for both, but at this point, anything could happen. The Swedish J20 is done for the year, but at least it had a bit of a run and the top players are finding some ice in the SHL and Allsvenskan. Several other leagues have started, stopped, re-started and are teetering perilously on the brink.

I was hesitant to release a board before giving players a chance to showcase their skills this season. And while that has yet to be possible for all, we've had enough of them get that chance through their main leagues or via transfers overseas or cross-continent.

I want to be very clear that this board in particular is fundamentally flawed. My top spot has bounced between an OHLer who's been shipped overseas and has a grand total of 10 games played this season and a late-02 riser. As the games play on, there will be those who will assert themselves with more playing time. Others will push their stock down with further views.

Take this list with a healthy grain of salt – as you should with every public list you come across right now. 
As always, my assessments are limited. I am but one man who also has a five-year-old son, a one-year-old daughter, a teaching career, and many writing commitments. However, I'm fortunate enough to have a very patient wife and am privileged to have several experienced scouts to bounce things off of. Additionally, having access to InStatHockey has been the gift that keeps on giving. It's provided more than I can state. 
This is not intended to mock up what the selections may end up being. This is how I perceive the player today in conjunction with how I believe they will progress and develop. It's projection over current product. Translatable traits trump all. I'm limited to mostly assessing these players on their on-ice achievements. Knowing these young men as individuals would be telling towards their drive and determination. Something that cannot be understated. I lean on established scouts, coaches, and agents to help fill in the gaps.
Regarding my method, I place immense value on skating ability and processing speed. Physical attributes are great, but if you can't see the play develop or recognize your options quickly, both offensively and defensively, you'll be destined for an uphill battle. In my opinion, if you're intelligent, you can overcome plenty of limitations. If you're gifted physically, yet have limited awareness on the ice, you're at more of a disadvantage. Add them together and you