December 31-in-31: New York Islanders
Mark Allan
2020-12-19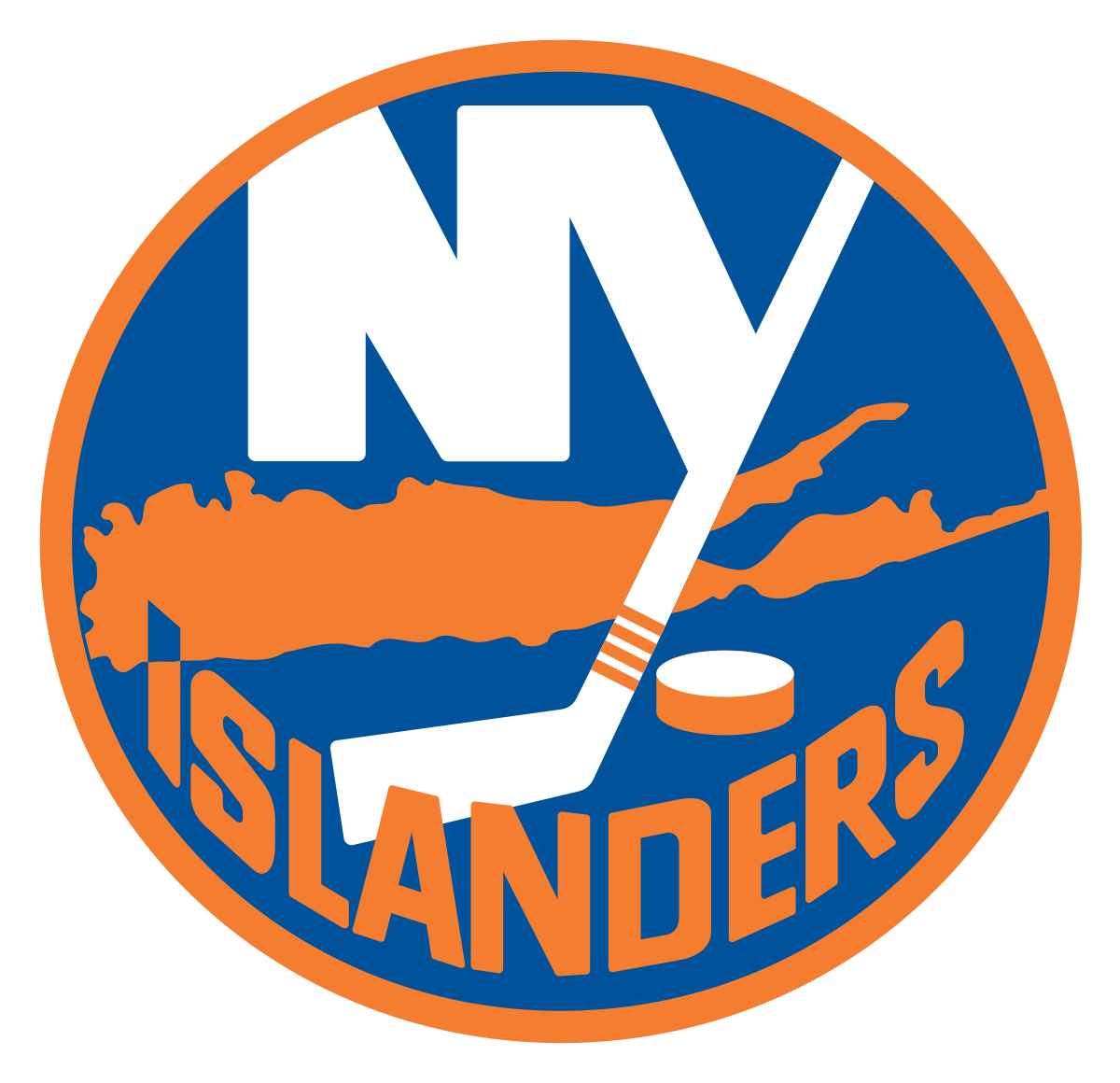 Welcome to the December 2020 edition of the DobberProspects 31-in-31 Series. This month, we are diving into the depth of each organization, looking at their recent graduates, risers, fallers and top-20 prospects. 
Following years of accustoming fans to mediocrity, the Islanders face an unfamiliar challenge. After the new braintrust of GM Lou Lamoriello and Head Coach Barry Trotz coaxed their squad to its first conference final appearance since 1993, they must meet or exceed that mark to consider the season a success.
Loaded with veterans on lengthy contracts, the Isles boast experience and stability. However, they are struggling to get under a stalled salary cap ceiling without losing important players. Promising, affordable youngsters would help but there's not much room because veterans have a grip on most roster spots.
Re-signing flashy RFA center Matt Barzal is essential to the underpowered offense. The retirement of veteran defender Johnny Boychuk due to injury freed $6 million of AAV in each of the next two campaigns. If that had happened earlier, Lamoriello might have been able to handle an arbitration award to blueliner Devon Toews instead of peddling him to the Avalanche for two second-round picks. As it is, Barzal is expected to command a contract at a minimum $7 million per season.
***********
Graduating Players
This is difficult to predict without knowing whether the GM will manage to bring back LW Matt Martin, D Andy Greene and versatile forward Derick Brassard, as he is rumored to desire with those experienced UFAs. They would be expected to sign short-term deals, but if all or even some of that trio return, it would temporarily clog the path to the big time for some talented prospects.
It would be shocking if future star blueliner Noah Dobson and superstar KHL netminder Ilya Sorokin do not make the NHL roster right away. Others would benefit from more development at lower levels.
Graduated to the NHL full time
Noah Dobson, RHD: The Islanders' first draft pick in 2018 (12th overall) is the team's obvious No. 1 defense prospect with future star written all over him. He tasted his first NHL experience in limited playing time during 34 league appearances, mostly on the third pairing. One goal and six assists were modest offensive totals, but he averaged about a shot on goal and a blocked shot per game, adding 25 hits. His average time on ice of 13:17 included an average of 54 seconds on the PP. Mature and calm beyond his years, he even got his Stanley Cup playoff baptism in the team's final outing, and didn't look out of place. Expect all of his numbers to rise steadily as the coaching staff gains confidence in him. The lanky 6-4 Dobson will likely get most of his minutes on the bottom pairing again, although his partner is TBA.
Graduating to the NHL
Ilya Sorokin, G: The timing of Thomas Greiss exiting as a UFA opened the door for the 25-year-old KHL superstar to jump right into the NYI starting lineup. After dominating shooters with jaw-dropping stats for five years with CSKA Moskva in what is regarded as the planet's second-best hockey league, Sorokin should battle veteran countryman Semyon Varlamov for the No. 1 job right away. The 32-year-old Varlamov will surrender the starting role before his contract's remaining three years are up.
Graduating from Junior/College to Pro
Ruslan Iskhakov, RW: The creative, pint-sized speedster has already begun his first pro campaign – in Finland. Expected to return to the University of Connecticut after two identical 32-game, 21-point performances, the Isles' 2018 second-round pick signed a one-year deal with 10-time Liiga champion TPS due to NCAA games being cancelled because of the pandemic. With two goals and seven helpers in his first 15 outings against the best players in Finland, the 20-year-old's getting better experience than he would in college, although he was scratched twice and demoted to the fourth line after recent struggles. COVID-19 willing, expect him to make his AHL debut for 2021-2022.
Samuel Bolduc, LHD: Were it not for the pandemic, the Isles' 2019 second-round pick would already be gaining AHL experience. Now an imposing 6-4, 212-pound specimen, he capped his time in junior by totaling 11 goals and 32 assists in 61 QMJHL appearances for Blainville-Boisbriand and Sherbrooke. A good skater for his size, the potential top-four NHL defender is ready to lace up whenever the AHL resumes.
Félix Bibeau, C: The sixth-round longshot hopes to work his way up a crop of potential Islander middlemen lacking blue-chip prospects. Like Bolduc, he is anxiously awaiting his AHL debut after combining for 29 goals and 41 assists in 63 junior games in the QMJHL for the Quebec Remparts and Chicoutimi Saguenéens. An assistant captain the previous season with Rouyn-Noranda, Bibeau wore the C before the Remparts dealt him. Intangibles could help him become an NHL bottom-sixer.
Cole Coskey, RW: Seventh-round draft picks have an uphill struggle to reach the NHL, but the 21-year-old is eager to begin proving himself in the AHL once the pandemic-related play stoppage ends. After going the distance (four junior seasons) all with the OHL's Saginaw Spirit, Coskey finished on a high note with 34 goals and 46 assists for 80 points in 62 games. He still needs a pro contract to proceed.
* * *
Risers
Otto Koivula, C: With experience in the NHL (12 games), AHL (105) and Finland's Liiga (118), the imposing 6-4, 220-pounder is flourishing in the Liiga on load to HIFK. After 14 outings in his homeland's top hockey league, the converted winger has three goals and eight assists. Defensively sound and with slick hands for such a huge frame, the 22-year-old is the organization's top youngster in the middle, where the Islanders are not deep with high-end talent on the farm.
Oliver Wahlstrom, RW: The sniping Swede has the body (6-2, 212 pounds), the ability (keen anticipation, tremendous skating, dangerous shot, slick passing) and mindset (fierce competitiveness, confidence) that explain why the Isles drafted him 11th in 2018, just ahead of Dobson. On loan to AIK of the Allsvenskan (Sweden's version of the AHL), Wahlstrom has a solid four goals and four assists in 10 appearances. His gifts suggest he might be doing more, but they also point to a bright future in the NHL. He is recovering from an early-season injury that sidelined him for several weeks.
Kieffer Bellows, LW: It has not been smooth sailing for the son of NHL 485-goal-scorer Brian Bellows. As an AHL rookie, Kieffer endured a miserable 73-game, 19-point AHL campaign in which his frustration (101 PIMs) was obvious. His struggles continued as a sophomore pro until 15 goals in 26 games earned him an eight-game NHL promotion in which he posted two goals and a helper. The stalled AHL schedule has paused his development but the power forward with the right genes has showed he should eventually be a top-six NHL forward. The Isles need more offense.
Fallers
Bode Wilde, RHD: Concerns linger about the talented blueliner's struggles while defending. After amassing 19 goals and 51 assists in 62 OHL games for Saginaw in 2018-2019, then adding nine points in 17 post-season outings, Wilde graduated to the AHL. However, he had a mere two assists in 20 appearances for Bridgeport, leading to a demotion back to junior. He had 11 points in 11 games for the Spirit, but his bad luck continued when he suffered a high-ankle sprain during Team USA's World Junior Championship showcase. Like many other prospects, he is waiting for the AHL to resume.
Mitchell Vande Sompel, LHD: A converted forward, the 23-year-old predictably is much better going forward than he is defending. A third-round pick in 2015, he had progressed by the 2018-2019 campaign to 10 goals and 21 assists in 70 AHL games as a sophomore with Bridgeport. However, an arm injury suffered during the 2019 training camp cost him the entire season. On top of losing all those games, his comeback has been thwarted by the pandemic-related postponement of AHL play.
Jakub Skarek, G: Bridgeport was lousy in the AHL last season and fellow Islanders' minor-league affiliate Worcester was just as rotten in the ECHL. Skarek's numbers for both squads were unsightly. The 2018 third-round NHL draft pick posted a 3.27 goals-against average and .888 save percentage for the Sound Tigers and even-worse numbers of 3.73 and .879 for the Railers. So far, the 6-3, 21-year-old Czech has 4.44 and .833 numbers in four games on loan to Peliitat of the Mestis, Finland's equivalent of the AHL. The Isles, who are organizationally thin in net, must be monitoring him closely.
**************
Prospect Depth Chart
The depth chart below shows the prospects based on their projected league and organized based on how close they are to making the NHL. This is not based on potential upside, rather the player's NHL readiness. For a look at their depth chart based on fantasy upside, visit the Dobber Prospects New York Islanders page.
| | | |
| --- | --- | --- |
| LW | C | RW |
| Ross Johnston | Otto Koivula | Oliver Wahlstrom |
| Kieffer Bellows | Blade Jenkins | Simon Holmström |
| Dmytro Timashov | Félix Bibeau | Josh Ho-Sang |
| Anatoli Golyshev | Reece Newkirk | Ruslan Iskhakov |
| A.J. Greer | Jacob Pivonka | Cole Coskey |
| Arnaud Durandeau | | William Dufour |
| Logan Cockerill | | |
| Robert Carpenter | | |
| Alex Jefferies | | |
| Alexander Ljungkrantz | | |
| | |
| --- | --- |
| LHD | RHD |
| Sebastian Aho | Noah Dobson |
| Samuel Bolduc | Grant Sutton |
| Mitchell Vande Sompel | Bode Wilde |
| Robin Salo | |
| Parker Wotherspoon | |
G
Ilya Sorokin
Jakub Skarek
Henrik Tikkanen
*****************
Top-20 Fantasy Rankings
This section is intended to paint a picture of Islanders' prospects whose current trajectory projects them as making the most positive fantasy impact at the time they reach the NHL. Arrival date and NHL certainty have been taken into consideration, though the potential upside is the most important factor in determining this list.
Ilya Sorokin
Noah Dobson
Oliver Wahlstrom
Samuel Bolduc
Simon Holmström
Bode Wilde
Jakub Skarek
Ruslan Iskhakov
Kieffer Bellows
Otto Koivula
Joshua Ho-Sang
Logan Cockerill
Mitchell Vande Sompel
**************
The Islanders' prospect pool is hardly the worst in the NHL, but it's far from the best. They have two fine young RWs in Wahlstrom and Holmström as well as good youngsters at LW and center in Bellows and Koivula, respectively, although the quality drops off after them. The organization has good depth on the blueline. Dobson seems to be in the NHL to stay and Bolduc has excellent potential, while Aho is as steady as Wilde's talent is undercut by defensive shortcomings. Sorokin has a shot at becoming a star NHL starter as early as when play resumes, and Skarek retains potential even after bombing in 2019-2020 for two admittedly bad minor-league squads. Shockingly, the Isles have no netminding prospect after him besides towering 2020 seventh-round pick Tikkanen. This shortage must be addressed, and soon.
After Lamoriello spent three high draft picks to acquire J-G Pageau, he got two second-round selections back when he was forced to deal skilled blueliner Devon Toews. Bottom line: The Isles have a full complement of picks for the next three drafts except a third-rounder in 2022 as a result of the Pageau deal.
**************
Thanks for joining me for the New York Islanders' entry in the annual 31-in-31 series (normally run in the summer, but delayed this year by the pandemic). Visit the rest of the 31-in-31 articles on the other NHL teams' prospect pools. After reporting on prospects of the Pittsburgh Penguins for several years, I am thrilled to cover Islander hopefuls for Dobber Prospects. I have been a fan of the team since 1975, so I was on board for the dizzying heights of four consecutive Cups, followed by too many playoff misses. Feel free to leave comments below.
Mark Allan
LATEST RADIO & DRAFTCASTS