November 31-in-31: Chicago Blackhawks
Pat Quinn
2020-11-06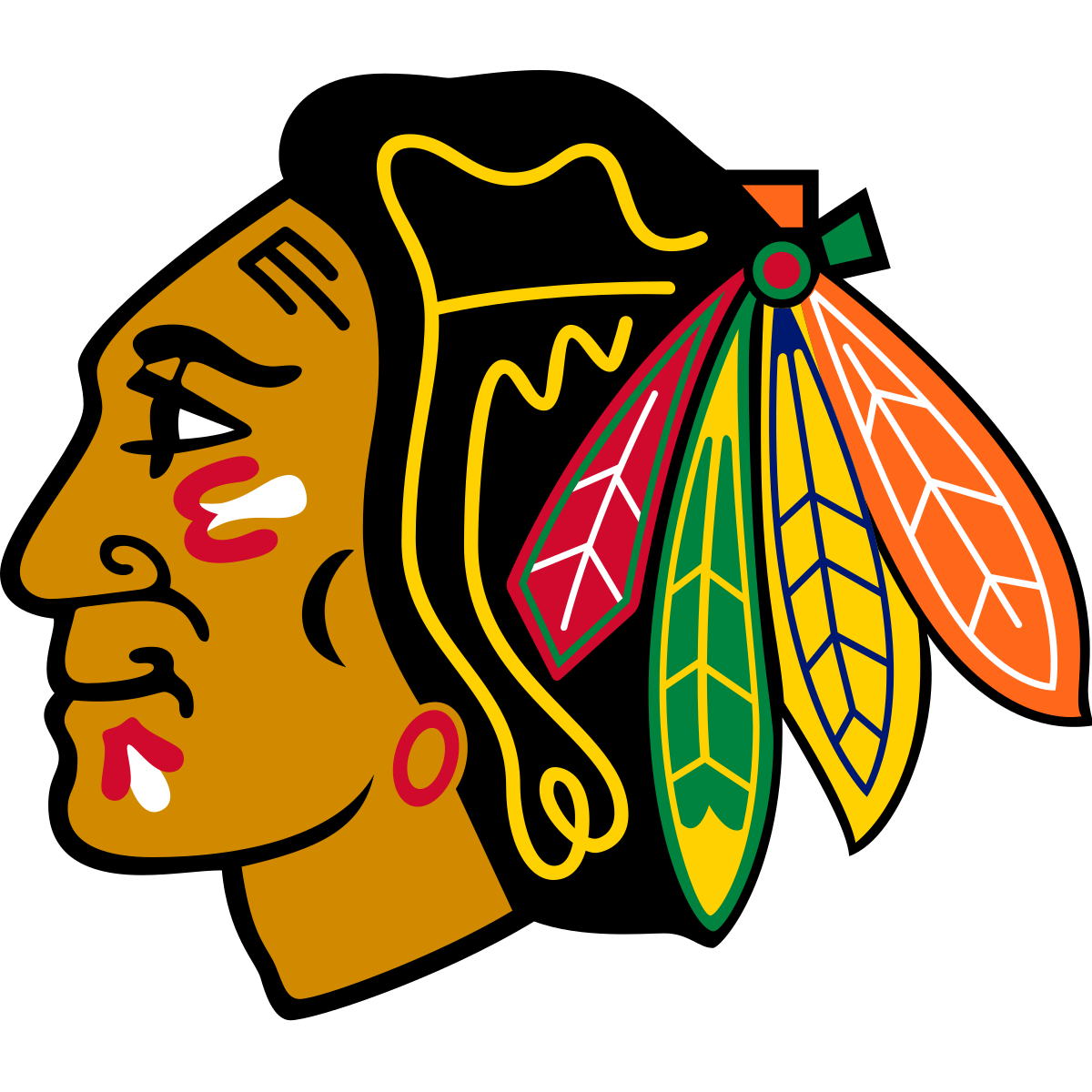 The 31-in-31 Summer Series is an annual event here at DobberProspects! Things being what they are, we had to move it to November. Every day in November we will be bringing you a complete breakdown of a team's draft, and insights into their off-season movements thus far. Following this up, the December 31-in-31 Series will dive into every team's prospect depth charts with fantasy insights and implications for the upcoming seasons. Check back often, because we plan on filling your hockey withdrawal needs all fall/winter long.
*****************************
Chicago had a pick in every round of this draft with two picks in the third round. Draft day for the Blackhawks was about what you would expect from this organization right now. Confusing, underwhelming and overall, somewhat disappointing. Over the past decade plus, the Hawks have proven they do two things terribly at the draft. They do not draft European forwards well and they do not draft goalies well. So of course they spent their first two picks on a European forward and a goalie.
To give you an indication how bad they are at drafting these types of players: since 2003 the following European forwards drafted by the Blackhawks have actually played for the Blackhawks; Petri Kontiola 12 gms, Marcus Kruger 472 gms, Joakim Nordstrom 54 gms, Teuvo Teravainen 115 gms. Also since 2003 here is the list of goaltenders drafted by the Blackhawks that have actually played a game in the NHL: Corey Crawford 488 gms, Kent Simpson 1 game. That's it. That's the list.
With all that said, it does not mean that Lukas Reichel or Drew Commesso will be duds. I would temper my expectations but they are fine players. Neither were drafted too far out of their expected draft position. As far as the rest of the draft was concerned, the Hawks seemed to pick up some decent value in the third round and overall looked to add to their defensive prospects which is arguably the organization's biggest weakness. Here is a pick by pick breakdown.
Draft Recap
Round 1, 17th overall – Lukas Reichel, LW
Make no mistake here, I am a fan. Reichel brings a bunch of good things to the table but it looks like scoring winger is how he will make his mark in the future. If you look forward a few years, it seems like there is a very open path to becoming a top six left winger on this team. He will get his chance to play in the NHL in three to four years.
Round 2, 46th overall – Drew Commesso, G
Commesso was the second goaltender taken in the 2020 NHL draft after Yaroslav Askarov. The product of the USA U18 national team is committed to play at Boston University for the coming season.
At the time of this writing, the goaltending situation in Chicago is bleak which plays well into Commesso's future. Depending on future signings, he could have a clear path to the NHL. If he plays his full four seasons in college, he may be coming in at just the right time.
Round 3, 79th overall – Landon Slaggert, C
A wrecking ball type of player, Slaggert loves to throw his weight around and is not shy about mixing it up. He is an energy guy that his teammates will love.
Slaggert is not going to provide a lot of offence at the professional level but can contribute in a more traditional bottom six role. He does very well on the penalty kill which gives him a leg up on the competition as the Blackhawks value this skill very highly.
Round 3, 81st overall – Wyatt Kaiser, D
Kaiser is a long way away from being considered NHL material but that is not necessarily a bad thing.
His first hurdle will be playing against older, bigger competition in the college ranks. He certainly has the skills to be able to perform at that level but can he translate that to on ice performance? Real diamond in the rough potential here.
Round 4, 110th overall – Michael Krutil, D
A solid skating defenceman with good all around skills. Krutil is still a few years away from vying for a spot in the NHL but that just gives him more time to develop.
Krutil begins a run on defensive minded defencemen drafted by the Hawks in 2020. As with the past four drafts, the one constant with all the defenders chosen is their ability to skate. Krutil does have some offensive upside to his game but will be better served to work on securing his own end. This is the current path for any defensemen drafted this year.
Round 5, 141st overall – Isaak Phillips, D
Another big bodied defenseman, Phillips brings a lot of really nice skills to the rink. A defensive first mentality is exactly the type of player the Blackhawks need.
The Blackhawks already have a bunch of offensive minded, smaller sized defensemen in the system. The pick of Phillips shows a conscious effort to balance out the blueline prospects with an eye to the future. Phillips is somewhat of a unicorn in the fact that most defense first defenders tend to be, and generalizing here, slightly above average to below average skaters. Phillips is the exact opposite. His skating is well above average and with it comes a different skillset to exploit.
Round 6, 172nd overall – Chad Yetman, RW
Yetman is another feel good story amongst the many coming out of the 2020 draft. The 196th pick in the 2016 OHL priority draft was passed over twice in the NHL draft before the Hawks picked him as a 20 year old.
Last year, he displayed some offensive pop, scoring 43 times but really made his impression while playing shorthanded. His style is very aggressive on the puck which leads to a lot of shorthanded chances. Expect to see him in this role regardless which league he plays in this season.
Round 7, 188th overall – Louis Crevier, D
Crevier is a big bodied defender who can take over a game in the defensive end with his size. He will never bring a ton of offence at any level but he is competent enough with the puck not to hurt you.
In an interview after being drafted, Crevier acknowledged he needs to be more aggressive and physical to make the next step. It is a very positive sign that he knows his weaknesses and seems to be willing to work on them. You cannot teach size so that gives him an advantage. It is now up to him to turn that advantage into a pro career.
Offseason Moves
The offseason did not start well for the Blackhawks. By virtue of beating the Edmonton Oilers in the play in round, the draft position fell from a top 10 pick to 17th overall, thereby losing out on players such as Cole Perfetti, Marco Rossi and Yaroslav Askarov. It only makes things worse when you review how soundly they were beaten by a vastly superior Golden Knights team in round one of the playoffs.
The draft came and went without adding any pieces that could help in the near future. The one positive that I saw coming out of the draft was the long term thinking by drafting some defensive minded defensemen. The recent trend of drafting speedy, offensive types came to a halt this year. This should help to balance out the prospect field. It should also allow players to play the game they are accustomed to playing.
This is the point where the wheels really started to come off. The organization let two-time Stanley Cup champion Corey Crawford walk. They traded two-time Stanley Cup Champion Brandon Saad to division rival Colorado. They traded two-time Stanley Cup Champion Olli Maata to the LA Kings for a depth prospect in a salary dump. Essentially, they culled a ton of playoff experience and yet General Manager Stan Bowman refused to say they were rebuilding.
Captain Jonathan Toews went public with his displeasure, seemingly on behalf of the remaining core players. This prompted Bowman to go on a podcast tour explaining some of the decisions that were made but as usual, did not really give any solid indication of what the team direction is. Partial rebuild sounds very non-committal.
The Hawks did sign a couple of depth players in Lucas Wallmark and Mattias Janmark to one-year deals while inking goaltender Malcolm Subban to a two-year deal. The biggest win for the Blackhawks this offseason was re-signing Calder Trophy finalist Dominik Kubalik to a very friendly two-year contract worth $7.4 million.
Of the players acquired via trade, Nikita Zadorov is easily the biggest prize. He brings a physical element this team has missed for a while. The hope is he will be paired with one of the younger, more offensive guys in the system.
Once again, the Blackhawks have made a splash into the European free agent market, this year signing Pius Suter to a one-year deal. Suter is the reigning Swiss League MVP and should compete for the spot held by Saad last season. They also signed Matej Chalupa to a two-year contract. Expect him to start in Rockford of the AHL.
Players in:
Zadorov, Suter, Janmark, Wallmark, Chalupa, Brandon Pirri, Cam Morrison, Brad Morrison, Anton Lindholm
Players out:
Crawford, Saad, Maata, Dylan Sikura, Slater Koekkoek, Anton Wedin, Alexandre Fortin, Drake Caggiula, Ian McCoshen, Dennis Gilbert
I usually try to write in the positive, find the silver lining. I cannot do that for this coming season of Blackhawk hockey. This team is in disarray from the President all the way down to the product on the ice. There are a bunch of high end pieces in place but year after year of fighting the cap has finally caught up to them. Meaning no disrespect to any player, you cannot start a season with a goaltending trio of Malcolm Subban (66 NHL games played), Collin Delia (18 NHL games played) and Kevin Lankinen (0 NHL games played) and expect to compete. This is going to be a very long, frustrating season.
Here is some positives to hold on to during off-season:
The Hawks still have 19, 88 and 2 and the former two still produce.
Kirby Dach is really good and will get even better.
Kubalik's contract will look even better after this season.
Chicago's defensive prospects are among the best in the league. It is going to take some time but they could turn into something special.
Fans will love the physical game of Zadorov.
*************************
Thanks for taking the time to read this, and feel free to leave a comment or question whether you agree or disagree. You can find me on Twitter @fiveminutemajor. DM's are open. Stay safe and here's to a January start to the season.
Tony Carr
LATEST RADIO & DRAFTCASTS