August 31-in-31: Vegas Golden Knights
Mason Black
2019-08-29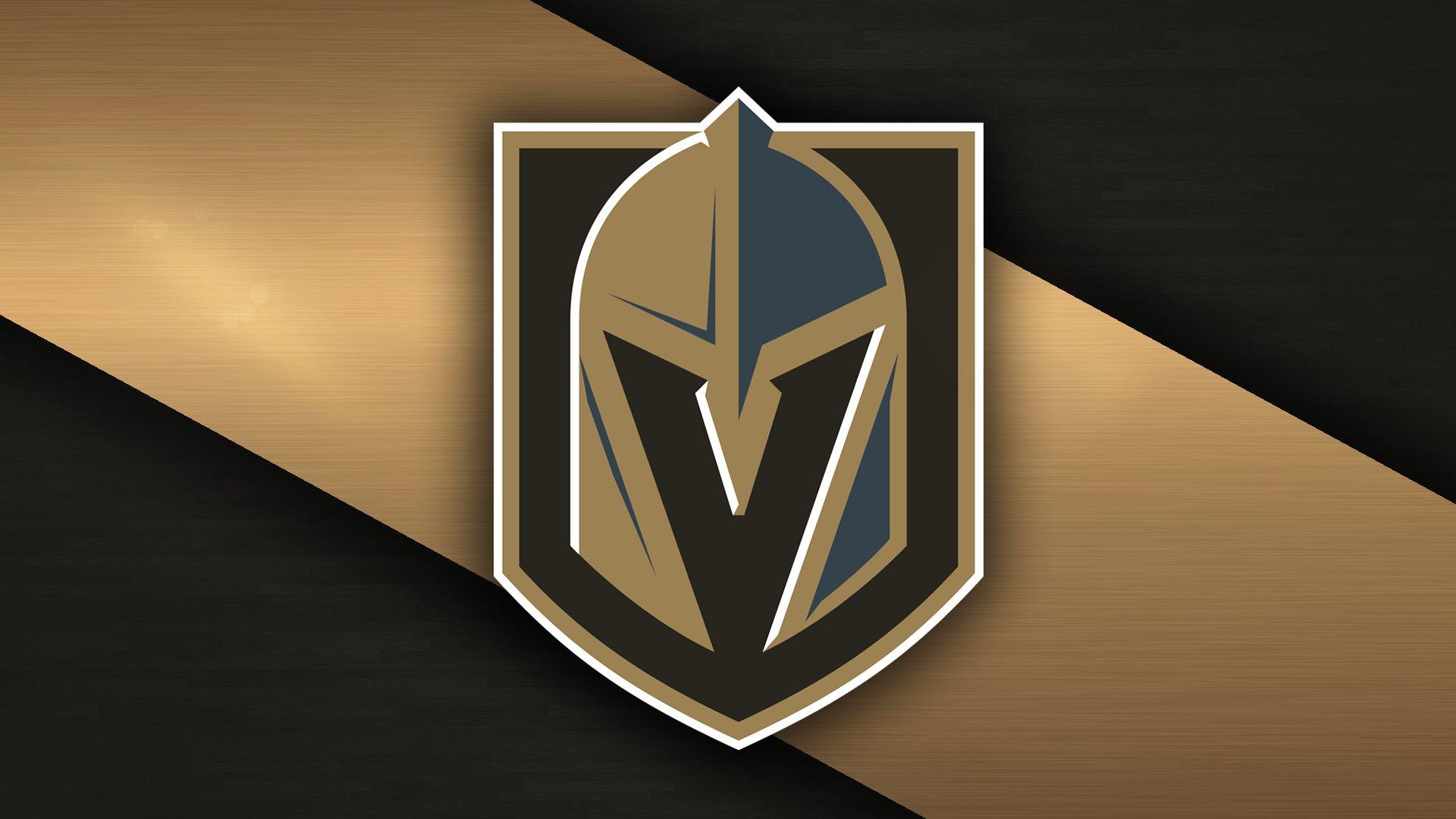 ***
Welcome to the August 2019 edition of the DobberProspects 31-in-31 Series! This month, we will be diving into the depth of each organization, looking at their Top 20 prospects, risers, fallers, and recent graduates. Let's dive in!
***
You have to admire a team that has only been in existence for two years, yet willing to push all of their chips into the middle of the table in an effort to strengthen a win-at-all-costs mentality. It didn't work out for them this year, as they narrowly missed out on making their way to the conference final, but they've set themselves up for much success moving forward. 
Although it is a little too early to tell, but it looks as though Vegas has been one of the most dominant teams at the drafting table over the past three drafts, and this year was no exception. It has allowed the organization to quickly amass an impressive list of prospects, many of whom are on the verge of knocking on the NHL's doorstep, which could allow Vegas' window of trying to achieve the ultimate goal of ascending back to the Cup Final all the more valid.
Graduating Players 
Cody Glass (WHL to NHL/AHL) could become one of the more dominant two-way forwards in the NHL, but that typically takes some time in order to mature into that role. Glass has terrorized his WHL opponents over the past four years, and the time has come for him to translate the complete package that he possesses at the professional level. It's still not a guarantee that he'll earn a roster spot in Vegas, but he is one of the most NHL ready prospects in the entire league. After his season finished in Portland this year, he made a seamless transition to the pace of AHL playoff hockey and posted a ridiculous 15 points to finish tied for the team lead in playoff scoring on a roster that was littered with some high end veteran talent. 
Vegas was able to land arguably the most highly touted NCAA free agent in Jimmy Schuldt (NCAA to NHL/AHL) after he completed all four years at collegiate powerhouse St. Cloud State. Not only did Schuldt captain the team for three of those years, he racked up more individual and team hardware than would justify listing here. It's not certain that he can crack a fairly deep Vegas defensive corps because he will be up against some stiff competition, but he already plays a very pro-ready game. It's unlikely that he will ever run the Golden Knights' power play, but he could be a very stealthy addition to a fantasy team that rewards peripheral statistics like PIMs and hits. 
After winning the CHL's Defensemen of the Year award, Nicholas Hague (AHL to NHL) seems to have slid down prospect rankings everywhere and makes for a sneaky transaction if you can target a sleepy GM. He is following a very traditional development curve for first year professional players, and has surpassed what most defensemen typically produce while making a difficult transition to the AHL. Not only was he able to post 32 regular season points, including 13 goals, he led all AHL defensemen in playoff goals with four. There looks to be one final defensive spot open in Vegas and he could have the inside track to earn it.
Lukas Elvenes (SHL to AHL)
Ben Jones (OHL to AHL)
Jake Leschyshyn (WHL to AHL)
Jonas Rondbjerg (SHL to AHL)
***
Risers in the system
Peyton Krebs has had a difficult off-season. First, he surprisingly fell to the bottom half of the first round after a few defensemen were taken higher than anticipated. Shortly afterwards, he suffered a freak accident during off-season training when he was cut by a skate. However, Krebs has all the tools to be a top-10 pick in many other drafts and he's the type of player that we could look back at in a few years and wonder how so many teams let him pass by. Luckily for Vegas, he was still there when it was their turn to make their selection at 17th overall. Once Krebs fully recovers from the injury, he is walking into a much better situation compared to last season in the WHL. A franchise move from Kootenay to Winnipeg and some superstar additions, albeit younger players, should help give Krebs the support he needs to make a run at a scoring title. 
Rarely do you see a player whose draft status dropped significantly on draft day, be considered a riser. However, I've seen so many post-draft analyses depicting Pavel Dorofeyev as the front-runner for "steal of the draft".  Prior to the draft I even saw a couple of draft prognosticators ranking him inside the top-10, which is a far cry from the third round where Vegas selected him. There is no question that he has a very dynamic skillset, but time will tell whether 31 NHL teams were correct in letting him fall significantly further than he was expected to go. Dorofeyev should see more time in the KHL, and could earn a top line role and ample time on the power play. Mettalurg Magnitogorsk is a veteran squad so he will need to merit the additional ice-time. 
Jonathan 'Jack' Dugan had an amazing freshman year on a strong Providence Friars NCAA team. He finished second in team scoring as a rookie, and barely missed out on the high water mark of a point-per-game where he found the score sheet 39 times in 41 games. Providence is expected to be a conference leader this upcoming season, and their success as a team will match, at least in part, Dugan's offensive success. Expect him to lead the team in scoring and the Golden Knights will have a tough decision on whether to sign him to a professional contract at the culmination of their season.
***
Fallers in the system
After a breakout season in both the SHL and Allsvenskan in 2017-18, Lukas Elvenes' totals regressed this past season. He is going to make the transition across the pond to the AHL where he'll try to work his way up through the lines on Chicago's deep roster. I expect a slow start with moderate point totals early on, but if he can produce more over the course of the season he may find himself on one of the Wolves' top lines, including power play minutes, by the end of the year. 
It's difficult to justify adding Nicolas Roy's name to a list of 'Fallers' in the system considering he's only been with the organization less than two months and hasn't played a single game. He was the centrepiece in the return that sent Erik Haula to the Carolina Hurricanes, and brings with him an AHL Calder Cup championship ring. It is easy to overlook the contribution that Roy made to the Charlotte Checkers as his point totals were somewhat underwhelming. However, if you look past statistics alone you'll find that he played a dominant depth role the entire season and increased his production when it was needed most in the playoffs where he posted 15 points in 19 games. Vegas must have been impressed with his play as Roy was a pivotal piece that helped eliminate their AHL farm team in the championship and found Roy a part of the organization only a few short weeks later.
The first player ever signed by the expansion franchise in Vegas, Reid Duke is quickly looking like he'll never amount to much more than an AHL journeyman. He finished the last two seasons mired with injuries and has only been able to post a total of 16 points during his AHL career. The 23 year old is under his final year of contract with Vegas and unless he is able to have a huge bounce-back year, it is very unlikely that he will ever suit up for an NHL game. If you have been holding on to him in your deep fantasy leagues, it is time to cut him loose and use that roster spot on someone else that has a higher upside.
***
Top 20 Fantasy Rankings
1. Cody Glass
2. Peyton Krebs
3. Nicholas Hague
4. Pavel Dorofeyev
5. Jimmy Schuldt
6. Nicolas Roy
7. Zach Whitecloud
8. Kaedan Korczak
9. Ben Jones
10. Jonas Rondbjerg
11. Isaiah Saville
12. Jack Dugan
13. Brandon Kruse
14. Marcus Kallionkieli
15. Paul Cotter
16. Ivan Morozov
17. Dylan Coghlan
18. Layton Ahac
19. Slava Demin
20. Peter Diliberatore
***
Prospect Depth Chart
| | | |
| --- | --- | --- |
| Left Wing |     Centre |     Right Wing |
| Pavel Dorofeyev |     Cody Glass |     Lucas Elvenes |
| Jonas Rondbjerg |     Peyton Krebs |     Keegan Kolesar |
| Jack Dugan |     Nicolas Roy |   |
| Brandon Kruse |     Ben Jones |   |
| Marcus Kallionkieli |     Ivan Morozov |   |
|   |     Paul Cotter |   |
| | | |
| --- | --- | --- |
| Left Defensemen | Goalie | Right Defensemen |
| Nicolas Hague | Isaiah Saville | Kaedan Korczak |
| Jimmy Schuldt | Garret Sparks | Zach Whitecloud |
| Layton Ahac | Dylan Ferguson | Dylan Coghlan |
| Slava Demin | Jordan Kooy | Xavier Bouchard |
|   | Jiri Patera |   |
***
Reminder that the 2019-20 Fantasy Hockey Guide is available now, and if you're serious about being competitive in your pools no matter how deep, it is an absolute must-read:
https://dobbersports.com/product/dobbers-2019-20-fantasy-hockey-guide/
***
If you are interested in on-going information about the Golden Knights' players, or other NHL prospects, please don't hesitate to give me a follow on Twitter @NHLRankKing
Mason Black
LATEST RADIO & DRAFTCASTS