August 31-in-31: Montreal Canadiens
jessesherman
2019-08-16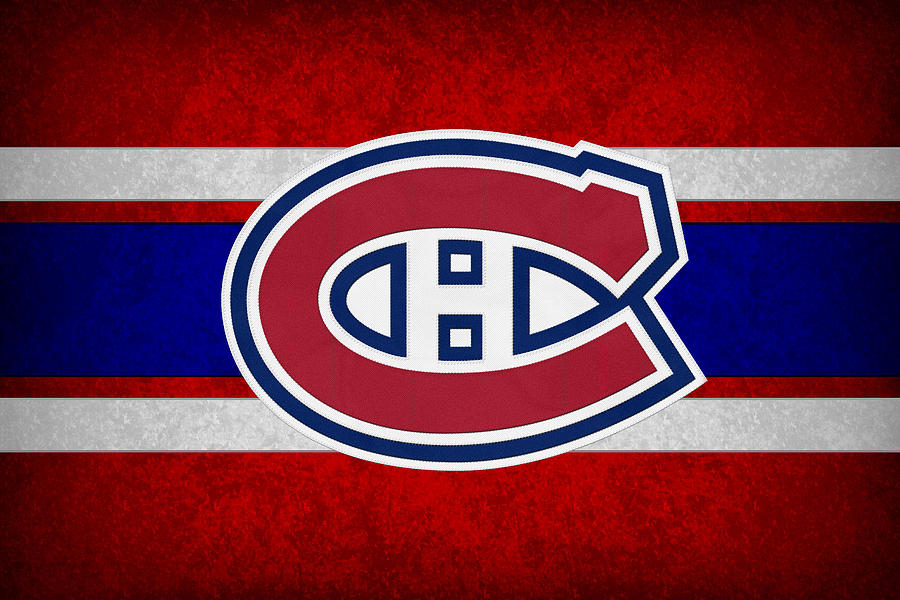 AUGUST 31-IN-31: MONTREAL CANADIENS
An analysis on the team's NHL Entry Draft as well as a deep dive into the their off-season moves were covered in July's 31-in-31 series. You can catch up and find all of those goodies here: https://dobberprospects.com/july-31-in-31-montreal-canadiens-2/
GRADUATING PLAYERS:
The following players have made the jump to Canadiens' NHL roster and are slated to continue their roles in the upcoming campaign.
Jesperi Kotkaniemi: The third overall selection from the 2018 draft proved why he was taken so high and jumped onto the Habs' roster as the third line center for the the majority of last year. With 11 goals and 34 points in 79 games as an 18-year-old, the talented forward will continue his upward trajectory this fall.
Victor Mete: Still waiting to score his first NHL goal, Mete saw most of his season being paired with the Canadiens' number one defenseman and captain, Shea Weber. His second year with the Canadiens saw a significant spike in responsibility and deployment while playing 71 games. 
Brett Kulak: The Montreal Canadiens agreed to a three-year contract in May. The contract carries an average annual value of $1.85 million. Kulak recorded six goals and 17 points in 57 games. With his new contract, all signs point to a full year in the NHL.
RISERS
Ryan Poehling: At the IIHF World Junior Hockey Championship this year, he led all North American skaters with five goals and eight points in seven games. Poehling made another huge splash playing in the final game for the Montreal Canadiens this past campaign. In his NHL debut, he scored a hat trick followed by a goal in the shootout. Keep him on your fantasy radar as there is a lot to be excited about regarding the Habs' future forward.
Nick Suzuki: The young forward had a phenomenal season; one for the history books. Upon the completion of his campaign, he was awarded the William Hanley Trophy award for the OHL's most sportsmanlike player for a record breaking third straight year. After being traded at the halfway mark, Suzuki's point pace increased from a 1.5 to a 1.7 points-per-game average giving him 34 goals and 94 points in 59 games. His 16 goals and 42 points in 24 playoff games set a franchise record. The team captain was pivotal in their winning the OHL championship and was awarded the playoff MVP. Suzuki continues to trend upwards and is a must own in any dynasty league.
Joni Ikonen: Despite having missed the majority of this past campaign after undergoing knee surgery last June, he is a riser. The injury does not appear to have affected his development; Ikonen impressed upon returning to KalPa of the Liiga. Despite a small sample size, his points-per-game average increased significantly from 0.27 last year to 0.77. Having signed a one-year extension, we can hope to see Ikonen cross over to North America at the conclusion of his upcoming season.
Josh Brook: He signed an entry level contract last fall and after being criticized for his inconsistent play the year prior, Brook responded in spades. This past campaign he led all WHL defenseman with 16 goals and 75 points earning him a stint with the Canadiens' AHL affiliate, the Laval Rockets. Although he should be slated for full time with the Rockets, expect the young blueliner to at least compete for a spot with the big club come September, especially if Noah Juulsen is injured again.
FALLERS
Noah Juulsen: After earning what looked to be a full-time spot with the big club, Juulsen suffered a season ending eye injury. Unfortunately, injuries have been the narrative for the 2015 first-round selection for the last few campaigns. Juulsen took two pucks to his cheek in November during the same game against the Washington Capitals. He tried to return from the injury, he was subsequently shut down for the year due to peripheral vision issues.
Max Friberg: With two full SHL campaigns under his belt, Friberg may have already reached his plateau. His offensive production leaves us wanting, and at 26-years-old, we may never see him return to North America for professional hockey. Although he remains under contract with Frolunda HC of the SHL for this year, the Canadiens are still holding his rights.
Michael McCarron: It was a tough year for McCarron who signed a one-year "show me" contract with the Canadiens as a restricted free agent last fall. The 24-year-old did not make the big club out of camp and played the majority of the year for the Canadiens' AHL affiliate, the Laval Rocket. With seven goals and 21 points in 32 games, his improvements on his prior campaign was marginal. McCarron did not play a game in 2019 and it was announced in February he would miss the remainder of the season after undergoing shoulder surgery. If he has a future in the NHL, it will likely be as a physical bottom six player. 
CURRENT PROJECTED PROSPECT DEPTH CHART:
| | | |
| --- | --- | --- |
| LEFT WING | CENTER | RIGHT WING |
| Joel Teasdale | Jesperi Kotkaniemi | Jesse Ylönen |
| Rhett Pitlick | Nick Suzuki | Jake Evans |
| Arsen Khisamutdinov | Ryan Poehling | Riley Barber |
| Rafaël Harvey-Pinard | Joni Ikonen | Cole Caufield |
| Michael Pezzetta | Michael McCarron | Max Friberg |
|   | Matthew Peca |   |
|   | Allan McShane |   |
|   | Cam Hillis |   |
|   | Jacob Olofsson |   |
|   |   |   |
| DEFENSE | | GOALTENDING |
| Victor Mete | | Cayden Primeau |
| Noah Juulsen | | Charlie Lindgren |
| Brett Kulak | | Frederik Dichow |
| Xavier Ouellet |   |   |
| Josh Brook |   |   |
| Cale Fleury |   |   |
| Alexander Romanov |   |   |
| Otto Leskinen |   |   |
| Gustav Olofsson |   |   |
| Jayden Struble |   |   |
| Mattias Norlinder |   |   |
| Gianni Fairbrother |   |   |
| Jacob LeGuerrier |   |   |
| Kieran Ruscheinski |   |   |
TOP TWENTY FANTASY PROSPECTS:
This section is intended to paint a picture of the Canadiens' prospects whose current trajectory projects them making the most positive fantasy impact at the time that they reach the NHL. Arrival date and NHL certainty have been taken into consideration, however, potential upside is the most important factor in determining this list"
Jesperi Kotkaniemi

Nick Suzuki

Cole Caufield

Ryan Poehling

Alexander Romanov

Josh Brook

Cayden Primeau

Victor Mete

Noah Juulsen

Joel Teasdale

Jesse Ylönen

Joni Ikonen

Jayden Struble

Mattias Norlinder

Allan McShane

Riley Barber

Cale Fleury

Jake Evans

Otto Leskinen

Rhett Pitlick
Thank you for reading, feel free to give me a follow on Twitter @montrealactor
Jesse Sherman
Purchase DobberHockey's 2019-2020 Fantasy Guide, click here: http://dobbersports.com
LATEST RADIO & DRAFTCASTS